How to make your jailbroken iPhone feel more like a Windows phone
While jailbreaking iPhones may not be for everyone, it is a good way to customize your iOS device.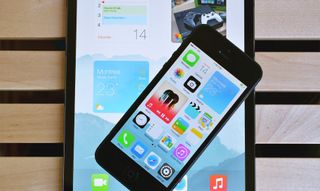 If you're a recent Windows 10 Mobile convert who switched to iOS, you may not be entirely happy with the UI, and you might want to change it. As iOS is not as open as Android, doing so requires "jailbreaking," which is a way of hacking the device to access features you normally wouldn't be able to. If you don't know how to jailbreak or don't know what it is, odds are you shouldn't do it. You've been warned.
1. iOS Blocks
iOS Blocks, also known as Curago, is a jailbreak tweak based on the iOS Blocks concept by the designer Jay Machalani. The tweak has had its down times, where development was halted, however, Andy Wiik, an active developer behind many popular Cydia tweaks, resumed the development and is slowly polishing the project to deliver stability and a great user experience.
The tweak essentially adds Live Tile-like blocks that are resized app icons. The concept is similar to what Windows offers with Live Tiles. However, iOS Blocks are also interactive and can show more content by having multiple pages on them. The concept is also similar to Android widgets, in which interaction meets information at a glance, according to the designer.
Curago works with all iOS versions from iOS 7 to 10, but it is still in beta and has many bugs which need to be fixed. The issues can be reported via GitHub, and the tweak, which is currently free, can be installed using Cydia by adding Wiik's private repo at repo.ioscreatix.com.
2. Redstone
Redstone is, unfortunately, an abandoned tweak which is no longer updated. However, it's the closest thing you can get to a Windows phone on a jailbroken iPhone. The tweak aims to replicate the Live Tiles and the Start screen from Windows 10 Mobile, and it was named by the codename of the Anniversary Update for Windows 10, "Redstone."
The tweak is in a working state if you're running iOS 9, but other iOS versions are incompatible. The developer, Festival, doesn't seem to be interested in developing it any further, which probably means we will never see Redstone updated for iOS 10. Bummer.
The tweak is free and can easily be downloaded from Festival's private repository by adding festival.ml/repo/ to Cydia and searching for "Redstone Snapshot."
3. Eclipse
Eclipse is a very old tweak, which is still updated. The latest version, Eclipse 4, supports iOS 10, and older versions are compatible with older iOS versions. The tweak by Guillermo Moran, a developer behind many useful utilities like MobileTerminal, aims to bring a dark theme for all of iOS, including stock apps, as well as third-party apps such as Twitter or Youtube. There is no way to ensure full compatibility with every app, but there are per-app specific settings that you can configure to suit your own needs or disable specific apps if they misbehave.
Windows phone users seem to favor the dark theme over the light one in Windows 10 Mobile, and because iOS doesn't feature a dark one natively, Eclipse comes to the rescue for Windows 10 Mobile converts. The tweak is paid, but it's pretty inexpensive at only $0.99. It can be found on the default BigBoss repository.
4. Activator
iOS is a restrictive system by default. However, there are multiple tweaks that can help you open up these limitations. If you're a former Windows phone user, you might benefit from tweaks like Activator that let you replace Apple's default apps such as Siri and use Microsoft's Cortana.
Start by downloading Activator from Cydia, which is available for virtually any jailbreakable iOS version out there and can be found on the default BigBoss repository. The tweak, made by Ryan Petrich, a famous developer and iOS hacker, has existed for years and has become a standard among jailbreakers and is one of the first tweaks you should install after jailbreaking. The app allows you to remap or create new actions, like holding down the home button or swiping twice on the status bar, then assign them to do different things or launch apps.
To use Activator to replace Sir, start by going into Settings > Siri then disable Siri by flipping the toggle on the top. After that, scroll down to the bottom of your settings app and go to Activator > Anywhere > Home Button > Short Hold and set it to "Do nothing." That will prevent Voice Control from showing up instead of Siri. Then go back, select "Long hold," and scroll down until you see Cortana, which you need to install from the App Store beforehand. After holding the home button for a short while, Cortana should show up instead of Siri. If you want to, you could also go into Cortana's settings and enable "Voice Shortcut Mode" which will trigger voice recognition as soon as the app is launched.
5. MailClientDefault10
MailClientDefault10 is exactly what it sounds like. The tweak, developed by HiDan, is a tool which lets you open up Apple's "walled garden" and choose your own default mail client. The tweak is compatible with iOS 9 and 10 and is very straightforward, with no unnecessary option to configure other than selecting your desired mail client.
As Microsoft offers an iOS version of Outlook, you could go and download it from the App Store, then, on top of that, install this tweak to redirect every "mailto:" link to your desired mail client. The tweak is free and can be found in the default repository, BigBoss.
Conclusion
For you tech-savvy readers out there with iPhones, jailbreaking may be the best way to make your iOS device reassemble Windows, to a degree. If you're not jailbroken, downloading Microsoft apps onto your phone should be sufficient. However, you'll definitely miss some features and things from Windows 10 Mobile. And jailbreaking can help restore some of them.
Related Stories
Get the Windows Central Newsletter
All the latest news, reviews, and guides for Windows and Xbox diehards.
Dennis Bednarz is a former writer for Windows Central and the guy behind ModMy. He has been a recognised member of the Microsoft community for years and owns everything from Lumia phones to Surface PCs. He occasionally likes to rant about Windows Phone and drink tea. You can go ahead and follow him on Twitter at @DennisBednarz