What Surface Book storage size should you get: 128GB vs. 256GB vs. 512GB vs. 1TB?
How much storage do I need in my Surface Book?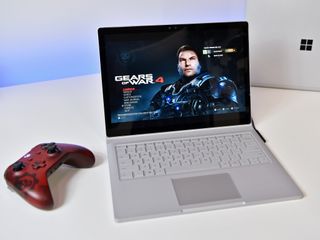 (Image credit: Windows Central)
The internal storage in Microsoft's Surface Book isn't designed to be upgraded after purchase, so choosing the right size when you buy is crucial. Don't do much other than browse the web? Save some money and go with 128GB. Looking at a device for multimedia editing? You'll want plenty of storage for your large files. If you're not quite sure where you stand, here's what to know when choosing storage for your Surface Book.
How much storage do you actually get in a Surface Book?
The set amount of storage in a solid-state drive isn't exactly what you get when you first turn on your Surface Book. Windows 10 and its drivers and apps take up a good chunk of space — a good first step on the way to figuring out how much space you need is to figure out how much space you actually get.
The Surface Book, both regular and Performance Base models, have varying amounts of actual storage based on the configuration.
Swipe to scroll horizontally
| Processor | SSD size | Available storage |
| --- | --- | --- |
| Core i5 | 128GB | 99GB |
| Core i5 | 256GB | 220GB |
| Core i7 | 256GB | 218GB |
| Core i7 | 512GB | 451GB |
| Core i7 | 1TB | ~920GB |
As you can see, a bigger solid-state drive means you'll lose more storage space, but you will still have more actual storage. Base your decision on the available storage, rather than the total storage when making your purchase.
Price in relation to storage space
The next factor you want to look at is how much of a price difference there is between storage sizes.
The standard Surface Book model with an Intel Core i5 processor, 8GB of RAM, and a 128GB solid-state drive costs about $1299. If you double your storage space to 256GB, you're looking at paying $400 more. Want to go for 512GB? You'll pay $700 more than the 128GB option.
If you jump up to a Core i7 processor, you can expect to see a $500 difference between a 512GB solid-state drive and a 1TB solid-state drive in both the regular Surface Book and the Surface Book with Performance Base.
This might seem like quite a price jump when you consider you can pick up a great solid-state drive with 500GB for about $170, but certain limitations — like physical size — raise prices.
How will you use your Surface Book?
How you will use your Surface Book plays a crucial role in how much storage space you need.
Who should get the 128GB option?
Anyone who plans on using their Surface Book for web browsing, video streaming, word processing, and other light computing tasks shouldn't have a problem with a 128GB configuration. Also, if you don't think you'll be very mobile with your device — i.e. you'll be working at a desk most of the time — you can plug in an external drive to store your non-essential files.
Who should get the 256GB and 512GB options?
The majority of people should consider the 256GB and 512GB options; you'll have enough room to hold the majority of photos, videos, and games you often need. Also, consider how long you'll keep your Surface Book in your arsenal. It will remain a great machine for quite some time to come, files add up over time, and you don't want to worry about waning space in its later years.
Who should get the 1TB option?
If you do a lot of multimedia editing or you're a professional who requires top hardware, you'll no doubt want a larger storage option for easy access to your expanding library of large files. For many people, spending upwards of $3300 on the Surface Book with Performance Base with a 1TB solid-state drive is out of the question when there are cheaper ways to expand your storage post-purchase.
How to increase storage space in your Surface Book
Maybe you've already purchased a Surface Book and find you underestimated the space you need, or maybe you'd like to save some money now on a configuration with a smaller solid-state drive. The Surface Book's internal storage isn't designed to be upgraded by the owner (the casing is glued shut and opening it will 100% void your warranty), but that doesn't mean you can't take some alternate routes to expand your available space.
For the stationary user, plugging in an external drive by USB is a good albeit slower option. You'll lose mobility of those files or just have to carry around an extra accessory, but if you're not going anywhere far it hardly matters.
Your Surface Book comes with 5GB of free OneDrive cloud storage, and you can always add more if you need it. You won't have to carry anything around with you, but your files will only be accessible when you have an internet connection. Grab 50GB of storage for about $2 a month, or get 1TB of storage and a subscription to Office 365 for about $7 a month.
Another neat solution — and probably the best solution — is going the microSD route. There are a few microSD adapters you can pick up that sit flush when inserted in the slot and give you decent speeds depending on the card you choose. For more info, check out our handy guide to adding cheap and easy microSD storage.
Right now the biggest SD card you can get is a 256GB SanDisk for around $140 — it's not as fast as an internal SSD, but it's far cheaper. The capacity of microSD cards increases with each passing year, so you'll be able to upgrade your Surface Book's storage again in the future with larger cards, or opt for a bigger size when prices come down.
Your Surface Book storage
How much storage space did you go with in your Surface Book? Did you try out the microSD option? Let us know in the comments section!
Get the Windows Central Newsletter
All the latest news, reviews, and guides for Windows and Xbox diehards.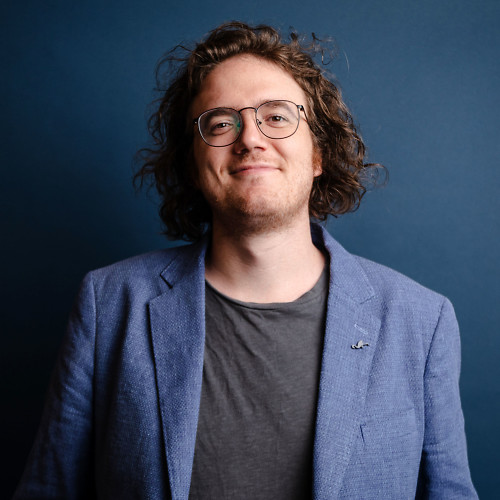 Senior Editor, Laptop Reviews
Cale Hunt is formerly a Senior Editor at Windows Central. He focuses mainly on laptop reviews, news, and accessory coverage. He's been reviewing laptops and accessories full-time since 2016, with hundreds of reviews published for Windows Central. He is an avid PC gamer and multi-platform user, and spends most of his time either tinkering with or writing about tech.