How to save a Microsoft Word doc as a PDF or other file format
How do I save a Microsoft Word document as a PDF or plain text file?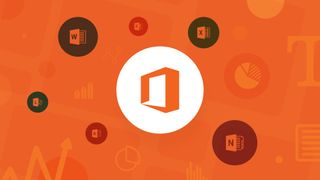 You use Microsoft Word for your various word-processing needs. It's simple and easy-to-use, and it simply gets the job done in most cases. But what if someone else requests a file in a different format, such as PDF? What if you need the info in your Word doc to appear in plain text, without any font or paragraph styles?
Microsoft Word 2016 for Windows has a basic feature that lets you save documents in several different, but common, file formats. Here's how to use it.
See on Microsoft Store (opens in new tab)
How to save a Microsoft Word doc as a PDF
Click the File tab in the top-left corner of your Word screen.
Click Export in the blue vertical menu that runs along the left side of your screen.
With the Create XPS/PDF Document option selected, click the corresponding box on the right side of your screen. (It looks like a document icon wearing a seatbelt.)
A new box labeled Publish as PDF or XPS appears, and you should use it to navigate to the location on your PC where you want to save the new PDF.
Click Publish to create and save your PDF.

You may see a How do you want to open this file? pop-up box. By default, Windows will use the Edge browser but you can choose from other compatible browser apps installed on your PC, as well.
If you want to continue using the same app to open PDFs in the future, check the Always use this app to open .pdf files option.
If the file format you want isn't available in Microsoft's default option, you can also dig a bit deeper for additional file format options.
How to save a Microsoft Word doc in different file formats
Follow Steps No. 1 and No. 2 above.
Highlight the Change File Type option on the left side of the screen.
You'll see a number of different present options for new file formats, including OpenDocument Text, Word 97-2003 Document, Plain Text and Rich Text Format.

If you want to use one of the default options, choose and click it accordingly and then hit the Save As box at the bottom of the screen.
Next, navigate to the location on your PC where you want to save the new file and click Save.
If you want to save your Word doc in a format that's not available in Word's preset defaults, complete Steps No. 1 and No. 2 above, and then choose Save as Another File Type
Click the Save As box at the bottom of the screen.
In the next box, navigate to the location on your PC where you want to save the new file.
Open the drop-down menu next to Save as type to see a few additional options, such as Word XML Document, Strict Open XML document, and Web Page, Filtered.
Choose the format you want and click Save.
Word 2016 for Windows lets you easily convert your documents into more than a dozen different formats, using the process detailed here.
For more Word help and how-to articles, read:
Al Sacco is content director of Future PLC's Mobile Technology Vertical, which includes AndroidCentral.com, iMore.com and WindowsCentral.com. He is a veteran reporter, writer, reviewer and editor who has professionally covered and evaluated IT and mobile technology, and countless associated gadgets and accessories, for more than a decade. You can keep up with Al on Twitter and Instagram.
Thanks for the useful tips!!!!👍


Most of us want to have good income but dont know how to do that on Internet there are a lot of methods to earn huge sum, but whenever Buddies try that they get trapped in a scam/fraud so I thought to share with you a genuine and guaranteed method for free to earn huge sum of money at home anyone of you interested should visit the page. I am more than sure that you will get best result.<br>##gggg
Best Of Luck for new Initiative
••••••••••••► http://jobbiz5.com

Is there any advantage to saving as a pdf that way rather than just printing as a pdf?

Printing to PDF might require installing Adobe or other software? Unsure.

Only on pre Windows 10 OS. Windows 10 has PDF printing support built in.

No it doesn't, it's on every damn OS...even Linux and OS X!

Pdf2word converters exist for aeons. Dont know about Word2Pdf converters !

I really miss the old site.

A bit long winded going through the export process. Just change the file type to PDF in the Save As dialog. Easier.

I was wondering about that. Why go through this export process instead of simply doing a save as and then selecting file type from the drop down?

Or just print as PDF, which saves it in that format....

Thank you...this was a stupid post!

Wtf! You don't have to do all of that, that option is one click away when you hit the print button and select "print as PDF" instead of your printer!

Except if you're on a version of Windows prior to Windows 10, then you'd need extra software to do as you suggest.

Needed other software to read the .pdf file anyway. Word 2010 was saving pdf in 2009... Always good to have other ways to do things.

This, or just click "save as" and set the file type and location. Export is the long way to do something simple. Better still, set the "save as" on the quick access toolbar and 2 clicks, job done.

Cute pdf is a great little program that converts anything that can be printed into a PDF..IF your using something prior to W10.. AS for saving to PDF.. In word and Excel just SAVE AS and select pdf works great. I use this feature everyday fo work.

Can you also tell us how to open a file in notepad please, in case people are struggling.
Windows Central Newsletter
Thank you for signing up to Windows Central. You will receive a verification email shortly.
There was a problem. Please refresh the page and try again.