HP dominates Windows 10 PCs sales with Dell in second, Surface in seventh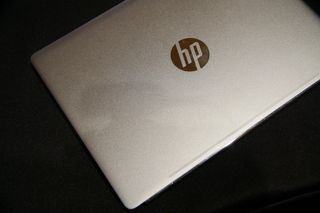 Microsoft's Windows 10 is installed on more than 300 million devices worldwide, and the majority of those are PCs, tablets, and two-in-ones. AdDuplex's stats for June took a hard look at what that market looks like by breaking it down by manufacturers.
HP rules the roost
HP appears to be doing very well with its broad portfolio of Windows 10 PCs and laptops. According to AdDuplex, they command 22.51 percent of all Windows 10 PCs. Dell, who is also considered one of the more successful PC manufacturers is further back at 12.42 percent. We do know that Dell has had great success with its XPS 13 and XPS 15 devices, but HP with its deep roots in enterprise likely has more devices to offer and customers to sell to right now.
One exciting prospect for HP is since they are doing so well with Windows 10 PCs their forthcoming HP Elite x3 enterprise superphone may be able to gain some traction. HP pushes a lot of numbers Fortune 500 companies and they have a chance to exploit that advantage by finally offering a compelling phone to their enterprise customers. In fact, this was HP's original motivation for the Elite x3 as their business partners buy PCs, laptops, two-in-ones, servers, and printers from them, but have to rely on BYOD for the phone piece of the puzzle. With the Elite x3 HP could leverage their strength to push that phone to various companies who need strong remote management, virtualized Win32 software, and a chance to reduce mobile IT costs.
Speaking of enterprise, Lenovo is close to Dell in the third spot with 11.05 percent of the entire Windows 10 share. Acer and Asus are in a dead heat with 10.26 and 10.66 percent, respectively. Toshiba comes in fifth with just 5.87 percent and Samsung, who only have a few PCs, is at 2.24 percent.
AdDuplex correctly points out that while Microsoft's Surface lineup gets a lot of attention it only makes up 3.03 percent of all Windows 10 devices. While to some that may seem bad, that is the desired effect. The Surface brand is not supposed to beat Microsoft's OEM partners, but rather serve as a premium aspirational device for consumers and companies. Indeed, the latest offerings from HP, Lenovo, Dell, and Samsung show that these firms can also produce highly desirable and well-made hardware instead of the cheap and uninspired designs of the past.
Looking at the AdDuplex graph and surely this is the kind of breakdown Microsoft would like to repeat for Windows 10 Mobile.
Surface Pro 3 is tops for Windows 10
Breaking the above three percent Microsoft number down further and AdDuplex showed that the Surface Pro 3 is the number one Surface running Windows 10. The older Surface Pro 3 commands 33.3 percent while its replacement – the Surface Pro 4 – is close behind at 30.9 percent.
We can likely infer that many owners of the Surface Pro 3 saw little incentive to replace their device with a Surface Pro 4 despite some well-received upgrades. Instead, Surface Pro 4 appears to be mostly new Surface customers, which is a good sign for Microsoft. Considering the price tag of the Surface Pro 4 and it is not surprising that people do not want to change out their hardware every year.
More interestingly the Surface Book only makes up 3.6 percent of all Surfaces running Windows 10. That number is less than the original Surface Pro (6.9%) and Surface 3 (21.5%). However, the Surface Book has a more limited global availability, and the price is substantially higher than a Surface Pro 4, which likely explains the difference. Considering the profit margins on Surface Book, however, and Microsoft is likely doing well regarding sales and recouping costs.
About AdDuplex
The numbers from AdDuplex are collected through their in-app advertising that is prevalent in over 5,000 apps in the Windows Store. That data serve as an important metric within the Windows Phone ecosystem. The full AdDuplex report for June will be posted on their blog at https://blog.adduplex.com/ on Friday (June 24).
Daniel Rubino is the Executive Editor of Windows Central, head reviewer, podcast co-host, and analyst. He has been covering Microsoft here since 2007, back when this site was called WMExperts (and later Windows Phone Central). His interests include Windows, Microsoft Surface, laptops, next-gen computing, and arguing with people on the internet.
Because Surfaces aren't cheap

It's true, I went with dell xps 15 maxed out which is expensive but not as much as the surfacebook. Love the xps.

No but they're worth it. I'm done buying cheap, flimsy hardware.

That is what's good about this scenario. There's something for everyone.

and are simply not available in most countries.

They cost most that Mac Books.

You are referring to HP Inc. in this article, which is the other company that was created when Hewlett-Packard split. HP Enterprise sells Servers. HP Inc. does not. But these are good numbers IMO. It doesn't surprise me that Dell is second in this category (Windows 10 PC sales). Dell has had a much more difficult time than Hewlett-Packard has (even before the split).

I don't think he mixed up on that, the text made no reference to "Hewlett Packard [Enterprise]" (the AdDuplex graph did). Your last sentence would have been more consistent if you had said HP Inc. vs Hewlett Packard.

Hp has laptops available in all the price ranges, so that makes sense.

Good. Time to bring out the Elite x3!!!!

After 2 years I bought a dell laptop,the screen had issues,like blue lines on screen and display going off.I also found this issue is somewhat common on dell's displays.Is this why dell is 2nd?

It all comes down to price and accessability. HP, Dell and Lenovo are available at many university campuses and are often required for course work. Microsoft Surface products are on the premium end of the market which will always be smaller.

There's really nothing surprising about these results. HP and Dell has a broader range of products to offer while Microsoft's line only caters to the high end market with innovation in mind. I'm always curious to see what Panos' team will come out with next.

The X3 is just another PC skew for HP, if they sell 250K units it will be a success for them. They get to circumvent the carriers and sell direct to their existing commercial clients. They save a fortune and increase margins avoiding the massive marketing campaign required in the comsumer space. Unlike the consumer space they can also make money on the backend with enterprise service contract.

I'm assuming there will be a way for a regular consumer to get an X3. If that is correct, It becomes a pretty interesting choice between an x3 now or a surface phone in 9 months.

At first I was like " what about the Surface RT and the Surface 2?" Then I remembered they can't run W10. It must suck to have your device abandoned like that.

Microsoft customers have a ton of experience with abandonment. It's pretty much their unofficial slogan at this point.

Not really, I have one and have gotten my money's worth and then some with the product. Not only that but it still to this day does everything i wanted it to do when i bought it.

Why would those two ARM-based devices get Windows 10? They did what they were supposed to do and did it well. I had an original surface and it was still one of the best tablets I ever had, I never felt wronged that it didn't get full Windows and the RT and 2 are both well past the standard two years of service that most devices get.

so that means there are ~10 million total surface devices? way too low every surface device is surrounded by 20+ ipads and 20+ android devices

Surface is expensive + limited availability

The Surface was always meant to inspire rather than compete directly which is why the availability is limited and they have such a high price. It forced HP, Dell and the rest to step up their game. Remember, the end goal is to get Windows out to more people, MS doesn't care who makes it happen.

Surface is more of a prototypic device limited in few countries only, leaving rooms for OEMs to fill the rest. Its a smart and fair strategy from MS

Yep. Surface is not the next coming of Jesus Steve some still believe in.

Never let an opportunity to troll go wasted. Nobody has ever said it was going to sell better than all the other devices. It was stated very clearly before Microsoft started shipping Surface RT 1 that they were not trying to displace other manufacturers, just creating devices to inspire those other companies and provide a reference device. ANd it has worked well - devices from HP, Dell, and others have become the standard in capability, design, and other areas. Vastly outpacing the devices they made just a few short years ago. But, as usual, our resident troll needs to rewrite history, invent stories, and flat out lie to write his usual troll comment.

Lol true that Posted via the Windows Central App for Android (V10 or 5x)

The write off of almost a billion dollars in inventory value would suggest that the Surface RT actually sold far worse than was expected.

Yes and...? For all of it's problems, the biggest fault of the RT was that people bought it and expected it to be full-blown Windows in tablet form. The functionality was good but it needed more work and MS has since turned the Surface line into a success by giving people what they asked for, full Windows in a highly refined tablet form.

The biggest fault is how insanely underpowered the original RT is. It is nearly useless unless you are a *********. Posted via the Windows Central App for Android

Yep. Nexus is not the next coming of Jesus Steve some still believe in... Get the idea of setting a standard?

Daniel, wouldn't the title be misleading talking about 'Sales' when W10 is a free update?

Whatever, I still like Dell.

Good thing I chose to invest in HP Inc. a few months ago.

As a consultant at different companies, i can agree on the positioning of HP, Dell and Lenovo. Companies can purchase thousands in bulk.

Saw surface pro 3 several times in "Independence Day"
Windows Central Newsletter
Get the best of Windows Central in in your inbox, every day!
Thank you for signing up to Windows Central. You will receive a verification email shortly.
There was a problem. Please refresh the page and try again.