HP EliteBook x360 G2 review: A stylish and powerful business laptop with active pen support
Taking cues from its popular Spectre line, HP's EliteBook x360 brings style and performance to one of the most exciting business laptops on the market.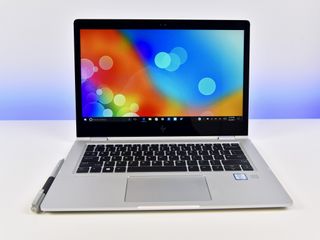 The HP EliteBook x360 G2 is arguably one of the most exciting advances in modern business laptops. The overall design is clearly inspired by HP's premium Spectre x360 13 consumer offering, but make no mistake there are key differences under the hood that make the EliteBook x360 better suited for the office.
The blurring of business and home computing is one of the hallmark themes as today's tech-savvy millennials hit the workforce. HP has been on the forefront of addressing this shift by attempting to create laptops that workers will want to use all the time, not just for work.
The EliteBook x360 G2 best represents this attempt. Here's why.
About this review
The EliteBook x360 G2 used for this review was loaned to us by HP. It features a Core i7 processor, 16GB of RAM, 512GB of storage, NFC and a Full HD touch display with an active pen.
The retail price of the review unit is $2,516.30.
EliteBook x360 hardware and features
Geared towards business, HP packs the EliteBook x360 G2 with different hardware compared to the similar Spectre x360 13. In some ways, it has slightly more performance, but there are also non-consumer-oriented features, such as support for Intel vPro, a smartcard reader, NFC and dual bioauthentication (IR camera and fingerprint reader).
HP EliteBook x360 G2 technical specifications
Swipe to scroll horizontally
Category
Specs
OS
Windows 10 Pro or Home
Processor
Intel Core i5-7200U (2.5 GHz, 3 MB cache, two cores)
Intel Core i5-7300U (2.6 GHz, 3 MB cache, two cores)
Intel Core i7-7600U (2.8 GHz, 4 MB cache, two cores)
Display
13.3" diagonal FHD (1920 x 1080)
BrightView LED UWVA ultraslim Touchscreen with Corning Gorilla Glass
Active pen
WACOM AES Pen with APP Launch Button (optional)
Memory
8GB or 16GB DDR4–2133 SDRAM
Not customer accessible
Solid-state drive
128GB, 256GB or 512GB
SATA-3; SATA-3 Self-Encrypted Opal 2; Turbo Drive G2 PCIe NVMe
Graphics
Intel HD Graphics 620
Out-of-band management
Intel vPro (optional)
Audio
Bang & Olufsen with quad speakers
Skype-tuned microphones
Webcam
720p HD webcam
IR camera for face authentication with Windows Hello
Sensors
Touch fingerprint sensor for fingerprint authentication with Windows Hello
Wireless
Intel dual-band wireless AC 8265 802.11 a/b/g/n/ac (2x2) Wi-Fi and Bluetooth 4.2
Ports
one USB 3.1 Type-C Thunderbolt
two USB 3.1 Type-A
1 HDMI 1.4
micro SD
micro SIM (optional)
one Headphone/microphone combo
Battery
57WHr
Power
Type-C or C5 Fast Charge
Weight
Starting 2.82 lb (1.28 kg)
Dimensions
(W x D x H) 12.48 in x 8.6 in x 0.59 in (31.7 cm x 21.8 cm x 1.5 cm)
Color
Natural silver
HP is releasing additional configuration options in the coming weeks, including a 4K display panel and another configuration with an HP Sure View integrated privacy screen (more on that below). Additionally, some markets allow for integrated WWAN mobile broadband via a built-in SIM card slot.
Everything else including Intel vPro, the Wacom active pen, processor model, RAM, and storage are all configurable through HP's online store to give greater control to IT departments.
Build quality and design
The EliteBook x360 G2 borrows heavily from the Spectre x360, but there are some significant differences regarding overall design.
HP Spectre x360 13 review: A real Surface Book rival with 4K display and pen
The core similarities come down to the exquisite CNC-machined aluminum unibody frame and diamond cut accents. Like the Spectre, the EliteBook feels like a very expensive laptop. It's solid with no creaks or obvious gaps between the components.
Image 1 of 2
While the x360 hinge is similar in design, allowing for the display to completely rotate around, the edge is flat and not a barrel design like the Spectre's edge. The EliteBook is overall a little more angular.
HP boasts five different configurations with that x360 hinge, including tent (present), media (watch), conference (share), tablet (write), and laptop (multi-task). While such display folding is present on the Spectre, the EliteBook's design for Skype Business calling leverages the conference mode (laying 180 degrees flat) a bit more.
Another key difference is durability. Although the Spectre is built tough, the EliteBook is even more resilient, being designed to pass 12 MIL-STD 810G tests including shock, dust, and extreme temperature variations.
The EliteBook power and volume buttons sit on the side of the device with the power key occasionally blinking as a visual indicator.
It is also worth noting that you can open the display with one hand, which his always a good sign of quality craftsmanship, not to mention convenient
I'm very impressed with the EliteBook's design and feel, and while it seems very much like the Spectre, it retains its identity as well.
EliteBook display is only average
The standard EliteBook x360 features a 13.3-inch Full HD (1920 x 1080) touch screen with Corning Gorilla Glass. It feels a lot like the Spectre x360 with Full HD, as well, though the colors seem a little blanched and have less contrast.
It appears to be a PenTile LED panel so there is some checkering with decent brightness for indoor usage. Like other displays on HP laptops, it will struggle outdoors partially due to the glossy design and lack of an outside brightness boost.
Color accuracy was solid with 96 percent sRGB and 74 percent AdobeRGB, although it is below higher-end displays that achieve 99 percent sRGB and 78 percent AdobeRGB, such as HP's 4K panel for the refreshed Spectre.
It's a magnificent display and with the Wacom active pen should see high satisfaction amongst businesses.
HP's 4K (3840 x 2160) panel will be available as a configuration option in the coming weeks, according to the company. I used that display briefly, and it feels analogous to the Spectre x360 13 with 4K. Battery life will, of course, take at least a 30 percent hit with that panel and HP believes most businesses will opt for the energy-efficient Full HD model.
HP Sure View is the EliteBook's killer feature
HP and 3M codeveloped a new and optional technology for HP's EliteBook range. Dubbed HP "Sure View," the tech acts as a privacy screen preventing "visual hacking," or onlookers from reading what you are working on.
Such technology has existed for years as a physical screen that a user places over their laptop's display. The user would have to remove the overlay when they wanted to do routine work or view the screen's full-color gamut.
HP Sure View, however, is a software solution built into the display. The user clicks a single button (F2) to enable the technology, which creates an instant white-out effect for onlookers. For the person using the EliteBook x360, the display is legible with only a slight change in visual acuity. The tech appears to be some polarizer like that found in sunglasses.
HP Sure View will be available as a configuration option on HP's website for the Full HD model (but not the 4K one). There appears to be a 20 percent batter hit to power it, but the convenience is worth that cost.
Keyboard is built for productivity
The keyboard on the EliteBook x360 is very different than the Spectre's keypad. The size of the chicklet-style keys is somewhat smaller, and its design and materials are also distinct from the Spectre line.
HP areplaced the top function row with some business-friendly keys like dedicated conference buttons to answer and hang up calls, use as a calendar key, or to toggle the mute button for the microphone. Most of these features are built for Microsoft's Skype for Business and unfortunately do not work with Skype UWP for consumers.
The keys are matte black with a well-contrasted, one-stage backlight.
Ironically, the EliteBook x360's keyboard is a spitting image of the mid-2015 MacBook Pro keypad before Apple controversially changed it to the new butterfly-switch with extremely shallow travel. Using the EliteBook x360's keyboard even feels like typing on a 2015 MacBook Pro. The one difference between the two is some added travel and firmness with the EliteBook's design.
Regarding usage, I find this to be one of the best keyboards on a laptop. The keys bottom out rather abruptly, letting you feel the deck, but travel distance and the rigidity of the keys (non-wobble) make them very enjoyable to use for typing. There is also an appreciable consistency between the keys, which is something HP worked hard to get right.
Trackpad brings Precision for accuracy
HP makes some odd decisions between its consumer and enterprise line of laptops. One of those is the trackpad drivers. For instance, the EliteBook uses Microsoft Precision drivers by default making it a pure joy to use. On the Spectre line, HP opts for Synaptics, which is not quite as good.
With the EliteBook, users can optionally shift to Alps GlidePoint mode and use that configuration instead of Precision. The Alps mode gives more control and refinement over gestures, speeds, and app choices, but Precision will be ideal for most users.
Regarding hardware, the trackpad is quite large but not nearly as elongated as the Spectre's. I wouldn't mind if the trackpad were slightly taller, but overall the smooth glass and accented tactile edge make this design exceptional.
Double the Windows Hello
Enterprise users are a finicky bunch, which is why HP puts two forms of bioauthentication in the EliteBook x360. Both are Windows Hello-enabled, but users can override them to use HP's older security system.
Image 1 of 2
The first system is connected to the 720p webcam that sits above the display and utilizes dual-infrared (IR) lights for facial recognition. These IR lights are the same system found in the refreshed Spectre line, and it works very well.
That webcam, however, for actual usage is merely OK. It is noticeably worse than the Spectre's, with blocky results. While it works well enough in low light, the overall quality is not inspiring.
A Synaptics VFS7552 Fingerprint reader sits to the right and in the keyboard deck below the right arrow key. It is slightly recessed, which lets you feel it. It looks good but is rather small, and accuracy is hit or miss, requiring multiple login attempts.
Both the IR camera and fingerprint reader can be simultaneously configured for Windows Hello, letting the user leverage both during Windows login attempts. I think for sheer ease the IR camera will be used more often, but HP's Client Security system also uses the fingerprint reader.
Ports for pros
In a reversal from the Spectre line, HP put in just one USB Type-C port instead of two. But the EliteBook has two USB Type-A 3.1 legacy ports (one on each side) for peripherals, a mouse or external drives. I think this decision makes sense because HP argues USB hubs are likely to be Type-A, and many people still use a wired mouse for control.
That USB Type-C port is no slouch, either. It is full Thunderbolt 3 with four PCIe lanes, allowing full bandwidth for external monitors and peripherals. The ports let users charge the EliteBook (if the AC adapter is powerful enough), power an additional display, or use peripherals.
Image 1 of 2
As further evidence of the Type-C's ability, I successfully connected the EliteBook x360 to a Razer Core external GPU (eGPU) powered by an NVIDIA GTX 1080Ti. While not a typical scenario, the EliteBook can become a very powerful docked PC should you have the budget.
There is also an HDMI port, but it is just a 1.4 version and not a newer 2.0 one. There is a microSD card slot for expansion and a security lock slot, as well. Finally, there is a smartcard reader on the left side.
Four speakers to power business calls
HP utilizes Bang & Olufsen again to "expertly tune" the four speakers on the EliteBook x360. However, instead of two speakers on the top deck and two on the bottom, the EliteBook keeps four on the bottom sides. Sound also resonates up through the keyboard deck, so it doesn't like they are just bottom-firing.
I prefer the former design with top firing speakers, but seeing as this is not a consumer or media device, it is not a big deal. Indeed, the speakers here are positioned more for presentation modes, where the speakers will be more audible.
The sound is ample and a lot like the Spectre's, with a noticeable lack of bass making sound very crisp.
Image 1 of 2
For software, HP provides a more advanced Bang & Olufsen suite that lets you set an equalizer and "speaker experience" presets for movies, music and voice.
For calls, there are outbound- and inbound-noise cancellation and microphone optimizations for single voice or conferences.
Do inking right with a Wacom pen
HP again veers from its consumer Spectre line for its active pen choice. The Spectres utilize an ELAN active pen system whereas EliteBook goes for Wacom, which is considered the gold standard by many. While both active pens feel similar in performance and reliability, the Wacom version offers more options and features.
For example, the Wacom pen brings the faux eraser that acts as an app-launching button. That button is sorely missing from the Spectre line. This ability is user configurable and lets the user quickly launch any predefined app they want. I'm not sure why HP does not utilize this same pen with the Spectre, because it is even closer to the Surface Pen.
The Wacom software allows for fine tuning, calibration, and duty assignment for the pen's three buttons. There is even a unique "radial menu" that appears on the display with configurable options like audio playback, track skipping, app switching and more. Wacom's software is fantastic.
Image 1 of 2
HP includes a sticker pen loop so that users can attach the pen to the EliteBook. But what is even more clever is the smartcard holder. Since smartcards may not be used all the time, HP made a card with a pen loop on it, letting you insert it to hold the Wacom pen. While still a bit kludgey, I find it exceptionally useful and it changes how I use the pen becasue it's always with me now.
The Wacom pen and EliteBook is a fantastic combo. The pen unsurprisingly is very accurate and easy to use. This feature makes the EliteBook x360 stand out from its competitors, because using the laptop as a tablet with a pen feels natural. As a non-typical digital pen user, I find my habits changing the more I use the EliteBook x360 (and 4K Spectre x360 13).
EliteBook is packed with security safeguards
One of HP's defining features in enterprise is its level of commitment to security. That carries over to the HP EliteBook x360, which is one reason for the non-consumer level pricing.
Besides the optional HP Sure View, the EliteBook x360 is packed with many security features that are above my paygrade to understand. Regardless, here are a few:
HP Sure Start Gen3 - Monitors in-memory BIOS, recovers the platform without user or admin intervention, restores the BIOS to a custom state, and is enterprise ready for centralized management.
HP manageability integration kit - Helps speed up image creation and management of hardware, BIOS, and security through Microsoft System Center Configuration Manager.
HP WorkWise – Office intelligence and manageability.
HP Sure Click – Hardware-enforced security for web browsers.
Some of these are very techy, but HP WorkWise is simple to understand. Users can download the WorkWise companion app for Android, iOS (and soon for Windows 10 Mobile) and monitor their EliteBook x360. HP WorkWise lets you monitor your PC's battery, temperature, memory usage, and full specifications, including its serial number. There is also an alarm system where the laptop – via your phone – will notify you if someone opens your EliteBook, tampers with it, or even moves it (yes, the EliteBook is that sensitive). There is even a two-factor authentication where your phone must be physically present near the laptop before you can unlock it.
I should caution that HP WorkWise only works over Bluetooth so your phone won't display any alerts until you return to it (assuming it wasn't outright stolen).
Other features include HP Client Security, which lets you set the fingerprint reader for dozens of functions including accessing the BIOS, or adding "identity security" features likes smartcards, HP SpareKey, Bluetooth, and virtual card. There's also a built-in password manager.
The EliteBook can also be configured so that inserting a USB drive sends an alert and locks it down so that someone cannot just walk up and either infect the computer or lift information.
While ordinary consumers would not need such security and manageability, it is one reason HP has so much success in enterprise. As a prosumer, I geeked out on a lot of these tools.
Performance is faster than average
The EliteBook x360 does very well for performance, partially because its processor is clocked slightly higher than the Spectre's. Whereas the Spectre line uses the dual-core Intel Core i7-7500U, the EliteBook opts for the slightly newer Core i7-7600U. Both are 7th-Generation "Kaby Lake" but the 7600U can turbo up to 3.9GHz versus the 7500U's 3.5GHz.
Clock speed is not why HP chose this line for the Core i5 and i7 variants in the EliteBook x360, but rather Intel's support for vPRO and Trusted Execution Technology (TXT) necessary for enterprise security and manageability.
Geekbench 4.0 benchmarks (higher is better)
Swipe to scroll horizontally
| Device | Single core | Multi core |
| --- | --- | --- |
| HP EliteBook x360 G2 | 4,496 | 8,435 |
| Samsung Notebook 9 15 Ext | 4,316 | 8,320 |
| Dell XPS 15 (9560) Core i7 | 4,503 | 13,587 |
| Dell Latitude 7280 | 4,381 | 7,935 |
| Dell XPS 13 (9360) Core i7 | 4,120 | 7,829 |
| HP Spectre 13 | 4,100 | 7,469 |
| Surface Book 965M | 3,977 | 7,486 |
In single-core tests, the faster EliteBook x360 does quite well, nearly beating the quad-core XPS 15 (9560). Even for multi-core, it does the best of all the dual-core chips on the market.
PCMark (Home Conventional 3.0)
Swipe to scroll horizontally
| Device | Score | Comparison |
| --- | --- | --- |
| HP EliteBook x360 G2 | 2,916 | Better than 52 percent of all results |
| Samsung Notebook 9 15 Ext | 2,998 | Better than 57 percent of all results |
| Dell XPS 15 (9560) | 3,534 | Better than 71 percent of all results |
| Dell Latitude 7280 | 2,829 | Better than 52 percent of all results |
| HP Spectre x360 15 | 2,472 | Better than 41 percent of all results |
For PCMark's Home Conventional test, the EliteBook is near the top of all Core i7 Ultrabooks only being held back by the lack of a discrete GPU instead of relying on Intel HD 620 graphics.
Geekbench 4.0 OpenCL (higher is better)
Swipe to scroll horizontally
| Device | Compute score |
| --- | --- |
| HP EliteBook x360 G2 | 21,512 |
| Samsung Notebook 9 15 Ext | 23,207 |
| HP Spectre x360 15 | 28,868 |
| Dell XPS 13 (9360) | 19,410 |
| Surface Book HD520 | 18,197 |
| Dell Latitude 7280 | 17,827 |
While the EliteBook is beat by the Samsung Notebook 9 Ext and Spectre x360 15, both of those machines get a graphics boost from the NVIDIA GT 940MX processor.
CrystalDiskMark (higher is better)
Swipe to scroll horizontally
| Device | Read | Write |
| --- | --- | --- |
| HP EliteBook x360 G2 | 1,129 MB/s | 916 MB/s |
| Samsung Notebook 9 Ext | 1,365 MB/s | 1,213 MB/s |
| Dell XPS 15 (9560) | 2,207 MB/s | 1,628 MB/s |
| Dell XPS 13 (9360) | 1,287 MB/s | 794 MB/s |
| HP Spectre x360 15 | 1,128 MB/s | 862 MB/s |
| Surface Book | 1,018 MB/s | 967 MB/s |
| Dell Latitude 7280 | 428 MB/s | 412 MB/s |
For storage, this EliteBook is configured with a 512GB PCIe NVMe "Turbo Drive G2," as HP calls it. That is the highest configuration available and results in a typical Toshiba NVMe SSD (THNSN5512gpuk).
While I wouldn't be surprised to see some EliteBooks ship with a faster Samsung PM961, due to industry shortages slower Toshibas are often used as substitutes. Nonetheless, such a drive is still very quick, and unless you are writing large files to disk frequently, you won't notice a performance difference.
Opting for one of the more-affordable SATA3 drives will result in slower performance.
Battery and power are built for longevity
Featuring a 57WHr battery, the EliteBook x360 is like its Spectre x360 cousin. Nonetheless, battery life seems slightly more efficient with the EliteBook. Part of that may be due to the optional Energy Star Qualified Configuration.
HP claims 16 hours on a video playback loop, and while that is unlikely for regular computing, the EliteBook can push nearly 10 hours on a standard charge.
Additionally, the EliteBook supports HP Fast Charge, resulting in a 50 percent recharge in just thirty minutes when using the included AC charger. That charger is the standard barrel type, though HP will ship its 65W Spectre USB Type-C charger for an extra $18. Either charger works with the EliteBook, giving users flexibility.
Overall, I was impressed and pleased with the EliteBook's endurance, making it more than ideal for business users who are on the go.
One cool and quiet laptop
The EliteBook's fan rarely turns on except when its plugged in and under load. Even then, it's a whisper.
Likewise for temperatures where the deck rarely goes over 102°F (39°C). Despite being all metal, the EliteBook seems to do a better job at thermals than its Spectre x360 consumer sibling.
HP EliteBook x360 G2 conclusion: A quality purchase if it fits your needs
Since the EliteBook x360 G2 borrows so much from the Spectre line, I really enjoy using it. Additionally, HP did some things with the EliteBook – like adding a Wacom pen and Precision touchpad – that I would love for it to bring to Spectre.
The build quality is extraordinary, as is the overall design, which is very elegant and professional. HP should offer its stunning "dark ash" color scheme as an option for the EliteBook to add some flare, though.
The Full HD display is excellent, although I would like to see some more punch to the colors and contrast. Luckily, that can be adjusted through the Intel HD Graphics Control Panel.
In having used HP Sure View briefly, the technology is a game changer. Security and the abilty to block visual hacks are something many people need, whether they work in coffee shops or fly in cramped quarters on airplanes. Bringing up banking information, passwords, or sensitive documents is something everyone does on a laptop, and the ability to hit a single button to mask your screen to onlookers instantly is something that prosumers will want to have too. Besides the added cost, I can think of no reason not to want such a feature in a high-end laptop.
The Wacom pen and included pen loops are exceptional, so much so that it's turning me into a Windows Ink convert.
Image 1 of 2
The keyboard, while different from the Spectre, still leverages HP's engineering prowess to recreate Apple's best typing experience to date. Not only does it look great, but typing on it is a joy. The same goes for the Precision touchpad, which is brilliant both for the drivers as well as the hardware design.
Throw in outstanding battery life, Windows Hello and a cadre of security software and the EliteBook is a fantastic creation. In fact, I'm torn between it and the Spectre, even if the latter is priced for consumers (the EliteBook gets very expensive at the high end).
Considering I am not in enterprise and likely do not need all the security features but I still want the EliteBook x360 says something about HP's goals for this device: to make people want to use it as their only PC for work and play. Well, HP succeeded. My only hope is to be able to get one with a mobile SIM 4G radio in the U.S. market. (The review unit only had a placeholder slot).
Whether it's for use at work or home, the HP EliteBook x360 G2 is just awesome.
Pros:
Thin, powerful, and light.
Gorgeous design and quality.
Wacom pen.
Windows Hello.
Precision touchpad.
Excellent keyboard.
Great battery life.
Cons:
Mediocre webcam.
Fingerprint reader could be better.
HP Sure View not available in 4K model.
Wallpaper images utilized in this review are under license from Shutterstock and mashe. You can purchases images from that collection here.
Get the Windows Central Newsletter
All the latest news, reviews, and guides for Windows and Xbox diehards.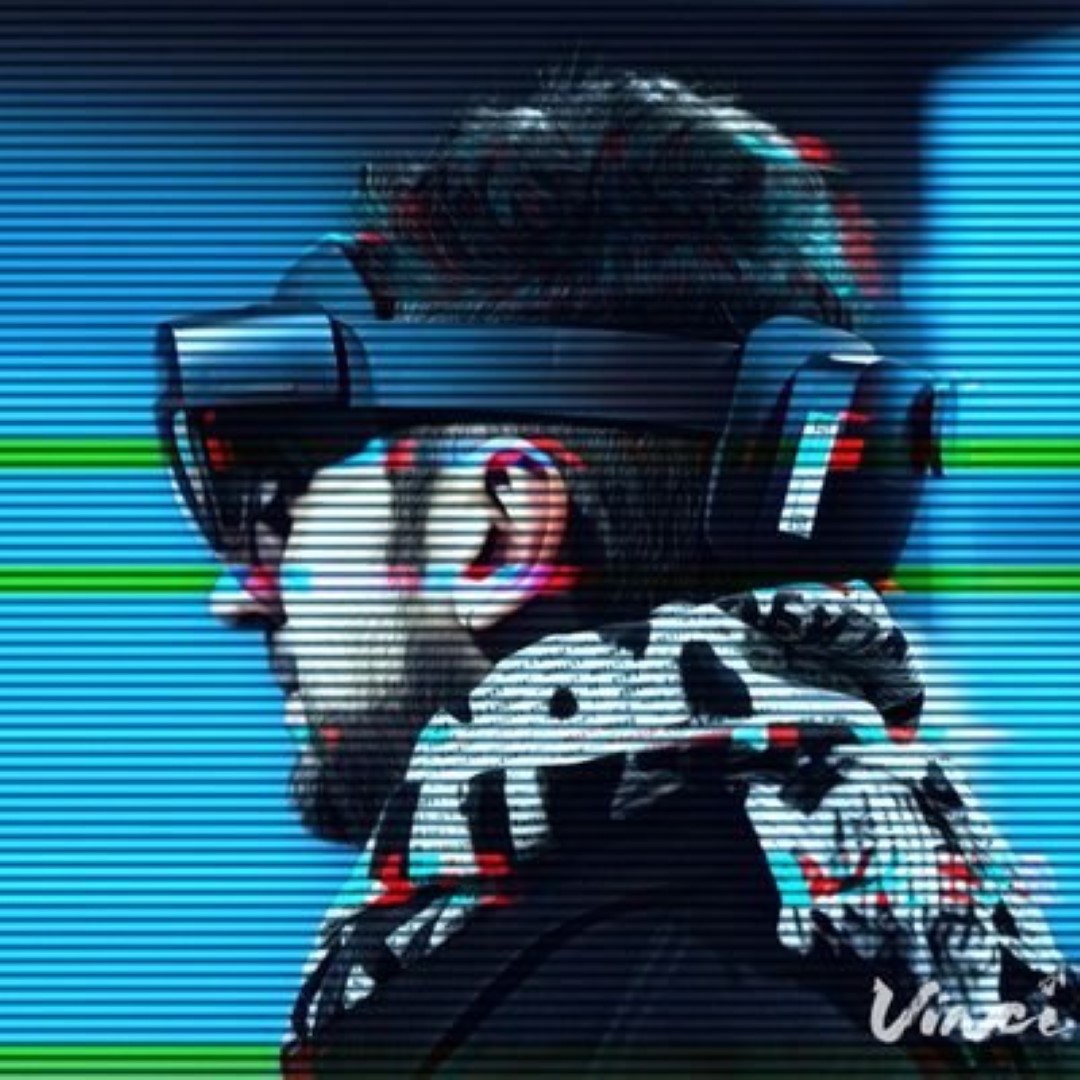 Daniel Rubino is the Editor-in-chief of Windows Central, head reviewer, podcast co-host, and analyst. He has been covering Microsoft since 2007 when this site was called WMExperts (and later Windows Phone Central). His interests include Windows, laptops, next-gen computing, and for some reason, watches. Before all this tech stuff, he worked on a Ph.D. in linguistics, watched people sleep (for medical purposes!), and ran the projectors at movie theaters because it was fun.