iTunes unlocked for the Windows Mobile world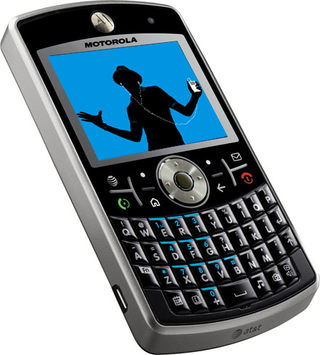 As you've undoubtedly read by now, Apple has dropped the digital rights management (DRM) from some 8 million of its songs in the iTunes store, meaning you'll be able to play them on something other than iTunes or an iPod. Like, say, your Windows Mobile phone.
This also poses a bit of a dilemma for a number of us. Do we continue to use the Amazon MP3 store (opens in new tab)? Or bite the bullet and switch to iTunes (opens in new tab) and its AAC-coded files. We're not going to wade into differences of the formats, prices and if we think one store is better than the other. You guys can hash that out in the comments. But what we will do is warn you of a couple things:
If you're buying new music from iTunes, be sure they're in the iTunes Plus format, and thus are DRM-free. Here's how you can tell. This is important because there still are 2 million songs out there with DRM attached.
Not all media players play the AAC codec, with which iTunes songs are encoded. That said, Windows Media Player Mobile will play them out of the box, so you won't be left out in the cold. But if you're fond of a particular media player, here's a brief list of applications that can handle the AAC format, which you'll recognize by the extension (m4a, .m4b, .m4p, .m4v, .m4r, .3gp, .mp4, .aac). If you have another favorite app, share it in the comments.

Windows Media Player Mobile:

(opens in new tab)

It's the default media player on Windows Mobile phones, and one we love to hate for its lack of ease of use. But the simple fact is that it's all you need to play iTunes files on your phone.
Kinoma Play: Still the Cadillac of Windows Mobile media players, so far as we're concerned.
Core Player: Another favorite among WM users.
Pocket Tunes Deluxe: This one migrated over from the Palm world and still a must-have for many.
Pocket Player: Recently updated to Version 4.0, it now plays AAC-encoded files.
PocketMusic: Needs a $10 plugin, but it'll get the job done.
Really, when it comes down to it, it wasn't the AAC codec that kept Apple inside its sandbox for so long. It was the DRM. So how about it, fair readers: Will this persuade you to switch to iTunes if you don't currently use it? Or will you continue to use other services, such as Amazon's MP3 store? Let us know.
Windows Central Newsletter
Get the best of Windows Central in your inbox, every day!
George is the Reviews Editor at Windows Central, concentrating on Windows 10 PC and Mobile apps. He's been a supporter of the platform since the days of Windows CE and uses his current Windows 10 Mobile phone daily to keep up with life and enjoy a game during down time.
I know I'm a bit out of date, but I still like to buy the actual CDs and rip them myself. I don't rip them to high bit rates though, just 192...which for my ears is more than enough. So I guess the answer to your question is nope, I wont make the switch. Core Player rocks though, granted I only use it for video, I generally use HTC Audio Manager for mp3 playback.

I will continue to only purchase high bit rate unprotected mp3 files. When I rip my own files I will do the same. The reason is for maximum compatibility in the future. The Mp3 format may not be the highest quality at lower bit rates but if you crank in up to 256kb it is plenty good enough. It is the most universal format and until that changes I will not be converting my library to aac or wmp files anytime soon. That being said I still use the itunes software on my desktop. I find it the best for organizing my 28gb music library.

I usually buy music from Amazon or buy the CD and rip it. I have never and will never buy DRMd music. That said, I do use iTunes to manage my music library even though it is all in MP3 format. I like the way I can create a playlist in iTunes, connect my WM device to the PC and just drag the playlist into the My Music folder on the storage card. Easiest way I've found to do it.

xalias51, I like your system for getting iTunes playlists onto your WM device. Do you then play the playlist as if it were an album or does it show up as a playlist? Using your method, I have created a folder in my Music folder on my SD card and named that folder after the playlist. Then I dragged the list of songs from iTunes to the folder and they all copied. I refreshed my library in Pocket Player and nothing is showing up. The folder, with its content, shows in Resco Explorer. Have I done what you usually do?

I have purchased many 1000's of dollars in iTunes content for reasons of instant gratification and the ease of use of the iTunes store. Additionally, I use iproducts (iPod) because of the compatibility with the purchased content. Now that my files will be DRM free this allows me a greater choice when looking at new devices. This should be viewed as a major win to the music industry and device manufacturers in general, because as you put it the sandbox is now open. In my opinion Apple's iTunes still offers the best solution, selection and ease of use for those of us choosing to purchase digital content.

I will be sticking to Amazon downloads or buying the actual CD. Dont use an ipod or itunes (which i find is a bloated POS) and the music is still in apple's format which would require further conversion if I wanted to use an incompatible player, so no thanks.

Windows Media Player Mobile does not play M4A content, except on HTC devices that have a DirectShow decoder built into the ROM. And even then, M4A files don't show up in the Library (the tags aren't read).

I can't stand the iTunes software. With Amazon I can buy just the song - clean, easy, no junk trying to constantly take over my laptop.

only reason i really mess with itunes is for the iphone. i was pretty content with media player for my computer but then the iphone came along and changed everything.

Title led me to believe iTunes could now be used to sync music to my phone. I think a better title would have been itunes MUSIC unlocked for the windows mobile world. Would really like to be able sync my winmo phone with iTunes as easily as I do with my iPod, I might actually use it as a music/ media player.

There are supposed to be plugins that let you do that. Anyone tried them?

The easiest and most obvious solution? Get an iPhone!

Amazon? They restrict music sales to the United States and a couple of other places as far as I'm aware - sucks majorly for those of us who don't live there, and doesn't make sense to me. Anyway, provided they unlock music I want, I'll definitely be buying stuff from iTunes - after installing it in a virtual machine (Linux FTW!). DRM is exactly what's been holding me back from buying music thus far. I want to run it on my expensive WM phone, and I want to play it on my Linux desktop, neither of which I can do with the DRM Apple uses. So yeah, I'm happy(ish) :-)

Let's see either: * Buy a locked and/or limited file format (Itunes Store) or * Buy a clean no problem mp3 of higher quality AND CHEAPER (Amazon store) --------------------------
(Shakes head)
I really don't understand why people want to continuely throw money at Apple. Am I wrong?!

Apple intentionally limits their products because they need money to support their superficial shells(I-Phones, I-Pods, Ipads, I-whatevers.) In closing: Microsoft sets you up to succeed, Apple sets you up to fail. I wish that people would admit it.

Jack, you mean as opposed to throwing money at Amazon? Guess it all boils down to personal choice...

Apple itunes destroys my windows pc with all these services that suck bandwidth. They also ridden with bugs on windows. Maybe not on mac, but on windows itunes is only useful when you need to connect your ipod. A music player doesn't need 3 services constantly running to work. The only thing on windows i can think of that relates is time warners winamp / winamp agent service.

Apple intentionally produces limited products. Anyways, I only use I-Tunes for cd's that arent available for download from Amazon. I get around Apple's stupidity with my DVD ripper that doubles as an encoder. It turns any mp4 file into an mp3. Take that Apple, you can't get me to buy your limited I-Pods, I-Phones, etc.

I will also take this time to advertise concerning "Skyfire." It is thee best mobile browser allowing you to experience a full internet experience on your WINDOWS Mobile devices. With it you can download music on the go from Amazon, and watch web content for FREE, including sites such as Hulu, Youtube, etc. Apple is trying to create a half baked version of yhis function for a ten dollar a month fee when Microsoft gives it out for free. Sorry Apple you suck because you treat your customers like garbage, limiting them from having a full rich mobile computing experience. And yet people are fine about getting screwed By Apple.