Learn to build apps, program for the web, and more with Python for $39!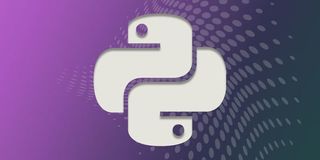 The wild world of app develop keeps getting wilder and there's almost always work in the field, whether it's for various organizations or as an independent consultant. Some apps sell to larger companies for tons of money. On the other hand, some folks just like to build apps for the fun of it. Maybe there's an app you wish existed, but it doesn't — you could build that app yourself. Or at least, you could with the right training.
Save an extra 15% when you use coupon code "BOO15" at checkout!
The Ultimate Python Programmer's Bootcamp Bundle is what you need to teach you how to start building mobile apps with Python 3. It features six courses, and though it regularly retails for $815, you can grab it for only $39 on Windows Central Digital Offers — you save 95%! You'll get 45 hours of content that you can use to learn the basics of Python 3 to not only better your skill set, but to pad your resumé out as well!
With the Ultimate Python Programmer's Bootcamp Bundle, you'll get the following online courses, to which you receive a lifetime subscription:
Solve 100 Python Exercises to Boost Your Python Skills
Python 2018 for Beginners
An Easy Introduction to Python
Cyber Security: Python and Web Applications
Django 2 & Python: The Ultimate Web Development Bootcamp
Complete Python Web Course: Build 8 Python Web Apps
You'll get the knowledge base to build awesome apps, program for the web, deal with Big Data (including data analysis programs), and more! And the best part is that you'll get it all for 95% off retail!
Windows Central Newsletter
Get the best of Windows Central in your inbox, every day!