Digital Offers: Learn web development at an Interactive Coding Bootcamp for only $29!
Learn web development skills in this robust, 12-week online course.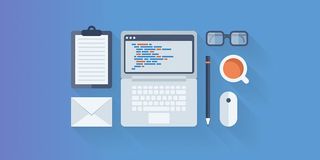 Are you looking for a career path that's in high demand? Do you wish you could have the freedom afforded by starting your own business? Maybe you browse app stores and think, "I could do that better, and I even have a great idea for an app!" The problem: you have no coding experience.
What's the best way to break into the world of coding and development? You need a focused, high-quality course that won't waste your time. You need to build a portfolio of apps as a foundation for your career, and you need help doing it.
Here's where Windows Central Offers comes in. Right now we're offering a 12-week curriculum from Coder Manual with live instruction and job-hunting assistance, as well as over 33 hours of video courses from institutions like Stanford and Harvard. The best part? This Coding Bootcamp is on sale for only $29 — that's 94% off the retail price of $499.
By the end of this course you will be well-versed in computer science; learn fundamentals, algorithms, git, and test driven development. Overall, this course has 13 parts to it that will get you set for a career in web development, including front- and back-end development tools like:
Ruby on Rails
HTML
CSS
Javascript
JQuery
Node.js
AngularJS
e-commerce
Yes, this is all included in the one-time price of $29, and yes, this is a world-class course. You will build a portfolio of real-life apps that will set you apart from others in the workforce, and the skills learned will be more than enough to get your own business running. Need help? Don't forget about live interaction with some of the best mentors web development has to offer.
Have you been meaning to get started down a new career path? Now is the time! Demand for web developers is high, and you'll be ready for a new, high-paying job by the time you're finished with the course. Grab this Interactive Coding Bootcamp now — the offer ends soon.
Windows Central Newsletter
Get the best of Windows Central in in your inbox, every day!
Windows Central Newsletter
Thank you for signing up to Windows Central. You will receive a verification email shortly.
There was a problem. Please refresh the page and try again.