Every single part of a gaming PC setup has its own vital role, but one of the most important bits to get right straight away is the monitor. With a sub-par gaming monitor, your games may not only look bad, but you could be subject to game-breaking issues such as high input lag.
It's also no longer the case that you have to spend a fortune to get a great PC gaming rig setup, and this applies to monitors as well. This gaming monitor from LG costs only $150 but delivers an incredible experience that makes it worth consideration, whatever your budget.
Bottom line: As far as budget gaming monitors go, this is one of the best you'll find under $200.
For
144 Hz
Freesync
Easy to use, intuitive controls
Lots of display inputs
1ms response time
Against
No height or rotation adjust
Not the greatest viewing angles
Chunky bezels
LG 24GL600F tech specs
Display: 23.6 in 1920 x 1080 TN
Viewing angles (H/V): 170 ° / 160 °
Brightness: 300 cd/m²
Static contrast: 1000 : 1.
Max refresh rate: 144 Hz.
Response time: 1ms
Power consumption: 30W - 40W
What you'll like about the LG 24GL600F
I have to start with the price because it's arguably the reason you'd be considering this monitor in the first place. At just $150, this is an outstanding value, and when matched with the feature set and performance it offers, it's almost a no-brainer at this price point.
That LG makes a good display is hardly a surprise. You're getting a 23.6-inch 1080p TN panel, and as far as TN panels go, it's pretty good. It's quite bright, and uniformly so, with no brighter or darker spots evident. It's also very respectable when it comes to color accuracy. Running a calibration through the Spyder 5 Pro, it reported back 95% sRGB, though the out of box calibration was certainly heavier on green tones. While it's unlikely you're getting this for colorwork like photo or video editing, it is at least enjoyable to look at.
Better still, the whole thing is very well put together with no evidence of light bleed on either of the two units I have access to. LG has a whole bunch of features on hand to tweak how the monitor looks, like game mode, but honestly, all I did was use a colorimeter to calibrate and left everything else alone. And it looks great.
Why you're going to be interested in a monitor like this is for gaming, and that's where the 24GL600F shines. Sure, it's only 1080p. That's to be expected for $150, but what makes it is a combination of the high refresh rate, low response time, and low input lag.
With a 144Hz refresh rate and 1ms response time, games are let loose to run at their absolute best. There's almost no motion blur to speak of, and playing at high frame rates is an absolute joy. And if you have an AMD GPU, as I have, Freesync ensures that high frame rate gaming is crisp and tear-free. The claimed low input lag is entirely accurate, with the boffins at Rtings managing to quantify it at 4.5ms at native 1080p resolution, which is very good indeed for a budget monitor.
What do all these numbers mean, though? For gaming, you probably won't do a lot better at this price. I've been playing several different games on the 24GL600F in recent weeks, including The Outer Worlds, Destiny 2, Call of Duty Modern Warfare, and Borderlands 3. Ultimate image quality still isn't as good as you'll find on a more expensive monitor or something with an IPS panel. Still, generally speaking, the experience is as good as the much more costly Dell S2417DG gaming monitor I've used for the past couple of years.
The goodness doesn't end with the quality of the panel, though. There are three total display inputs on the rear, and they're outward-facing so easy to access when you're reaching behind feeling out the one you want. The styling is actually quite dull for a gaming product, with a splash of red on the rear and the base about all that sets it apart from something you'd find in an office cubicle. But I like that; it's a monitor, after all, it's useless if the design distracts from what you're doing on it.
Credit to LG for making the onboard menus not awful to navigate. The power button doubles as a tiny joystick, and you simply move it in the direction you want to the menu you require. They're clear, simple to understand, and a bonus touch on an already impressive addition to your gaming PC.
What you'll dislike about the LG 24GL600F
As good as the 24GL600F is, it's not perfect, and some aspects could put you off. For one, the bezels are pretty damn chunky, which is fine if you're only using one. But if you want to build a sweet multi-monitor setup with these, you're going to have a pretty thick divide between each one.
And as it's a TN panel, even a good quality TN panel, the viewing angles aren't particularly great. If you're not looking dead straight on, colors will begin to distort, though it should also be said that 170-degrees viewing angle isn't too bad. Contrast, too, while good for this kind of monitor, is still way short of an IPS panel. The technology is what limits it here, but again, it's something to be particularly wary of if you're using multiple. I have a pair set up right now and had to spend a little while getting the angles just right.
It's also worth pointing out you'll see some ghosting effect on text when scrolling if you have the monitor set to its fastest modes. Again, it's down to the limitations of the tech. It's worth highlighting if you're going to also work from it frequently.
More annoying than all of this, though, is the stand. It's just a stand, and yes, it's a budget monitor. Still, there's absolutely no height adjustment nor the ability to rotate and use it vertically (though this would probably be bad anyway). Thankfully, there's a standard VESA mount on the rear to attach it to an arm or a better stand, but height adjustment shouldn't be a premium feature on a PC monitor. Honestly, it should be a basic requirement at this point.
Should you buy the LG 24GL600F?
If you're in the market for a good monitor for PC gaming and you're looking to keep your spending down, the LG 24GL600F is absolutely worth buying. You can pick up two of these for the price of a single 1440p gaming monitor while losing little other than sheer resolution.
Gaming is where this monitor shines. It's bright, colors look good, and absolutely scorching fast. It'll also be great for a console, too, thanks to that low input lag, and the combination of high refresh rate and a low response time leaves even fast-moving shooters looking razer sharp.
PC gaming can be expensive, but it doesn't have to be, while still getting a first-class experience. That's ultimately where the LG 24GL600F comes in. High-end gaming performance without the high-end asking price.
Low price high quality
A lot of gaming monitor for a small outlay

With 144Hz, freesync, low input lag, and response time, this is a genuinely brilliant budget PC gaming monitor.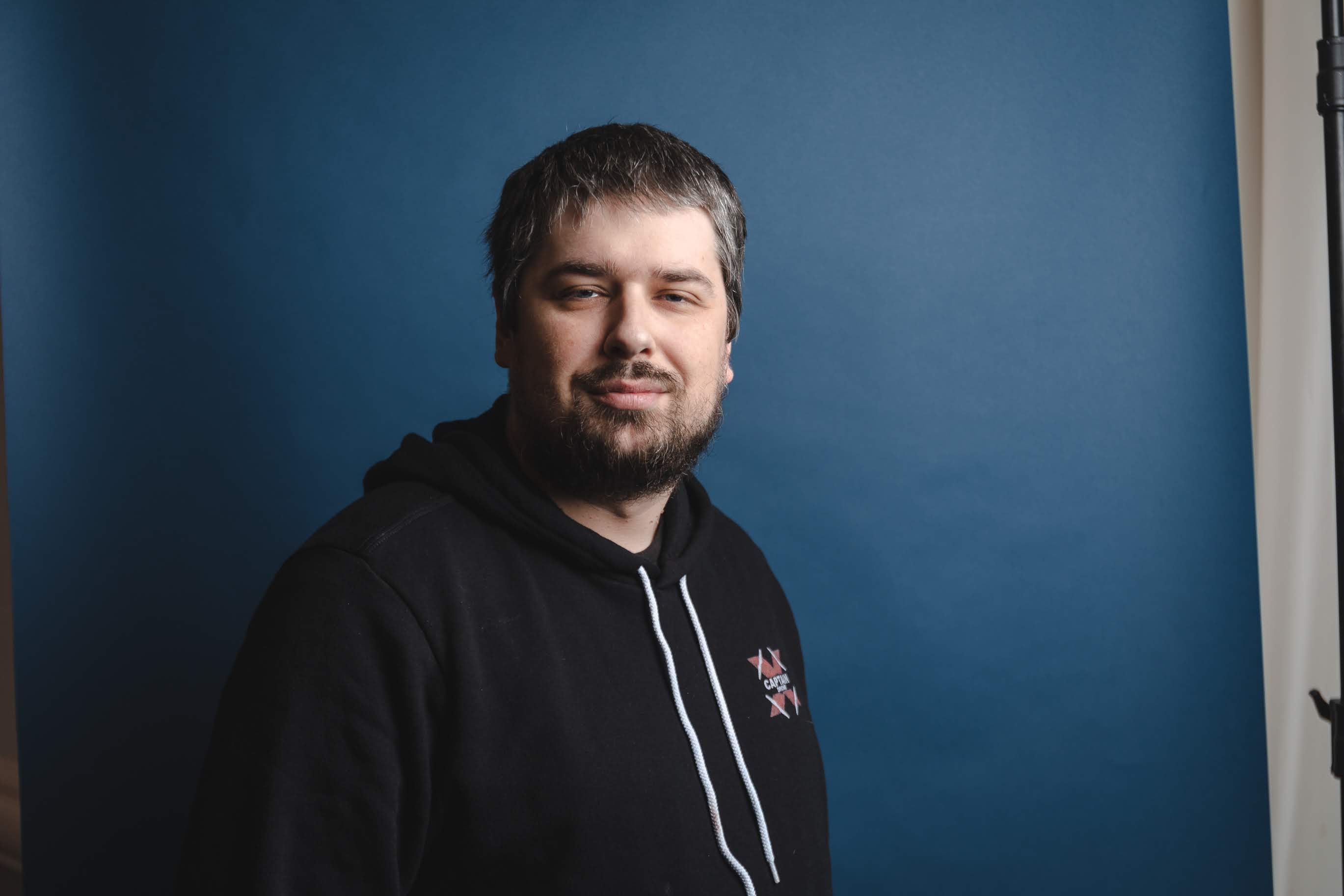 Managing Editor - Tech, Reviews
Richard Devine is a Managing Editor at Windows Central with over a decade of experience. A former Project Manager and long-term tech addict, he joined Mobile Nations in 2011 and has been found on Android Central and iMore as well as Windows Central. Currently, you'll find him steering the site's coverage of all manner of PC hardware and reviews. Find him on Mastodon at mstdn.social/@richdevine