Mango to be released next week?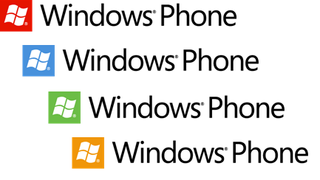 We've previously covered the release date for Mango, and this is pretty much confirming with what we've already published (opens in new tab) (September 15th). On the Windows Phone Developer Podcast (episode 33), Ryan and Travis Lowdermilk explain that they've heard from a number of sources that the upcoming major update will be arriving next week.
While this is still up in the air, it's starting to piece together like a jigsaw. I'm sure most of us are more interested in how efficiently the roll out will prove to be. Listen to the podcast (if you haven't already) below and keep an eye out for the 34:20 marker where the Mango goodness is discussed.
Source: Windows Phone Dev Podcast, thanks Sander for the tip!
Rich Edmonds is Senior Editor of PC hardware at Windows Central, covering everything related to PC components and NAS. He's been involved in technology for more than a decade and knows a thing or two about the magic inside a PC chassis. You can follow him over on Twitter at @RichEdmonds.
I hope so, it'd be great, and also it would happen at MS's BUILD event, so the timing would be cool.

Isn't Sunday the first day of the week?

I'm British. To us Monday is the start of the week.

Until it's available for every owner of an existing phone, I won't considered Mango released. The fact that it may or may not be available the 15th on new devices means nothing.

some people just can't understand that the reason behind the whole NoDo incident was the fault of SAMSUNG!!!

Samsung wasn't the only delay. The rollout, not including Samsung, still took over two months.

You mean this week right? SWEET!!

I hope so man, I love my phone but I can't survive in Nodo for so long.

It makes the most sense to annouce the release details at a major event and conveniently enough they have BUILD so I would say I'm fairly confident this will happen. My guess is they'll start rolling out to unbranded devices and give a timeframe for carrier launches. After what happened with Nodo I'm sure they've made changes to the process and if they were able to hopefully get the carriers on board with it, I would think it wouldn't be more than a few weeks for most if not all of them to release it. Obviously, it's all a matter of whether or not the carriers are were willing to put in the effort. I'm not brimming with confidence, but Microsoft has ways of getting things done.

Would be nice if it was rolled out this week. Manufacturers and cell phone providers have had the RTM build for over a month and a half now. If they still need more time for their "carrier testing" nonsense, I'm going to severely disappointed.

Would be great to have it so soon. It will be worth it

Well since the HTC finalt RTM ROMs leaked recently, that means HTC will be releasing probably on the actual release date or at least be one of the first carrier to do so, right?

HTC isn't a carrier. It will depend on whether the carriers (AT&T, O2 etc) have finished testing their HTC phones with the Mango update but has little do with whether HTC have released their RTM Roms.

Wrong. Because HTC has completed their ROM updates, Microsoft can approve of HTC releasing them to unbranded HTC devices. That has little to do with the carriers.

I'M SO EXCITED! this week is going to go bye slow for me.

So I'm guessing that those of us on AT&T should get it late next month so they can do all their testing? That's what happened with NoDo, right?

Please... PLEASE! Be this week, Mango is going to make WP7 crazy awesome, loved the dev previews.

I'm unbranded and more than ready to get updated. Come on MS!

There are already confirmations by two providers (Swisscom and German O2) that Mango won't come before October. See pocketpc.ch for more info

don't nobody understand that

If you go to the website using Chrome, it gives you the option to translate it to English. It is still a little broken, since it is being translated by a computer, but it gets the point across. :)

I don't use Google products. and still of course Google is going to manipulate such a translation.

Regardless if my phone gets the update on the 15th or not, lets get this rolling! :) Sooner it starts the sooner my phone gets the update. Hungry for mangos..
Windows Central Newsletter
Thank you for signing up to Windows Central. You will receive a verification email shortly.
There was a problem. Please refresh the page and try again.