March Update begins rolling out for the Xbox One, massive number of improvements inbound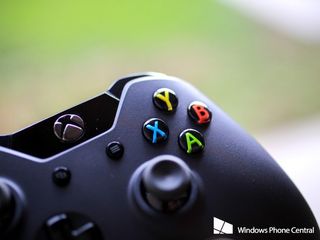 We're still a week away from Titanfall and the ability to stream to Twitch from the Xbox One, but today is the day that Microsoft is beginning to roll out the March system update. As you'll recall, this update is notable for improving the matchmaking system, party chat and friends feature. Full changelog after the break.
Microsoft invited select gamers to take part in a closed beta of the March update earlier last month. The March update is the first major update to the console. There was a smaller update in February that introduced a few small changes like UI adjustments, improved Blu-ray quality and more. The March update is bigger and will make a noticeable improvement to the Xbox One.
The update is beginning to roll out right now to Xbox One's around the world. Your Xbox One will automatically download and install the update if it's in the "Instant On" setting. This is the mode where your Xbox One isn't fully off, instead the console is in a low power state so you can quickly turn the console on or apply updates in the background.
The update will take place in off-peak hours in your local time zone. That means the overall rollout of the Xbox One will take place over the next day or two.
The March update for the Xbox One is big. Here's all that's changing:
Improved Multiplayer & Party chat
Cross title party chat
Party chat on by default
Easier multiplayer invites
Easier multiplayer joining
Ability to see what the people in your party are doing
Improved Friends List + Profile
Improved friends list utility & speed of access
Ability to see people you recently played games with
See when friends are broadcasting, including live broadcast thumbnails in activity feed
Get to a friend's profile faster using type-ahead suggestions
Contextual app menu actions on friends list and activity feed items
Enabled more multiplayer (join and invite) actions on user profiles
54 new contest-winning gamerpics
Twitch TV live streaming support
Broadcast gameplay on Twitch.TV through Xbox LIVE (When the updated Twitch app ships next week.)
Voice support for starting and ending broadcast
Bringing out social in home
See favorite friends currently online
See friends broadcasting gameplay
Miscellaneous shell improvements
Improved notification center experiences including "quiet mode"
View Game Clips while in snap mode
Protect user settings with passkey
Browser improvements
Control Bing and Google maps with gesture and controller
Quick search when highlighting a term on a page
When searching from Bing search on the console, direct link to Internet Explorer in order to see additional web results.
New Devices – Driver and Firmware updates
Firmware update to the Xbox One controller to support the Xbox One stereo headset adapter
Support for 1st and 3rd party headsets
Driver updates for the Xbox One Media Remote
SmartGlass Improvements
Push notification to your device for Xbox Live messages
Quickly see what a friend is doing including presence and recent
Enhanced viewing of personal and a friend's game progress and clips
Ability to close snap from SmartGlass
Live TV
50Hz fix – users can set the Live TV app to display at 50Hz for full or fill modes
Volume up/down adjustments – user can tailor the number of volume increments when using "volume up" or "volume down" commands
IR blasting of power & volume to TVs/AVRs in all regions
AVR setup maps to include model number for most sound bars or AVRs when setting up TV
Improved Audio output support
SPDIF (optical out) now supports 5.1 Dolby Digital – enabling devices such as sound bars with only Optical In to be able to receive 5.1 Dolby Digital from console over optical
HDMI output now supports stereo uncompressed, 5.1 uncompressed, 7.1 uncompressed or 5.1 Dolby Digital live or 5.1 DTS
Massive update right? We're most looking forward to the Twitch TV live streaming support. Of course the March update only readies your Xbox One for that feature. You won't actually be able to live stream until next week when the Twitch app is updated and Titanfall launches – mark your calendar for March 11.
The various other changes are very welcomed and we can't wait to experience the improved multiplayer and party chat features.
What are you most looking forward to? Don't forget to add us on Xbox Live for some Titanfall action next week!
Source: Major Nelson
Get the Windows Central Newsletter
All the latest news, reviews, and guides for Windows and Xbox diehards.