March Update begins rolling out for the Xbox One, massive number of improvements inbound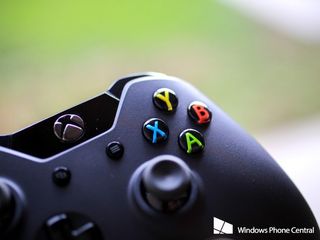 We're still a week away from Titanfall and the ability to stream to Twitch from the Xbox One, but today is the day that Microsoft is beginning to roll out the March system update. As you'll recall, this update is notable for improving the matchmaking system, party chat and friends feature. Full changelog after the break.
Microsoft invited select gamers to take part in a closed beta of the March update earlier last month. The March update is the first major update to the console. There was a smaller update in February that introduced a few small changes like UI adjustments, improved Blu-ray quality and more. The March update is bigger and will make a noticeable improvement to the Xbox One.
The update is beginning to roll out right now to Xbox One's around the world. Your Xbox One will automatically download and install the update if it's in the "Instant On" setting. This is the mode where your Xbox One isn't fully off, instead the console is in a low power state so you can quickly turn the console on or apply updates in the background.
The update will take place in off-peak hours in your local time zone. That means the overall rollout of the Xbox One will take place over the next day or two.
The March update for the Xbox One is big. Here's all that's changing:
Improved Multiplayer & Party chat
Cross title party chat
Party chat on by default
Easier multiplayer invites
Easier multiplayer joining
Ability to see what the people in your party are doing
Improved Friends List + Profile
Improved friends list utility & speed of access
Ability to see people you recently played games with
See when friends are broadcasting, including live broadcast thumbnails in activity feed
Get to a friend's profile faster using type-ahead suggestions
Contextual app menu actions on friends list and activity feed items
Enabled more multiplayer (join and invite) actions on user profiles
54 new contest-winning gamerpics
Twitch TV live streaming support
Broadcast gameplay on Twitch.TV through Xbox LIVE (When the updated Twitch app ships next week.)
Voice support for starting and ending broadcast
Bringing out social in home
See favorite friends currently online
See friends broadcasting gameplay
Miscellaneous shell improvements
Improved notification center experiences including "quiet mode"
View Game Clips while in snap mode
Protect user settings with passkey
Browser improvements
Control Bing and Google maps with gesture and controller
Quick search when highlighting a term on a page
When searching from Bing search on the console, direct link to Internet Explorer in order to see additional web results.
New Devices – Driver and Firmware updates
Firmware update to the Xbox One controller to support the Xbox One stereo headset adapter
Support for 1st and 3rd party headsets
Driver updates for the Xbox One Media Remote
SmartGlass Improvements
Push notification to your device for Xbox Live messages
Quickly see what a friend is doing including presence and recent
Enhanced viewing of personal and a friend's game progress and clips
Ability to close snap from SmartGlass
Live TV
50Hz fix – users can set the Live TV app to display at 50Hz for full or fill modes
Volume up/down adjustments – user can tailor the number of volume increments when using "volume up" or "volume down" commands
IR blasting of power & volume to TVs/AVRs in all regions
AVR setup maps to include model number for most sound bars or AVRs when setting up TV
Improved Audio output support
SPDIF (optical out) now supports 5.1 Dolby Digital – enabling devices such as sound bars with only Optical In to be able to receive 5.1 Dolby Digital from console over optical
HDMI output now supports stereo uncompressed, 5.1 uncompressed, 7.1 uncompressed or 5.1 Dolby Digital live or 5.1 DTS
Massive update right? We're most looking forward to the Twitch TV live streaming support. Of course the March update only readies your Xbox One for that feature. You won't actually be able to live stream until next week when the Twitch app is updated and Titanfall launches – mark your calendar for March 11.
The various other changes are very welcomed and we can't wait to experience the improved multiplayer and party chat features.
What are you most looking forward to? Don't forget to add us on Xbox Live for some Titanfall action next week!
Source: Major Nelson
Windows Central Newsletter
Get the best of Windows Central in in your inbox, every day!
Got in the preview for the Dolby sound for my headset. Friend list is much easier to navigate plus I like how it now separates who is online and who isn't instead of just throwing them all in one pile and forcing you to figure it out. Very nice update.

Uncompressed audio is welcome =D

Just got home from work to find my X1 downloading the update.

Looking forward to the HDMI DD 5.1. Also pre ordering the media remote and stereo headset adapter.

I still have some trouble with the sunken, round part of the remote. But it is great to have. I suspect more use is needed to get the hang of it. Don't be surprised if there is a learning curve for that part. And this after (perfectly) figuring out the D-pad on the controller for xbone. No one's perfect I guess.

I'm with you there. Turns out my sound system is pretty basic 5.1 (I knew it but it's not a high priority purchase to replace it) and this should effectively finally allow me to have 5.1 surround on the Xbox One :)

The improvements to the friends list is by far the best feature of this update, much easier to scope out whose doing what online without trawling through multiple screens and option dropdowns.

Been testing over the last week, great improvements, nice they are continuing to listen.

Exciting news. But what if you play during off peak times? Will I be kicked out of games or Netflix to download and update? Inquiring minds want to know.

Hi, it will ask to install it when you go back home. I was playing bf4 last night, and when i said "go home it asked me to install the update.
May have been pure coincidence mind you! :P

I'm looking forward to the console not black screening on me. :/
Did that get fixed?

Probably not. The repro is next to impossible, believe it or not. I know next to nothing, but that said, in beta, I've yet to experience it exactly. Frustrating for sure. But it's still early.

I used to get it while going home from playing Forza about 75% of the time, but it hasn't happened since the update preview...so take that for what it's worth.

So is 5.1 Dolby Digital Live better than 5.1 & 7.1 Uncompressed?

No, uncompressed is the best. Live is just a rename of the old DD standard.

I've spent quite a lot on the speakers, so I'd rather use them. I've had headsets in the past but 5.1 speakers on loud is more enjoyable imo.

Still can't play my own music and video from an external drive? Wow. Posted via the WPC App for Android!

If you have a windows device have you tried play to? It's not quite the same but it's brilliant, especially as you can play videos in internet explorer straight to the xbox as well as those from the Win 8 video app

Wpcentral update Jay? When its coming? Im facing some graphic issue while scrolling the posts. And I request u if u can add emotions and like on WP central for WP.

I'm taking a break at the moment and evaluating what the next priorities will be

Wtf does this have to do with this article Posted via the WPC App for Android!

Only if you have the app snapped which is completely stupid.

What? Really not sure what you're replying to there? I have my tablet device on my lap in the living room, if I'm on a website on that tablet and want to watch a video from that website on the TV, all I have to do is swipe in the charms bar, tap "Devices" then "play" and then my Xbox One. It launches the video player in full screen and plays the video.

Ok I got it, wasn't able to do it in desktop mode. Thanks for bringing this to my attention, I have wanted this feature for quite some time!!

No problem, it works from most Metro apps but unfortunately not from desktop. Very powerful, some apps can even use it to project images up to your Xbox

It definitely works better from Metro apps, but I believe it's possible to do "Play To" for video files from File Explorer in Desktop mode too, a la Windows 7.

I didn't think of that! Very cool thanks

Great updates, makes the Xbox one to a real Xbox one ! Love it

Any news about the Xbox One availability in Belgium, Denmark, Finland, Netherlands, Norway, Russia, Sweden, Switzerland???

Seriously, right? What is taking them so long to expand into other markets? PS4 is like in 3 times as many markets. They had the same problem with the original launch of the Surface RT. Limited distribution really disadvantaged it.

It's coming in September. It's official now.

No word on a fix for the so-called 'back screen of death'?

calling it the "screen of death" is a tad extreme. It's just a small bug. You Power Cycle the console, it's fixed. Sure, it's a nuisance but it's not like your Xbox is bricked or anything. anyway, my assumption is that this update would fix that problem. No?

I stopped console gaming years ago. Prefer Pc or Tablet.

I stopped PC gaming years ago. Too many chaters/hackers in online games. Prefer consoles.

Stopped limiting myself years ago. Prefer both.

Agreed. Why people polarize and hate I don't understand. I play DOTA2 and Guild Wars 2 on PC. I play cheap downloadable games on Xbox 360. I control my TV and play music with the Xbox One (and I love it !!!)

I stopped gaming on both. Can't afford them.

Now if they added the MKV support, the Xbox One will be complete in my eyes....

Wish there was a "Check for Updates" feature that would be part of the update.

Couldn't agree more, I don't use the instant on feature, so I imagine my update will take a few days.

Not turned my xbox on since begin of December. Does it still require gold to watch Netflix? Does it allow usb sticks to browse for movie files? I belive you can use a share now but can u play mkv files?

I'm not usually the guy to think this but are you trolling??

Nope. I bought it for media server which its not really any good at. Miss sold really. Just wondering when updates for that side are coming out if ever. Not really interested in games for it.

Wow I'm surprised you bought an Xbox One to use as a media server... None of the capabilities you'd want were ever advertised for that. It was always going to be app-centric. If you were sold it in a store I'd say you should go and get your money back from whatever crazy salesman told you it would be suitable for your needs

To be honest, as a media server it is eons behind even the 360. Easily the most disappointing omission in my book. I realise what they want you to do, but they have not helped the consumer with that.

Can you have the TV to be full screen automatically when turning on or resuming from sleep?

I'd like to know this as well. this is a biggie for me and THE reason why cable box is not going trough XBOX now. Also, I'm wondering if they finally allow HDMI TV pass throu if the device is in sleep mode.

What is the purpose of using the HDMI TV pass through if you don't want to use the Xbox One interface and features?

I want the default to be TV. With option to say "xbox my stuff" when I want. Not the nuisance of saying "xbox tv" every damn time I turn on the tv. The way it is every time I want to watch TV i say "xbox on" than wait than "xbox tv" (or something like that forgot now). This is kinda anoying to be honest... especally when kids make so much noise in the living room that yelling at kinetic just doesn't help and you're forced to a) Look for controller b) Turn on controller and wait for sync c) Navigate to tv and click The way it is now it's FAR simplier to user XBOX One "old style": Just switch the input when you want to play XBOX (but than what's the point of HDMI pass trough?)

I'd like a update for us cord cutters to take advantage of the TV features. I have an antenna

Cord cutters can watch antenna TV on Xbox One! It's one of my favorite things about my Xbox One. I don't have cable or satellite so it's always free, over-the-air TV for me, but, of course, that lacks cool features like a channel/program guide. The Xbox One fixes that by letting you use the OneGuide and voice commands with antenna TV! Check out this post for details: http://forums.wpcentral.com/xbox-one/241339-4.htm#post2255343

Getting the update now in Indiana

Gamertag: ripthuggery for anybody who want play Titan Fall, Plant vs Zombies

Yes, When is Mirracast coming?

Yeah! When is Dave Mirracast coming?

I noticed that in Power & Startup settings, the feature "Resume games quickly" no longer states that its in beta.

It works good too. Love that feature.

Can you tell me more about this feature. I'm not aware of it but it sounds nice.

If I'm not mistaken, its the ability to put games in a 'tombstoned' state and when you go back to the game it'll be right at that position again. And by 'putting them in a...' I mean you just go to another activity on the XBOX One...

Okay, so this must be a feature on by default because I've been doing that since launch. But apparently it was in beta. Interesting. Either way, it's an awesome feature. They need to initiate some type of auto-save, though, if you switch between games (beause it can't seem to keep two games in a tombstoned state at one time.

Basically, if you are on a game, say Battlefield 4.. Your at the end of a really troublesome mission and for whatever reason you need to turn the Xbox off, as in have the game on but power the Xbox completely off. Upon turning the Xbox back on you'll be right where you left. It's like hibernation for your Xbox :)

That is awesome. Man, the Xbox One is good.

It's my hope that they'll now focus on some performance improvements , especially UI lag, etc. It's annoying for a new console to not hit 60 fps in the UI.

Finally bringing the Xbox one to the 360 's near perfect friends, chat, situation! It seems very odd why they a) had chat off by default b) made it nearly impossible to accept game invites c) launched the console with the worst party system ever! I wonder if it this and the extra 100$ that's killing the Xbox one sales vs ps4

No mention of the BLACK SCREEN OF DEATH? Hopefully it is fixed. Its getting kind of old resetting the console every day.

Prior to this March update I ran into the black-screen-requiring-reset 3 times in perhaps 10 opportunities. I haven't run into it once since I got the preview version of the March update. Based on my experience with the preview, I'd say it's been fixed.

Thanks for the info. I'm sure it will be better. I don't mind it too much, but when it happens to my wife, she throws the controller across the room.

Finally I can try the TV feature! Never bothered trying considering all the things I had read regarding the pass thru in the UK (and EU) with the 50hz issue. Might try it later tonight after work. :)

I never had any problems with th TV passthrough before the update even of Finland was supposed to have the same 50hz issues :D But after update the tv signal quality seems higher

That's cool. Xbox One gets more updates, faster than WP8.

Only cuz its sold by them exclusively, imagine them selling the Xbox through a mobile operator, be just like wp8

Can someone explain me how to activate the quiet mode for the notifications ???

Hoping they fixed the fps so titanfall could be 1080

No. That update is for the SDK that developers use. Which - i think - has been given to them already. It (I think) won't affect games out now, but will improve games that are coming down the pipeline...

Huh. I'm not sure what that list of improvements, while considerable and I'm sure welcome by many, are classified as "massive amount", but I think that's a bit of a stretch. As for me, this update was "meh". As I went down the list nothing was of value to me until I got down to the Misc Shell Improvements. From that point on, most of those will be valuable. I don't play any games on our Xbox One (PC gaming is many orders of magnitude better), so all that stuff is wasted on me. I think the next update I really care about is when Cortana comes on board. It's good, though, that Microsoft is pushing various updates with Xbox as hard as they are with the other two forks of the ecosystem.

While we're being all self-involved over here...

The volume step improvement is much appreciated... I haven't found the setting yet though. It must be discoverable when setting up a new receiver/TV?

Its in settings, tv and oneguide, audio and troubleshooting. Or troubleshooting and then audio, cant recall

Hmm, it hadn't occured to me that I might need to troubleshoot. User experience people always used to make fun of "Advanced" tabs in user interfaces... is "Troubleshooting" the new "Advanced?" Thanks!

It was a pain of butt to find. Settings, tv/oneguide, troubleshooting, audio.

I'll be adding ppl to my friends for some TitanFall, and probably Ryse/NFS. GamerTag: BattleHammer

Does the update make it smaller?

"View Game Clips while in snap mode" <-- this is awesome. Means you can watch walkthroughs while you play a game. "Xbox One stereo headset adapter" <-- what is this? Does this mean I can push all audio output to a headset? "Volume up/down adjustments" <-- where to do this? Also, I'm hoping in a later update they make it possible to choose between the volume of the main app and the snapped app (right now it plays both and it's distracting). I'd like to be able to snap TV, listen to TV audio, and play a game at the same time. Or vice-versa.

XBOX One Stereo headset adapter is the new product that they just shipped and is available in stores now. I believe you can get game and chat audio with it as long as you use a 3.5 inch jack on your headset. In the TV/OneGuide section under troubleshooting-->Audio. You can set it to different intervals now (default is 3).

BTW - y'all can yell 'XBOX, broadcast' now and it'll just take you to the Twitch app. The twitch app will be updated on Tuesday to allow streaming. In the settings menu (I can't remember off hand now - I'm at work) there is an option to update your controller as well. You'll need a micro-usb cable to do it. If you got the play & charge kit - you're golden. Otherwise just use the cable that charges your Windows Phones ;)

Very cool info, when I get home tonight I'll hook em up and see what happens

What do you mean by "update your controller"? What is being updated? And why would you have to plug it into the console to do the update? Wouldn't the Xbox OS handle it as it is the thing that interprets the controller input commands?

My Xone is downloading the update right now!!

Ms advertised it as a media center hub with windows 8 interface. I knew tv side we were going to get (uk) later but its a bit of a usless tin. To b honest its worst purchase i can think ive ever done. Me being a true Ms fan since windows 95. seriously made me revalue my allegiance and jump ship. Just hope next update is not game based but interface and usability based. [im a pc gamer]

I've been waiting forever for a decent replacement to BF 2142. Hopefully this will be it.

It probably isnt as the vehicles are limited to Titans. I frigging love TF, but I dont think its strenght would be in replacing a BF game.

funny that "titans" are an integral part of each game :D, though obviously the word is applied very differently. titan mode was so awesome!

I just want to plug my mp3 player in. Is that coming?

What's the OS version number of the update? Or how can we easily tell if we got it or not (once it's actively being pushed out)

Still no update here in Texas.
Windows Central Newsletter
Thank you for signing up to Windows Central. You will receive a verification email shortly.
There was a problem. Please refresh the page and try again.