Microsoft has a Modern UI Skype bug workaround for Windows 10 preview 9860 users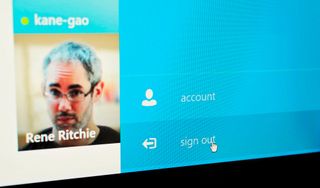 If you have downloaded and installed the new 9860 build of the Windows 10 Technical Preview and then found that the Modern UI version of Skype would not load, the folks at Microsoft have posted a workaround that might get things back up to speed.
The workaround was posted on Microsoft's community forums. Microsoft states in its forum post, "This is an issue with the Webcam Privacy settings in Build 9860. To work around the issue you will need to give Skype permission to use your webcam through 'PC settings'." Here's how to fix it:
Close the Skype App
Launch "PC settings"
Select "Privacy"
Select "Webcam"
Locate Skype in the app list and move the slider to the "On" position
If you have had issues with the Modern version of Skype since the new Windows 10 preview was installed, did this workaround fix the issue?
Source: Microsoft Community (opens in new tab) via Gabriel Aul on Twitter
Windows Central Newsletter
Get the best of Windows Central in your inbox, every day!
I use desktop Skype buddy. It's been performing better lately.

I love the modern version over the desktop version. I will keep this fix in mind if I upgrade to Windows 10

Might I ask, "Why?" If you are stuck with a tablet without a mouse, I could see it. But for any other use case, no way!

specially when the metro Skype doesn't notify for group messages, for me this renders it useless.

because he does and not everyone thinks like you? and what has mouse have to do with this? too hard to click on a skype store app buttons and chat with it? wow...

Lol thanks Emi :) I actually prefer the overall look of modern vs the desktop and it does what I need it to do on my surface

I noticed it had to do with the Allow/deny dialogue, tabbing out of the "frozen" skype and back in should show it as well and then it'll launch as normal from then on. I didn't realise it was a widespread problem though.

Doing this fix will prevent it from happening every single time :)

The way I explained it wasn't very good - this fix works because it basically bypasses the question when Skype starts for the first time. The method I used simply allowed the message to show to change the same setting. Both methods are permanent fixes.

Last time WPCentral reported that WP Store is unavailable for a while for no reasons. But after reapearing, it's more Speedy and more responsive.

I've used it even today and no problems at all... EDIT: the only modern app which is giving me problems is twitter, it doesn't resize correctly and behaves as if I've pressed the right mousse button all the time... Only workaround I've found is to use Tweetium instead, which runs fine

I tried Tweetium, but sadly it constantly runs into twitter api limit or something like that.

I already posted in the forum at the source link, but I can verify that this does resolve the issue. Just a side note (again, cross-posted at source): I had to set the slider, fully close the PC Settings app, then make sure that Skype wasn't running in the background. After this, though, the Skype app launches normally and everything seems to be working properly.

Seems illogical I use the desktop app only

Yep fixed. Skype runs once you set permission to let Skype use the camera.

Speaking of windows 10 9680, it just keep asking me to restart after clicking the install now.

9860 busted my perfectly working Windows 10. Fonts are broken, PDFs come out blank and printing doesn't work properly.

You need to install all updates to fix that.

My PC Settings or Windows apps don't work :(

Well, you better do the same with 'microphone', so switch it ON. ;-)

'Modern' Windows UI Skype is absolute crap. The desktop version is still much better.

I am facing the same issue but. Skype app is not listed under webcam privacy settings. I am using Windows 10 x64 Pro. Can someone please help me.