Microsoft Indonesia's leader may have confirmed Windows 9 will be free for Windows 8 users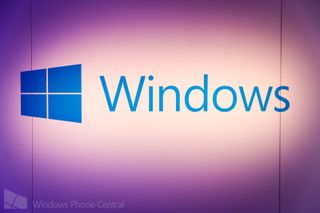 A new report claims that the President of Microsoft Indonesia, Andreas Diantoro, confirmed in a presentation this week that the launch of the next version of Windows could be free for people who have already installed Windows 8 on their PCs.
According to the (translated) article on the Indonesia website Detik, Diantoro stated, "when the OS (Windows 9) was launched later, users who have been using Windows 8 just need to do the update via his device. It will be installed automatically." A few months ago, ZDNet reported that Microsoft was thinking about making the next version of Windows free for Windows 7, 8 and 8.1 owners.
Even if this report turns out to be accurate, we don't expect Microsoft to confirm pricing for the next version of Windows (which may be called "Windows 9", "Windows TH" or just plain "Windows") when it holds its press event on September 30th in San Francisco. That will likely happen a few months before the final version is released, which is expected to happen sometime in the spring of 2015. Be sure to check out our new feature where we go over what we think might be included in the next big Windows release.
Do you think it's a good idea for the next version of Windows to be released for free and should it expand to Windows 7 users?
Source: Detik
Get the Windows Central Newsletter
All the latest news, reviews, and guides for Windows and Xbox diehards.