Microsoft Indonesia's leader may have confirmed Windows 9 will be free for Windows 8 users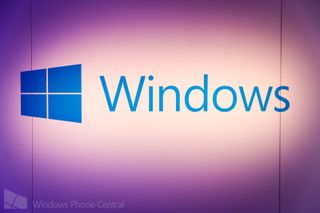 A new report claims that the President of Microsoft Indonesia, Andreas Diantoro, confirmed in a presentation this week that the launch of the next version of Windows could be free for people who have already installed Windows 8 on their PCs.
According to the (translated) article on the Indonesia website Detik, Diantoro stated, "when the OS (Windows 9) was launched later, users who have been using Windows 8 just need to do the update via his device. It will be installed automatically." A few months ago, ZDNet reported that Microsoft was thinking about making the next version of Windows free for Windows 7, 8 and 8.1 owners.
Even if this report turns out to be accurate, we don't expect Microsoft to confirm pricing for the next version of Windows (which may be called "Windows 9", "Windows TH" or just plain "Windows") when it holds its press event on September 30th in San Francisco. That will likely happen a few months before the final version is released, which is expected to happen sometime in the spring of 2015. Be sure to check out our new feature where we go over what we think might be included in the next big Windows release.
Do you think it's a good idea for the next version of Windows to be released for free and should it expand to Windows 7 users?
Source: Detik
Microsoft let us PC user's down with Windows 8. Nice to see we may be able to get Windows 9 for free. It will definitely restore my faith in MS.

Because MS now develop universal OS for all device. They get much money from store now

Well, it makes ask the sense in the world coinciding how peoples' minds are wrapped around getting free updates for their modern OSs

Well, I'm one PC user absolutely happy with Windows 8. I have moved completely from Windows 7 to Windows 8. But I'm ready for Windows 9 - I hope I don't get disappointed by it.

I've preferred Windows 8/8.1 over Windows 7 since I started using Windows 8 beta as my primary OS when the beta was released. I'm looking forward to Windows 9 and I don't think it will disappoint. Would be nice if we can upgrade for free and it be very easy to do so from beta cause I have a surface pro 3 and I don't wanna have to roll back to 8.1 some how before being free upgrade eligible.

Can you elaborate what was so letting down in it. Only let down I feel was the people were not ready touch friendly displays. If you see a 2 year old navigate on ios, android or windows you will know that how intuitive they are. My toddler operates Win8 like anyone and fails miserably on Win7.

"Microsoft let us PC user's down with Windows 8. Nice to see we may be able to get Windows 9 for free. It will definitely restore my faith in MS." You actually use WIN8? And no, you do not speak for 'us PC users'! Certainly not for me and plenty of people I know who are very happy with WIN8 and how it's vastly better then 7. I've been on WIN8 since the release preview and never looked back really. While I would expect WIN9 to be a free upgrade from 8, but will be happy to pay a small upgrade fee I certainly do ot expect it to be free overall. I think it will come free as a store upgrade but pre WIN8 users will have to pay for the upgrade.

My bad, Windows 8 is the best selling OS since WinXP. Living in 'Fantasy Land', are we? Microsoft has even admitted they didn't do it right. And if by some chance they decide to let Win8 users have it for free, I've proved my point.

Yeah I feel totally let down with my more efficient, stable, and all around better OS. I'm curious how much time you have spent actually using Windows 8/8.1.

More the people on a particular OS will boost app development for that particular OS... Which is desperately needed by MS...

Windows update is now ready

I am gonna grab it on the day of its release of this thing is going to be true

Server load might slow you down :3 just saying

I'm grabbing it day 1, whether it's free or costs money. It's worth it either way!

Yes. Also for win 7 users. That would make a lot of people switch. For sure.

So I could by myself Windows 7 which is cheaper than Windows 8, and get Windows 9 for free. Cool!

If you're not using 7 or 8, what are you using?

That was just conclusion, I'm on 8.1.1 :)

I had forgotten all about that one. It was so short lived a la Vista.

Nah. Should be $40 for win 7'ers, like win 8 was.

Smart, move. This is all to increase the use of store app users. This had been an obvious move for me since win 8...

Agreed @mildmanneredjanitor , win 7 users should pay. Not fighting old users, but with the hatred win 8 got it only seems logical and marketing wise better. Besides Win 7 still has some years of support left so it should be a choice of win 7 users should upgrade, not a free for all after cursing the innovation win 8 brought to the table.

Yeah, but Microsoft wants people to update. Making it cost money to update will not make people want to update. Especially those who already have mistrust with Microsoft because of a Windows 8 disposition. I think free would give them a larger Windows 9 market share, which is what they want.

True point @SamuelOgden. I still think though that free is a bit of a stretch of an incentive. The $40 seems fair, but if not MS can go lower, not that they need the money... My point is, it wasn't free before, and the new innovation should come at a cost. Win 8 adopters (I used it from the consumer preview) blasted MS for stuff that shouldn't have changed but users or nevertheless. most win 7 users, and those die hard win XP users, might need an incentive to come on board but the changes that have been made since win 8.1 and those we expect for 9/TH and the merging with MS mobile should be incentive enough. Anywho, in the end, nothing is cheaper than free so WTH,™ :-)

Definitely. The Windows 8 users obviously are the ones willing to embrace the future, and are already willing to upgrade. Windows 7 users are the ones who need a little more incentive to upgrade.

If it is free for W7 users, it might as well make it free for ALL previous versions. It it is not free, pricing should be reasonable, like $39.99. MS should show some appreciations to those earlier W8 adopters who venture into it regardless.

I'd pay if I had to I love Windows 8 with all its charms :)

Haha, Charms, I see what you did there. xD

I might have to leave work early and take the bus or metro home to download this ;)

Just remote onto your PC :P

Did you hear something just whoosh by over your head?

Finally I can convince my friends to ditch Windows XP and my school to upgrade to Windows 9.

You got friends on XP? Yes, please show them the light. LOL

If only it was that simple. I don't think it is the money holding everyone back from upgrading from XP. People just don't like change, most people love w7, it wasn't panned like w8, yet people still don't want to leave xp. I think the move to make Windows free to upgrade from 7 or 8 makes some sense, and buying a fresh copy should be cheap as well. Move people to the new OS, make developers unable to resist building apps and get right of the blight on technology that is Android.

Hear, hear. /system/app must die, but for the essential phone apps.

At least XP was stable. Vista failed, 7 was good and 8 was let down, so with that in mind 9 should be like the success of XP and 7 ;)

Microsoft should make it free to Windows 8/8.1 users and make others pay... This should at least reward people who understood what Windows 8 is...

And then everyone will continue squatting on Windows 7. No, it needs to be free for Windows 7 also, it's critical Microsoft gets this one right. People are really skeptical of them now. The only good way to truly incentive people to upgrade is to make it free, at least for a time.

Then let them squat... People who refuse to adapt doesn't deserve any incentives... People who understood what Windows 8 is are still skeptical of people who didn't...

I don't think Microsoft will agree with that. They need people to jump into Windows 8 realm (hence, using Store apps at some point). More users will attract more developers. It will benefit you either way. Unless you already satisfied with this half-assed support by devs around the world and always feel left behind by other platform (yes, I'm talking to you, Google).

I've got many clients who are on Windows XP still: for them, there's nothing wrong with XP in terms of daily use and no reason to change. When MS comes out with another version of Windows, in their eyes MS is simply extorting them for the sake of money. I'm really wishing MS would come out with a free version of Windows 9 that includes the migration code from Vista to get these people off of XP. It would be even better if this special version would have the XP interface with NO changes at all; just backend architectural updating and an apology that the XP interface is good enough. It will NEVER happen, but I can wish.

That is just an assinine way of thinking. Those are the people who want something for nothing.
By that account. Windows 3.1 should have been good enough, or Win95.
And why should they have upgraded back then? No, XP is dead, finally. Buy the upgrade or be left behind and wallow in
an unsecured, heavily prone to viruses and malware. Pay me to fix it, I will gladly take your money.

Ya I would say if you have clients not at least running windows 7 you are failing at your job as an IT Professional if that is your choice of career.

I will give them the benefit of the doubt.
The client is always right, to a degree.
But if they are not willing to understand the ramifications and refuse to upgrade based on the statements made. there isn't much anyone can do.
It wouldn't be a failing of the Tech, as long as they made them understand their decision. In that case,, I have no problem, saying OK, call me when you need me
and taking their money. they are only extorting themselves through ignorant stupidity.

I don't consider myself a professional; couldn't afford a second bachelors degree from scratch - I don't grasp programming. I just repair my clients' computers, and I'm darn good at it. Nearing the third full year of business. Ciao.

Why? If something does everything a person needs it to why bother spending money to change it? Not everyone has the attention span of a two year old and migrates to "oooh, shiny". It's why you still see people with old Nokia and Sony keypad phones some people still go by the mantra if it ain't broke, don't fix it. Neither point of view is wrong it's just different personalities. That being said there isn't much point migrating these people across s they probably wouldn't bother anyway.

Computers are not the same. Vulnerabilities get fixed in newer software. If you don't understand, you shouldn't be commenting. You make yourself look stupid.

Well, yeah, of course, but you also have to consider that with every new piece of software new vulnerabilities open up as well. Nothing is 100% secure. If these clients haven't experienced any adverse effects from running Windows XP what's the point of dropping cash on something that is "more secure" than what is, for them, already secure? I don't think windows 9 should be free though, hell if it is a huge enough update I think they're being pretty generous giving it to Windows 8 users for nothing. But why get so bent up out of shape over what someone else wants to run on their PC, it has no bearing on you.

That's true, which is why software is constantly being updated to fix vulnerabilities. Windows XP is NOT getting anymore updates. Once a vulnerability is discovered, it's not going to be patched, EVER. Really insecure. Also, you can't wait until /after/ something happens to worry about security. The damage is done by that point. That's a dangerous way of thinking, that leads to things like Target massive data leaks. Let me guess: You're also the kind of guy who waits until after your hard drive crashes to worry about data back up? Better safe than sorry, you've got to worry about things before they happen, because after is too late.

For security reasons, people really should upgrade. Not to mention new software typically is much faster, more efficient, and let's not forget the more secure aspect.

Even Apple can't magically upgrade from OS X 10.0 to Yosemite. Why should Microsoft offer XP to 9?

Keep in mind that many computers designed to run XP are apparently incompatible with Windows 8 (well, according to MS) so I wouldn't see many of them being able to run 9.

Now, there's a consideration. Thanks.

I paid for WIndows 8.....I understand it, but, I dont care for it much...accept on a tablet... I kind of hope they give Windows 7 users a great discount or even free.... because finally Microsoft listend to what their customers wanted....Something that should of been in 8/8.1 to start with..

It's what the people who refused change wanted but didn't need... Just because it's something you want doesn't mean it's something you really need...

Need is a relative term. Do you even need a computer?

I do... Now, do we really need a Start Menu?... The Start Screen is there... App List is there... It's just learning to adapt...

Start menu is faster, click the button and the search is right there, windows 8 involves bringing up the charm bar which, when using a mouse, is sluggish then clicking on the search button then typing, it is a minor difference but a noticeable one. This next point may just be me being a little less familiar with 8 than 7 but the app list doesn't provide quick access to your recently used documents like the start bar does (unless you physically pin an application to the menu), again, I could be wrong on this one so feel free to correct me.

That's not true. Searching is exactly the same on Windows 7 and 8. On 8, you click the start button, and just start typing to search.

Still waiting for windows 8.1 on Lumia 800.

I hope they run a discount for Win7, because I nicked a volume enterprise key for Win8.

Yep they can get paid by the apps

Microsoft kind of has to give it away for free. I understand Microsoft is more of a software company than a hardware one, but if Apple gives away Yosemite for free (which they are), then Microsoft really should give away 9 for free. Especially after the confusion that was 8 for normals.

It wasn't confusing at all if the person was willing to learn and adapt... Windows 8 had a tutorial upon first use... They could give it for free, only to existing Windows 8/8.1 users... Apple has the capability of giving away Yosemite for free since they handle the hardware as well...

Apple doesn't give Yosemite away for free. You have to buy an overpriced computer directly from Apple just to get it.

The more political MS gets, the more attractive that overpriced computer is appearing.

Agtee, Windows 8 followed by Windows 8.1.1 was a stroke of genius and left behind Android/Apple. But people like overpaying for Apple products so don't understand the overpriced Apple ecosystem.

Depends, iOS and Android bring an app market to the table. Just bought a house that has three garage door openers by Liftmaster. No remotes. Liftmaster does have apps on iOS and Android which let me open them with my phone, not on WP. I have four Sonos speakers, there are apps for Android and iOS, not WP, to control them. Frankly, I'm tired of waiting. I have three Nest thermostats. No WP app. This is real world stuff, not fart apps or Candy Crush. Seems to be the story on WP, wait, wait longer, then wait some more.

Hahaha, reminds me of the original WP ads, with the iSheep walking around with their heads stuck in their phones. Real life is not in a phone or app. Get a life lol

I prefer apps that make real life convenient. That is the purpose of electronics. Are you suggesting I just chuck it all out the door because MS can't get it done while others have succeeded?

For your nests use wellNEZTed works pretty well for mine. Sonos is actually announced they are working on one right now so wont be long. Lift Master tho theirs an app called Garage Door Opener see if that will work.

Thanks, will give them a shot. Don't hold your breath on Sonos. They've been claiming that for almost two years now.

It was confusing for the so called experts. Normals listen to expert and conclude "if experts say it's hard, it must be so."

"but if Apple gives away Yosemite for free" They don't, you're paying for it through the hardware ( and then some)..

Yeah that would be a nice option for win 7 to get it for the £20 deal again as I missed the last one for win 8 and was gutted!

That means that they will only make money out of new PC or tablets sales... I think that it will cost a small amount for Windows 7 users

Interesting move. Windows is the most lucrative area for Microsoft so, what would they sell to change that? Support like RedHat?

here's the big picture. If Microsoft can get 300 million of its existing user base to adopt widows 9 - albeit for free... 1. Developers will not be able to ignore windows.
2. If windows phone rings exactly the same apps as win rt. Well, use your imagination

Its not being called Threshold for no damn reason ... The code base is FINALLY aligning! let the kickass out the can now people!

Well for w7 users only if they get the basic sku & those who got w8pro whatever the equivalent is

XP people better new pcs and laptops. or else die.

I guess we need to wait till Tuesday for the offical announcement (I submitted a tip a few hours before this post), It sounds possable but, I wonder where it will leave XP and WIndows 7 users. Yea, XP is deal but, you would not believe on how many people actually are still using XP...(one of those things, if it aint broken, dont fix it). This would be great if true, as I am dual booting with 7 and 8.1 but, spend 99% of my time on 7 because I find 7 easier to use and find thigns than on 8.8.1....I have 2 WIndows 8 licenences so cool, W9 on my tablet and desktop... I guess all will be known on Tuesday....In a way I hope they release on tuesday and the other side if me wishes not....Forza Horizon 2 for my Xbox one will be at my door on the 30th....too much to play with on a work day !!!! And I am freaking out waiting for Forza to hit... I have created a 100gb partition just waiting for Windows 7....Preped and ready to go !!! Release away !

Thank you so much for all of that off topic nonsense. At least it sounds like you will have some fun

No offense, XP is great, I dual booted when 7 came out, but tbh XP is broken, and MS won't be fixing it any more. I'd we are talking about adoption, when 7 fixed many of the word of Vista, MS was hoping that people would upgrade, but they didn't, I think that was out of fear and not because of money. Now with 9/TH that would be 3-4 OS later and people still want to consider using that plagued piece of software just because most things are still compatible with it? I just can't understand that logic...

If you remember windows user had payed for 7 or 8. Then there is difference in windows is free for both.

Don't forget about poor vista users. How about some Win 9/TH love for free?

Even in windows phone 8.1 users ?

Should be free for windows 7 too

Pretty obvious it should be free for Windows 8 users. But I don't think it'll be free for Windows 7 or XP users.

Indonesia is a subsidiary of Microsoft Corp, so I'll guess this guy knows as much as Daniel about this... And I know because I work on one and I find out things here on WPCentral

You mean Microsoft Indonesia? Because if a nation is a subsidiary of a company, it'll be scary :( no offense

You're right, I meant Microsoft Indonesia.

You may be finding out about it on WPCentral because you're not the president of a whole division of MS that's responsible for a big country. I mean it should be obvious
.

Office (MOD actually) is a division for example, Microsoft Indonesia is a subsidiary, way different in this context.

And don't get me wrong, I truly hope he's right and not just repeating the rumors...

Should be free to college students and as per dreamspark user myself, hopefully yes...

No, per the all spark, it should be free

good those who supported microsoft and bought windows 8 deserve to have it for free

I got it free in the first place. DreamSpark baby!! But I'm ready to buy Windows 9 if it comes with a price tag. Windows 8 is just the glimpse of the future and I already love it.

Having free for Win 7 users would really create an incentive for developers to get on board.

Good. First person so far who's gotten this right

I'm on W7 and I'd upgrade if it was for free or up to 30 USD. Not that anyone cares... But I want to put it out there.

Win7 users should pay a small upgrade fee, just to be fair.

Free is the right way. Plus a compulsory upgrade and stopping updates for win 7 users. Microsoft will make is money back from app store sales

I think it should be free for Windows 8 and 8.1 users, but not for 7 users. They need to anti up just like everyone else did.

Needs to be free so Microsoft gets its app store out to the most users possible

Right now getting the lost market share is more important. Makes sense to give this for free now. Get people on board windows 9 then make revenue by windows 10 or Microsoft products. Right now Microsoft has to get its share back.

They lost market share to who exactly? Linux? Macs?

windows 8 was a failure, but market share loss!! dude check your fact.

Let me articulate Bengali dada. Kamon aacho? I meant windows 8 market shares combined with 8.1 are even less than vista and xp. I meant in context of windows 8. This also means that Microsoft gained nothing in tablets bcas of the OS and not hardware like surface which was top notch hardware. I meant with windows 9 if successful with features like Cortana will bring more users to the fray and may also at least increase Microsoft 's share albeit marginally into tablets.

well you didn't mention anything about windows8, but yeah windows 8 /8.1 has very less os market currently. Windows 9 should be a game changer..... hope so. as for cortana, i never use cortana anything but showing off my friends(wp), it will hardly bring any feature, and beside talking to a pc ........ well that's embarrassing... bengali!!!! shhhh...... keep it a secret :P

Awesome, my VAIO will be even cooler (I hope)

YES!!! I CAN'T FU**ING BELEIVE IT!!!

Yes, make it free for W7 users. Very cheap like $20 for Windows XP.

Expand it free to Vista and 7 users so that more users are on the same OS and it'll help drive the Windows Store. Microsoft can make money with apps and services.

You got that 100% right. If they actually make it where you don't need a touch screen for full functionality then I can see a lot of businesses upgrading as well this time around too. Posted via Windows Phone Central App

I still fail to understand where people get this idea that you have to have Touch Screen to take full advantage of Win8.x That is pure bull shit.

Yeah, I don't have a touch screen and I even use the metro part of Windows 8.1 a lot. I pin apps to the start screen and snap apps to the side of the desktop, I love it.

Because it is optimized for a touch screen on newer devices. On older devices not so much. Posted via Windows Phone Central App

bu,, bu bu bu,, bu bu,,,,,,,, bubububu,,, BULL SHIT.


I think Windows 8.1 metro view sucks on touch screen it works better with mouse and keyboard

(which may be called "Windows 9", "Windows TH" or just plain "Windows") Thats becoming funny. I like "which may, or may not be called Windows 9" also. That was used a lot...

I'll wait 6 months. Their releases are better the second time around.

Yes please! I just bought Windows 8.1 Pro back in May for a new PC build. It would suck if I had to buy the new OS less than a year later.
Also I agree with the other users, Windows 7 users should have to pay something. Hell most of em' hate windows 8 and are scared of change.

I think it's a good idea to give it for free to all of us who have endured Windows 8. It can only generate good word-of-mouth for Microsoft. However, I don't think Microsoft should offer it for free to Windows 7 users. They are using an already awesome OS, if they want Windows 9 they should buy it. They can make an initial promotion like the one they did for Windows 8 though. Unless, of course, Microsoft just wants to try and make everyone leave all versions of Windows which aren't Windows 9, in which case I hope they made sure they made Windows 9 light enought to be supported by 5-7 year old computers in a breeze.

The start screen, the initial lack of booting to desktop, the lack of a proper start button, the constant switching of screens... Shall I continue?

Not exactly world ending shit

It was enough to make Windows 8 crash in the opinion of the consumers and flop. Not to accept that is to insist in being blind to the facts.

Ohhh. OK so keep money for now

Yeah or at least subscription based

I really dislike all the subscription based stuff.

No, thanks. I rather pay more upfront than to be forced into subscription based services.

Many people could not afford that. The only logical move is to give free upgrades to Windows 8 (7+) users.

I want bluestack like features inbuilt in Windows 9 for PC. So that I can install directly all Android apps and games and enjoy in my Windows 9 PC.

That's counter-productive to the existence of the windows apps

then install bluestacks or other Android Emulators... built in? why? like you said you can install it, so do it. Windows it's fine with no android apps... becuase it has real games, it has nice web browsers and some apps will eventually come to windows 8. we already have a tinder app, not official but it was something hard to get on the phone and now win8 has one. so again, install bluestacks if you want android apps like you said. I mean "Build in" sounds like something silly when you can do it yourself, and it's not something that would benefit Microsoft from.

So does windows 8 include 8.1? If not ill just wipe my ssd and reinstall w8 (because I need to update my ssd firmware anyways) and then get windows 9.

Yes if this is true it includes al versions of windows 8

Lol I still may reinstall since I can't find a definitive answer on if I upgrade my ssd firmware it'll be destructive or not. I've got boot issues to either its the firmware or when I updated to 8.1 from the store. Cause windows 8 ran fine. So we shall see.

Hey WPCentral writers, could you please use month names instead of saying winter, fall, summer, etc? Some of us don't have those seasons where we live. Thanks.

How can they use month names. Different seasons follow different months in different countries

Since they know the months that people are talking about they can write the months. Because, you know, they live around the same area?

Fall is what happens to an actor's career, it will never be a true season!

The problem is that often there's no fixed month. So saying the season is the best way to give at least some window of time. Also, everyone has seasons and even though it's become harder and harder to strictly separate them, they are marked by the solstices and equinoxes ;) I do understand if you say "well, they say Winter" but my Winter is in July (which is what happens if you're in the Southern hemisphere). But that's when you must remember WPCentral is a mainly US-based site and therefore they always refer to Northern seasons.

Some of us don't even have winter and can't be bothered to keep track of another country's seasons just to know the rumored released date of a tech preview.

Well, if there's no given month and you can't be bothered to know the seasons in the Northern Hemisphere (it's not "another country's seasons. It's the entire Northern half of the globe) then that's your problem.

Yeah, we have monsoons over here but we only use them in the context of weather discussions. I believe most of the traffic to WPCentral comes from eastern parts of the world, so I guess WPCentral have to consider this.

Giving it free to windows 8 users will make many people happy including me. However I think Microsoft may be taking same step as Apple where all the updates are free.

Free across the board upgrade time only. Because it makes strategic sense. I.e. To combat android and ios and generate massive developer support. If Microsoft doesn't screw this up some how, apps launching FIRST on Windows and windows phone would be a normal occurrence. (like last time, no ISO file was provided for win 8.1's massive updates.)

apple sells HARDWARE and the OS is incluided, that's why it's free, too hard to understand? while Microsoft doesn't really do it, because OEMs give cheaper hardware so not everyone will pay premium for a Microsoft surface. Apple is their only competition with OSX so it's obvious they don't have to worry becuase when you get a mac you get the OS. I don't know why people like you seem like it's hard to comprehend a simple thing like that............

Emi you are right. It's extremely easy to understand. Apple sells mac. No OEM can make macs.

Dari Indonesia nih, kalo pengguna windows 7 asli gimana nih, kebagian free juga ga ya?

Sorry, we don't speak alien language....kidding. Many of us don't understand Bahasa, so use English please?

Most probably a small fee like $20. But I don't expect Windows 9 to be free for Windows 7 users...but for Windows 8, we were like the beta testers of a future OS. So we deserve a free upgrade.

Pretty sure MS confirmed this at BUILD

This will be perfect. I'm gonna get Windows 8 and 9 free with Dreamspark.

Me too. Can't wait for it.

It would be a ripoff to give the people who paid $0 and stayed with Windows 7 the same price as those who paid to upgrade to Windows 8.

Seriously? Would anyone think this is a bad idea?

Win 7 users are cheapskates in Microsoft's eyes. Why reward the stingy with a free upgrade? It makes sense to be good to the Win 8 customers. That said, it might be a way for them to expand the Win 9 user base exponentially...

Cheapskates? Where have you been living dude? Windows 7 is still the most popular OS out there. Why should people upgrade when there isn't a reason to. Get your facts straight. Most Windows 7 users have no reason to upgrade in the near future considering that Microsoft will be supporting it for some time.

I thought I'd get a response such as this - what I mean to say is that why would MS give people a free upgrade when they haven't got the latest OS? All I'm saying is that they're much more likely to give win 8 users the OS than win 7 users. Read the rest of my comment! Your blood did not have to boil!

Mfw I got Windows 8 for $15 and now Win9 for free.

I'm guessing 8.1 Pro users would get the Pro Win 9 version.

No joke, I know a local company here that uses MS DOS still.
I'm not a standard W7 user, I customize and alter it, mod games, etc etc etc. I don't have any issues with the W8 style, I have a Lumia 521 so. But like I always say. Let desktops be desktops. And touch screen devices be mobile. That's all I need to say. On a standard desktop with no touch screen. W8 is pointless, especially from a modder/gamer perspective.

I'm a modder and gamer, and I love Windows 8. There's no better feeling than snapping apps side by side, or snapping an app to the side of the desktop while working. I love it.

Well at least you get DX12 with next version of windows :P, hopefully Mantle will kick off as (I really like AMD's approach) the cycle for DX is just too long and I don't think Apple will take Metal cross platform.

I'm going to say, if the leak was intentional the whole point is to get people on Windows 7 to jump buy Windows 8 (and increase their sales). Extending the Windows 9 for free to W7 users at this stage would cut away from Windows 8 sales.
When Windows 8 came out they had a similar promotion where Windows 7 users could buy Windows 8 for only 15.00 or something. This increased adoption and encouraged people with a Windows 7 to upgrade. From a consumer aspect, keeping the upgrade cheap would bennefit them to hopefully bring everyone to the new platform. Having to troubleshoot and update one OS version is much easier than updating multiple. This would also increase familiarity for business workers who'd be familiar with the OS and most likely adapt to the new work flows, encouraging companies to upgrade earlier rather than later since one of the biggest issues with upgrdes is the learning curve for the workforce. Of course I'm simplifying the adoption process, since for Windows 9 to be a really big hit with consumers they are going to have to maintain Advance options available to power users, but keep everything simplified for the users who are shy to try and explore the operating system. Introducing hints might sound like a good way to educate new users, but if they are the shy type, they tend to get nervous and frustrated with pop up boxes trying to explain things. In other words, teaching at a simplified rate is not only challenging but difficult since every user will react differently to materials. But it seems I veered off topic. :P

I agree in one aspect at least as a windows 8.1 user I really wish my office pc was 8.1 too. It feels a big step backwards everytime I log onto that works pc like going back to windows 98

Your office has Windows 98..
I thought Windows XP was universal in office but damn....

Yes definitely especially if they want windows 7 users to upgrade.
Personally I'd go further and offer a free upgrade for vista too.

Way to go bro. Vista users need to be compensated for the debacle that was Vista.

Especially Vista people, they all want to get rid of the awful OS anyway. Even charging them 10$ would be alright.

Do any of you even know the history of Vista? I doubt it.

I don't get why we have to separate the way we mention Windows 8 & 8.1. Why can't we just say Windows 8.X?

Yes, 8.1 is essentially a service pack of old.

The way I look at this is that Windows is moving towards services and it is in their best interest to have as many people as possible on board the latest version to earn revenue from those services. I understand that license sales will be hit in a big way. However, think of what happens when the entire Windows user base across all versions is on the latest version. Creates more opportunity for selling services to those users.

That is really good news.
Only one OS requires them to do this.

Windows 7 is better than windows 8 for programmers

That's not necessarily true, what makes you say that? I do programming, and there are no issues on 8.

Agree. Does anyone know if DX12 will be supported on older versions of Windows?

How's that? Windows 8 is basically Windows 7 with modern apps.

so much BS in few words...

Lol, that is total bull. Windows 8.1 is basically a faster Windows 7 that also allows you to have apps. So, how in the world is 7 better for programming? Heck, I've seen programming software that require Windows 8.

Would be awesome if they offer that 39 dollar upgrade as well.

While launch of windows 9 should be great for enterprise users but I want more support from app developers

... the next version of Windows could be free ...

Should be free for windows 7 users as well...

Absolutely for windows 7 as well and certainly if Microsoft knows what will help them.

Finally! You buy brand new laptop with last Windows and then you need to pay for new firmware.. F*CK you MS! Os X is free for years.. And people say Apple are greedy.. Everything in MS is overpriced :-)))


Can you be any more full of shit? I don't think so,, seems to me you are over flowing.

Bullcrap. Windows is how Microsoft earns their money. Also, you're paying for OSX whether you realize it or not. That is why a Mac is so damn overpriced.

Apparently all operating systems should be free and the developers who work on each incarnation of Windows (which tend to have far more things added with each version than OSX) should feed their families on sunshine and dewdrops. I hope you aren't one of those "this company has billions of dollars so they should give everything away for free" people. Also, I dare you to bring up Linux.

LOL, suckers with Vista are trapped.

A lot of people in here are sounding like apple sheeple... no one has any idea what a Windows 9/Threshold/TH would bring, but they already seem willing to get it. Baaaaaaaaaaaa sheeple. I also can't figure the hate towards Windows 8.1. I think IE11 is a disaster in some cases, but the OS itself is pretty effin stable and it all works. Metro isn't too bad, though it is frustrating as hell that the WP sync apps, in either mode, completely suck. I also don't spend but a few minutes a day in the Metro-side anyhow. So unless this OS is soooooo completely badass AND free, the household will be sticking to what we have now: 2 WPs, 2 Win8 PCs, 2 Win7 PCs, and 1 Server 2012 Datacenter RC2 server.

We already know a lot of what it brings. It'll let us run our modern apps (which I already love) in windowed mode. That there is enough to get me to upgrade, but it'll also have a start menu and notification center, DX12 when the final is released, IE12, and a lot more. Plus, it'll potentially be free for 8 and 8.1 users. It's always an advantage to be up to date on your OS, so I see no reason not to upgrade.

Also, we're talking about upgrading an OS, not a device. You're always supposed to upgrade your OS. Always.

Really? ALWAYS? Did you miss the whole Windows ME thing?

Include win7 too puleeez.

I wont be upgrading windows 7 even if windows 9 will be free. I will be using windows 7 in the next 10 years.

Got to love free. I'll still upgrade even if its not.

So if the next version of windows is free, then there would be no reason to give it a Windows 9 or threshold name. Because upgrades would be free for the next version. This sounds similar to what Norton did with their internet security software. So maybe the next version of Windows operating system will be just called 'Windows' ?

Can my 32GB Asus T100 update to Win 9 with only 3GB free space? Sad.

Take care your user who appreciate what you done so far (win 8-8.1) were the one looking forward to next updates and buying the products and giving our feedbacks. We don't want to stay in the past

I think the next version should just be called "Windows" as well, and should be free for anyone with a valid license for Windows 2000, XP, Vista, 7, 8, 8.1, as long as their hardware can handle it. Charge for it on new devices/new systems, etc. That will get everyone migrated to the new "Windows" so that we can start that "One" experience across all devices for everyone. That will tip the phone and tablet market, which is the future of the market, into MS favor. In the long run, it would be the best thing for Microsoft. The big problem is getting XP off of all the ATM machines, UPC Code scanning computers in the stores, etc.

Needs to be free for all. After the way things have gone the last few years they need to work to keep people on board. There are alot of people who did not upgrade to 8 and are waiting for the next version. Requiring those people to pay after everything they have heard about 8 could be the thing that pushes them to move to something like a Chromebook. Needs to be free for everyone.

Chomebooks are not for people who do anything but browse though. I doubt many people would leave Windows over that.

I think making it free for consumers back to Windows 7 is a good idea, I don't think they'll ever make it free for Enterprise users as that's where the bulk of their licensing revenue comes from.

By making Windows free for everybody, including XP, Vista, and Windows 7, If the computers hardware would support it, we would all be entering the threshold together. If your hardware doesn't support it, you'll need to buy a new computer with Windows on it. If you're on XP, Vista, or Windows 7, you'll have a chance to upgrade. If you don't, you'll get no more support. It would be an easy way for Microsoft to rip the band aid off and begin anew. Hence the name Threshold.

If w7 users get it for free, that will be great. However I believe that w7 is good and therefore does not really need a free upgrade, whereas w8 is bad and definitely needs a free ride.

Good idea for the upgrade to be free. Indeed.

I'm in there on Day 1. Looking forward to it. Desktop and Surface will be updated in tandem.

YESSS!!! IT'S FREE!! IT'S FREE!!
but... is it free for pirated versions too? well, if you know why I asked this... but not to tell that I'm the one of them lol anyway, good to see that Microsoft leader in my own country (he and I have the same first name though lol) said this. ;)

The only question I have is this, people like him who bought the WMC add-on will it be available on Windows 9?

Oh dear please dont name it Windows TH.

My laptop is Windows 7 so I hope I can upgrade to 9 for free. My tablet and Lumia are 8.1. Would be great to have them all in sync as much as possible.

Hopefully windows 9 will offer the same improvements over 8 that 8 offered over 7.

So for Microsoft Indonesia, when will the Surface Pro products be released in Indonesia market?

Give Windows for free can be a good move, but I think they can lost the opportunity to make a lot of money , because there are millions of people using Windows right now.
So, what do you think? Will Microsoft open the Windows' gate?

No please not free, soon it will be full of ads or shit. Everything is going to shit because of google. Everything must be free - but wait - full of ads. In few years we will see an ad before opening a word document or a banner on the desktop. I can see this shit happen... YouTube became a living nightmare.

Seriously? Ad's inside an OS, how is that possible. I imagine opening control panel and I am presented with ad's in the bottom, well this sounds insane and this won't happen.
Ad's in apps or programs is another thing.

Wish they make Windows 9 free for Windows 7 users too! Really hope so!

Should be free...windows hasn't really changed for almost 20 years.

Really? Nobody understand people, when they made a big change with the modern UI, start screen... People went crazy, Microsoft is doing great but haters gonna hate

I sincerely hope you are kidding when you say Windows hasn't changed in 20 years.

Windows 8.1 users get for free sounds good,other users can pay for it ,if you have windows phone and can be verified by some means of Microsoft account you get discount from the price you'd pay if you don't have windows 8 installed on your pc

Should be free for win 8 users because 9 is a modification of 8 and my understanding the company wants to eliminate it and move quickly to windows 9 from8 Windows 7 users got the software as promised its still popular and its a different generation OS . Pay to upgrade should move to the free or very low cost upgrade model after that. Unless ms can afford giving away millions of licenses
at 40 bucks a pop

90% are on W7. I wouldn't be surprised if they made it free for upgrade to 9

I don't think the next iteration of Windows will be released next Spring, I think it'll follow previous iterations and get released October 2015

You gotta love Microsoft right now

SO linux is absolutely dead?

Yes yes yes. Microsoft is going in the right direction.

I heavily doubt that this would be free for Windows 7 users too, giving it free to Windows 8 users makes sense because it was not a complete Windows OS ( I never had any problems though) and alot of people who switched had problems.
Giving it free for windows 7 users will be breakthrough though in the history of Microsoft since this kind of thing never happened with Microsoft :)

Here's one PC user not let down by Windows 8. I love it and have moved completely from Windows 7 to Windows 8! And I'm ready for W9, hope I don't get disappointed by it.

Here's one PC user not disappointed by Windows 8. I love it and have completely moved from Windows 7 to Windows 8. I'm ready for Windows 9 but I hope I don't get disappointed by it!

It would be wise to make it free to as many Windows users as possible. More marketshare, more potential Windows Store customers.

Windows9 should be free to Windows8 users, as for Windows7 users meh !

I'm on 7. Will I be able to buy 9 or will I have to install 8.1 first?

Yes definitely....finally MS is using the apple's tactics.

What's up with the picture they keep using

It should be free for vista users to as they were robbed of a good operating system

Looking at all the bad things people are saying about Windows 8/8.1 this could be a good thing, especially if it's what everyone wants. I loved Windows 8/8.1.

It seems an updated version, rather than a new OS so it should be free.

I hope this won't be the last

Is it gonna be in Windows Phone too?

Yes, windows phone 9 later next year, possibly an RT version too.

I love 8.1 and i have completely moved to 8.1 from 7....i like it and i prefer it over 7 as my primary OS...would be good if we get free updates...

I just hope it is a better PC experience than 8

I think its time to abandon desktop windows altogether in favor for modern windows, Microsoft should be funding developers to port all software over and move with the times. Its a touchscreen world we live in now that's the reality

I think this transition to Windows 9 is gonna bring big things in the future. Being a owner of a Xbox one, Nokia Lumia 1520, and my AW X51... Really has me interested in the marrying of all these oss.... Glad it's free. But if I had to pay I would. And why is it people keep making the claim that to get the full Windows 8 experience, you must own a touch device????? That is totally absurd and honestly my phone which is touch gives the same experience as my non touch PC and Xbox one.... People act as though the tiles are nothing more then digital finger buttons... Smh

Free prevents addtl losses to Google. Simple.

Absolutely it should expand to Windows 7 users. Microsoft needs to makes some waves and rock the f'n boat a little if you catch my drift. Think about the uniformity that could be achieved by migrating all Windows 7 & 8 systems to 9. That would be a massive tidal wave barreling down on developers to get their asses in gear and publish their apps for both the main Windows OS and our beloved mobile OS. In my opinion, this decision is obvious.

Bye windows 9, Will windows 10 free?
Windows Central Newsletter
Get the best of Windows Central in in your inbox, every day!
Thank you for signing up to Windows Central. You will receive a verification email shortly.
There was a problem. Please refresh the page and try again.