Microsoft sells 2,000 Surface Pro 3 tablets to Pittsburgh healthcare center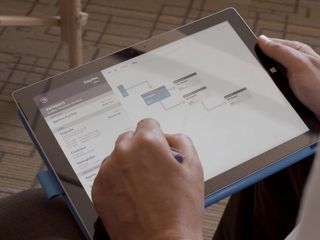 Microsoft has announced that the University of Pittsburgh Medical Center (UPMC) will purchase 2,000 of its Surface Pro 3 tablets to be used by its doctors in combination with its own Convergence application.
Rebecca Kaul, the President of UPMC's Technology Development Center, states that they tried to develop their Convergence app, which offers its doctors access to information about their patients, for the iPad. However, she says that after a year of work, UMPC discovered that it would not work well in their setting, due to the need to interact with its legacy systems.
Kaul said:
Those issues don't turn up when using Windows 8.1 combined with the Surface Pro 3. Kaul stated that they picked Microsoft's product because it had the right size and form factor, and it could also be disinfected, which is certainly a good thing when used in a hospital.
Dr. Rasu Shrestha of UPMC adds:
Microsoft won't officially start shipping the Surface Pro 3 until June 20. However, it has announced that many large companies such as Coca-Cola, Louis Vuitton, and BMW already have plans to deploy the 12-inch tablet.
What do you think about Microsoft being able to convince big businesses and organizations to purchase large shipments of the Surface Pro 3 even before it's officially released?
Source: Microsoft
Get the Windows Central Newsletter
All the latest news, reviews, and guides for Windows and Xbox diehards.