Microsoft still blocking Surface devices from latest version of Windows 10
Microsoft continues to block Surface devices from receiving Windows 10 version 2004.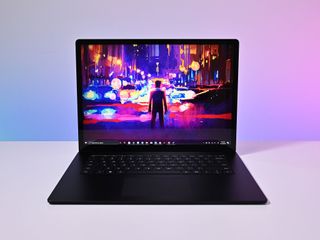 (Image credit: Windows Central)
What you need to know
Microsoft is still blocking some Surface devices from receiving the Windows 10 May 2020 Update.
It appeared as if the blocks were removed last week, but Microsoft has since updated its availability page.
Microsoft has not specified which other safeguards are causing the block of the update.
Updated July 10, 2020: We've added a note that the blocks could be related to issues with OneDrive.
Microsoft continues to block Surface devices from receiving the Windows 10 May 2020 Update (Windows 10 version 2004). At the end of June, Microsoft updated a page on Windows 10 version 2004 availability. That update stated an issue was resolved and that the safeguard hold had been removed. Now, Microsoft has added text into that post (opens in new tab) stating that other safeguards might still prevent your device from receiving the update.
ZDNet spotted the words that Microsoft added on July 8. Here is what the page stated before.
You can see an archived version of that page courtesy of the Wayback Machine.
Here is the new wording, with emphasis added by ZDNet's Mary Jo Foley:
Microsoft has not specified which other safeguard holds could block devices from receiving the Windows 10 May 2020 Update. The Surface Pro 7 and Surface Laptop 3 were blocked previously, but Foley reports that people with several devices have been blocked from the update, including those with a Surface Laptop 3, Surface Pro 7, Surface Go 2, Surface Book 2, Surface Book 3, and Surface Pro X.
There's a chance that the blocks are related to OneDrive issues. Some on Reddit have had to uninstall OneDrive in order to upgrade Surface devices to Windows 10 version 2004.
Forcing an upgrade to the latest version of Windows 10 on blocked device can result in issues. We recommend holding off at least until Microsoft states that these issues are resolved, and holds are completely removed.
Windows Central Newsletter
Get the best of Windows Central in in your inbox, every day!
News Writer and apps editor
Sean Endicott brings nearly a decade of experience covering Microsoft and Windows news to Windows Central. He joined our team in 2017 as an app reviewer and now heads up our day-to-day news coverage. If you have a news tip or an app to review, hit him up at sean.endicott@futurenet.com (opens in new tab).
I looked at a reddit page and it told me to uninstall onedrive to upgrade using the update assistant.
https://www.reddit.com/r/Surface/comments/hjtmqs/update_assistant_said_s...
*for update assistant complaint
https://www.reddit.com/r/Surface/comments/hjzbfo/i_had_to_uninstall_oned...
*Resolution

Ah, yeah, the broken OneDrive issue could definitely be one of those blocking the update. Good find.

Surface Book 2 is not blocked anymore, it hasn't been since idk 2 weeks or so. My Surface Pro 3 on the other hand is still blocked though.

Strange, my SB2 is blocked.

My Surface Book 2 15-inch is still blocked as of July 12, 2020. I check daily so it's not as if I have missed whatever small window of upgrade opportunity may have existed. There were some Surface Book 2 upgrades, "Surface - System - 1.82.139.0", "Surface - Firmware - 182.2107.139.0", "Surface - System - 6.83.139.0" that were installed on July 10, 2020. However, the May 2020 upgrade remains unavailable as I write this comment on the morning of July 12, 2020.

My Surface Studio 2 is blocked too.

Surface Pro 4 updated naturally through windows update 2-3 weeks ago. No problems so far.

Simply download the iso from microsoft.com then run the setup exe

And simply have a bricked device. If MS are blocking the update, they're doing it for good reason 🙄

Here we are in July. And my MICROSOFT Surface Laptop 3 -- made by MICROSOFT with an OS made by MICROSOFT will not upgrade to the MAY Windows 10 update. At this point, I have gone past disappointment and dismay to a perverse delight to seeing when I will get an upgrade to the OS. Staggering.

What new feature were you waiting for?

I'm curious to know as well

So why release a new feature update if the first thing you question, people needing/wanting it. Trust me, there are people out there who are waiting for Terminal and subsystem for Linux updates. And even if they don't want this update it well implies that future updates may not be expected any better on Surface devices than on a 3rd party.

Oh I absolutely believe that there are people who need/very much want specific things that are present in this update. I'm asking this specific commenter, who didn't mention any of the new features in the update.

I have mentioned on other posts that I am waiting for WSL2. My workstation machine has it, but my mobile laptop does not.

Quite sad really. They should bring back a QA team.

Have you tried Update Assist...?

SP7 i7/16 here. No update. I'm totally happy to wait.

Well guys ... believe or not, my Surface 3 (not Pro) is running 2004 without issue. It came from Windows Update update about a week ago or more. (I hadn't used the S3 for a while, and don't know exactly when it became available.) But then 2020 has been an extremely nonstandard year all around.

Still got on hold with my lenovo but ok, amazing its how they own devices arent fully compatible since launch...

I would argue that Microsoft is doing Surface users a favor by not pushing this thing out. Wouldn't YOU want to give YOUR customers the best possible experience?

Agreed. It should really be fixed by now, but if it isn't ready it's not ready.

Exactly. Not to make an excuse for MS (they obviously screwed something up) but yeah, better safe than sorry for, like, millions of users.

You cannot force an update on blocked devices. That's the whole point. My Surface Pro X is still on the blocked list :(. I use OneDrive so uninstalling it isn't an option.

My Surface Book 2 has been a great device... constantly running out of date software and drivers for basically its entire lifetime. I find myself weirdly missing the Balmer-era these days, when Microsoft's flagship products ran Microsoft's flagship software (and yes there were bad bugs in them, but still... the newest). These days it feels like - from the outside - Windows is developed and tested on completely different hardware than the devices Microsoft ships. That being said, I get that there's been a freaking global pandemic, and it's maybe a bit much to try and align every division like we could in 2014

I got sick of waiting for the update on my SP7, and because the new Start Menu looked so nice, went with an Insider build. Couldn't find out online whether the fix for SP7 issues was in the latest Insider build but it appears to be. No blue screens so far. It's not a good look that people as well as people using Microsoft hardware, people using Microsoft's cloud storage get updates after everyone else.

The new Start Menu isn't in the May 2020 update.

My Surface Book 2 is still blocked but then so is an Asus Zenbook and an HP desktop I'm working on.

Same here. No update on my SB2 - I uninstalled OneDrive and still no update.

[regarding Windows 7] I installed Microsoft Edge on my laptop from a download from Microsoft, but it loads to a blank screen and it won't uninstall. I searched for a way to resolve this and nothing works. Does anybody have a solution?
Windows Central Newsletter
Thank you for signing up to Windows Central. You will receive a verification email shortly.
There was a problem. Please refresh the page and try again.