Microsoft Store selling the Lenovo Flex 2 15 for just $499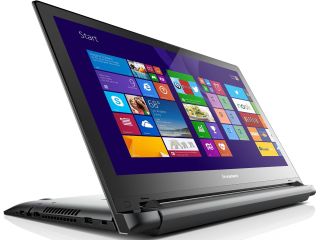 The Microsoft Store site is currently selling the Lenovo Flex 2 15 Windows 8.1 laptop for just $499, which is $200 less than its normal price. It is also selling the same laptop with a one year subscription to Office 365 Home for $578.99, $220 less than its normal $798.99 price tag.
Microsoft is selling the laptop as one of its Signature Edition PCs, which means there won't be any third party junkware or adware installed. You may remember Lenovo recently got into trouble for installing an adware program in some of its commercial laptops in late 2014. The company has since apologized and has offered to remove the software from those laptops.
The Lenovo Flex 2 15 laptop has a 15.6-inch touchscreen display that can flip 300 degrees, which allows it to be used in stand mode for presentations. It has an Intel Core i5-4210 processor running at 1.70 GHz, along with 6GB of RAM and a 500GB hard drive combined with an 8GB SDD for fast caching. It has a battery life of up to 6 hours.
Source: Microsoft Store (opens in new tab)
Windows Central Newsletter
Get the best of Windows Central in in your inbox, every day!
My mom got rid of her 2005 MacBook pro for this, she loves everything about it.

I wonder how much battery life we actually get. Also, IPS screen?

Upto 6hrs... so probably 4. I don't see the screen type listed on the Microsoft store, nor on Lenovo's site, that is weird. It's a pretty good deal though.

I have the same model he is talking about and it has a beautiful 1080p IPS touch screen !

If only I could use my $250 worth of Microsoft store gift cards in their online store, I'd be all over this...

Would anyone recommend this over the Hp Pavilon x360 2-in-1 with an i5?

Yes, imo it's a great computer. The touch is responsive and its 1080p screen looks great from my experience.

One more question. Can the screen be seen outdoors?

I am using this laptop right now (I have the AMD A6 version 4GB of ram) and its a great product.

Wow that's a steal. The flex 2 has good specs

Awesome price for a 15.6 inch Full HD laptop with good specs and Yoga-like capabilities.

I have it and i love it, although I have touch screen problems sometimes, but I love it, its my first hybrid :) if someone wants to throw a surface 3 I can receive it. Thanks in advance.

I have never owned a laptop so I don't know what to expect when it comes to battery life... Is this the best they can do now? 6hrs?

This is a great deal. I wish Microsoft would make a "Surface" Class laptop computer. Mr Elop said that microsoft is looking at a "Surface" design inspired design for a Windows 10 smart phone. This sounds to me Microsoft is making this Windows 10 smart phone a bold new type "Business centered"smart phone that will fully complement the Surface Pro 4 tablet they might even call it the "Surface Pro smart phone" and load it will all the software that Business clients want which would be smart because folks Microsoft's Main wealth most comes from their " Big Enteprise, Mid Size and small business software sales not Mobile devices which is a side show to Microsoft.
Windows Central Newsletter
Thank you for signing up to Windows Central. You will receive a verification email shortly.
There was a problem. Please refresh the page and try again.