Here's the story behind the Microsoft Store for Windows 11 and how its creator thinks this time it'll work
Along with Windows 11 comes Microsoft's new vision of the Microsoft Store — will it be enough to turn the tide?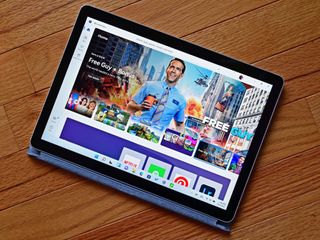 (Image credit: Daniel Rubino / Windows Central)
Back with the launch of Windows 8 came one of Microsoft's first attempts at an app store. The idea seemed simple enough. Open the gates, let developers submit Windows Apps, Microsoft takes a cut, and consumers get new touch-friendly applications built for the unique Windows 8 experience.
Unfortunately, Windows 8 — and the Store — had a very rough time.
Microsoft rebooted the idea in Windows 10, but the new store had a split personality with phone apps that could be PC apps and vice versa. Again, the concept seemed valid (Apple later used it for iOS and iPad OS), but Microsoft couldn't catch a break or any top-tier apps as major companies stayed away from the walled garden.
With Windows 11, the company is trying again with a brand new store built from the ground up, and the result could be very different this time. In 2016, the founder and CEO of Epic Games publicly chastised Microsoft's store policies. Now in 2021, Epic Games is now in the Microsoft Store. Times have certainly changed.
I sat down with Giorgio Sardo, the General Manager of the new Microsoft Store, to find out what is so different this time.
It starts with a vision, and the team
A few years ago, Sardo "started dreaming" of a different store for Windows, of how it could be. Sardo wasn't in charge of the store at the time, but he took his ideas and formalized them in a white paper that began to make the rounds internally at Microsoft. That strategy worked, as many of the other teams in Windows agreed with the concepts.
Hearing his ideas, and with the support of many of the Windows team behind him, Microsoft let him take a shot. After all, it couldn't be any worse. But going from a simple document to an app is a lot more complicated.
Interestingly, Sardo's favorite new feature of the store is the team behind it. He sought to rebuild it from scratch, which took around six months. It was a global effort. The U.S., Europe, India, China, and Africa — developers from these places were brought on board, each of them bringing diverse backgrounds not usually associated with building a store.
Hardcore fans of Microsoft and Windows Phone remember Rudy Huyn for his well-received UWP app development, including making apps that official companies refused to make for Windows Phone — Instagram, Tinder, Snapchat, etc. After jumping from Dropbox to Microsoft in 2019, Rudy eventually joined the new Store team becoming its Principal Architect. Christopher Blackman, the developer behind the excellent YouTube client myTube! also joined.
According to Sardo, these people "understand the product." Indeed, Huyn, Blackman, and others in the UWP app community understood design and preached the gospel of Windows app development, not only creating great apps but creating fans of their work. Sardo reached out to other developers for thoughts and opinions on what would make the store better. Some ideas were good, others not.
With the vision and team in place, the next step was to set some goals. Here is where the idea behind the Microsoft Store for Windows 11 dramatically shifts from Windows 10. Previously, "stores" were tied to one idea: Revenue. But Sardo thought this was the wrong way to go about it. "Our goal was to have consumers find the best content on Windows devices and [for] developers to be more successful. That's it. That's the only goal. Needs of consumers and needs of developers."
These ideas were reflected in revised revenue policies for the new store. If a company, like Adobe, has its own commerce model and content delivery network (CDN), they get to keep 100% of the revenue for its apps. Microsoft gets nothing. PC games are treated differently from apps as Microsoft gets 12% — down from 30% — matching the Epic Games Store and beating both Apple and Google, who take much more extensive cuts.
It's a big step in the right direction.
Another small change is just the openness behind its development. The new store experience was part of the first public beta builds of Windows 11, as Sardo wanted user feedback to refine the experience. Today's blog post is a part of that – highlighting features, showing momentum, listening to users, etc.
New design, fewer barriers, and stores-in-stores?
It's not just the model of the store that has changed, but the looks too. Opening the new store, you are greeted not with small indie apps but big ones like Discord, Disney+, Amazon Prime Video, Netflix, iTunes, Adobe Acrobat, CorelDRAW, Canva, TikTok, PlutoTV, Paramount+, SlingTV, and Reddit.
Many of those apps only arrived in the store in the last few months, some as recently as just this week. Something is working here.
One major change is Microsoft letting any program into the store, including "classic" Windows desktop apps like WinZip. Previously, desktop apps needed to use Microsoft's proprietary packaging tool (MSIX), but now companies can use their own desktop installers. That means even web browsers like Opera and Yandex are allowed too (and coming this week).
Another uncanny shift is Microsoft letting other stores into its store. Amazon and Epic Games are the first, but others are expected. Amazon's Android store is part of an even stranger ability to let Android apps run in Windows 11 (coming later).
Epic Games is just the installer to let you run the Epic Games store and launcher. It's a bit weird but convenient for people. It goes live today as well, even though it was only announced a week ago. There's no reason at this point why Steam or Origin couldn't be listed either.
Looks and UX are essential, too. Embracing connected animations, the new Microsoft Store for Windows 11 feels alive as content flows based on clicking. And when your cursor hovers above content, a subtle light effect lets you know it's active. The store is more straightforward while presenting valuable information like reviews, installation, hardware requirements, and more.
But perhaps the most significant challenge is search, and Sardo readily acknowledges "it's hard!" The problem is surfacing the right content that the user intends to find while diminishing bad results or junkware. The company must walk a fine line as some apps are legitimate (not junkware), even if they're not well-reviewed.
One solution to this problem just rolled out on October 1. Now, when someone searches for "WhatsApp," Microsoft features the app above all the other semi-related finds with a straightforward "install" button. It's a welcome and familiar change as it looks like the results from the Google Play Store for Android.
Digital movies and TV shows are overwhelming these days. While you may find what you want in search, knowing where you can watch it is a challenge. Why pay to rent a movie if another service has it free to stream? Microsoft is solving this by now deep linking content to other streaming services: Search for "Dug Days," and you'll see a "Stream on Disney+" button next to it. If the app isn't installed, you go to the store's app listing for it. If it is installed, it simply launches Disney+ and takes you directly to the movie.
Disney+ is the first service to take advantage of this new feature, but there is no reason Netflix, Amazon Prime, VUDU, and others can't either. Those deep links can coexist, giving users a clear choice of where to buy, rent, or stream digital content.
Optimization is also critical to the user experience, so the store is faster now. In an internal report with data from Windows Insiders, Microsoft says the new store is "35% faster for 90% of the users."
Another new feature is the "pop-up store" launching this week with Windows 11. When developers want to share their app on the web, they can copy a simple embed code. That code, when published, gives a clear indication of the app and how to get it — so far, this is standard. But in clicking the "smart badge," it expands using web technologies to effectively launch a mini–Microsoft Store where users can then directly install the app right then, instead of handing off the link to the main store app in a more jarring experience.
Challenges (and things to come)
The new Microsoft Store for Windows 11 has been in public testing for a few months already. Feedback has been positive, although there has been some criticism too. Some of that is just stuff "coming soon," as Sardo acknowledges the team couldn't get everything into the app for October 5, when Windows 11 launches.
For instance, letting users manage desktop apps in their store library is in the works. And there is still a lot more to be done in search, although sorting by age rating or filtering by category is now rolling out. Sardo's team promises, "and there's even more we have planned – we'll have additional improvements to share with you in the coming months."
Android apps for Windows 11 are set to debut for Windows Insiders in the coming months. For the first time, users can run Android Apps, Linux apps, UWP, web apps (PWA), and native desktop apps side by side in Windows 11, which is undoubtedly bizarre but a testament to the openness of the OS. It's unclear how search will work with multiple app entries like TikTok, but Sardo says they'll explain it all when it launches.
There are still some oddities too. If you search for DOOM Eternal in the Microsoft Store, you find the game, but the install is handed off to the Xbox app for PC to download. Sardo explains his team and the Xbox team work very closely together and that app is better designed for gamers. But the process still seems a bit disjointed — it seems the Xbox app should hand off to the Microsoft Store for all downloads instead of the reverse. However, for now, this is how things will be.
Another change is more fundamental. The concept of a "walled garden" store, as argued by Apple, is to ensure quality apps and platform security. With these new policies, some of those walls have been pulled down by letting full desktop installers into the Store. While those apps still need to be vetted and approved by Microsoft, getting a 2000-era desktop installer with pop-ups feels quite outdated.
And classic apps like WinZip or Adobe Acrobat don't update through the Microsoft Store as one may expect. Instead, those apps (and browsers like Opera) use their own app updaters, just like it was in 2001 instead of 2021. Developers can solve this by adopting Microsoft's MSIX app package format. It remains unclear how many developers will go that route or even go further by redoing those old apps with more modern Microsoft dev technologies. But Sardo claims there's "a lot of energy around MSIX," and at least one significant publisher may be switching over.
So far, It seems Microsoft and Sardo have made many good choices and have had many early wins. The new Microsoft Store for Windows 11 has more momentum pre-launch than the Windows 10 Store had during its entire tenure, which indeed says something. But we'll have to wait and see if that drive can continue as the long-term success of the Microsoft Store hinges on how Windows 11 is received by consumers.
Will developers embrace writing new apps for Windows 11 instead of using Microsoft's store as a simple link repository? That's the challenge, and the jury is still out.
Get the Windows Central Newsletter
All the latest news, reviews, and guides for Windows and Xbox diehards.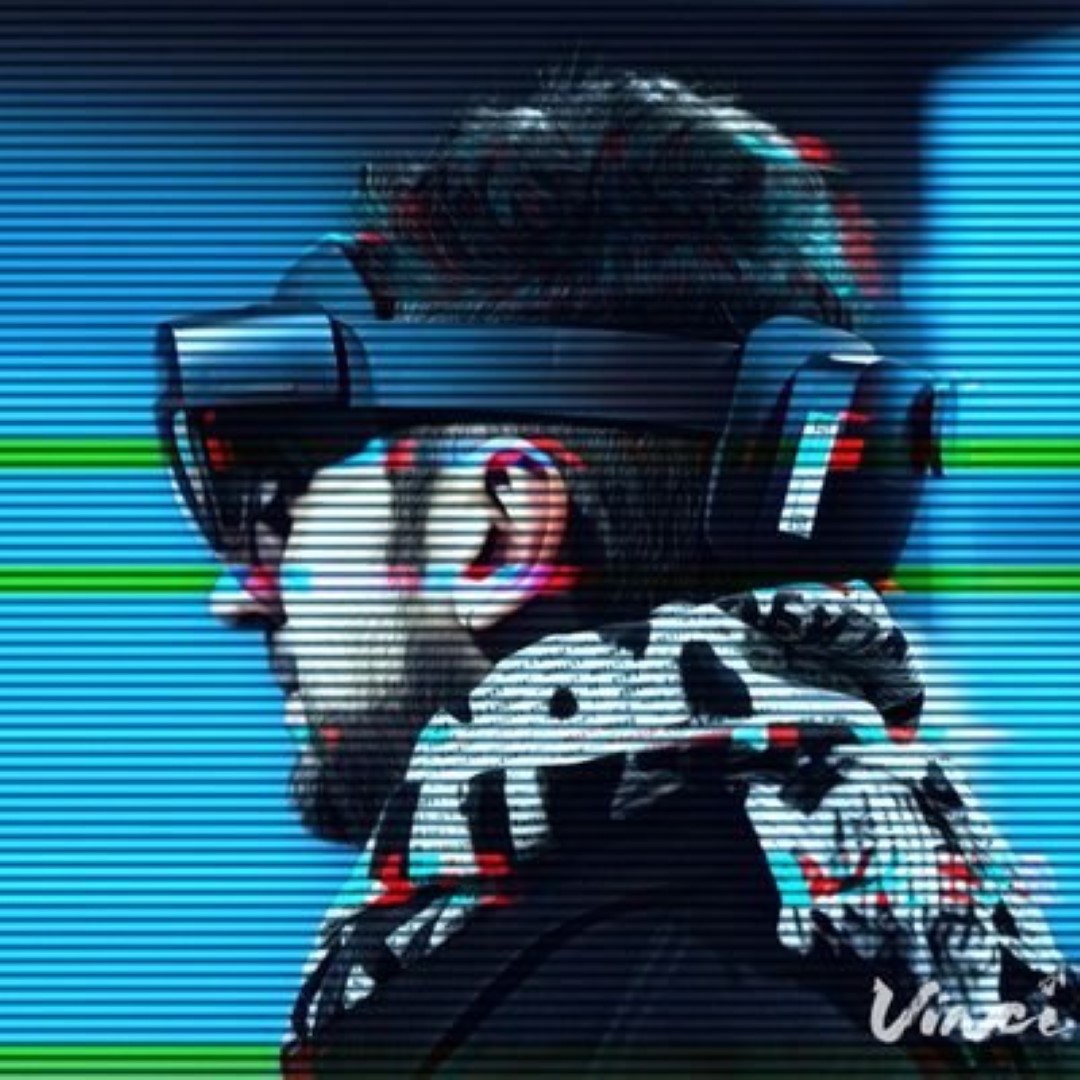 Daniel Rubino is the Editor-in-chief of Windows Central. He is also the head reviewer, podcast co-host, and analyst. He has been covering Microsoft since 2007, when this site was called WMExperts (and later Windows Phone Central). His interests include Windows, laptops, next-gen computing, and watches. He has been reviewing laptops since 2015 and is particularly fond of 2-in-1 convertibles, ARM processors, new form factors, and thin-and-light PCs. Before all this tech stuff, he worked on a Ph.D. in linguistics, watched people sleep (for medical purposes!), and ran the projectors at movie theaters because it was fun.