Microsoft thanks Insiders for helping shape Windows 11
The feedback of Windows Insiders helped shape the features and design of Windows 11.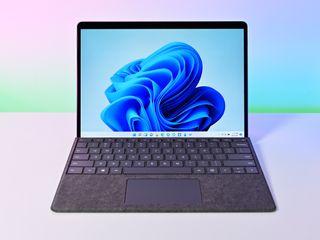 (Image credit: Windows Central)
What you need to know
Microsoft shared a video thanking Windows Insiders for helping shape Windows 11.
The Windows Insider program launched almost seven years ago before the launch of Windows 10.
The video discusses how the feedback from Insiders helped create Microsoft's new operating system.
Windows 11 officially started rolling out this week. Before the operating system rolled out to the general public, Microsoft released preview builds of the OS to Windows Insiders. The company recently shared a video on the Windows Insider Program YouTube channel thanking Insiders for their help shaping Windows 11.
"It's been a journey building Windows 11," says the video's description. "Thank you Windows Insiders for your energy and enthusiasm that helped create a new Windows experience that brings you closer to what you love, empowering productivity and inspiring creativity."
An art director, brand manager, design lead, developer, designer, and user researchers from Microsoft discuss how Windows 11 was shaped by the feedback of Windows Insiders.
Windows 11 includes several new features, including an improved Snap Assist feature, a new touch keyboard, and a new Microsoft Store. It also has a new Start menu and Taskbar, though those have proven controversial.
We have a piece that breaks down everything new in Windows 11, as well as a video walkthrough of the operating system.
If you don't like the look of Microsoft's new OS, make sure to check out our guide on the best apps to customize Windows 11.
News Writer and apps editor
Sean Endicott brings nearly a decade of experience covering Microsoft and Windows news to Windows Central. He joined our team in 2017 as an app reviewer and now heads up our day-to-day news coverage. If you have a news tip or an app to review, hit him up at sean.endicott@futurenet.com (opens in new tab).
How well do you think Microsoft listened to feedback when developing Windows 11? How do you feel about the current state of the Windows Insider program?

I feel like the current insider base or the feedback readers were fans of a certain company that has a fruit logo on it, so there's nothing much to feel about, only to wonder where the heck did the design crew go with it all, aside from that, the engine isn't bad...though the minimum requirements aren't so "mobile" friendly either which isn't something you'd expect from a company that seemed to be claiming on optimization or "ditching old code for new ones". and its not like I don't like some of the design features but "WINDOWS" should appeal anyone by giving users freedom within the UI so far I see that they are trying to appeal only one crowd and that's bad, that's a close minded market that I would not follow.. plus I don't have a new gen PC, so I wont be able to use it for the time being but I plan to in the near future. As to what I run on right now,
Running on 12gigs of ram DDR3, a threaded i7 HQ series CPU, with an NVME SSD oh and a Nvidia 950 GTX GPU, all I'm lacking is simply TPM2.0 but as a person who has experienced ransomware once, I'd agree with the said safety measures being vital in this current era of viruses.

Freedom within the UI to an extent. Sometimes too many options is actually bad. Now where that line is drawn is debatable of course.

Insiders have had access to Win 11 builds for what? 3-4 months? MS made changes based on feedback in that time frame, within that timeframe? Right. If they had there darn sure would be folders in start, and the taskbar could be moved somewhere other than bottom. (among other things)

Thanx for not making it work on good computers. Sticking with 10

The way they are going on, you'd think it was a complete re-design and re-write of the entire operating system! In all honesty it is very minor update to Windows 10. I also don't think they can say they've listened to any of the Windows Insider feedback 😂 I don't think anyone was clamouring for the Start Menu and Taskbar functionality to go back 20 years. But "it looks nice" so that's what matters, right? 🙄

How something actually feels to operate matters more than how it looks. I don't get work done by looking at screenshots. I actually have to USE the OS. Windows 11 is inconsistent, even in the context menus. It requires more clicks to achieve things that were buttons in the top level of the UI in Windows 10. It's just not a productive OS to use, unless you do literally everything with keyboard shortcuts - and I don't know anyone who operates OSes like Windows, macOS or Linux that way (barring server/system administration); due to how many odd 3-button combinations would comprise that. It's just not an ergonomic UI. It's not visually consistent. There are "double context menus" due to them not moving things over, in multiple places. Context menus that change order based on where the mouse is on the screen. This must be one of the messiest hack jobs of an OS/Graphical Shell redesign I've ever seen... Imagine if Apple had done something like this. We all know the entire tech press would CRUCIFY them. They'd be ridiculed on Saturday Night Live. Fox News and CNN would finally agree upon something. The only reason Windows 11 is getting such a pass, is because - unfortunately - expectations for Microsoft are already low since they've proven themselves to be incapable of delivering well-designed, visually consistent, ergonomic [revamps of their] software. No one thinks "good design" when it comes to Microsoft, so the bar for acceptable is simply "So, does my software and games still run?"

Insiders shaped it, then got kicked out of it.

A bigger thanks for the people who risked testing windows 11 on unsupported devices.

You're welcome. Actually haven't been kicked off yet.
Windows Central Newsletter
Thank you for signing up to Windows Central. You will receive a verification email shortly.
There was a problem. Please refresh the page and try again.