Netflix for Xbox adds private video recommendations to Facebook friends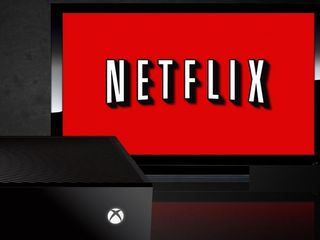 Netflix is now allowing users in the US and Canada to recommend movies and TV shows privately to any of their Facebook friends in a new update for the Xbox One and Xbox 360, among other devices.
Netflix states:
Netflix adds that any Facebook friends who have not yet connected their account to the streaming video service will get a recommendation message via Facebook Messenger. The update will also be released today for the company's website users, along with the iPhone and iPad, the PS3 and Netflix on set-top boxes and smart TVs. Other platforms will add the update in the coming months.
What do you think of this new recommendation feature?
Source: Netflix (opens in new tab)
Windows Central Newsletter
Get the best of Windows Central in your inbox, every day!
Thats a nice little feature! I wish they would bring back the party mode they had on the 360. That feature was awesome, lots of people enjoyed it!

That's one of the long awaited features I want. We want to snap Skype and watch Netflix with family across the country. I also would love it if Skype would allow more than 3 devices in a video conference, bumping it up to 5 would be perfect for us as the kids like to watch with several friends now who all seem to have Xbox Ones. Doing it manually, just sucks when someone need to make a bathroom break.

Yes, it was much easier to be in a group chat on Xbox with all of your friends. Being able to stream the same movies or shows at the same time. I hope they can bring that feature back.

And add it for ALL of the video streaming services since there are so many offerings on Xbox One these days.

Yes, like Hulu and YouTube. That would be really awesome. Maybe in the future!

I think we've been able to snap Skype since July. However I can't confirm the number of devices that can be used in a conference.

Yes. I do it now on our Xbox One, but I want it to work with a Party Mode for all of my video services. That way we can be the presenter and sync everyone's stream as well as pause all devices from one location.

Or you could just tell them yourself....

But requires talking to people...

I don't use facebook, so I better be able to opt out of this message

Meanwhile the WP Netflix app could really use some love. Profiles, for starters. And it REALLY needs a better way to handle multiple seasons of TV shows.

Meanwhile....on WP, the app was last updated in January of this year and may be the only Netflix app on any platform not to be updated with their new logo.

Yeah I noticed that as well and was wondering if an app update will be in toe or if it's just a render that doesn't actually mean anything.

I still don't understand why they just don't make their own social network

Because Facebook already exists and has potential to bring in new customers?

Instead of integrating into new services on Xbox, I would rather they make the exiting app better. Continuous scroll would be nice so I don't have to grab and swipe for each page. Also, the back button in the app is terribly inconsistent. 90% of the time, it doesn't work at all when I try to push it like every other Xbox One app. I hope they fix these and make the base experience better before adding new bells and whistles.

Oh don't worry, they totally removed gesture and voice support in the new app, they've dropped kinect like a bad smell. Get ready to pick up your controller for the new app which has worse performance and loads slower.

I hope no one recommends anything for me. Or maybe I can turn off getting recommendations.

I'd guess you can turn it off after the first recommendation comes in.

Been a feature in the UK for well over a year.

Its nice but people are doing it wrong they really should be using the queue list on the website

That seems entirely unrelated to what the article is about.

Anyone else notice that the on screen keyboard is no longer displayed on SmartGlass devices when you enter the Search menu in the Netflix app?

That's cool actually. Definitely a feature I'll use

Seems to have shafted the kinect integration. Was really useful for watching tv shows and films. Now only pause/play seems to work.

Oh man. They went back to the old Xbox 360 app on the Xbox One. Kinect worked well for this app.

After messing with it some more. DON'T UPGRADE THIS APP!! The app killed Snap mode

The App itself isn't in HD either.

This is now officially the worst app on the Xbox One. I'd say it's even worse than the OLD Youtube app. If this isn't fixed within the month I'll be cancelling my Netflix Sub. 1. Loads slower 2. NO Kinect integration at all 3. No Snap 4. harder to navigate Could they of made a worse app? I seriously doubt it.