New original Xbox games hit Xbox One backward compatibility today
Eight new original Xbox games are now playable on Xbox One, including The Elder Scrolls III: Morrowind, Jade Empire, and Panzer Dragoon Orta.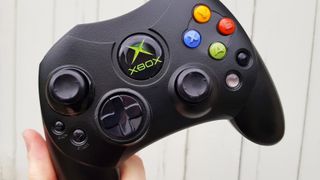 Earlier this month Microsoft announced an expansion of its backward compatibility program, ushering in 19 new titles from the original Xbox era. Building on the founding library of titles delivered last November, the second wave is set to bring more fan favorites to Xbox One. Today, a portion of these new titles hit the console, prior to a full rollout scheduled for next week.
Xbox One owners can now play eight new original Xbox titles via backward compatibility, including The Elder Scrolls III: Morrowind (opens in new tab), Jade Empire (opens in new tab), and Panzer Dragoon Orta (opens in new tab). Below is a complete list of today's new titles now playable on the console.
Each of these titles can be accessed directly through the Xbox Marketplace as a digital purchase or with the original discs from over a decade ago. Visual enhancements are delivered across the Xbox One family, with a sixteen-times resolution increase on Xbox One X and four-times bump on Xbox One S.
More original Xbox games are also on the way – Destroy All Humans!, Full Spectrum Warrior and a variety of Star Wars experiences are among the 10 further titles set for April 26. Which titles are you hoping to play? Drop into the comments section below with your thoughts.
Matt Brown is Windows Central's Senior Editor, Xbox & PC, at Future. Following over seven years of professional consumer technology and gaming coverage, he's focused on the world of Microsoft's gaming efforts. You can follow him on Twitter @mattjbrown.
First thing I did when I got up this morning was download Jade Empire and purchase Panzer Dragoon Orta and Conker Live and Reloaded. Just a shame that I now have to endure the next 8 hours of work before I can immerse myself in these amazing titles from two generations ago. Ahhhhhhh the awesome memories.

I have the game disks for Conker, Morrowind, Destroy All Humans and Full Spectrum Warrior as well as a few Star Wars games so I just need to insert the disks and that downloads the game. The only downside is that the disk has to be in the drive to play it but that's no different than any of the disk based games.

3 games I just bought. Conker, Jade Empire and Panzer Dragooon. Cannot wait to play PD in 4k!!

Godzilla: Destroy all Monsters! Fingers are crossed.

Does morrowind have the expansions?

I know it's not this week, but can't wait to get Republic Commando. I loved that game!

Let's see.... I own Breakdown, Conker, Jade Empire, SSX3 and Panzer Dragoon Orta on disc. All that matters to me right now is Panzer Dragoon Orta. I am happy

So basically, the OG X1 is dead?

You mean because it wasn't explicitly called out for the resolution bump like the S and X were? Nah, it's covered under the S (yes, the Xbone Phat does get the 4x resolution bump). The S and Phat are close enough that the Phat won't be dead until the S is also dead.

Love that more games are available to play. Would love it more if Timesplitters 2 were made backwards compatible, and able to purchase digitally or make another one for current generation consoles. Same with fusion frenzy. These games would be amazing with Xbox live.

Wow, time to get the dust off those games. Orta, Jade and Breakdown are going to keep me occupied for a while. I really wish they would bring Sega NFL 2K5 and Remade the Banjo Kazooie and Tooie collection like they did with Gears of war ultimate edition and from the X360, Soul Calibur IV!!!!!!

Panzer Dragoon Orta is even more beautiful than I remembered it being. What a great game. I really hope the rumors end up being true and achievements are added to OG Xbox games. Gimme Max Payne 1 & 2 and I'll be giddy.

It is stunning isn't it?! I was bracing myself for the fuzzy reality of an Xbox title, but the boost to resolution has effectively given us the game we remember in our mind's eye, and it's a joy to have it back. Now, please let us have Jet Set Radio Future next!

i couldn't find the games by searching or in the BC store listings
Windows Central Newsletter
Get the best of Windows Central in in your inbox, every day!
Thank you for signing up to Windows Central. You will receive a verification email shortly.
There was a problem. Please refresh the page and try again.