October Xbox One system update rolling out: features improved Snap mode, MKV support and more!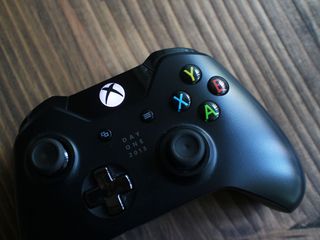 There's a new system update rolling out for your Xbox One. You'll find that the "October" Xbox One system update that we detailed last month for preview members is now rolling out to everyone. Today's update is notable for introducing a new Snap mode, MKV support and more!
Here's the full and detailed changelog for today's update:
New Snap and Friends functions
Stay in the game and in touch with your friends at the same time with improved Snap, SmartGlass and Achievements functions.
Snap Updates – We've updated the Snap Center to include quick access to many of the things our fans wanted faster access to when playing a game – Friends, Messages, Game DVR, clock, and battery indicator – as well as making it easier to close and open new snap apps when playing a game. A double tap of the Xbox button on your controller will bring up a menu that allows you to open a new app in snap mode, close the current snapped app, or switch focus between your game and your running snapped app. Additionally, two apps have been optimized for Snap mode:
Friends Snap App – Access your friends list without leaving the game. Quickly check your friends list to see who's online right now and take actions like send message, invite or join.
Messages Snap App – You'll be able to open, read and respond to messages in Snap mode, and messages will now be displayed in a threaded conversation view.
Achievements App – Updated to enable sharing of achievements you've unlocked with captions, see a list of friends who have unlocked specific achievements, and an updated achievements Snap landing page that that shows Achievements on recently played games, when a gamer is not actively playing a game.
Friends section – The new Friends section enables you to see at a glance what's going on with your friends. You can stay up-to-date with their current activities, the most popular games your friends are playing, and a Gamerscore leaderboard to see who has improved their Gamerscore over the last 30 days.
New SmartGlass features – You can now see a list of your top games in your profile. You can also see a list of your friend's most popular games in the Friend's section of SmartGlass.
Improvements for TV and video
We're excited to roll out updates that will make your viewing experience better than ever on Xbox One, whether you want to watch TV or use SmartGlass as a universal remote.
Media Player DLNA and MKV support – The latest version of the Media Player app will now have support for DLNA streaming. With this update, you will be able to easily access and play music, watch photo slideshows or movies stored on home media servers and devices that support the DLNA server protocols. Additionally, you will now be able to playback MKV files stored on a USB device or a device on your home network that supports DLNA streaming.
Live TV MiniGuide – For markets where OneGuide is available, a new MiniGuide on the bottom of the screen will display details about the TV content that is currently playing. You can quickly change channels, see what's on other channels, and tune to the previous channel or other recent channels. While watching TV, you can also launch Miniguide using voice, by saying "Xbox Select – MiniGuide"
OneGuide in 11 new countries – Live TV listings and schedules will be made available to customers on Xbox One and SmartGlass for Belgium, Chile, Columbia, Denmark, Finland, Norway, Portugal, Poland, Sweden, Switzerland and Russia in the next few days.
Internet TV Apps – Apps with live TV channels can now include their TV listings within OneGuide. In addition, other Xbox TV features such as channel changing using speech and Miniguide will work with these apps. These features are enabled automatically the first time you sign into a supported app. The first app to support this feature will be Zattoo with an upcoming content update for their app. The Zattoo app is available in Germany, Switzerland, Spain and Denmark.
Universal Remote Control in SmartGlass – If you are in one of those 11 countries that are getting OneGuide TV listings, you will also be able use your mobile device to control your Xbox, TV, and/or Cable/Satellite box.
Live TV initial setup experience – This update will enable you to select "On start, go to TV" for your Xbox One console. Additionally, you will be shown a one-time message highlighting this new capability, if you had previously setup Live TV or have not yet set "On start, go to TV" under Settings – Power & startup.
Live TV Cable & Satellite Box auto-detection – In select markets the Live TV Setup experience is being improved by attempting to automatically detect the set-top box connected to the HDMI-In port on your Xbox One.
New accessory and "hide" features
We are also excited to roll out a few other cool features this month
Updated Devices & Accessories page – To access the new page, go inside Settings, where you can Find, Assign, and Update Xbox One accessories. You can now more easily "assign" accessories to specific users, such as assigning a headset to a specific gamer.
Firmware updates – You can update the firmware for an individual device.
Find my Controller – You can also more easily find (or identify) a controller by making it vibrate.
Hide Games and Apps on your console – You can now hide items in the "Ready to install" list under My Games and Apps. This is a per-console setting and items will reappear in the list if they are installed again from the Xbox Store. To access the shortcut to temporarily show "hidden" items, press X while holding down both triggers and it will show all hidden items until you exit My Games and Apps.
A massive update for October. Which feature are you looking forward to trying out the most?
Source: Xbox Wire (opens in new tab)
Windows Central Newsletter
Get the best of Windows Central in in your inbox, every day!
Sweet cheesus... Finally. Thanks Microsoft.

DLNA, DLNA, DLNA! It's a miracle! Now my 360 can migrate to the bedroom for the winter. And to think, I still haven't even thought about canceling my Xbox music subscription now that I can access all my non subscription music. It's sad its taken this long to get access to my "Microsoft" Home Server, but thank you Microsoft for these enhancements. I finally can retire my PS3 as my entertainment device of choice.

The big miracle is MKV. Man, I barely believe it. The forts non-MiniITX and console to support it. It would be perfect if support 10 bit HI10 codec playback.

Yeah! MKV and DLNA are the features that I'm waiting for a long time, finally it's here. I agree that 10bit MKV support will close the gap of it. Xbox One FTW!!!

when i access my pc on media player preview it doesnt show my mkv files?!?!

when i access my pc on media player preview it doesnt show my mkv files?!?!

Why not mkv for wp? :'( show us some love MS

You can't be more right. We need native support for MKV in Windows Phone. And Windows for that matter.

If I were a betting man, I'd say we'll get it in a future update any time now. It only makes sense for MS to link app development across platforms. We'll see, though.

Why? You don't need MKV for a small screen.
Watch 'em on a 50"+ HD TV. Get MP4 for mobile.

Okay then dont buy a 1080 hd screen phone. Cuz that's for 50 inch LEDs. Buy a 640*480 resolution screen phone. Makes sense huh?

Yes I won't, a 1080p small HD screen does not make sense to me.
AND it shouldn't make sense also to everyone :D Kidding aside, AFAIK an MP4 file can do 1080p that is enough for Mobile. Just look at YouTube. <--AND YES. I love playing 1080p videos on the YouTube app on the Xbox One with my LED. *Glorious Added "benefit" (also AFAIK) of an MKV file is it can do DTS and Dolby 5.1 <-- which you cannot enjoy on a Mobile Phone. So here is what you do: 1. Get an XBox One(or PS4, or a BluRay Player) Or
1B. Or if you belong to the Master Race(PC Gamers) get a high end PC with a decent sound Card and HDMI output. 2. Get a AV Receiver(HarmanKardon, Yamaha)
4. Get a 50"+ HD TV
5. Get 5.1/7.1 Speaker system(PSB, Polk)
6. Get a 12 Inch Subwoofer
7. Get a comfortable Sofa
8. Invite friends to come over. :D AND That is how you really (or I) enjoy Movies and Gaming.
Not on those lil' ole screens...

Hah i own most of the things you mentioned. But still i need mkv for my phone. Ask anyone, most of them will agree with me.

Hah i own most of the things you mentioned. But still i need mkv for my phone. Ask anyone, most of them will agree with me.

Why is October in quotation marks? Am I missing the joke?

Update was available for preview since mid September.

Still no "Record That" button combination.

Kinect works awesome for that

Yeah there is, double tap the Xbox button and hit X.... I think it's in the update video

None because I've had these features for a while

Congrats. Now mind stepping down from your high horse and appreciating the update for us pleebs who haven't gotten it yet?

do you mind being not being a negative nancy and not talk down to me just because ive had the features for a while? not my fault you didn't get picked for the preview program.

Yeah, I thought I was the only one, seems like I've had some of these features for a while

If you're in the preview program, you get features around 3-4 weeks early.

i hope the next one comes out soon

yeah theyre nice. I wonder when the next preview update will be available

Do You have invitation left :) gt : Jackguitare. its the Third time i try ... Someday someone Will give me one haha

Just sent you one. They can take a while to arrive.

Hey man, if you've got any left mind if I have an invite too? o Stairhopper o is my tag :)

Me too, please. Gamertag: MSFT Fanboy11

I'd be grateful: Jayruguitar

Thanks :) I'll receive it in my outlook or directly on my Xbox?

It comes through as an Xbox message.

Just wait for DirectX 12 to roll out on Xbox

DirectX 12 runs on Xbox One, PC/tablets/laptops, and phones or Windows 10 devices.

I have read many rumors stating that DX12 won't really help visuals on XBOX One as many believe. I hope all of those rumors are wrong, but oh well... I still enjoy my XBox One a lot more than PS4 which is just collecting dust at the moment.

phil spencer said it wont do much to visuals

Looking forward to being able to play games

Why can't I play my mkv files over the network still even with this update?

Most likely dts audio in your files, that's not supported yet. Have a look at Plex instead (will transcode dts etc).

Finally DLNA one of the few features I missed from my 360

Xbox One is aking Sony look like a bunch of slackers relying on their brand to sell consoles. If MS continues to value user feedbacka cross all their platforms both the culture and perception od MS as a while will begin to change for the better. Keept it up guys.

Nope, wont happen. They have one competitor to battle in the console war and they can't afford to be irrelevant or they will loose boatloads of money. In the Mobile and OS markets they can afford to "crap" around without taking a major financial hit with their Android licensing, Windows and Office making them damn near bullet proof.

So negative... Do you have a Windows Phone?

Good I was looking for this update for the snap mode.

This is a huge update, been waiting for this for a while. Downloading now! Also, would someone be so kind to invite me to the beta program GT: rdubz0121.

I'm not at home right now but can you PM me as a reminder? I'll invite you next time I'm at my console.

Just sent you an invite. They can take a few days to show up. Then you need to enrol you console which can take a week or so to process.

Would you possibly have any invites left? GT: Jayruguitar

Thank you, thank you, thank you!

MKV? They serious? I thought mkv=piracy in their heads...

Not anymore. MKV = good files in small sizes now!

The format has nothing to do with what it's commonly used for. Though Microsoft are clearly being careful about how they reference it, calling it an 'enthusiast' format.

Subtitle works on Xbox One?

MS doin there thing..... That why i luv MS

Love it been on if for weeks

Pretty much anyone who is on the Preview has been as well. This is about those we are not on preview.

Find My Controller? SWEET

Mkv = piracy lol thank you Microsoft now I am just waiting for twc app to watch tv. Xbox 360 has it by Xbox one no weird

...because of Time Warner being lazy? =P

I can't wait to see what's coming in November! =D

Does anyone else have the issue when every other time you turn on your console, the screen is in a permanent dim lit state until you restart the console completely?

Weird suggestion: Turn it off and totally unplug it for a minute. I had what you described happen once, and it wouldn't fix until I did that.

What happened to TV streaming to Smart Glass?

Yea I thought that was in the preview?

Yea I thought that was part of the preview.

It's one of the 'on the way this year' features. Not yet in Preview. Unless I'm mistaken -- it's only available for EU terrestrial digital TV.

doesn't seem to play all my MKV files but certainly a start

Yeah I'm having the same issue with my mkvs

MKV is just a container for video and audio formats. In actual fact many of the inner formats are already supported by Windows. But some of the more hard-core ones aren't yet. I'm sure they will come soon.

Ugh still waiting for kinect with Cortana integration

Windows Media Center, so I don't need my 360. Thanks.

Hey guys, does anyone here belong to the Xbox one software preview program? That is willing to invite me to the program? Please pm me if your in the software preview program and that is willing to send me an invite to it.

I can invite you if you PM me your XBL gamer tag.

Can you invite me : rsidhaarth . Thanks a lot

Done. From experience it can take a few days for the invite to arrive (or maybe they send out invites in waves), after which you need to accept the invite and Enrol you console from within the Xbox Preview Dashboard app. Enrolment can take about a week to process.

Working fine mkv player thank you Microsoft and ps4 gamers must be going insane lol

STILL no OneGuide love in Australia??! WTF Why is this taking so long to get here.... anyone know?

If anyone wants to invite me to the preview program that would be generous for a fellow Scorpio.

I'd like to get in the preview program if someone wouldn't mind inviting me to it.

Gamertag = Gr8 Od3nsRav3n

Xbox is getting all these updates while ps4 is still waiting on the YouTube app. Thanks Microsoft and especially for the new snap center. Next make Xbox music play in the background and put playback controls in the snap center.

It would be nice if support for keyboard and mouse for gaming would finally get supported. I might actually play games on the Xbox One if that happens. I hate controllers.

Anyone know the os version(just curious if the update that was released a week ago hasn't changed)

I hope Microsoft keeps listening and updating the Xbox. Because now I have the whole ecosystem surface pro. Windows phone and Xbox.

Can someone please send me invite for the preview program? Gamer tag is "vijayarajga2912"

I hate this update! That is, I hate two things about it: 1. the new "friends" section on the dashboard, 2. the new Snap center. 1. The previous Friends section was great: it was to the left of the main window in a nice long vertical bar that displayed information about your profile and quickly let you know how many notifications and messages you had, plus how many friends and favorites were online or broadcasting, and you could easily select it to go to the activity feed. Now, all we have is a giant rotating mess that tells you nothing of importance because there are too many people to cycle through anyway, a list of games your friends are playing which is redundant, and a monthly gamerscore leaderboard that is slow moving and therefore not important enough for the dashboard, all things I don't care about and which is sandwiched between the two things I do care about (the main tab and the Store). Now I have to scroll through that junk every single time I want to get to the Store. It's a cluttered mess. Parsimony is king. Don't take trivial things from inside the house (Friends) and plaster them all over the front lawn. 2. Snap center is now slower. Before I could double tap to bring up the snap list and choose an app to snap. Then, I could double tap to switch back and forth easilly. Now, double tapping brings up an annoying 'snap center', forcing me into an extra step every time I want to switch back and forth. It's cumbersome and unintuitive. Who ever thought that was a good idea ("Hey, I know, let's add extra steps when they're trying to quickly switch back to the game!"). So dumb. At least I have Kinect and can bypass most of this idiocy, but it's vexing nonetheless, although not as vexing as the new 'Friends' section. I seriously want to roll back to the previous update.

2. Snap center is now slower. Before I could double tap to bring up the snap list and choose an app to snap. Then, I could double tap to switch back and forth easilly.

LOL wow didn't know I could do that before the update(bold/highlighted text) .

What I do is tap once go to main page then switch to my game or choose to quit snap.

The double-tap-to-switch feature came in a previous monthly update, 1-2 months ago, I believe. But, regardless, now it is ruined by this update so that's all irrelevant now. I'm more irked by the stupid "Friends" section on the dashboard, though.

This is a fantastic update! If there is anyone out there in the software preview program that could share an invite, or would be very much appreciated! My GT is mac n chEZY

All what they did is make you snap apps witch they take time , Xbox 360 was perfect , just press the button and you see all friends and messages instantly

Could someone invite me to the beta program please my gamertag is Random1Planet I've been trying to find a way to access it as I have been on all the others for the original xbox and 360. I have been waiting for DLNA support for ages now we just need the bbc iPlayer app.

I like more the new snap mode, it's so quick snap apps than ever and the new part on the dashboard "friends" remind me the old Xbox 360 competition by gamerscore

I thought Netherlands was getting Oneguide too with this update (I read somewhere that was the case), but now Dutchland seems to be left out. Again. I'm starting to believe Microsoft is thinking Netherlands is a 3rd world country. I love Microsoft, but MS in NL sucks ass.

I'm in the Preview Program, and the OneGuide worked, except for the most important channels (NPO, RTL, SBS). Microsoft needs license agreements with all these parties to be able to show guide info about those ten channels. Insane, right? Apparently, as of 2015 those license agreements won't be needed anymore so they've delayed the OneGuide for Netherlands and will probably try again in early 2015. It's a disappointment, but I can understand the decision. OneGuide without the primary channels did suck in the Preview, it was basically useless.

Thanks alot Alamo 360, this clears things up! Nice to have an explanation why Oneguide got delayed here (in the Netherlands). Well, then we wait till next year.

Hey Alamo 360, any possibility of a preview invite? GT: Jayruguitar

Sure. I signed you up. Can take a couple of days for you to notice anything.

Thank you, thank you, thank you!

Apparently this update gets rid of the coil sound/whine from kinectless consoles. Can anyone who had this issue confirm if this is the case? Thanks.

Installed update, set up dlna on my PC, started WMP preview and found out that displaying any content is so slow and in most cases it says folder is empty ... No problem with music. What about you, guys?

So does the find my controller work when its turned off? Can we assign it to our profile, then select find my controller, and it will turn on and vibrate? Xbox One may be the less powerful console of the big two, but when it comes to software, Microsoft have it locked down! If only they could do this with Windows Phone, and be the top dog!

still missing the most critical feature: an open apphub submission store for windows devs to port great apps to the xb1 as was promised by MSFT but never actually delivered. But it is no surprise. After all, MSFT doesn't really want the xbox 1 to succeed because who'd want an app store with lots of independent devs pushing the platform ahead of the PS4 which lacks such feature. I mean, apple pretty much proved vibrant appstores don't sell hardware right?

My understanding is that gaming consoles are a different beast as they need to be careful of poorly coded apps that suck up system resources and make games slow to run and stuff. Not sure if that's true, but that would be one reason why Microsoft is more protective of it's Xbox One apps store, nevermind that shady app developers could bypass the Xbox Live Games store by releasing games and other monetization apps in the App section instead of the Games section. In short, Microsoft needs to heavily guard the Xbox One app and game ecosystem.

MKV for phone and 360! my anime viewing will be complete.

Now this can replace my Roku and WD live. and wait for it. it can play games too.

xbox is really getting agressive. i going to get it soon after xams

Update looks good, wish I was in the preview and had these features earlier. Anyone feeling generous and has a spare invite, it would be greatfully appreciated if someone could invite me? Gamertag: cityhunter1 Thanks

I just want them to fix the problem where my wireless control keeps dropping out randomly......so many people having the problem but they refuse to acknowledge it. Some people have replaced their console 3 times and same issue.

I am getting the sunset overdrive console in one week and mkv is a plus, I use my blue ray player mostly for media streaming, time will tell if I completely retire it.
Windows Central Newsletter
Thank you for signing up to Windows Central. You will receive a verification email shortly.
There was a problem. Please refresh the page and try again.