October Xbox One system update rolling out: features improved Snap mode, MKV support and more!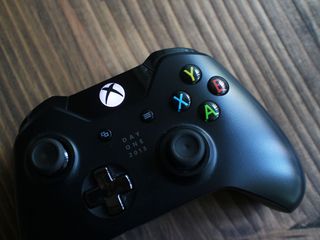 There's a new system update rolling out for your Xbox One. You'll find that the "October" Xbox One system update that we detailed last month for preview members is now rolling out to everyone. Today's update is notable for introducing a new Snap mode, MKV support and more!
Here's the full and detailed changelog for today's update:
New Snap and Friends functions
Stay in the game and in touch with your friends at the same time with improved Snap, SmartGlass and Achievements functions.
Snap Updates – We've updated the Snap Center to include quick access to many of the things our fans wanted faster access to when playing a game – Friends, Messages, Game DVR, clock, and battery indicator – as well as making it easier to close and open new snap apps when playing a game. A double tap of the Xbox button on your controller will bring up a menu that allows you to open a new app in snap mode, close the current snapped app, or switch focus between your game and your running snapped app. Additionally, two apps have been optimized for Snap mode:
Friends Snap App – Access your friends list without leaving the game. Quickly check your friends list to see who's online right now and take actions like send message, invite or join.
Messages Snap App – You'll be able to open, read and respond to messages in Snap mode, and messages will now be displayed in a threaded conversation view.
Achievements App – Updated to enable sharing of achievements you've unlocked with captions, see a list of friends who have unlocked specific achievements, and an updated achievements Snap landing page that that shows Achievements on recently played games, when a gamer is not actively playing a game.
Friends section – The new Friends section enables you to see at a glance what's going on with your friends. You can stay up-to-date with their current activities, the most popular games your friends are playing, and a Gamerscore leaderboard to see who has improved their Gamerscore over the last 30 days.
New SmartGlass features – You can now see a list of your top games in your profile. You can also see a list of your friend's most popular games in the Friend's section of SmartGlass.
Improvements for TV and video
We're excited to roll out updates that will make your viewing experience better than ever on Xbox One, whether you want to watch TV or use SmartGlass as a universal remote.
Media Player DLNA and MKV support – The latest version of the Media Player app will now have support for DLNA streaming. With this update, you will be able to easily access and play music, watch photo slideshows or movies stored on home media servers and devices that support the DLNA server protocols. Additionally, you will now be able to playback MKV files stored on a USB device or a device on your home network that supports DLNA streaming.
Live TV MiniGuide – For markets where OneGuide is available, a new MiniGuide on the bottom of the screen will display details about the TV content that is currently playing. You can quickly change channels, see what's on other channels, and tune to the previous channel or other recent channels. While watching TV, you can also launch Miniguide using voice, by saying "Xbox Select – MiniGuide"
OneGuide in 11 new countries – Live TV listings and schedules will be made available to customers on Xbox One and SmartGlass for Belgium, Chile, Columbia, Denmark, Finland, Norway, Portugal, Poland, Sweden, Switzerland and Russia in the next few days.
Internet TV Apps – Apps with live TV channels can now include their TV listings within OneGuide. In addition, other Xbox TV features such as channel changing using speech and Miniguide will work with these apps. These features are enabled automatically the first time you sign into a supported app. The first app to support this feature will be Zattoo with an upcoming content update for their app. The Zattoo app is available in Germany, Switzerland, Spain and Denmark.
Universal Remote Control in SmartGlass – If you are in one of those 11 countries that are getting OneGuide TV listings, you will also be able use your mobile device to control your Xbox, TV, and/or Cable/Satellite box.
Live TV initial setup experience – This update will enable you to select "On start, go to TV" for your Xbox One console. Additionally, you will be shown a one-time message highlighting this new capability, if you had previously setup Live TV or have not yet set "On start, go to TV" under Settings – Power & startup.
Live TV Cable & Satellite Box auto-detection – In select markets the Live TV Setup experience is being improved by attempting to automatically detect the set-top box connected to the HDMI-In port on your Xbox One.
New accessory and "hide" features
We are also excited to roll out a few other cool features this month
Updated Devices & Accessories page – To access the new page, go inside Settings, where you can Find, Assign, and Update Xbox One accessories. You can now more easily "assign" accessories to specific users, such as assigning a headset to a specific gamer.
Firmware updates – You can update the firmware for an individual device.
Find my Controller – You can also more easily find (or identify) a controller by making it vibrate.
Hide Games and Apps on your console – You can now hide items in the "Ready to install" list under My Games and Apps. This is a per-console setting and items will reappear in the list if they are installed again from the Xbox Store. To access the shortcut to temporarily show "hidden" items, press X while holding down both triggers and it will show all hidden items until you exit My Games and Apps.
A massive update for October. Which feature are you looking forward to trying out the most?
Source: Xbox Wire
Get the Windows Central Newsletter
All the latest news, reviews, and guides for Windows and Xbox diehards.