#OneCast Ep 4: The Division beta, the future of Lumia and Quantum Break for PC?
Episode 4 of the OneCast has dropped, where we discuss The Division beta, Xbox One exclusives on PC, and the future of Windows on mobile devices.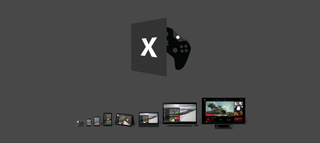 The fourth episode of our Xbox and Microsoft podcast, the 'OneCast,' is now available for download via major podcast distribution platforms. In this week's episode, we discuss the past week of Xbox and Windows 10 Mobile news, including the ongoing beta test for Tom Clancy's: The Division, the possibility of Quantum Break coming to PC and how the Surface brand may be Windows 10 Mobile's long-awaited saviour.
This week's episode is available for download and streaming from the following sources:
OneCast is our Xbox and Microsoft podcast, hosted by the staff of Windows Central. A new episode of the OneCast is recorded each week, with topics surrounding Microsoft news and the gaming industry.
In response to feedback from previous weeks, we've tweaked our podcast format, to offer time stamps for discussions. This allows listeners to jump straight into a conversation of their choosing, due to the varied topics we discuss.
This week's discussions
00:00:00 - Video game collector's editions
00:12:30 - The Division beta
00:39:40 - Xbox exclusives arriving on Windows 10
01:03:40 - The future of Surface and Windows 10 Mobile
01:33:20 - Ask OneCast: Worst gaming experiences
This week's hosts
Every week we'll be discussing an Xbox or Microsoft-related hypothetical question from the audience, so make sure to submit them via our Twitter accounts (@MSFTY and @mattjbrown) using the #OneCast hashtag, via email, or in the comments below!
Further reading on this week's topics
Pre-order The Division for closed beta access on January 28
#AskDanWindows 18 - Is Windows Phone dead?
Windows Central Newsletter
Get the best of Windows Central in in your inbox, every day!
Matt Brown was formerly a Windows Central's Senior Editor, Xbox & PC, at Future. Following over seven years of professional consumer technology and gaming coverage, he's focused on the world of Microsoft's gaming efforts. You can follow him on Twitter @mattjbrown.
Missed number 3, but caught the first two. My only complaint was with Sound cloud. The fist time I tried it played two audio streams. Since that attempt I have tried a few more and it plays ok, but with a very feint other stream in the background. Also, the proper feed volume us a little quiet, can't hear it very well when driving. Enjoyed the content though. I will go back and do 3 before I try ep4.

That's strange re: the streaming problem. Are you playing it from this page? If so, try opening it on Soundcloud itself and see if that helps. I'll inform Matt regarding the volume, will try to get that higher in the future. Thanks for listening Peachy.

Looking forward to the next episode... Hopefully we will see new WPs before, so that we can have a more fruitful discussion about W10M.. Keep up the work guys...as somebody mentioned above.. Voice should be normalized... It's pretty annoying when I'm using earphones to listen...
And I have one suggestion.. Add a small tricks and tips section for W10/W10M/Xbox.. It would make the podcast more interesting.. :) kudos

Could do a tip of the day or something like that. :) Good suggestion. We'll try something new for the voice normalization this week, hope to have that fixed.

Nearly through ep3, no background audio. So possibly fixed. Richard seems to have the same issue with Infinity that I have with Gems of War.... Monopolised my life. You guys are spot on with MS dropping the ball in terms of Xbox leverage. And the store comments are right on the money.

Thanks a ton for listening. I think the sleeping on Xbox integration with Windows will take a turn in the future, the box under your TV is gonna matter less and less as internet speeds improve across the globe.

Got it through podcast app... Few points about W10M was pretty interesting and thoughtful... Appreciated.. Looking forward to this series of podcasts.. So that I can get rid of Windows Weekly :p

Thanks for listening dude. I'm sticking with W10M until the bitter end! :P

Does any podcast app have "chapters" or sections? So you can jump to sections you like... Like pornhub... :|

Not sure. We provided time stamps in the article so you can skip through though. Best we can do so far.

I've listened all the way through each time... A little slow, but good. I liked when you had a "guest", last week... I think you just need more people, get more of a discussion. Otherwise good stuff.

Aye, we actually planned to have Jason Ward on this week's show to discuss the "death" of Windows Phone, but had a scheduling conflict. Can be hard cus of all the different time zones we have going on here on WC. We also plan to have some industry figures on the show eventually. Thanks for listening though matey.

The guests are good, keeps it fresh.

Hi, Love the podcast! I've been waiting for a podcast like this to come onstream :-) Listen every week on my commute to work. The only comment I have, is can you normalise the sound levels between speakers. I find that one person is very loud, and the others much quieter. As a result I find myself having to turn the volume up and down to compensate, depending on who's talking. If you could please try and normalise the sound levels betwen everyone, it'd be great. Thanks, Glenn

Hi, yeah we're still trying to normalize the sound levels, I think part of the problem is literally stuff like moving away from the mic in the chair and such. Next week we could try with headsets instead, although I'm not sure if audio quality would take a hit as a result. Will keep experimenting. Thanks a ton for listening though matey.

Audio is good dude. Just turn up the decibels being pumped out on edit. Posted via the Windows Central App for Android

Matt AKA podcast editor here. I'll make sure this is addressed next week!

No Podcast Lounge, no listen. Unless I'm doing something wrong I just kind seem to find out and that's how I listen to all my podcasts. Good luck with the show!

*can't seem to find it (grrrrr, wordflow)

Try searching for this URL in Podcast Lounge http://feeds.soundcloud.com/users/soundcloud:users:198446974/sounds.rss

That worked. Thanks. Podcast+ Pro

Thanks for listening sir!

More people need to be listening to this. It's very good. Posted via the Windows Central App for Android

OK. So do the positives outweigh the negatives of launching exclusives on PC? Sony doesn't launch their exclusives on PC. The typical Sony Fanboy poses the same question, "Why should someone get an XB1 when they can play all their exclusives on PC and have a PS4? Stupid XBots!!"

It depends on the exclusive I guess. A single player game like Quantum Break will lose its power as a system-seller over time, it's better for Microsoft Studios and Remedy to cash-in with a PC version at that point, and reinvest the money in Alan Wake 2, 3, QB 2, who knows. It's free money for a game like that, and the profit margins on selling games are a lot better than selling Xbox One consoles, especially after QB has been out for six months. I guarantee QB will eventually hit PC. Games like Halo 5 however, that monetize well simply being on Xbox cus of the micro-transactions and the fact the online component needs an Xbox Live subscription will far less likely hit PC. Market share isn't everything at the end of the day, if Microsoft Studios sells far more games simply because they're making more, then that's a win for Xbox One owners, cus it means more quality games for us. As long as the Xbox One's market share stays healthy (and it is for now, beating Xbox 360 / PS3 sales over the same period, and its not THAT far behind PS4) then putting some of their exclusive Microsoft Studios-published single player games on PC is a smart move, particularly if they put them on the Windows 10 Store where they don't even have to pay fees to Steam. More money for Remedy, more money for Moon Studios, Undead Labs, etc. All beating Sony does on the symbolic numbers-game is give Xbox fans bragging rights on social media, which ain't really important at the end of the day.

Excellent clear response. That begs the question why doesn't Sony put Uncharted, God of War or The Last of Us on PC? I'd say it those are similar to QB genre. Is Sony so obsessed with the numbers game they care more about exclusivity than making $?

I'm not sure they have the expertise in-house to do those ports, the PS3 is a specialized piece of kit, and Naughty Dog work very closely with Sony to make those games work perfectly on their system. Whether or not they have the right teams to do those ports in-house is unclear, and even if they did, it's less of a good idea for Sony. PS4 is their bread and butter right now, whereas Xbox is more of a PR platform for Microsoft (in my opinion). Xbox has mass consumer "fun" appeal where other Microsoft products are simply seen as functional. The only reason Sony is ahead right now is cus of conversations like "but all my friends have a PS4", I think that reflects in the fact Sony aren't TOTALLY dominating the landscape right now. Now why wouldn't Sony want to get some extra cash by porting some of their exclusives to PC? The PS3 is likely the answer there. Unlike the Xbox 360, the millions of PS3 users out there are using PSN for free, dragging down its overall quality and likely costing Sony a lot of money. Sony want/need those users to jump to a PS4, and I think Sony might have better margins on the PS4 than MS do on the Xbox One cus they do parts of the manufacturing themselves in their own chains, that's a bit of speculation though. Sony might not have the expertise in-house to even make PC games come to think of it, Naughty Dog are very specialized Playstation guys. Sony DID however publish Helldivers on Steam under their mobile brand, so they might be exploring the possibility. Microsoft/Remedy already have that expertise in-house, so it's a no brainer for them. In short, I speculate that hardware sales are mre critical to Sony right now than they are to Microsoft. I think turning Microsoft Studios into a publishing powerhouse across Xbox/Steam (and PS4 even, with Minecraft) could be a smart move for mindshare, PR, and longevity tbh. I mean, you have to imagine in the far future, consoles will matter even less, as internet speeds go up and up and up, streaming games from the cloud becomes even more viable, at that point, only your software and cloud infrastructure matters... and Microsoft will have both of those in bulk amounts. Alot of these points are speculation btw, I'm no industry analyst and don't have the numbers, but it makes a lot of sense if it were accurate.

Great stuff Jez. I truly appreciate your time to respond and you certainly do sound like an "industry analyst" to me. Well, done and keep up the good work. :-)

Thanks buddy, thanks again for listening, if you have any questions you'd like to hear us discuss on next week's OneCast let me know via the channels listed in the article and I'll give you a shoutout. :3
Windows Central Newsletter
Thank you for signing up to Windows Central. You will receive a verification email shortly.
There was a problem. Please refresh the page and try again.