Our top 10 most anticipated Xbox One games for Fall and Holiday 2014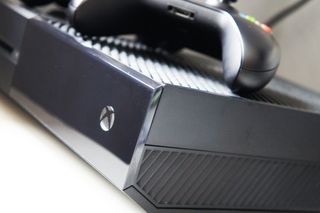 Destiny, Sunset Overdrive and Halo: The Master Chief Collection are just some of our picks.
Microsoft launched the Xbox One console less than 10 months ago, but the launch titles that were offered at that time were something of a mixed bag. That's usually the case for the release of a new console but there's a lot more to look forward to for the fall and holiday season as a flood of new Xbox One games are set for release.
It's not a shock to learn that the fourth quarter of every year is also the biggest sales period for console games in general, which is why we see a ton of new titles released between September and November. Game publishers like to flood the market with new games so that when the holiday shopping season rolls around, there's a variety of new games to purchase.
So which Xbox One games are the ones that we most want to get, either on the day of their release or as holiday gifts? We managed to cut down our selections to our top 10 picks, and put them in order based on their current release date, but as always your personal list will likely differ than ours. Keep in mind that while all these games are scheduled for release before the end of 2014, their publishers could still delay one or more of these titles into 2015. In fact that's already happened with games like Battlefield: Hardline, Evolve and Batman: Arkham Knight.
Destiny - September 9
Bungie created the Halo franchise for the original Xbox, and it is still the biggest game series in the history of Microsoft's consoles that is exclusive to that platform. However, Bungie decided to ditch both Xbox exclusivity and the Halo series for its latest game, Destiny; in addition to the Xbox One, it will be released for the Xbox 360 and Sony's PS3 and PS4 consoles. That doesn't change the fact that this game is likely to be a huge hit for the Xbox One.
On the surface, Destiny looks like a next-gen Halo game in terms of its graphics and art style. Like Halo, Destiny is a sci-fi first person shooter but in this game the humans are on the verge of extinction several hundred years in the future, as the player controls a character who has to fight to save humanity. Yes, there will also be online multiplayer battles in Destiny as well. Will this game be the next Halo? Only time will tell.
Forza Horizon 2 - September 30
Microsoft's first Forza Horizon game, made for the Xbox 360, was an attempt to make an open world racing game with elements of racing sims. The sequel, which will be released for the Xbox One and Xbox 360, takes place in a world located in southern France and northern Italy where street races can happen at any time of the day or night.
Playground Games is developing the Xbox One version, and it will use the same incredible graphics engine as Forza Motorsport 5, and thrown a dynamic weather system to boot Over 200 real world cars will be in the game, and if you want a taste of it Microsoft will release a free demo for the Xbox One version on September 15.
Alien: Isolation - October 7
Games based on the Alien/Aliens movie franchise have been a mixed bag at best, but we are really excited to check out Alien: Isolation as the development team at The Creative Assembly is trying to bring back the horror and scares that gripped us when we first saw the original Ridley Scott-directed 1979 film that started it all.
Alien: Isolation, to be published by Sega, is set in between the events of Alien and Aliens as Ellen Ripley's daughter Amanda has her own encounter with the xenomorph. The gameplay videos suggest this title will have a lot of "jump out of your seat" scares. Pre-orders for the game will even get to relive some of the events in the 1979 Alien film via DLC packs, which will include many of the movie's actors voicing their characters. Nifty.
Sunset Overdrive - October 28
This game may be one of the oddest first party Xbox titles Microsoft has ever released, and that could turn out to be a good thing. Developed by Insomniac Games, Sunset Overdrive is an open world third person shooter set in a near future where most of the humans have been turned into mutant monsters, and all thanks to the consumation of an energy drink.
Yes, this is a game that not only looks fun to play but has a satirical message about consumerism, which is something that's rare in a AAA game release. The player character will use parkour like acrobatics to evade enemies and lots of weapons to take out the energy drink-created mutants. Sounds like it is going to be a blast to play.
Call of Duty: Advanced Warfare - November 4
Yes, 2013's entry in the first person shooter series, Call of Duty: Ghosts, was a bit dull but we have much higher hopes for this new installment. Developed by Sledgehammer Games, this game takes place a few decades in the future, where the fictional private military contractor Atlas has lots of cool high tech weapons to take out enemies all over the world.
Publisher Activision says this game, unlike previous games in the series, took three years to develop instead of the usual two, which hopefully means a better quality game right out of the gate. The single player trailers look cool, and actor Kevin Spacey both voicing and handling motion capture as the head of Atlas doesn't hurt either. The multiplayer portion looks like a cross between Call of Duty and Tribes (Jet Packs! Laser guns!)
Halo: The Master Chief Collection - November 11
Halo fans will be able to play Halo 1-4 on the Xbox One for the first time thanks to this collection. In addition to both the original and remastered versions of Halo 1 and 2, made for the original Xbox, it contains Halo 3 and 4, made for the Xbox 360, in full 1080p resolution.
Oh, did we mention that this game lets users access the upcoming digital live action feature film Halo: Nightfall? Oh, and the game will be the only place players will be able to access the upcoming multilplayer beta for Halo 5: Guardians, which will begun on December 29th. Add it all up, and this is a must have for any Halo or Xbox One owners.
Assassin's Creed: Unity - November 11
Ubisoft's latest game in its long running action/stealth series has been developed specifically with current gen consoles like the Xbox One in mind. This time the setting is the French Revolution with the player taking on the Templar assassin role of Arno as he gets caught up in the middle of the fight for France.
The game will also have a separate four player co-op experience, where players must take up missions and team up in order to ensure their completion, while also performing some cool parkour moves. We can't wait to see how this game looks on our big screen.
Dragon Age: Inquisition - November 18
BioWare knows how to make great role playing games and the release of the third game in their critically Dragon Age fantasy series, via publisher Electronic Arts, is certainly something to look forward to. Players will be able to choose from one of four difference races to portray in the game ( human, dwarf, elf or Qunari).
Besides larger environments to explore and improved graphics, Dragon Age: Inquisition will let the player choose how it wishes to engage in combat. Characters can fight in typical action-RPG fashion, or they can switch to the good old fashioned tactical RPG viewpoint, where players can pause the action, give orders to their characters and then watch the battle commence. It sounds like old school RPG combined with action gaming, and that works for us.
Far Cry 4 - November 18
Ubisoft brings one of the best open first person shooter series back in this new installment, which takes place in the fictional Himalayan region of Kyrat. The player, a native to the region, soon gets involved in a civil war. Of course, that means guns are used. A lot.
Beyond the shooting, Far Cry 4 promises to offer the player things like experiencing a Shangri-La fantasy world to explore, tigers to control and elephants that can attack. All of this happens in a beautiful but deadly setting that we can't wait to explore.
Grand Theft Auto V - Fall 2014
Yes, this is a port of a game that came out a year ago for the Xbox 360 but we can't help but be excited about the fact that we will soon be able to explore the sights and sounds of Los Santos with higher resolution graphics, more content and hopefully some surprises.
Rockstar Games is scheduled to bring GTA V to the Xbox One, along with the PS4 and PC, sometime later this fall and thankfully the Grand Theft Auto Online multiplayer portion of the game will not only be included, but Xbox 360 owners of the game will be able to transfer their characters and progression to the Xbox One port. Add it all up and it equals a game we have to own, even if we still have our Xbox 360 version.
What are the Xbox One games due out this fall that you are most looking forward to playing? Let us know in the comments and we may post a future article based on your selections.
Get the Windows Central Newsletter
All the latest news, reviews, and guides for Windows and Xbox diehards.