Out This Week on Xbox One: OXENFREE, Gone Home, and more!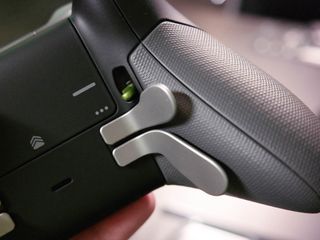 Every week, new games are released for the Xbox One. Whether they are indie titles or AAA titles, we want to make sure they're on your radar. So get your wallet ready and clear some space on your hard drive. Let's take a look at what's coming out this week for Xbox One.
Gone Home
The critically-acclaimed indie title, Gone Home, will finally make its way to consoles after releasing on PC back in 2013. In the game, you play as Kaitlin, who returns home one day only to find that her family has disappeared, and a note has been left behind that tells her not to go looking for them.
The game plays like an interactive adventure and has you searching for clues in which you have to put the pieces to this metaphorical puzzle into place. Gone Home is considered to be a high-point for gaming when it comes to storytelling and if there's one game that you should grab this week it should definitely be this!
Gone Home becomes available for the Xbox One on January 12 for $19.99.
Assassin's Creed Chronicles: India
The Brotherhood takes on India
Assassin's Creed Chronicles: India is the second installment in the 2D Assassin's Creed Chronicles trilogy. This version of the game takes place in, you guessed it, India. You play as Arbaaz Mir, who must take back from a Master Templar a mysterious item that used to belong to the Assassin Order.
Just like Assassin's Creed Chronicles: China, India plays like a side-scrolling platformer that focuses heavily on stealth to defeat enemies. If you enjoyed the previous Assassin's Creed Chronicles title, then give this one a try as well or you could wait until February 9 to pick up the trilogy that will include all three titles.
Assassin's Creed Chronicles: India will land on the Xbox One, January 12 for $9.99.
The Banner Saga
Winter is coming
The Banner Saga is a tactical role-playing game that takes place in a Viking-inspired fantasy setting. The game puts you in control of a caravan of Vikings who are pushed out of their homes due to a new threat that has begun to lurk in their land. Make allies along the way and create a bond with your crew via conversations.
The Banner Saga allows players the freedom to make different choices within conversations that will ultimately drive the narrative for the game. Each decision made holds its own weight when it comes to consequences, so choose wisely.
If you're not too sure about the game, perhaps check out our first look at the game and maybe that will help you sway your decision.
The Banner Saga makes its way onto the Xbox One, January 12 for $19.99.
OXENFREE
Olly Olly
OXENFREE is an atmospheric tale about a rebellious teenage girl who takes her brother to a decommissioned military base for the party of a lifetime. The trouble is, on the way there they somehow open a ghostly rift that allows horrors of the military base's past to haunt the island all over again.
Not much has been revealed about the OXENFREE gameplay wise, but there are hints of a radio that can be used to help solve puzzles of some kind. Besides that, the game seems to be focused more on the characters and their journey through the island. If you like atmospheric games such as Limbo and Bioshock, this game is sure to fit right up your alley.
OXENFREE sheds its light onto the Xbox One, January 15 for $19.99.
Rebel Galaxy
If space were flat
Rebel Galaxy is the newest game that essentially allows you to become a space pirate. You take control of an enormous destroyer that's fitted with some of the best weapons, and you take on the cosmos however you wish in this randomly generated universe.
Unlike most space simulators, Rebel Galaxy embraces constant action and doesn't want you to feel like you're alone in the vastness of the universe. Another thing that differentiates the game from others is that although you are in space, you can only control your ship on a 2D plane.
If you enjoy games like Elite Dangerous or looking forward to other space sims, perhaps Rebel Galaxy can cure your itch for the time being.
Rebel Galaxy releases on the Xbox One on January 12 for $19.99.
Which of these games are you most excited about? Let us know in the comments!
Get the Windows Central Newsletter
All the latest news, reviews, and guides for Windows and Xbox diehards.