Project Spark beta for Windows 8.1 rolling out, lets you build games for Xbox One, Xbox 360 and Windows 8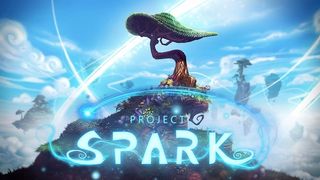 Project Spark for Windows is nearly here. As you'll recall, Project Spark is an upcoming game from Microsoft that spans the Xbox One, Xbox 360, and Windows 8. It could be one of the most interesting cross-platform experiences from Microsoft in recent memory, if it works as they've envisioned it. Starting today you can try it out for yourself. The beta for Windows 8.1 users is rolling out around the globe now.
Project Spark is a hybrid between a video game and a video game maker. It's the spiritual successor to Microsoft's Kodu, which was also a game maker for Windows. Project Spark expands on the framework built by Kodu to create an experience that could help highlight the cloud-strengths of Microsoft's gaming ecosystem. Right now, the beta version for Windows 8.1 is in the Microsoft Store and slowly showing up in different markets around the globe.
You signed up for the beta in June when we told you right? Good. Then you'll be more or less good to go once the link for Project Spark propagates through the Windows Store. As of right now it's only available in a few regions – like Kazakhstan. We weren't able to download it yet here in the United States, but should be able to in a couple of hours. You'll find the link down below. Don't forget to make sure you have your special beta key in order to take advantage of the game once installed. Sadly, this won't work on Windows 8.1 RT, you'll need something like your Surface Pro to get this game running.
Project Spark itself won't launch until Spring 2014 on Windows 8, Xbox One and Xbox 360. Then is also a beta for the Xbox One version coming in early 2014. In the meantime, here's a hands-on with the game that we had back at E3.
Thoughts on Project Spark?
Source: Windows Store (opens in new tab), Via: The Verge
Windows Central Newsletter
Get the best of Windows Central in in your inbox, every day!
Ive not got a key yet. Registered in June. Hope i get one!

i wanna have "Killer Instinct" W8 and WP8 versions !!!!

I downloaded it earlier today. Now I'm waiting for the fucking key. :)

I gotta find my key! (Digs thru Gmail and hotmail)

WOOHOO!! Been following this game since E3, watching every live stream on Twitch. So pumped. By the way it's 'Kodu', not 'Kudo' (mentioned twice).

He spelled it Kodo. Looks like a typo on both sides.

Looks like he fixed it now.

Kodu didn't get much attention. I thought it was amazing for the price. Glad they didn't give up on it. Cannot wait to get my hands on this

I never knew about it until Project Spark (and they renamed it to 'Kode' in PS). It looks pretty cool though, from what I can see now.

Looking forward to it, it looks great. Hopefully it comes to 8.1 RT eventually, if this catches on it could really be the killer app for surface.

doubt it as i assume like EA's Create it will require visual studio redistribution.to run which like whats included with the w8/wp7.8/8 sdks doesnt run unless you jailbreak windows rt

Xbox One doesn't have Visual Basic thou

You don't even know how wrong you are.

Downloaded as well ... Waiting for the key :(

I'm guessing there is a mistake in the first paragraph where it says Project Spark for Windows Phone is nearly here, but someone please tell me that im wrong.

I think its an error as well

I think it's instinct... anytime I type Windows my fingers automatically assume Phone is going to follow. lol thanks

Hah, understandable. I was hoping I was wrong though.

Windows phone and Windows RT needs this more than than regular windows and XBox One . It'll be great if wp8 and windows RT be able to play games created by this though.

So why did I buy a Surface? -.-

sorry, couldn't here a word that was being said in the video. Too much background noise.

Has anyone been playing it yet? How is it? Can you already start unlocking Xbox achievements for it, or not yet because it's in Beta? Also, what happens when the finished version arrives? Is it just an installation update to this app, or is it a completely different app? I see that it is still accepting beta registration. I'm considering this but I want to know how my progress carries over to the final version. If I have to start everything over once the final version comes in March, I'll just stick with my current Xbox games for now.
Windows Central Newsletter
Thank you for signing up to Windows Central. You will receive a verification email shortly.
There was a problem. Please refresh the page and try again.