QNAP is one of the most popular brands for network-attached storage enclosures and the new TS-431X3 is a promising small unit with some capable features. Namely, the 1Gb, 2.5Gb, and 10Gb SFP+ connections, allowing for some seriously rapid transfer speeds. It's actually part of QNAP's more affordable enclosure series, which makes this all the more exciting.
It's difficult to find 10Gb or even 2.5Gb ports in NAS enclosures that cost less than $500. QNAP designed the TS-431X3 to have just enough performance to keep up with the 10Gb connection, all whilst keeping costs low to aggressively price the enclosure against competing products from other vendors. Has the effort paid off and is this the best NAS for home use?
If you're wanting to save money on your new NAS purchase, QNAP NAS enclosures can and do often go on sale. Black Friday upon us and you can find a whole range of discounts across plenty of tech products. If you manage to see this NAS for less than its usual price of $450, it's a good deal.
$449Bottom line: QNAP made quite the compelling NAS enclosure for serious file storage.
For
Four drive bays
Great value
Upgradable RAM
2.5Gb and 10Gb LAN
Lower power draw
Against
Somewhat weak CPU
No M.2 slots
QNAP TS-431X3 tech specs
Swipe to scroll horizontally
Category
QNAP TS-431X3
CPU
AnnapurnaLabs AL-314
RAM
4 GB DDR3 (max 8 GB)
Drive bays
4x (SSD/HDD)
Capacity
64 TB
Cooling
1x 120 mm fan
Ports
1x 10Gb LAN SFP+
1x 2.5Gb LAN
1x 1Gb LAN
3x USB 3.2 Gen 1 (1 front, 2 back)
Power draw
26.7 W
Dimensions
169 x 160 x 219 mm
(6.65 x 6.29 x 8.62 inches)
Weight
2.01 kg
(4.43 lbs)
You'll love how fast the QNAP TS-431X3 NAS is
The NAS market is pretty competitive, especially within the low- to mid-range segments. For less than $500, you can bag yourself a capable network server that can not only play host to all your data storage needs but also do some funky stuff like hosting all your media for streaming. QNAP's TS-431X3 is an interesting NAS.
I say that because it's primarily targeting the former with four drive bays and a 32-bit ARM processor. You won't want to run Plex Media Server or other highly demanding apps and services, but for backing up all your devices, saving money on cloud storage, as well as setting up a centralized data server, it's more than enough.
That's also where the specifications get really interesting. Usually, we'd find at most a 2.5Gb LAN port or two 1Gb LAN ports that can be linked for additional bandwidth. That's not the case with the QNAP TS-431X3. The company decided to bring down a 10Gb SFP+ connector from more premium (and expensive) NAS enclosures to this mid-range model.
Image 1 of 3
For the design, QNAP managed to cram everything into a compact four-bay chassis. It's smaller than a competing Synology DS420+, which means you can fit this NAS in places with restricted space. It's the usual black slab of metal and plastic you'd expect from a consumer-grade NAS enclosure, but with some cool design elements that set it apart from the rest.
On the front, we have some LED indicators for status, LAN, disks, and even the USB. There's QNAP branding, the four drive bays, two buttons (one for power and the other for transfer), as well as one of the three available USB 3.1 Gen 2 ports. The sides and top are clear, aside from a piano black strip that traverses the top edge of the chassis.
The rear of the QNAP TS-431X3 is where the magic happens with a single 1Gb LAN port, joined by another single 2.5Gb LAN port, and the all-mighty 10Gb SFP+ LAN port. Even if you only have a 1Gb capable network configured right now, it's easy to upgrade your infrastructure with a new router and/or switch without needing to replace your NAS.
Picking the best drives for your NAS
Your NAS enclosure isn't much good to you without a hard drive or few installed and that's where our round-up of the best NAS drives comes into play. If you need to pick a new drive to store all your stuff on, we've got you covered.
To test the QNAP TS-431X3 out, I threw in two trusty 2TB Seagate IronWolf NAS drives to see just what kind of numbers we'd get. Unfortunately, I was unable to test the 10Gb speeds since my switch isn't working. I'll be sure to follow-up with an article covering this once it's been replaced.
On paper, the NAS enclosure should offer full speeds, so long as you're not doing anything else intensive on the server. The CPU should be more than capable of handling a connection or two, allowing for massive files to be stored and accessed remotely. For both 1Gb and 2.5Gb, the TS-431X3 easily handled everything I threw at it.
A few test runs saw a stable transfer rate of around 240MB/s using the single 2.5Gb LAN port. The CPU was barely used and so I don't see much of an issue with the 10Gb link. Excellent results for file storage. The 4GB of pre-installed RAM shouldn't be an issue either, but if you do happen to hit the limit or the NAS feels a little sluggish, it can be bumped to 8GB.
QNAP's OS is a joy to use
Every QNAP NAS is powered by the company's custom fork of Linux, called the QTS. If you've used a Synology or ASUSTOR NAS before, you'll feel right at home here since the majority of settings, functions, and apps are found in similar places. An app store allows you to download and install various QNAP and third-party software.
Upon setting up your TS-431X3 NAS for the first time, you'll need to locate its IP address using your router admin panel or by using QNAP Qfinder Pro. Once you've connected to the enclosure using your favorite web browser, the initial setup wizard takes a few moments of your time.
After you've passed through the wizard, the NAS will restart and load up QTS. This is essentially a desktop-like environment for managing everything on your NAS. You can use it to check the status of your NAS and its hard drives, move across files, install apps, configure disks and partitions, as well as set up additional user accounts.
Whether you plan on running a media server, configuring all your devices to automatically backup to the enclosure, or provide access to friends and family to store and access files, QTS will get you up and running in no time at all. The experience is flawless and the hardware inside the enclosure runs everything without a hitch.
What you might dislike about the QNAP TS-431X3
The elephant in the room is the processor. It's not terrible if all you plan on doing is storing files and using third-party services that don't require beefy specifications. I get that QNAP had to cut corners somewhere to keep the price low, but if they could have squeezed in an Intel processor, this would have boosted performance considerably where graphics are concerned.
I also found the LEDs to be a little on the weak side, depending on the angle you're looking at the NAS. I do like how the front plate covers the LEDs so you don't see blank boxes when they're not lit, but if you enjoy staring at the flashing lights offset, prepare to be disappointed.
So, should you buy the QNAP TS-431X3?
Affordability is relative, especially when discussing NAS enclosures. The QNAP TS-431X3 isn't budget-friendly, but for what you get included with the unit, it's a solid price. Should you have a network capable of handling 10Gb speeds, you'll be more than happy with this enclosure.
It's not the most powerful NAS around, but it's not designed to be. The Amazon ARM CPU is only 32-bit and you shouldn't attempt to run Plex on this NAS, but if you're more into building a network solution for storing files and backups, the TS-431X3 is available with rapid transfer speeds.
The RAM is a little on the slow slide, being DDR3 and not DDR4, but it can be upgraded to 8GB. The four drive bays allow you to store up to 64TB of data, depending on which RAID configuration you opt for. The enclosure is quiet and the QNAP OS is brilliant to use. If 10Gb networking is what you care most for, this NAS is worth shortlisting.
10Gb NAS
QNAP packs a punch with this NAS

The TS-431X3 has features you'd usually find in more expensive enclosures, like the available 10Gb SFP+ port. Have a speedy network? This is a great affordable NAS for you.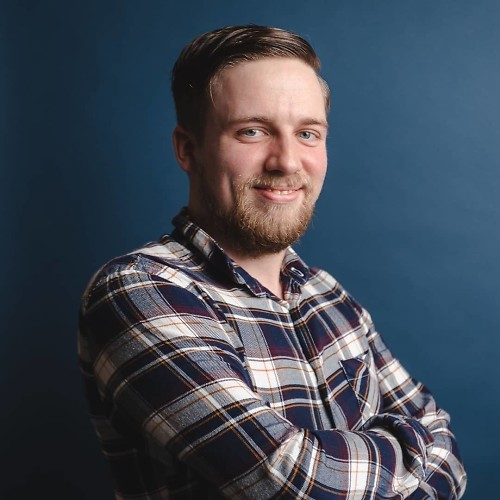 Rich Edmonds was formerly a Senior Editor of PC hardware at Windows Central, covering everything related to PC components and NAS. He's been involved in technology for more than a decade and knows a thing or two about the magic inside a PC chassis. You can follow him on Twitter at @RichEdmonds.