Falling into the category of a traditional Ultrabook with no touchscreen, the Notebook 9 15 is a stunning achievement in design and efficiency by a company that deserves more credit for its Windows 10 PCs than it gets.
How can you describe a 15-inch laptop that weighs only 2.7 lbs (1.22 kg), has a NVIDIA GeForce 940MX GPU and gets 10 hours of battery life? In this full review, I'll explain what else Samsung got right with this $1,400 laptop — and why it may be the best 15-inch Ultrabook available.
About this review
The Samsung Notebook 9 15 Ext (NP900X5N-X01US) was purchased from photo and video site B&H for $1,397. There is only one configuration option for this model, though a lower cost version with no discrete GPU and only 8GB of RAM (versus 16GB) is available for $1,149.
Hardware and features
For those looking for a 2-in-1 laptop that can transform into a tablet or has active pen support, the Notebook 9 is not your device. In every way, Samsung made the new Notebook 9 15 to be a very traditional Ultrabook. It's thin, light, and has lots of ports, and it's built for business and productivity. It's the ideal laptop for students, businesses, and anyone else who spends a lot of time writing.
Nonetheless, Samsung put some impressive hardware into such a small and nimble package. Here is what the Ext version of the Notebook 9 15 packs:
Samsung Notebook 9 15 Ext technical specifications
Swipe to scroll horizontally
Category
Notebook 9 15 Ext
OS
Windows 10 Home
Processor
7th-Gen Intel Core i7-7500U dual-core
2.7 GHz, Turbo up to 3.5GHz
Internal storage
256GB SSD PCIe NVMe (PM961)
RAM
16GB DDR4 2,133 MHz
SO-DIMM
Display
15-inch 1080p LED IPS, non-touch
HDR
Graphics
Intel HD 620
Discrete graphics
NVIDIA GeForce 940 MX
2GB GDDR5
Touchpad
Precision
Windows Hello
Yes (Fingerprint)
Keyboard backlit
Yes (multi-stage, auto)
Ports
one Thunderbolt 3 via USB Type-C
two USB 3.0 Type-A
one USB 2.0 Type-A
one HDMI
microSD
headphone and microphone port
Wireless
Intel dual-band AC-8265
Bluetooth 4.2
Battery
66WHr
Weight
2.73 lbs / 1.24 kg
Dimensions (W x H x D)
13.7" x 0.6" x 9.0" / 34.8 cm x 1.5 cm x 22.9 cm
Colors
Silver ("Light Titan")
Everything about the hardware choices here made by Samsung is excellent. The processor is the latest "Kaby Lake" Core i7, and while it's only dual-core it still packs a punch. The RAM is soldered on so there is no way to upgrade it, but it's speedy at 2,133MHz, and 16GB of RAM is enough for this class of device.
For storage, it's no surprise that Samsung uses its very own Samsung PM961 solid-state drive (SSD), which is equivalent to 256GB of the commercial Samsung 960 EVO SSD. It's an excellent SSD. While 256GB is a bit limiting, you can upgrade it if you need more space.
Samsung opted for Intel's dual-band AC-8265 wireless card for Wi-Fi. That card supports Bluetooth 4.2, MU-MIMO, 802.11r, 802.11k, and 802.11v along with more standard 802.11ac. It's the latest card from Intel, which is well known for its excellent drivers. That card is soldered on as well, however, so you won't be able to swap it out.
Image 1 of 2
The NVIDIA GeForce 940MX is an attractive card. It's older and is used by manufacturers to add some added graphics boost to newer laptops. It's not made for gaming per se, but it will certainly aid in photo editing, web browsing, some video work and even playing some casual games, such as like Pinball FX2. HP also uses this same GPU in the HP Spectre x360 15 but it also uses a 4K display versus Samsung's more conservative Full-HD choice.
Build quality and design
I have used Samsung's previous Notebook 9 15 from 2016, as well as this new refresh. It's clear to me Samsung is listening to its users' feedback. Specifically, the company added a fingerprint reader and made the keyboard backlit. These are both unique additions, and it is evident that Samsung is still attuned to user needs when making PCs.
The Notebook 9 15's design for 2017 has changed significantly. Gone are the tapered edges and black keys. Instead, Samsung rounded all the corners and edges, giving the device a more uniform and symmetric look. The keys are also now silver to match the chassis.
Image 1 of 2
Due to the silver metal — what Samsung calls "Light Titan" — users will inevitably compare the Notebook 9 to an Apple MacBook. While I see the similarities, especially between quality and design consistency, I think the generalization is too broad. It is, however, one of the nicest laptops I have used based on quality and design.
The Light Titan metal does not show any grease or dirt, which means the Notebook 9 rarely needs a wipe down. It's just a very clean machine.
It is hard to put into words just how light the Notebook 9 is compared to other 15-inch laptops. The Dell XPS 15 and HP Spectre x360 15 both weigh around 4.4 lbs (2 kg), making the Notebook 9 nearly 2 lbs (0.9kg) lighter.
It's borderline absurd.
The laptop feels hollow, and it's so light that it boggles the mind when using it. When you open it up, there is even extra space on the inside. In theory, the company could have put a larger battery in, but that would have made it heavier and more expensive. Plus, this laptop already gets crazy battery life, making any additional power unnecessary.
While the metal is cool to the touch, it is exceptionally thin and appears to be a combination of plastic and metal layered together.
The bottom of the Notebook 9 is rigid, but the top display has some flex in the middle when closed. That's just a side effect of going for thin and light. Luckily, the keyboard deck is also very sturdy for typing.
Perhaps the most surprising "test" is that the display for the Notebook 9 can be opened with one hand with ease. While I wouldn't recommend buying a laptop just for that, it's a testament to Samsung's design abilities.
Finally, on the top left keyboard deck, there is a small LED with three color stages: blue for powered on, green for fully charged, and red for charging. It's a subtle and nice addition that more manufacturers should adopt. On the top right side is the elongated and tactile power button.
Display is the sum of its parts
A non-touch Full HD (1920 x 1080) display that is just 15 inches — not the usual 15.6 inches — in 2017 is not cutting edge. Companies such as Dell and HP are putting out 4K displays in all sorts of laptops, and even Samsung has a "pro" version of this notebook with a touch-enabled 4K screen.
Nonetheless, Samsung did an outstanding job here with the Notebook 9's display. It's sharp, exceptionally bright, and the color saturation is excellent.
Samsung includes some nifty tools to control the display's color profiles, such as dynamic, standard photo editing, and reading. For those who want a more hands-off approach, there is an auto mode that will choose the best color profile based on the content you are viewing.
An "outdoor mode" lets the brightness ramp up to just over 400 nits, ensuring legibility in the sun. The display itself, while technically glossy, absorbs reflections very well, making it almost a hybrid matte-glossy screen. It's the best of both worlds. This glossy screen is one that I don't mind using.
There is also an optional high-dynamic-range (HDR) setting that ramps up the display contrast even higher, making it ideal for watching movies, videos or viewing photos.
Image 1 of 2
The bezels are also relatively thin on this laptop, particularly on the sides where they are millimeters in width. The top bezel is a little thicker, but Samsung rightly puts the 720p webcam in its place with a few microphones.
Speaking of that webcam, it's only OK, unfortunately, at 720p. It gets the job done, but Samsung makes good cameras and this one does not live up to expectations.
I should remark that the display hinge is also one of the smoothest and most effortless to open and close. Samsung also made that hinge open to 180 degrees so it can lay flat. It's an odd thing that isn't very practical, but it also does not have any negatives that I can find.
Putting aside the lack of touch or high resolution, the Notebook 9's display is one of the best Full HDs on the market. In short, the display looks better than its specs suggest, and that's a good thing.
Keyboard is backlit
The biggest oversight in last year's Notebook 9 15 was a keyboard that did not have backlit keys. The decision seemed odd for what is a premium Ultrabook. For 2017, Samsung delivered a fix in this year's refresh.
The backlight is a bit peculiar, however. It is yellow-green. It works well, but you will only want to use it when it is dark and not semi-light out. Like HP's all silver Spectre x360 13, the Notebook 9 has silver keys making any LED light contrast difficult. That is why Samsung smartly offset it with a yellow-green hue, but it can still cause some difficulty when there is light in the room. The system is multi-stage, and it even turns on when the sensor detects it is dark enough. I appreciate all those things, and it is an improvement from last year.
The Notebook 9's keyboard is outstanding. The keys are a little slippery, being metal, but the chicklet design, smooth travel, and even, key return make it one of the best keyboards on the market. The full-size Backspace and Enter keys work well, and the arrow keys, while small, get the job done.
While I would still rank the Surface Book's and Spectre x360's keyboards more highly, the Notebook 9's is close enough and sits right up there with those devices.
New fingerprint reader
Another missing feature in last year's Notebook 9 was Windows Hello, Microsoft's biometric authentication system for Windows 10. For 2017, there is an included all-metal fingerprint reader that sits on the keyboard deck right below the vertical Home key row.
FPC makes the fingerprint reader and not Synaptics, but that's not an issue. The reader worked every single time with no misreads. The placement is ideal, and it is easily discernable from the other keys.
The one oddity is that that because the fingerprint reader is aligned with the vertical Home row, it offsets the lowest row on the keyboard, which includes the space bar. For typing, this is not a problem and you won't even notice it. However, the trackpad is slightly off-center. While I didn't have any formal difficulties with it, it's an odd design choice that you will notice.
Trackpad and Precision goodness
Samsung has been embracing Precision trackpads for a few years. That carries over with this refreshed Notebook 9. It has a large, smooth, glass trackpad, with a splendid click, and it's not too deep or too loud.
Included in the mix are some optional gestures like a single-finger long press that lets you navigate in Explorer or Edge with one finger. It's hit or miss, however, and luckily Samsung leaves it off by default.
I have zero complaints about the Notebook 9's trackpad. In fact, it's one of my favorites to date. It's big, smooth, and with Precision drivers, it's 100 percent reliable with support for all the gestures in Windows 10.
Audio
The two 1.5W speakers for the Notebook 9 are located on the bottom, near the front. The square grills give adequate sound that seems to emanate from the laptop's body as much as the grills. While nothing amazing, I would rate the sound better than usual — or expected — for such a thin and light device.
Samsung's "Sound Alive" feature lets you tune the audio for music and video, or you can just set it to auto.
Given a choice, I would prefer the speakers to be on top near the keyboard.
Ports: eGPU support with Thunderbolt 3
Samsung did an excellent job with ports on the Notebook 9 15 Ext. It contains just about everything you would want in a PC.
There are three USB Type A ports with two being 3.0 and a third being an older 2.0. There's a full HDMI, though it's not clear if it's 1.4 or 2.0.
Image 1 of 2
The microSD slot is unusual. There is room in the chassis for a full SD card slot, but my guess is Samsung used the smaller version because its cameras and phones use microSD.
Perhaps the best surprise is the full Thunderbolt 3 USB Type-C port. It supports data, power, video and even external GPUs (eGPU).
I plugged the Notebook 9 15 Ext up to my Razer Core eGPU sporting a cutting-edge NVIDIA GTX 1080Ti and connected it to a Full HD G-Sync curved gaming monitor. I was able to play Rise of the Tomb Raider at 60 frames per second (FPS) on very high graphics, which is impressive. Not all laptops can make use of eGPUs using Type-C, but Samsung did not cut any corners here.
Performance
Samsung ships the Notebook 9 15 Ext with a 7th-Generation Intel "Kaby Lake" Core i7 dual-core processor (7500U). Its base speed is a modest 2.7 GHz and it supports Turbo up to 3.5GHz. The Intel 7500U is the same processor that HP uses in the Spectre x360 13 and 15 laptops and that Dell uses in the XPS 13.
For an Ultrabook, it's a great processor, and it delivers, especially for single-core tests. Featuring a dual-core chip, the Notebook 9 15 Ext will lose to the Dell XPS 15 (9560) with its beefy quad-core processor.
Geekbench 4.0 benchmarks (higher is better)
Swipe to scroll horizontally
| Device | Single Core | Multi Core |
| --- | --- | --- |
| Samsung Notebook 9 15 Ext | 4,316 | 8,320 |
| Dell XPS 15 (9560) Core i7 | 4,503 | 13,587 |
| Dell Latitude 7280 | 4,381 | 7,935 |
| Dell XPS 13 (9360) Core i7 | 4,120 | 7,829 |
| HP Spectre 13 Core i7 | 4,100 | 7,469 |
| Surface Book 965M | 3,977 | 7,486 |
Despite having the same processor as the Dell XPS 13 (9360) and HP Spectre, the Samsung device still edged out both using Geekbench 4.0.
PCMark - Home Conventional 3.0
Swipe to scroll horizontally
| Device | Score | Comparison |
| --- | --- | --- |
| Samsung Notebook 9 15 Ext | 2,998 | Better than 57 percent of all results |
| Dell XPS 15 (9560) | 3,534 | Better than 71 percent of all results |
| Dell XPS Tower SE Core i5 | 3,420 | Better than 67 percent of all results |
| Dell Latitude 7280 | 2,829 | Better than 52 percent of all results |
| HP Spectre x360 15 | 2,472 | Better than 41 percent of all results |
Similar results for Samsung are seen in PCMark's Home Conventional. Clearly, Samsung has some nice optimizations under the hood with its motherboard, RAM and SSD.
Things, however, begin to slow down when you focus on the NVIDIA GeForce 940MX for graphics. While it's an admirable GPU for some extra boost, don't look for that card to deliver significant improvements.
Geekbench 4.0 OpenCL (higher is better)
Swipe to scroll horizontally
| Device | Compute Sore |
| --- | --- |
| Samsung Notebook 9 15 Ext | 23,207 |
| HP Spectre x360 15 | 28,868 |
| Dell XPS 13 (9360) | 19,410 |
| Surface Book HD520 | 18,197 |
| Dell Latitude 7280 | 17,827 |
Geekbench 4.0 CUDA (higher is better)
Swipe to scroll horizontally
| Device | GPU | Score |
| --- | --- | --- |
| Samsung Notebook 9 15 Ext | GT 940MX | 24,412 |
| Razer Blade 14 | GTX 1060 | 139,603 |
| XPS 15 (9360) | GTX 1050 | 75,636 |
| Surface Book | GTX 965M | 63,029 |
| XPS 15 | GTX 960m | 54,992 |
| Spectre x360 15 | GT 940MX | 28,868 |
3DMark (Time Spy)
Swipe to scroll horizontally
| Device | GPU | Score |
| --- | --- | --- |
| Samsung Notebook 9 15 Ext | GT 940MX | 522 |
| Surface Studio | GTX 980M | 2,862 |
| Dell XPS 15 | GTX 1050 | 1,789 |
| Surface Book | GTX 965M | 1,531 |
| Spectre x360 | GT 940MX | 613 |
Why such a discrepancy in graphics between the Spectre x360 15 and Notebook 9 despite both using a NVIDIA GeForce 940MX? It comes down to configuration and clock speeds. Samsung is significantly underclocking the GPU:
GeForce 940MX Core Clock
Swipe to scroll horizontally
| Device | Speed |
| --- | --- |
| Samsung Notebook 9 Ext | 450 MHz |
| HP Spectre x360 15 | 1,176 MHz |
GeForce 940MX Memory bus clock (2GB)
Swipe to scroll horizontally
| Device | Speed |
| --- | --- |
| Samsung Notebook 9 Ext | 900 MHz |
| HP Spectre x360 15 | 1,000 MHz |
Samsung is likely using a slower clock rate for core speed and bus memory for a few reasons, the main being thermals. It's just easier to cool something at a lower clock rate. That not only keeps the device cooler but prevents the fans from coming on frequently. Indeed, the Notebook 9 is an exceptionally quiet machine. The Spectre x360 15 also runs a full 4K display, which means that 940MX is pushing three times the number of pixels compared to the Notebook 9.
Still, it's a little disappointing to see the GeForce 940MX delivering just a minor GPU boost even on a Full-HD display. Luckily, as noted above, you can use an external GPU and still have a good gaming machine.
Turn to storage, and it's no surprise that Samsung's own PM961 SSD is a reliable performer.
CrystalDiskMark (higher is better)
Swipe to scroll horizontally
| Device | Read | Write |
| --- | --- | --- |
| Samsung Notebook 9 Ext | 1,365 MB/s | 1,213 MB/s |
| Dell XPS 15 (9560) | 2,207 MB/s | 1,628 MB/s |
| Dell XPS 13 (9360) | 1,287 MB/s | 794 MB/s |
| HP Spectre x360 15 | 1,128 MB/s | 862 MB/s |
| Surface Book | 1,018 MB/s | 967 MB/s |
| Dell Latitude 7280 | 428 MB/s | 412 MB/s |
Samsung's PM961 is equivalent to the 960 EVO, but at just 256GB it may be limiting for some users. Luckily, Samsung makes swapping out the SSD easy with 10 screws on the bottom and easy access to the M.2 slot. Users could even add a 2TB Samsung 960 PRO to the Notebook 9 15 as a future upgrade, though the 512GB or 1TB 960 EVO are likely better values.
Finally, despite being a rather compact laptop, the Notebook 9 Ext stays cool under load without being loud. The fans are barely ever on, and even when they are they whisper. Temperatures peak at 102°F (39°C) near the vents, but the whole system stays cool, and even the warm spots on the bottom and upper keyboard deck rapidly cool as soon as the CPU and GPU wind down.
Notebook 9 15's battery goes all day (and then some)
Samsung packs an impressive 66WHr battery into the Notebook 9 15 Ext. For comparison, the HP Spectre x360 15 uses a larger 79WHr battery, and it is nearly twice the weight. The Spectre also has a 4K touch display to manage versus Samsung's very efficient LED Full-HD screen.
Battery life for the Notebook 9 Ext is out of this world. I can hit the 10-hour mark without even trying. If you use the device for a few hours a day you can go three days easily without a charge. Moreover, it doesn't have any discernible drainage when in sleep or hibernate — it's one of the best standby machines I have used that doesn't deplete in low-power mode. (I'm looking at you, Surface.)
Image 1 of 2
Samsung also gives users a compact 65W charger. It is one of the smallest chargers I have used, and at 0.76 oz (22 g) it's also light. Moreover, there are small blue LEDs on the barrel charger, which is a nice touch, and it supports Fast Charge so that you can replenish the laptop in less than two hours.
My only complaint is that I wish the AC prongs folded in on the charger to make it more compact when traveling.
You can charge the Notebook 9 via its USB Type-C port, but you need to make sure the charger provides enough power to charge the laptop while it's discharging.
Security software and more
Typically, preinstalled manufacturer apps on laptops are junkware. That's changing, and Samsung puts some fascinating software on this PC, all of which can be easily removed if you so choose.
Here is what's included:
SideSync – This app lets you sync data between your Samsung smartphone and the laptop.
PC gallery – This is Samsung's photo app, which seems redundant, although you can upload to your Samsung account.
PC message – This lets you send and receive SMS messages on your computer or Galaxy phone.
teamPL – An app that lets you share your PC screen.
Simple sharing – Share photos, videos, and documents with friends.
Wi-Fi transfer – You can share files to any Galaxy phone.
Online support – This provides support for your laptop.
Samsung Recovery – You can back up the current system and restore it to a factory default status or a previous recovery point. It's also useful for upgrading to a new, higher-capacity SSD.
Samsung Update – This checks for new Samsung-specific BIOS, firmware and drivers.
Samsung PC cleaner – Lets you see how much space you have free, chart usage, remove apps and provides performance improvement tools.
Wi-Fi camera – This lets you use a Samsung phone's camera as your PC's camera.
Samsung Settings – Provides various settings for the Notebook 9.
Naturally, a lot of those apps presume you have and own a Samsung Galaxy phone, in which case you get to do a lot of sharing and use the phone as an extension for the Notebook 9.
Samsung Update is very useful, because out of the box the Notebook 9 Ext had seven driver updates, including Wireless LAN, NVIDIA graphics driver and a Sound Driver. In my experience, Samsung is reliable in delivering particular driver and firmware updates for its devices, and this app handles it with ease. It's one of my favorite manufacturer driver update apps.
Samsung Settings is ingenious. Samsung delivers some unique options with its laptops that any Windows 10 user would be envious of, including:
Outdoor mode – Boosts display brightness past 400 nits.
Video HDR – Adds new dynamic contrast ability to the display.
Auto booting – Make the system start automatically when opening the screen lid (or not).
USB charging in sleep mode – Toggle whether the USB ports stay on to charge external devices when in sleep mode.
Battery life extender + - Preserves the health of the battery if left on an AC charger frequently, and it doesn't charge past 85 percent.
Best AP – Chooses the best access point for Wi-Fi based on signal strength and security.
Sound effects – Selects sound based on appropriate environment, such as standard music or movies.
Keyboard backlight – Controls the backlight of the keyboard and the duration of that light when it's idle.
Samsung includes a way to completely disable the Notebook 9's microphone and camera so that no apps can use it, makes sure it's disabled when the display is turned off, and can only be used with pre-approved apps. There is a tiny blue LED near the camera to let you know when it is on and running.
The best feature though is a neat Security Cam option that snaps a photo of someone who tries to log into your PC. If they enter a wrong password or fail using the fingerprint reader, the photo is taken automatically and emailed to you. Next time you log into that PC, you get a notification informing you that a user attempted to log in and failed.
While the Galaxy SideSync apps are OK, some of the others such as Settings, Update and PC Cleaner are excellent additions to the Notebook 9 Ext.
Samsung Notebook 9 15 Ext: The best 15-inch Ultrabook on the market?
Judging "the best" laptop is always tough. For instance, if you need (or want) a touch display, or something with 4K resolution obviously, this is not the laptop for you. The same goes if you need a beefy quad-core processor or newer GTX 10 series GPU.
For those of us, however, who are OK with a traditional laptop and an excellent Full-HD display, the Notebook 9 Ext is an impressive device.
Remember, it packs a Core i7 processor, a modest GPU, 16GB of RAM, and a magnificent SSD, and it all weighs less than an XPS 13 despite being a 15-inch laptop. On top of all of that, it gets the best battery life I have seen, and only the XPS 15 (9560, Full HD) comes even close.
The Notebook 9 Ext is ideal for people who write a lot, use a laptop for productivity, enjoy browsing the web and watching movies, or for those who just need an ultra-light, high-performance laptop. I count myself among that group. While the quad-core XPS 15 is awesome, especially for light gaming, it weighs nearly two pounds (0.9 kg) more than this laptop. That is not insignificant when tossing it into a backpack or shoulder bag.
Typing is excellent on the device, as is the Precision trackpad. The display with HDR is borderline OLED in quality, and the fingerprint reader and overall design make it a very competitive machine for 2017. While I do wish the NVIDIA 940MX packed more of a punch for those who need to render video or want some CUDA cores, it's a nice boost.
And, hey, you can even connect this a NVIDIA GTX 1080Ti and make it a gaming machine when at home, even if that's unlikely.
The price of the Notebook 9 15 Ext is decent at $1,399. HP still edges it out with its 4K and pen-enabled Spectre x360 15, at just $100 more, but if you want a splendid 15-inch laptop that weighs less than three pounds, well, the Notebook 9 15 Ext is yours to own.
Samsung created a traditional but absolutely exceptional laptop that may be the best representation of what an Ultrabook is meant to be. It's super light, thin, powerful and elegant.
Pros:
It weighs just 2.7 lbs (1.22 kg).
Fast CPU and excellent SSD.
Fantastic build quality and elegant design.
Fingerprint scanner.
Best battery life for a 15-inch laptop.
Bright HDR-enabled LED display.
Large Precision touchpad.
Cons:
Web camera is only OK.
NVIDIA GPU is underutilized.
Full SD slot would be better than microSD.
Is there such thing as too light?
Wallpaper images utilized in this review are under license from Shutterstock and agsandrew. You can purchases images from that collection here.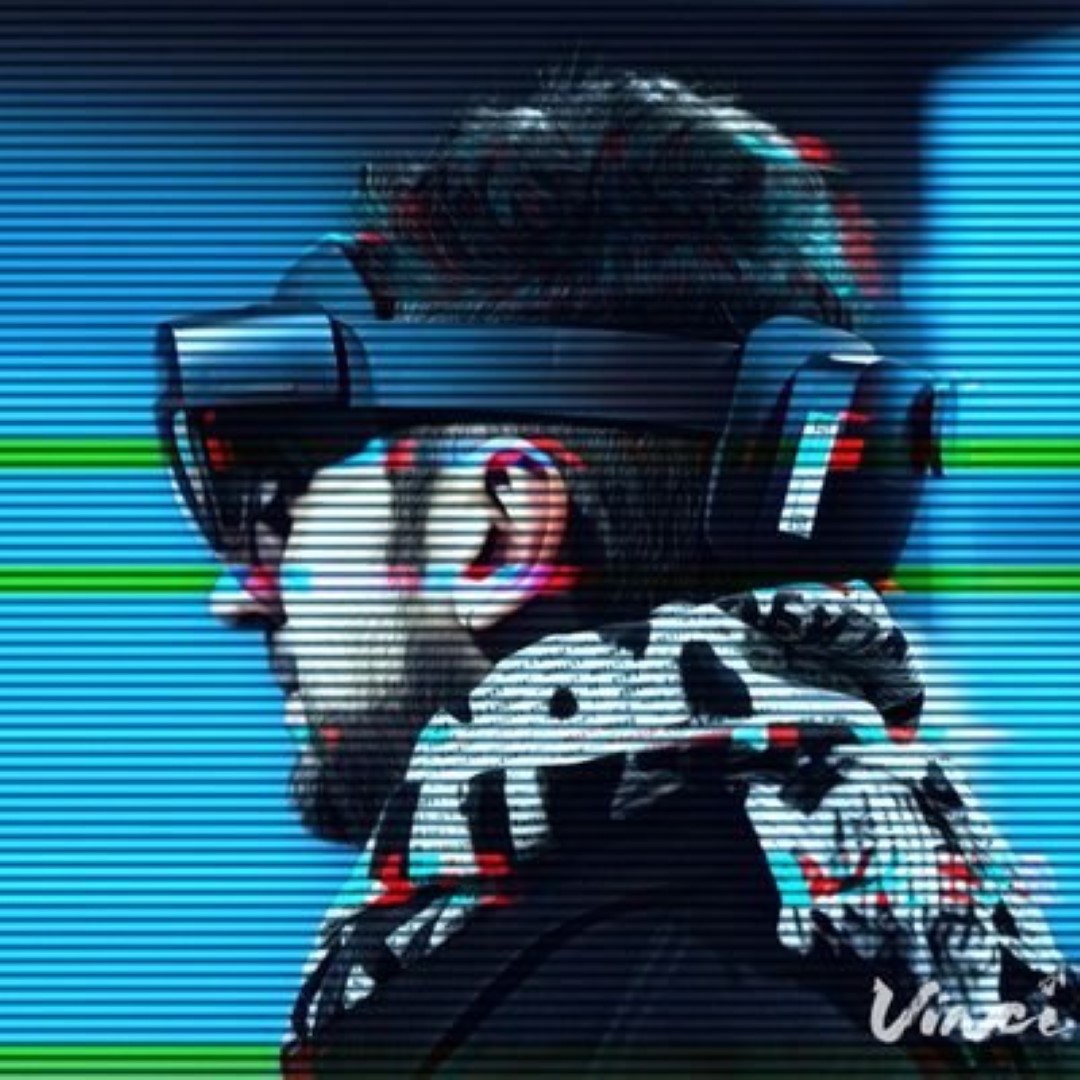 Daniel Rubino is the Editor-in-chief of Windows Central, head reviewer, podcast co-host, and analyst. He has been covering Microsoft since 2007 when this site was called WMExperts (and later Windows Phone Central). His interests include Windows, laptops, next-gen computing, and for some reason, watches. Before all this tech stuff, he worked on a Ph.D. in linguistics, watched people sleep (for medical purposes!), and ran the projectors at movie theaters because it was fun.