Winter is perfect gaming weather. What better excuse is there for holing up in front of a screen for hours and hours on end? If you're looking for a game that's long and has a ton of replay value, consider picking up Civilization VI: Platinum Edition for your PC today. It usually costs a ton, coming in at $120 when it isn't on sale, but if you're in the market, today is your lucky day. Amazon has it on sale for $48. That's 60% off and by far the best price we've seen for the bundle, which includes every single expansion and piece of DLC that has been released for the game so far. If you don't have Civ VI in your Steam library yet, now's the time to change that. You'll get a Steam key shortly after your purchase is completed. Redeem it and get ready to play what I'd argue is one of the most fun games ever developed.
Scout First Always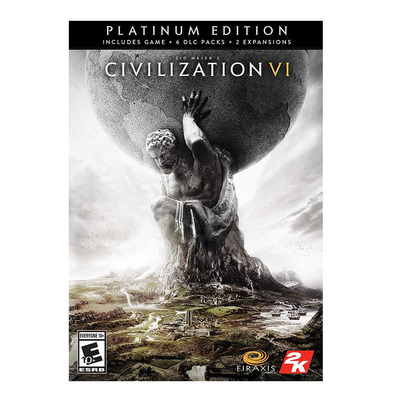 This is an incredible price and a great pickup if you don't have Civ VI in your game library yet. You'll get every expansion and piece of DLC, plus the base game. The code is redeemable via Steam.
$48.00 $119.99 $72 off
Civilization VI is addictive. The first time I ever played it, I was hooked, and I didn't move away from my computer for six hours. It's a turn-based strategy game in which you'll pick a leader, found a nation, and try to take over the world. How you do that is up to you. Will you go for a Science Victory, racing other nations to the moon and martians? Or perhaps you'll go straight for Domination, conquering every other nation's capital with your badass military? There are tons of options, and each playthrough differs from the last, which means you're definitely getting your money's worth with this deal.
Aside from the base game, the Platinum Edition on sale today includes a variety of scenario packs that expand your options and gameplay styles. You'll also get the Rise and Fall expansion and the Gathering Storm expansion, both of which incorporate new leaders and new civilizations. The expansions add several new gameplay mechanics, like environmental effects, new government options, and additional units.
I always build a Scout first, but if you're a newcomer to the world of Civilization, this guide can help you get started. Be sure to check out the minimum PC specifications you'll need in order to play. These helpful tips would make a good read before you delve in, too.
We may earn a commission for purchases using our links. Learn more.