Scorn on Xbox Series X|S, PC: Trailers, gameplay, release date, and everything you need to know
The inspiration here is disgusting in the best possible way.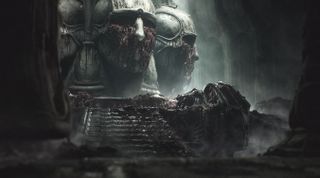 (Image credit: Ebb Software)
Set in a creepy world inspired by the art of H.R. Giger, Scorn takes organic technology and survival horror to a completely new level. Here's what we know about Scorn so far. Ebb Software has been working on the development Scorn for several years, and the game has finally been confirmed for at least one console platform.
Set in a creepy world inspired by the art of H.R. Giger, Scorn takes organic technology and survival horror to a completely new level. At long last, the game's launch is sight, so horror fans everywhere have a lot to look forward to. Here's what we know about Scorn so far.
What is Scorn?
Scorn is a first-person shooter with survival-horror and adventure elements. Developed by Ebb Software on Unreal Engine 4, Scorn is very, very, very, very, very, very heavily inspired by the works of H.R. Giger. Organic or biomechanical technology, strange creatures, and explicit sexual imagery are par for the course here.
The game was first announced with a Kickstarter campaign back in 2014. While the Kickstarter failed, development continued until a second Kickstarter in 2017 was successful. The developers then signed an exclusivity deal with Microsoft, who provided extra resources and development time while staying out of the creative decisions. In exchange, Microsoft got a certain amount of console exclusivity.
This re-reveal took place at the May 7, 2020, Inside Xbox showcase, where the developers shared news of how the game would be a timed Xbox console exclusive on the then-upcoming new generation of consoles.
Scorn: Trailers
While Scorn has been in development in some form for years now, it's also changed massively in that time, with the direction of the game becoming more focused on exploration and combat. You can see the newfound direction in the Inside Xbox trailer from May 7, 2020, below:
At the 2022 Xbox and Bethesda Games Showcase in June 2022, the developers also shared a new trailer for Scorn to celebrate the game finally getting a release date. You can check out the release date trailer below:
This trailer also shows some of the gameplay that players expect, using biomechanical weapons and exploring a truly revolting world as they work to unravel the mystery of just what is going on.
Scorn: Gameplay and features
Scorn is wrapped in mystery with a world that is meant to be confusing. Information is minimal, and players are meant to hunt down small clues to piece together what's going on. Here's what we know about the gameplay of Scorn so far.
It's a first-person shooter and survival horror game.
Scorn is being developed by Ebb Software and published by Kepler Interactive.
Scorn is designed around "being thrown into the world."
There are no cutscenes, with all the storytelling taking place in-game.
Different regions are all interconnected and can be explored in a non-linear fashion.
Each region has its own unique theme, puzzles, and characters.
You'll acquire different weapons and items as you progress, and there are light metroidvania elements, with some areas only able to be completed once certain item are obtained.
Scorn is Xbox Series X|S Optimized, with the developers aiming for 4K 60 FPS on the higher-end console.
Gunplay and puzzles are described as being around a 50-50 balance.
The team has released several minutes of gameplay footage captured on Xbox Series X.
Scorn: Is it coming to PS4 or PS5?
No, Scorn is not coming to PS4. Scorn has so far only been confirmed for Xbox Series X, Xbox Series S, and PC. It is, however, possible that Scorn comes to PS5 at a later date. Because it's a third-party game and Microsoft doesn't own the IP, it seems unlikely that it will be a permanent console exclusive, but we'll have to wait and see.
Even if Scorn heads to PlayStation, it'll only be on PS5 and not PS4, as the developers at Ebb Software have made it abundantly clear that the team isn't interested in working on last-generation hardware.
Is Scorn coming to Xbox One?
Scorn is being developed for Xbox Series X, Xbox Series S and PC. It won't be coming to Xbox One because the developers simply aren't interested in developing a "sub-optimal" experience that would likely be around 900p at an unstable 30 FPS. While the game could run on older hardware, it's fair that the studio isn't interested in creating an experience that runs at that level.
Scorn was one of the first third-party games to be confirmed as current-generation exclusive, though naturally more and more games were confirmed in the years since the launch of the Xbox Series X|S and PS5.
As such, with the gameplay experience of Scorn being built around the power of high-end gaming PC hardware and Microsoft's latest consoles, it can take full advantage of the advanced SSDs and CPU that the consoles utilize. This means higher frame rates and faster loading, reducing load times or potentially eliminating them altogether.
Scorn release date
Scorn is currently slated to arrive on Oct. 21, 2022. This exact release date comes after a long period of going without updates since the initial re-reveal of the game, though we knew for a while that the game was slated to arrive in October 2022, with Ebb Software stating they'd be providing a release date only when the team feels confident that they'd be able to deliver.
When Scorn releases, it'll be available on Xbox Game Pass and could be one of the best Xbox horror games available. Preorders for the game are also live for anyone who wants to purchase Scorn separately.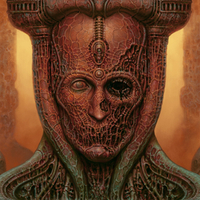 (opens in new tab)
Scorn
Enter a world of horror straight out of Geiger's nightmares. Scorn is filled with monsters and secrets, with locations to explore that are equal parts incredible and disgusting to behold.
Buy from: Xbox (opens in new tab)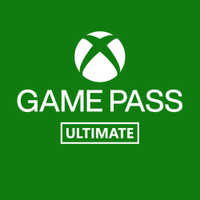 (opens in new tab)
Xbox Game Pass Ultimate
Xbox Game Pass gives you access to over 200 games for one monthly fee. Xbox Game Pass Ultimate also adds Xbox Live Gold to the package so you can play online with your friends. Right now, you can purchase a three-month subscription for a great price.
Buy from: Amazon (opens in new tab) | Xbox (opens in new tab) | Best Buy (opens in new tab)
Windows Central Newsletter
Get the best of Windows Central in in your inbox, every day!
Samuel Tolbert is a freelance writer covering gaming news, previews, reviews, interviews and different aspects of the gaming industry, specifically focusing on Xbox and PC gaming on Windows Central. You can find him on Twitter @SamuelTolbert.
Windows Central Newsletter
Thank you for signing up to Windows Central. You will receive a verification email shortly.
There was a problem. Please refresh the page and try again.