Scorn on Xbox Series X: Everything you need to know, trailers, gameplay, and more
By Samuel Tolbert last updated
The inspiration here is disgusting in the best possible way.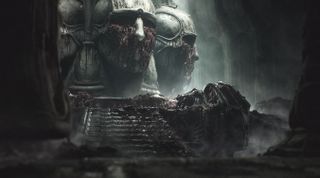 (Image credit: Ebb Software)
Another of the many Xbox Series X games shown off during the May 7 Inside Xbox showcase was Scorn. This title from Ebb Software has been in development for several years and has finally been confirmed for at least one console platform. Set in a creepy world inspired by the art of H.R. Giger, Scorn takes organic technology and survival horror to a completely new level. Here's what we know so far.
What is Scorn?
Source: Ebb Software
Scorn is a first-person shooter with survival-horror and adventure elements. Developed by Ebb Software on Unreal Engine 4, Scorn is very, very heavily inspired by the works of H.R. Giger. Organic or biomechanical technology, strange creatures, and explicit sexual imagery are par for the course here.
The game was first announced with a Kickstarter campaign back in 2014. While the Kickstarter failed, development continued until a second Kickstarter in 2017 was successful. The developers then signed an exclusivity deal with Microsoft, who provided extra resources and development time while staying out of the creative decisions.
Scorn trailers
While Scorn has been in development in some form for years now, it's also changed massively in that time. You can see the newfound direction in the Inside Xbox trailer below.
Scorn gameplay and features
Source: Ebb Software
Scorn is wrapped in mystery with a world that is meant to be confusing. Here's what we know about the gameplay so far.
It's a first-person shooter and survival horror game.
Scorn is designed around "being thrown into the world."
Different regions are all interconnected and can be explored in a non-linear fashion.
Each region has its own unique theme, puzzles, and characters.
You'll acquire different weapons and items as you progress.
Scorn is Xbox Series X Optimized, with the developers aiming for 4K 60FPS on the console.
Gunplay and puzzles are described as being around a 50-50 balance.
The team has released several minutes of gameplay footage captured on Xbox Series X.
Is Scorn coming to PS4?
No, Scorn is not coming to PS4. Scorn has so far only been confirmed for Xbox Series X and PC. It is, however, possible that Scorn comes to PS5 at a later date.
Is Scorn coming to Xbox One?
Scorn is being developed for Xbox Series X, Xbox Series S and PC. It won't be coming to Xbox One because the developers simply aren't interested in developing a "sub-optimal" experience that would likely be around 900p at an unstable 30FPS.
Scorn release date
Scorn does not currently have an exact release date though the game is slated to arrive in Oct. 2022, with Ebb Software stating they'll be providing a release date only when the team feels confident. When Scorn releases, it'll be available in Xbox Game Pass and could be one of the best Xbox horror games available.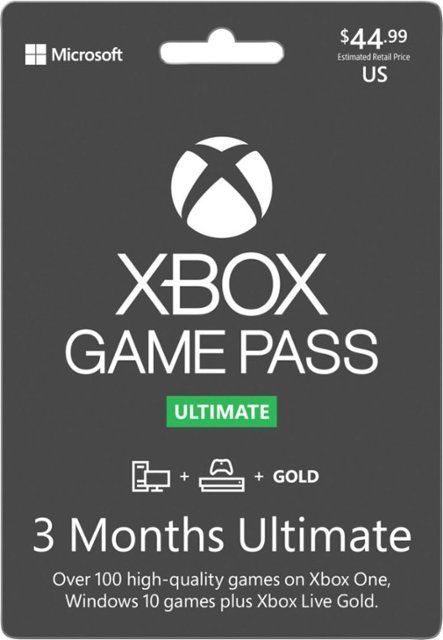 Best of both worlds
Xbox Game Pass Ultimate 3 Month Subscription
Xbox Game Pass and Xbox Live Gold in one

Xbox Game Pass gives you access to over 200 games for one monthly fee. Xbox Game Pass Ultimate also adds Xbox Live Gold to the package so you can play online with your friends. Right now, you can purchase a three-month subscription for a great price.
Xbox Series X/S
Main
What is the Xbox Series X release date?
How much does Xbox Series X cost?
Why you can't preorder Xbox Series X yet
Samuel Tolbert is a freelance writer covering gaming news, previews, reviews, interviews and different aspects of the gaming industry, specifically focusing on Xbox and PC gaming on Windows Central. You can find him on Twitter @SamuelTolbert.
Gee, if there was only a showcase online event where we could see ACTUAL GAMEPLAY that shows us what the game is like...

There is gameplay online from 2018, just search YouTube. I don't know how much it has changed since then but I assume it has only got better with MS $'s and resources behind it

It has been changed drastically!

I would suggest that starting with "Gee," was intended to imply sarcasm.

I rue the day when Indie Developers will run out of monosyllabic titles for their atmospheric games

I think you mean "dread". You rue things that that did in the past and wish you had done differently. You can't rue something that hasn't happened yet.

I really, REALLY hope this doesn't turn into another Agony.

You mean where it crashes at startup and is unplayable? Yeah, me too.

Maybe that's the reason they're focusing on WindowsOS(XB/PC). If it works better on XB then they'll do the same with PS.

I've seen a bunch of games that touted "Giger-esque" graphics but ended up only with "Faux Giger" looks, but this one really looks like the real deal. Kudos to the art team.

My partner's a Giger fan and she has a number of his books about. Speaking as a non-expert, I wouldn't have been surprised to have learned that this game's design was his own work, other than the obvious reason, of course.

Been on my steam wish list for a while now. Hope it really does push systems, we need games that set the standard again.

There will be a plenty of standard AAA games till December 2020. Eg. Atomic Heart, Halo: Infinite. These games are better in single player.

Thank you, very informative should be no confusion now.
Windows Central Newsletter
Get the best of Windows Central in in your inbox, every day!
Thank you for signing up to Windows Central. You will receive a verification email shortly.
There was a problem. Please refresh the page and try again.