Surface Pro X: How to upgrade the SSD in a few simple steps
Give yourself more storage on your Surface Pro with this handy guide.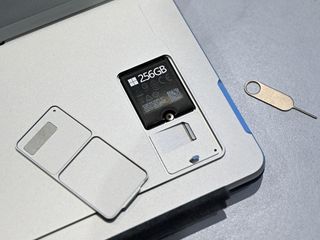 (Image credit: Daniel Rubino / Windows Central)
For owners of Surface Pro X, Surface Pro 7+, Surface Pro 8, and the new Surface Pro 9, the ability to upgrade storage with minimal work is a new perk to the Surface line.
But how is such upgrade performed? What tools do you need? Should you re-paste the thermal enclosure for the SSD? And how do you get Windows 10 or Windows 11 on to the new SSD?
All these questions and more are answered in this new guide on how (and why) you may want to upgrade your SSD for Surface Pro X. For those using a Surface Pro 8 or Surface Pro 9, this process should be the same.
Why upgrade your Surface Pro X SSD?
Before we begin, let us discuss why you want to upgrade the internal storage to Surface Pro X.
There are two reasons to consider, with the first being the most obvious:
You want more internal storage
You want a (slightly) faster SSD
The first reason is self-evident. You bought a Surface Pro X with 128 or 256GB of storage, and you want more. Maybe you want 512GB or even 1TB.
If you bought the $899 Wi-Fi-only Surface Pro X, you could drop in a 1TB SSD for less than $200, bringing your total cost to just $1,100. Considering even Microsoft doesn't sell a 1TB model, that is fantastic. Even if you wanted to jump from 128GB to something like 512GB, you could do it for as little as $100 ($999 total), whereas it would cost you $1,499 to get the pre-configured Surface Pro X with 512GB.
A faster SSD is less of a reason to upgrade and should be seen as a side benefit. Typically, doubling or even quadrupling your storage also improves the read and write performance due to the parallel nature of how flash storage is accomplished. Surface Pro X's default SSD is, at best, mid- to low-range by today's standards for performance. Popping in more storage could yield +500MB/s improve sequential read scores, which does make everything feel just a smidge snappier.
Which SSD to buy?
Picking which SSD to get for Surface Pro X is the tricky part. It's different from buying a standard laptop SSD as Surface Pro X (and Surface Pro 8) use M.2 2230 PCIe SSD, which are much smaller. The market for such chips is also much tinier, and why you can sometimes find these on Amazon, they're not always available, and some may be used.
The easiest to recommend is a Toshiba/Kioxia BG4 M.2 2230 PCIe SSD. It gets excellent performance, and it just works. But, Toshiba does not direct-sell to consumers. Instead, it is an OEM part that must be purchased through business channels like Dell or on eBay if you are savvy. The key is to use the product SKU to find the version you want:
KBG40ZNS256G TOSHIBA BG4 256G PCI-E NVME 2230 SSD (CLASS 35)
KBG40ZNS512G TOSHIBA BG4 512G PCI-E NVME 2230 SSD (CLASS 35)
KBG40ZNS1T02 TOSHIBA BG4 1TB PCI-E NVME 2230 SSD (CLASS 35)
Assuming you want to increase the storage and get faster speeds, you will want to search for KBG40ZNS256G (256GB), KBG40ZNS512G (512GB) or KBG40ZNS1T02 (1TB). Pricing at the time of writing is around $30 for 256GB, $99 for 512GB and $200 for 1TB. The links above are for Amazon listings.
The good news is the1 the TB option decreased from $300 at the end of 2020 to a more affordable $200 in October 2021. The bad news is that most sellers are from China or Hong Kong, so it could take many weeks to get your purchase.
But there is now another option in 2021 that wasn't available previously: Western Digital (WD).
This part gets even trickier. You could get a Western Digital 1TB drive costing between $117 and $170, making it even a better deal than the $200 Toshiba. Plus, many sellers are based in the U.S., meaning you can get the SSD in days instead of weeks.
For this guide, I bought a Toshiba KBG40ZNS512G (512GB). But in a similar guide for Surface Pro 8 I grabbed a "new" WD 1TB CH SN530 on eBay drive for $170. I had it in my hands in three days after ordering.
Either option works with Surface Pro X.
There is a catch, though, with the Western Digital drives. The "CH" denotes something unique about these: they are for the Xbox Series X|S. That's why so many of them are listed as "refurbished" or "pre-owned."
So, what's the downside of using it with Surface Pro X? Available storage — which some eBay sellers are upfront about, e.g.:
The speculation here is that allocated space is used for Xbox Series X|S, and it can't be recovered.
A typical 1TB SSD usually has 952GB of available storage with around 913GB available after Windows 10 (or 11) is installed versus the 823GB you'll have (with Windows) in one of these Western Digital drives. That's a loss of about 90GB.
On the flip side, if you're jumping from 128GB (available is less than 100GB) to 823GB, you're still getting a massive upgrade. Plus, you can save around $80 versus the Toshiba chip and often get it delivered faster. I can also vouch that the SSD performance is like Toshiba's, making a choice even more difficult.
Whichever route you go, you get a considerable storage upgrade and slightly faster speeds while saving money. The question is whether you need every GB and want to save even more money. The choice is yours.
Surface Pro X SSD upgrade: Tools needed
There are only a few tools needed to swap out the Surface Pro X SSD, but they are crucial:
New M.2 2230 SSD
SIM Tool (included with Surface Pro X)
USB Thumb Drive (Type-C, or Type-A with Type-C adapter; 16GB or larger)
Thermal paste (optional)
Prying tool or X-ACTO knife (optional)
Rubbing alcohol and Q-tips (optional)
Thermal paste, a prying tool, and rubbing alcohol is not obligatory as it depends on how detailed you want to be with the replacement. Microsoft ships its SSD in a metal enclosure for protection, functioning additionally as a heat sink. It uses a small amount of thermal paste sandwiched between the drive and the casing. SSDs typically do not produce that much heat (compared to a CPU or GPU), so the benefit is likely minimal.
Some people mount the M.2 SSD directly, but it may rattle due to it being thinner without the enclosure. Users can add a shim to stop the rattle or put the new SSD into the old enclosure with (or without) adding the thermal paste.
For this tutorial, I will re-use the metal enclosure and re-paste the thermal compound.
Surface Pro X: Making a Windows 10 Recovery Drive
Since the replacement SSD does not have an OS, you will need to reinstall Windows 10 after the swap. The easiest way is to load Microsoft's official Surface Pro X recovery files to a USB drive as this gives you all the necessary drivers for Surface Pro X. Doing so restores Surface Pro X to its factory state.
Note: If you want to get to Windows 11, you'll need to upgrade from Windows 10 after this procedure. Surface Pro 8 and Surface Pro 9 devices will be offered recovery images with Windows 11 already preloaded.
Format the USB thumb drive by right-clicking on the drive in File Explorer and choosing Format.
Use Fat32 for the file system and use the default allocation size.
Download the 6.4GB of Surface Pro X Recovery Files by entering in your Surface Pro X serial number
Unzip and extract all the Surface Pro X Recovery Files to the USB drive
Put the thumb drive to the side for now, as it will be used after we swap the SSD.
Surface Pro X: Swapping the SSD
Now that we have the substitute SSD and necessary tools, we can begin replacing the Surface Pro X's storage. Please ensure you have backed up any files, photos, videos, or documents before removing the old SSD.
Power down Surface Pro X
Open the rear SIM/SSD panel found under the kickstand using a SIM tool
Use the T3 Torx screwdriver to remove the single screw holding in the SSD
Gently lift the SSD up at a slight angle and pull out from the M.2 slot
If you do not plan to re-use the SSD metal enclosure, you could slide in the new SSD and secure it with the holding screw. Once completed, move on to the next section on reinstalling Windows 10.
If you want to re-use the SSD enclosure (and re-paste it), continue to these steps:
Using a thin prying tool or X-ACTO knife, gently tease apart the enclosure starting from each side
Remove the old SSD
Remove old thermal paste using rubbing alcohol and Q-Tips
Remove the label/sticker from the new SSD
Add a tiny drop of thermal paste to the top of the SSD (1/2 a pea)
Gently smooth the paste around the entire black area of the SSD
Put the SSD back into the enclosure and close it, lightly pressing the sides to crimp it in place
Reinsert SSD enclosure into Surface Pro X securing it with the single set screw
Replace rear enclosure door
Please do not add a lot of thermal paste as it is not strictly needed. Nor do you need expensive thermal paste, as this is not a high-performance CPU. You want a very thin layer when spread out, as too much paste defeats the purpose.
Once completed, you should save the old SSD. If you send in your Surface Pro X for a Microsoft warranty claim because it breaks, you'll want to put back the original drive and keep your after-market purchase as you may not get it returned.
Surface Pro X: Reinstalling Windows 10
Now that the new SSD is in place, you need to reinstall Windows 10. It is recommended to have Surface Pro X plugged in for AC power during this process.
Insert the USB thumb drive into Surface Pro X
Press and hold power and volume down (-) buttons at the same time
When the Surface logo appears on screen release only the power button
Continue to hold the volume down (-) key for 10 seconds until the recovery menu appears
From the blue Windows recovery menu choose your language
On the next screen, select Recover from a drive
Follow the rest of the prompts to reinstall Windows 10
Reinstalling Windows 10 should only take about ten minutes. You will want to check for updates using the Windows updater to get the latest drivers and version of Windows 10 and update your apps.
Surface Pro X SSD Upgrade: Results
Upgrading the Surface Pro X SSD brought two enhancements. Storage size increased from 256GB to 512GB, which is the main point of this upgrade. While 1TB would have been nice, the $300 price tag and my needs did not necessitate such a purchase. Still, it is fantastic to have the option if you need it.
Additionally, storage performance increased, which is expected from the improved Toshiba BG4 drive.
Read performance is what you experience when running Windows 10 and launching apps. Write performance is when you write to disk for creating large files, installing apps/games, and transferring data – that is, it is rarer. With the new BG4 sequential reads went from 1,943 MB/s to 2,302 MB/s. But the more significant change is in sequential write performance, which jumped from 718 MB/s to 1,545 MB/s, which is considerable.
Image 1 of 2
While sequential speeds did see a significant bump, random read and write did not.
The performance increase is welcomed but also not game-changing. Apps and games will load a smidge faster, the system will be more responsive, but it also does not affect the overall performance measurably.
Overall, this is a fun and easy upgrade for Surface Pro X. It's great to see Microsoft embrace a more modular approach to its Surface line. I hope to see such modifications come to other Surface devices in the future.
Get the Windows Central Newsletter
All the latest news, reviews, and guides for Windows and Xbox diehards.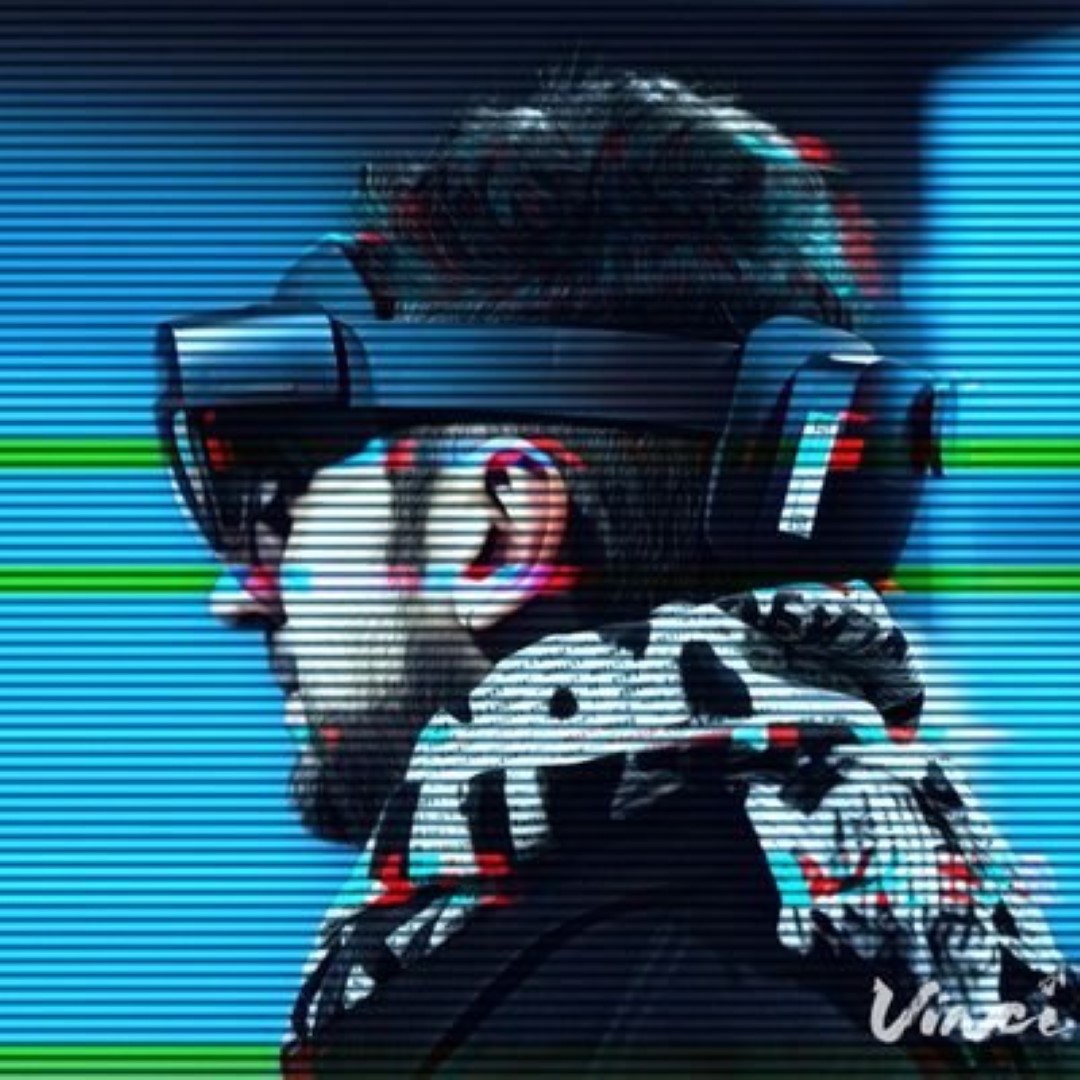 Daniel Rubino is the Editor-in-chief of Windows Central, head reviewer, podcast co-host, and analyst. He has been covering Microsoft since 2007 when this site was called WMExperts (and later Windows Phone Central). His interests include Windows, laptops, next-gen computing, and for some reason, watches. Before all this tech stuff, he worked on a Ph.D. in linguistics, watched people sleep (for medical purposes!), and ran the projectors at movie theaters because it was fun.