All the different ways you can play Skyrim VR (and which is best)
Now widely available, you might be wondering where to turn for Skyrim VR.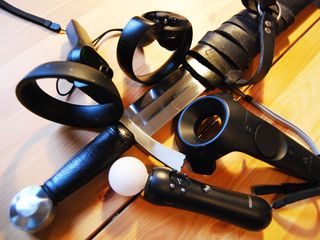 Skyrim VR, released initially on PlayStation VR (PSVR) and since officially released through SteamVR with support for Oculus Rift, HTC Vive, and Windows Mixed Reality (WMR), is getting a lot of attention due to the scale and overall gameplay it's brought to the 3D gaming world. For some, Skyrim in VR might already be familiar. There are, in fact, a few different ways you can experience the world of dragons and snow in VR. Which one is most worth your time? Let's compare!
PlayStation VR
Skyrim VR, which was released November 11, 2017 on PSVR, offers a complete package that's easy to set up. The PSVR itself doesn't take much effort to get working — you plug in a few cables and a camera — and then all that's left is to install the game the hit play. That's a big bonus for a lot of people who don't want to mess with third-party programs on PC in order to experience Skyrim in VR.
Total cost of Skyrim VR on PSVR
To calculate the total cost of Skyrim VR on PSVR, let's assume you're starting with nothing.
PSVR Skyrim bundle: Starting at about $350.
PlayStation 4 Slim 1TB: Starting at about $300.
That's a total startup cost of about $650. If you already have a PS4 and PSVR, you'll only be paying about $40 for the game. Not bad, but what's the experience like?
What's Skyrim VR on PSVR actually like?
Skyrim VR on PSVR is a complete package; you're getting all DLCs, including Dawnguard, Hearthfire, and Dragonborn. If you've played through Skyrim on PC or console, there's nothing new when it comes to content and storyline.
The PSVR headset is comfortable to wear and doesn't have much of a screen-door effect, but the graphics, powered by my standard PS4, really aren't anything to write home about. There's a lot of popping in when you're roaming the countryside, and there are plenty of artifacts floating around where they shouldn't be.
The PS Move controllers are Skyrim VR's weakest point. While both teleportation and smooth locomotion are available (you can change settings in the menu), tracking can be troublesome and the button layout takes some getting used to.
Skyrim VR review: A clumsy, hilarious trip through a familiar world
Bottom line: Compared to other ways to experience Skyrim in VR, the PSVR version is relatively cheap and easy to set up. Graphics aren't the best, and the PS Move controllers can be a pain, but they do let you swing weapons.
Windows Mixed Reality, HTC Vive, Oculus Rift
Released April 3, 2018, this PC-based version of Skyrim VR is the latest version and is meant to work from the start with WMR, HTC Vive, and Oculus Rift. Depending on which headset you're using, it might take a bit of time to get the external sensors and play area set up, but overall you shouldn't have to do much tweaking (or deal with any third-party software) to find a satisfying experience.
Total cost of Skyrim VR on PC
Buying the PC-based VR headsets and the hardware to properly run them will cost a bit more than a standard PSVR setup.
VR-capable PC: Starting at about $700.
Windows Mixed Reality: Starting at about $400.
HTC Vive: Starting at about $500.
Oculus Rift and Touch: Starting at about $400.
Skyrim VR: About $60
If you already have a PC and VR system, you're really only looking at the cost of the game (about $60) to get Skyrim VR off the ground. Otherwise, you could easily spend over $1,000 to get started.
What's Skyrim VR on PC actually like?
Like the PSVR version, here you're getting the full Special Edition version that includes all DLC. You won't be missing out on any part of the original game, which has been faithfully moved over to VR. Graphics are a bit blurry in some spots (though not as bad as the PSVR version) even with a graphics card (GPU) that exceeds the recommended NVIDIA GTX 1070, though that can be taken care of with mods.
Yes, pretty much any mod you can use with the standard Skyrim Special Edition can be used in VR. This video from Tyriel Wood shows just how easy it is to get everything set up.
Once you have mods enabled, Skyrim VR can be tweaked and tinkered with to your heart's content. Start off by grabbing the Skyrim Special Edition unofficial patch that fixes a ton of bugs Bethesda didn't have time for, then check out the list of most popular mods. Tune up your graphics, change audio options, get new armor and followers, and add a ton of immersion ― just don't let your GPU melt.
VorpX
The first time we experienced Skyrim in VR was on PC by using VorpX and an HTC Vive. It's also possible to work this method with Oculus Rift or Windows Mixed Reality (WMR), which we've also tested.
Setting everything up takes more time than with Skyrim VR on PSVR or the native PC-based versions. If you're using a Vive, you have to set up two lighthouse motion sensors in your room, install SteamVR, and go through a few setup steps. Likewise, with a Rift you're looking at setting up a few sensors just right and working through a few other software setup steps. Following that, you're still looking at getting VorpX working; it's not difficult, but it can be a bit finicky.
Total cost of Skyrim with VorpX
The cost of getting Skyrim working on a PC in VR is quite a bit more than PSVR if you're starting with nothing.
VR-capable PC: Starting at about $700.
HTC Vive: Starting at about $500.
Oculus Rift and Touch: Starting at about $400.
Windows Mixed Reality: Starting at about $400.
Skyrim Special Edition: Starting at about $40.
VorpX: Starting at about $40.
Starting with nothing, you're looking at about $1,380 for an HTC Vive setup and about $1,180 for a Rift or WMR setup. Sure, you might be able to find a PC for a lot cheaper, which would bring the cost down. If you already have a Vive, Rift, or WMR and a PC to power it, you can start playing Skyrim in VR for about $80.
What's Skyrim using VorpX actually like?
The first thing you notice when jumping into Skyrim with VorpX is how much cleaner it looks. We're using Skyrim Special Edition so graphics have been improved right off the bat, plus there is no issue with our PC running it at its full potential.
Because we're taking a non-VR game and making it VR-capable with VorpX, there are understandably quite a few small tweaks that must be made to get it all just right. Your hands seem enormous, controls aren't quite snappy, and your view might be a bit obscured. To get the view right, VorpX has an auto-scan feature that takes only a few seconds. The menus you'll have to tweak yourself, as they're pretty much unreadable by default unless you zoom back a bit.
You'll also have to deal with the controls yourself, and if you're using WMR, your motion controllers will show up as Vive controllers. There isn't the same type of true movement as you get with Skyrim VR — swinging a controller won't swing an axe — but you can see the controllers in-game and they are labeled with whatever way you map the buttons.
One of the biggest advantages with Skyrim on PC is that you can use the wide selection of mods as long as your PC can handle the load. You can also step back into third-person view to see your character or to play full time, which isn't possible with the PSVR version.
Bottom line: Skyrim on PC using VorpX with HTC Vive, Oculus Rift, or WMR is a great way to play thanks to sharp graphics, but it does take quite a bit of setting up and tweaking to get right. It's also quite a bit more expensive when starting with nothing.
PC and Trinus PSVR
This one is a bit different than the others. If you have a PSVR and a PC, you can technically use your headset as a display by using Trinus PSVR and VorpX. While SteamVR games work natively with Trinus PSVR when it comes to a 3D stereoscopic view (what we expect from true VR), using something like Skyrim that isn't natively 3D requires more software, like VorpX.
This is by far the most complicated way to see Skyrim in VR, due to having to set up and configure both Trinus PSVR and VorpX. Once you have Trinus PSVR working and your PC thinks the PSVR headset is an HTC Vive, you can use VorpX as you usually would.
Setting up PS Move controllers to work with your PC and Trinus PSVR is an entirely other issue that's time consuming, often frustrating, and arguably not worth the time or cost. If you're going this route, you'll likely end up back with a gamepad or keyboard and mouse while using the PSVR headset.
Total cost of Skyrim on PC with PSVR
Going this route is relatively costly for what it offers, but it's still a viable option. We will assume that you're opting to forego the PS Move controller setup.
VR-capable PC: Starting at about $450.
PSVR headset: Starting at about $220.
Skyrim Special Edition: Starting at about $40.
VorpX: Starting at about $40.
Trinus PSVR: Free trial.
For a PC, $450 is about what you'll spend for something pre-built. You can no doubt build something yourself for a bit less, and there are far more expensive options out there. With this in mind, we're looking at a total cost of about $750 to get Skyrim running on PSVR through a PC. If you already have a PC you suspect might be powerful enough to run everything, the cost comes down to about $300.
What's Skyrim on PC through PSVR actually like?
This experience is very much similar to playing through Vive, Rift, or WMR, except there are more hoops to jump through because of Trinus PSVR. It's a wonderful tool, but it does take some time to set up and get right.
All the same VorpX tweaking as with the other headsets is required here, and since the Move controllers are (likely) off the table, you're using a keyboard and mouse or gamepad.
Bottom line: Strictly speaking Skyrim, you're better off buying the PS4 version of the game and playing it there. Move controllers work without all the hassle and you have to go through far less tweaking to get a workable game.
Wrapping up
After testing all four methods, it's clear that Skyrim VR for PSVR is the cheapest and easiest to set up and deal with in the long run. However, it is hindered by blurry graphics. The PS Move controllers aren't the greatest, but swinging in real life and seeing your weapon come down is a thrill.
Skyrim VR with WMR, HTC Vive, or Oculus Rift would be my overall top choice if not for the price. The ability to easily mod your game is invaluable, and many people have created a crisp, beautiful world. It also tracks far better thanks to superior motion controllers, though setup time might be longer.
Skyrim on PC using VorpX is a solid option, whether for Vive, Rift, or WMR, but it is an expensive route and you'll have to deal with a lot of tweaking to get things right. Your motion controllers, while appearing in the game, simply simulate a gamepad.
Skyrim on PC through PSVR was my least favorite way to play, as it took the most setup and wasn't really more special than using the other PC headsets. However, it remains a viable option to try out for anyone who has a PSVR and PC kicking around.
Have you tried Skyrim in any sort of VR way? What were your impressions? Are you interested in getting this aging game working in 3D? Be sure to let us know what you think in the comments section!
Updated April 17, 2018: I've refreshed this guide to include native Skyrim VR version for WMR, HTC Vive, and Oculus Rift.
Get the Windows Central Newsletter
All the latest news, reviews, and guides for Windows and Xbox diehards.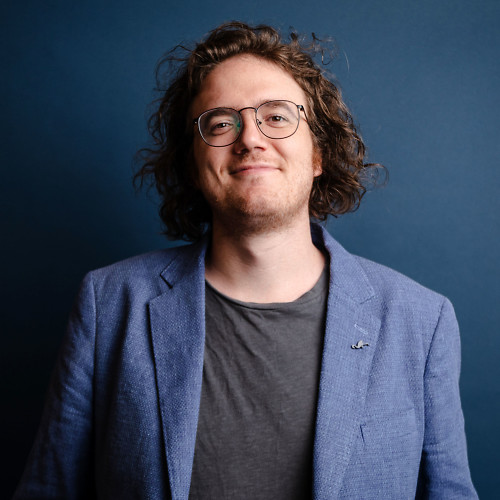 Senior Editor, Laptop Reviews
Cale Hunt is formerly a Senior Editor at Windows Central. He focuses mainly on laptop reviews, news, and accessory coverage. He's been reviewing laptops and accessories full-time since 2016, with hundreds of reviews published for Windows Central. He is an avid PC gamer and multi-platform user, and spends most of his time either tinkering with or writing about tech.