Windows 11: 3 things we love (and 3 things we hate) so far
Windows 11 has been in testing for about a month, which is enough time to fall in love with a few things and learn to hate a few more.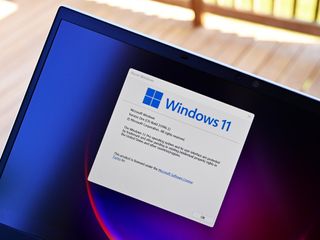 (Image credit: Daniel Rubino / Windows Central)
Windows 11 entered public testing last month. Several of our writers here at Windows Central downloaded the first public preview build of Windows 11 and have tried the operating system out since. There are several things we love about the new OS and some things that we either hate or just aren't too fond of.
Windows 11 isn't finished, but it's far enough along that we can assess some key areas that draw out some passion. I reached out to the team to get their thoughts on Windows 11 so far.
Love: Delightful design improvements
While Windows 11 isn't completely finished, it brings a long list of overhauled, improved, and tweaked design elements. It's not just about rounded corners, though those are quite popular. More uniform context menus, a design language that extends across several parts of the OS, and the modernization of Windows are part of a long-overdue visual refresh.
Last month I wrote about how I haven't been this excited about Windows 11 for years. While much of that excitement is about new features, it's also just exciting to try something out that feels new. Navigating through Windows 11 feels more fluid and consistent while using the best laptops and other PCs. It makes it exciting to be an Insider again.
Hate: Remaining inconsistencies and UI issues
While Windows 11 has come a long way in terms of design improvements, there are still some inconsistencies. Just as an example, there are still multiple styles of context menus on the operating system. If you right-click with Edge, you see a design from Windows 10. If you right-click the desktop, you see a new design from Windows 11 with rounded corners.
The silver lining to the cloud of inconsistencies and UI problems is the fact that Microsoft could change these before the operating system comes out. The company is clearly moving towards a unified design, even if it isn't there yet. With months to go before Windows 11 ships, there's a good chance some of these issues will be fixed.
Love: Microsoft Store makeover
The Microsoft Store has been a sore spot for Windows for years. I know several people that never use it or don't even know that it exists. Microsoft aims to change that with Windows 11. The new Microsoft Store has a refreshed look and also seems to run better (#SeemsFaster).
Microsoft also showed a new commitment to the Microsoft Store with Windows 11. A new revenue-sharing model, support for Android apps in the Microsoft Store, and new ways for developers to get their apps into the store have already shown early returns. Zoom, OBS, WinZip, TikTok, and several other apps have already made their way to the new Microsoft Store. As a result of Microsoft's efforts, the new Microsoft Store looks better, works better, and has more apps in it than ever.
Hate: The new Start Menu (kind of)
The Windows 11 Start menu was controversial from the start, pun intended. While many lament the loss of Live Tiles, I'll focus on some other changes — or lack of changes — that we don't love.
When you first install Windows 11, the Start menu is full of apps that you don't want or don't even have installed. These are essentially ads. I understand why Microsoft does this, but that doesn't mean I like it. Just let me have the apps I want in the Start menu from the get-go.
Speaking of apps that I want and use, why has Microsoft hidden all of my apps behind another button? Instead of being able to scroll down to see all of my apps, I now have to click a button and scroll through a list. This is a move backward compared to Windows 10.
Personally, I like the new Start menu, but I don't like Microsoft cramming unwanted ads into it or making it more difficult to reach the apps I use on a regular basis. I know I'm not alone in that sentiment.
Love: Snapping feels good
As someone who uses multiple monitors and almost always has several windows open, the snapping improvements in Windows 11 bring a major boost to productivity. Microsoft took some of the best ideas from PowerToys for snapping Windows and baked them right into the operating system.
When you hover over the maximize button on any window, you're presented with different snapping layouts. Not only can you select a layout, but you can also select a specific portion of the layout that you want a window to pop into. For example, you could hover over the maximize button for Twitter and have the app take up the right third of your screen. You can then populate the rest of the snapping sections with other apps.
This is a natural evolution of Windows 10 and should be a welcome change for multitaskers.
Hate: Not being able to test it
While many members of our team have used Windows 11 for weeks, a few haven't been able to test the operating system at all. Due to the minimum requirements of Windows 11, even some modern PCs can't run the new OS. Microsoft allows some long-time Insiders to test Windows 11 out on older hardware, but that doesn't help everyone. Additionally, it wouldn't fix the fact that a person's PC won't be able to run the OS after its general release.
This problem likely won't go away as Windows 11 moves to general release. Since the announcement of Windows 11, the minimum requirements of the operating system have drawn the most attention, almost all of which has been negative. Microsoft's "tone deaf" response to the situation hasn't smoothed things over either.
Windows Central Newsletter
Get the best of Windows Central in in your inbox, every day!
News Writer and apps editor
Sean Endicott brings nearly a decade of experience covering Microsoft and Windows news to Windows Central. He joined our team in 2017 as an app reviewer and now heads up our day-to-day news coverage. If you have a news tip or an app to review, hit him up at sean.endicott@futurenet.com (opens in new tab).
Really want they modernize windows media player and windows live photo gallery.

So I maybe the only one but I like the tiles on the start menu. I don't care if they are live or not but, I use them almost exclusively for launching my apps I find the new tiles not very clear to locate and not easy to see what I want at a quick glance.

I agree about Live Tiles. I like how they are live (they display information at a glance, like a widget) and they provide customizable touch targets for launching apps (you can customize the size and shape and position). I hope the new widgets do something similar. The rows of same-size icons arranged alphabetically, or by use frequency, is really just out of date and not very helpful, even on my phone.

Live Tiles have always been niche though. Look at most people's PCs and their Start Menu is a mess of live tiles that never get looked at. Start is for Settings, Restarting the PC and Shutting it down. Nothing much else.

True, you have a point there. Majority do not organise their Start menu. Actually majority basically don't customise that much of their OS aside from wallpapers. Most people just launch apps from the Desktop. If they don't exist, they think the apps they are looking for isn't installed. Most relay on things that are always visible the moment they login. Though Taskbar should cater this, but since Windows 7, surprisingly most still don't pin on their Taskbar either.

"The rows of same-size icons arranged alphabetically, or by use frequency, is really just out of date and not very helpful, even on my phone." Microsoft is copying Google with Android and ChromeOS, and Apple with IOS, iPadOS and Mac OS. I'm not sure you can call it out of date when they all offer an app icon grid now.

I'm with you, Mr. Curry. I find Android and PCs get the entire concept of app convenience wrong. I was a Mac user for 29 years but when I switched to Android from iOS the pitch was: Why clutter your first screen with a bunch of apps when you can, instead, ditch them in an app drawer? Like the article indicates -- that means you have to start clicking a lot to get access to things that could, instead, already be there. It is a BACKWARD step. My PC is set up like this -- 1. All critical apps are in my taskbar, apps I used almost every day. Settings, File Ex, Firefox, Gmail, Yahoo Mail, Google Chat, FB Messenger, Google Contacts/Cal/Maps/Keep/Photos, Stickies, iTunes, and Plex. (You can see I've pinned a lot of Google Web Apps so that my PC 'feels' like my phone as well.) 2. Now there are 30 other apps in my Start Menu Tiles. Neatly organized so that if I want something from LibreOffice -- my 4 fave Libre apps are beside each other. I have Task Manager, Defender, Malwarebytes here too. In fact -- I have every app I want to remember that I have -- even if only occasionally used, like Ookla Speedtest. I even moved my Recycle Bin there. For the same reason I don't have a trash can in the center of my living room. Then -- 3. -- everything ELSE is the PC app drawer. Which. I almost. NEVER GO INTO. For the only reason I can think of for hiding an app in there-- is because I really don't want to find it. Or am I missing something? MY ANDROID PHONES run Nova Launcher. Initially when I switched to Android I quickly discovered I couldn't find anything. Because once it is riveted into your skull that a Phone App is lime green/bottom left it's very hard to retrain the muscle memory. And so, like a good Nova Launcher, I set up my Droid to be fairly iOS like. This includes having all sorts of apps on the first screen instead of 5. Like my PC Taskbar -- all my critical most used apps are on that first screen. I think it's 5 apps by 6 rows. Some are folders. But it's awesome because I almost never need swipe to other pages. The 2nd page is like my PC Start Menu. Lesser used stuff that I still need to remember I have. Do I have an app drawer on my Mi 11 Lite? Yup. That. I almost. NEVER GO INTO.

Nice to know somebody has almost similar use case on customizing app shortcuts to an OS. Critical apps that I need to often launch and for who just don't have any Live Tile will live at my Taskbar. Start menu is where the apps went where they don't have to be always on my Taskbar but may need time to time, on Windows 10, it also serve as my dashboard for apps that has Live Tile functionality and then I group my apps as what they do and are, then put them in a folder for apps under same publisher to keep the visual clutter and keep my Start menu layout shape. My Start menu has "Start" category where I put apps that are mostly have Live Tiles and general purpose. "Extra" were just apps that I can't have their own category and may not have Live Tiles. Therefore, I hate when Microsoft removed the Start menu sync feature on Windows 10 as it has become a chore to redo this organization on new PCs. Because they think "Not useful" and "Not enough users according to our telemetry". This made the Start menu organization become a hassle that now they gotten justified to "simplify" the Start menu in Windows 11 because most users are "lazy" to organize. On Windows 11, at least the Widgets is there to sort-of-replace Live Tiles, but currently I miss the Live Tiles due to how limited the widgets are not having 3rd-party support yet, they don't work offline, so fare they are slow that every boot up they have to load several seconds and there is a second delay to show up right after the opening animation. Oh, they open Edge production always, doesn't respect your default browser at all, heck even I personally use Edge dev as default. Sadly, Microsoft still have this problem of replacing a feature with something inferior. Not always though and they do are careful on some things like File Explorer is still the Win32 one, just replaced the ribbon and overlayed a new context menu, but at least kept the feature due to keeping the same code (alongside keeping old shortcomings as well).

"Nice to know somebody has almost similar use case on customizing app shortcuts to an OS. Critical apps that I need to often launch and for who just don't have any Live Tile will live at my Taskbar." This is how EVERYONE uses Windows since Windows 7. Everyone pins apps to the taskbar and then falls back to Start pining for the second level. "Therefore, I hate when Microsoft removed the Start menu sync feature on Windows 10 as it has become a chore to redo this organization on new PCs." This wasn't ever a feature. Microsoft even said when Windows 8 launched it
doesn't sync because every PC has different apps. I wish it were a feature though. To be honest your rather long post reads like someone who's grumbling because you've just got used to how the Windows 10 start menu works. Most people's Start Menu are a total mess of live tiles and whatever crap OEMs have stuck there. Microsoft let the Window Start Menu become a mess since Windows 8 and are now correcting this. Rember how Start always looked clean before. Now Windows 10 Start only works if you spend the time to customise it. Few do.

It was actually syncing with Windows 8.x back in the day, and you can choose it on OOBE if you prefer to download the synced settings which will include Start screen layout or not. If the app don't exist on that new/wiped PC, then a place holder will be in place instead. Though I don't remember this in Windows 10, or at least on early days, it seems like they never did. And this is why its a chore when I get my new Windows 10 device that time and I have to redo my layout or even after reformatting my PC. I understand that most don't customize it, and I saw it with our clients, though some we do customize it for them if that's required. Very few do customize it and that's up to the user. At the end of the day, it is a personal preference thing. It's on you if made a mess of it or not. There is no right and wrong, but the good thing is as a user, you have bit more control. Well sure I did become so used to Windows 10 Start menu works, since for like 20 years of using computers, it is on the only time it tick many boxes for me and allows me to basically clear my desktop, pin most important apps on Taskbar and the rest are siloed in Start menu. It just a a shame that functionality is taken away now. Its like moving to a new house but smaller, so it is just an adjustment stage for me to rethink everything for better or for worse. Well for me, I will adapt, but it is the first time that it felt like it's a downgrade. I layout my W11 Start menu, which is fine, but looks "chaos" to me since apps are just mixing now with the lack of grouping and folders. For now I felt more lazy organizing it.

"I find Android and PCs get the entire concept of app convenience wrong." Microsoft is copying Google with Android and ChromeOS, and Apple with IOS, iPadOS and Mac OS. I'm not sure you can call it wrong when they all offer an app icon grid now. "My PC is set up like this -- Or am I missing something?" You're missing something. How does Windows 11 change this? You still pin apps to the Start Menu like you do on Windows 10. This isn't changing. The only thing that's going is Live Tiles. You still have Pinned Apps and All Aps on the Start Menu.

The missing was the folder and groupings, which what was on W10 Start Menu. Not counting the Live Tiles since it's a feature unrelated to organizing your pinned apps. It is replaced by Widgets, though currently Widgets isn't yet open for 3rd-party and don't work offline and not as snappy, but that's separate issue.

I was a fan of the tiles for sure. I get the logic of the new Start Menu being task based however I did have a nice layout on my Win 10 build. I admit though I spend less time in the menu looking for things now than I did so it does work I think

If they're not live they're just big space wasting buttons.

Are new apps due to land in this release in September or is that it? Thinking of mail and calendar stuff

Apparently so. Would be good to see them before. Photos needs a tonne of work. It's really poor.

I like it a lot so far, but I have some pet peeves: 1. No seconds anywhere, not even the calendar flyout. Just why?
2. No drag and drop on taskbar icons.
3. No more folder thumbnails.
4. No jumplists for apps pinned to start, only in the taskbar and apps list.

I'm glad I'm not the only one noticed the lack of Jumplist in Start menu as well. This essentially makes the Start menu almost equivalent to Vista in terms of functionality. Jumplist were introduced with Windows 7. This is why I don't get it the term of "modern" anymore when talking Start menu. It has regressed so many features. Even Taskbar lost the basic drag-and-drop. Sure it may return, but we will see through feedbacks and if Microsoft manage to implement them before Windows 11 release.

Get rid Recommended from all Microsoft apps and the start menu!!!!

It's easy enough to right-click and delete the preloaded apps, but there are some 3rd party apps that will not pin to start no matter what I try. I used live tiles for frequently used apps versus scrolling down the list. It is odd that windows permits me to unpin what I can't see under start. Oh well, off to the taskbar.

The minimum spec requirements are really an illusion. I'm currently running Windows 11 on an i7-4790K without a TPM. You just have to make a Windows 10 recovery ISO and then drop Windows 11 ISO. Doing this bypasses the hardware check during install and then you'll continue to receive updates as normal once it's installed.

According to the pre-release news, you can run it on "incompatible" software, but you won't be running the final bits on your 4790K. The e-waste this will create is annoying, but the forced adoption of more secure platforms something I like... even if I'll have to replace stuff.

As long as Windows 10 recovery ISOs exist the work around will too, even one the final version of Windows 11 is released. Then once it's installed you just do a quick registry edit to prevent Windows update from doing a hardware check before updates.

"You just have to make a Windows 10 recovery ISO and then drop Windows 11 ISO." What do you mean? Thanks

I don't like that you can't put apps into a folder/tile like you could in Windows 10. I would like to have that feature that you have an Android/iOS

I'm sure I saw Folders under All Apps. No? You may need to create them from File Explorer and not the Start Menu directly. Not sure.

He's not talking about All Apps though pretty sure. Even then, that suggestion is still inconvenient and not as easy and seamless on Windows 10.

There is one bug that very very very frustrating me, yes it is 3 "very", the bug is the taskbar will flickering from time to time until you can click any of the app on the taskbar especially when there are lot of app opening and also when I switching to use chinese input, it' s seriously causing inconvenience to me who use chinese input daily basis....

I was running it on my Surface Go 2 for a couple of weeks. Due to: * Inability to move the taskbar (I need all the vertical space I can get)
* Lousy palm rejection on the touchpad (much worse than Windows 10) had to roll back. The only gain (that I can see) is Android-tablet-like interface -- not my favorite by any stretch of imagination.

I like some things about Windows 11, I do like the new start menu, but they need to allow people to get rid of the search box on it and also give the space back where the recommended stuff is if that is disabled. The snapping is ok, takes a little getting used to, but ok once you do. While I am not one for pretty looks of the OS, I must admit the rounded corners do look nice. What needs to be sorted is the taskbar, it certainly mucked it up, telemetry is still there, but I doubt that will go now. and Ms needs to stop pushing people to a MS account, I noticed they tried to the last time I updated Windows 11, and I am using the pro version. The U.I still have bits of older windows shoved in.
While Windows 11 is a bit smother than Windows 10 in some ways, it is at the end of the day still Windows 10 with a few tweeks and a different U.I. Oh yeah and MS should make it easier to uninstall stuff.

Setting aside the stringent requirements and how they presented them, only thing I dislike is settings. I change the screen sleep setting every day, and it takes a few more clicks to get to it. Further, the whole look is drab. Add some colour.

Why do you change your sleep setting every day?

Amazed that the lack of functionality to organize apps in Start is not mentioned. It is completely ridiculous. Also, app groups and folders of Win 10 should simply be ported to Win 11 Start. This is just rubbish and a big issue for productivity.

The touch is lost in translation. I hate that you cant drag an app down to close it. Its clunky now.
I also hate that swiping from left to right no longer brings up apps that I want to switch to. It now pulls up the widget. I hate clicking a button now.

You could never swipe down to close an app, although wish you could. That's because it's now a finger gesture. Three fingers I think to switch between apps.

Yes you can in Windows 10 tablet mode, but it was very inconvenient as it required a full swipe down all the way from top to bottom of the screen.

Has the file copy/move window been graced with Dark Mode yet? I assume task manager still isn't touched but we all at least see the copy window much more often...

I'm trying Windows 11 on my GO 2; I still have 10 on my work and other home laptop. So far, I see no 'need' for Windows 11. Still a bunch of stuff not working on 11, so I'll have to wait to be convinced that this
upgrade is needed...

I so no need for Android 12 too personally :/

My main gripe is that they have removed the one-click option in Default Apps in Settings. You are now forced to manually set every filetype to the new app, instead of clicking one button for photo viewer, browser etc. Add to this that Windows 11 sometimes seems to reset all your default apps after the upgrade from 10, and you have a problem if this isn't fixed before release. Remember that most ordinary users wouldn't have a clue what a filetype is, let alone know how to change them all just to change their default photo viewer or music player.

The problem with that was it only ever had 6 categories including oddly Maps. Although that is a shame if they have.

"The silver lining to the cloud of inconsistencies and UI problems is the fact that Microsoft could change these before the operating system comes out." That's not really a correct use of 'silver lining'. It's more of a 'caveat'

> even some modern PCs can't run the new OS. Examples, please? I want to know what modern PC is missing TPM 1.2, dual core CPU, and 4GB of RAM.

Yeah exactly. I fail to see how setting a minimum specification for security is a bad thing. Windows users really don't appreciate how much Microsoft does support compared to Apple. Apple literally killed off thousands of apps in a release. No 32-Bit app support killed off thousands of perfectly fine apps like Office 2011. It was the right thing to do but left a lot of people annoyed they felt they had to upgrade Office and other apps.

Uninstalled my Windows 11 Alpha/Beta because I cannot group my apps in the start menu. I cannot believe that I am saying this but because of this functionality removal, I will be sticking with Win10.

You've never been able to group apps on the All Apps on the Start Menu. If you want to group aps you create a folder for them. So it can be done. That's such a first world problem for sticking with a soon to be old OS.

Up I believe he/she is talking about the pinned section in Start Menu, not All Apps. Because currently you can't even have folders on Pinned apps section. No grouping and there is no notification badge either.

I found nothing to like about it. I rolled back and will likely stay there.

I'm guessing you only installed Windows 10 in 2020 when Windows 7 went out of support then?

No. I had Win8. Which remains my favorite version. I settled for Win10. I won't settle for Win11---as far as I'm concerned, it's utter crap.

SO I just downloaded it on my SP 7. Had a problem this morning with latest Win 10 install when I got to work, lost BT and some hardware failed. Thought I was going to need to purchase another. Reboots didnt fix it so I thought before dropping cash on a new one I better reinstall windows first. But before that, I went from release preview to Beta and downloaded 11. Been working through this the last 4 hours and everything is working as expect. Reinstalled drivers so BT is working again as well as the human interface device. TL/DR sorry - Windows 11 seems really nice. The settings menu is hugely better as well as the ascetics. The start menu isnt that bad but there is a lot of wasted space here. The recommended is a waste to me. And if we are pinning apps to this smaller board, better allow foldering of apps together.!! - The widget section is a bit of a joke too. Im sure that may get better as time rolls on though.

I expect the ALL APPS button was brought back after it first appeared with Windows XP because whist it added control to the Start Menu it also made the Windows 10 Start Menu more cluttered. Having Pinned Apps, Recent Files and All App on the same screen would be a mess.

Microsoft should remove the requirement for TPM 2.0 and not force it on consumers

Yeah. This feels like a joke. Looks exactly like how I already use Windows 10, with apps like TaskBarX, PowerToys, ModernFlyouts etc, except it's just in a different skin and icon packs. No original usability and functional features added, probably. No software UI element consistencies fixed either, probably. No extra hardware optimization for ever more diversifying chipset market, probably. And zero stability and bug testing so general public will have to wait a whole year for an unfortunate group of unknowing beta-testers to suffer as lab rats, probably. MS Store looks to be the prime focus here, yet no transparent announcements on what real commitments and changes will be made for the sake of independent app developers. Can't wait to use it.

A minor thing that bothers me about the new start menu is the "Recommended" heading. Is it actually anything more intelligent than a recently viewed list? I don't think recommended works for all scenarios either. Windows recommending a divorce agreement or funeral plan is going to look a bit tone deaf
Windows Central Newsletter
Thank you for signing up to Windows Central. You will receive a verification email shortly.
There was a problem. Please refresh the page and try again.