Rather than wringing your wallet dry buying school supplies and an expensive computer, this year, why not pick up a laptop or computer at a discount during HP's Back-to-School Sale? There are options that would be perfect for the classroom starting as low as $299.99, and you'll even find a few printers thrown in the mix to make sure you're prepared for any assignment. Some of these products are up to 61% off right now, which is a whole lot of money to be saving!
Free shipping is included with your HP purchase, but before checking out, make sure to enter one of the following codes as they can save you up to 10% extra on today's order: BTSSTACK5 saves you 5% on purchases up to $1,198, while BTSSTACK10 will save you 10% on purchases of $1,199 or more.
A+ Deals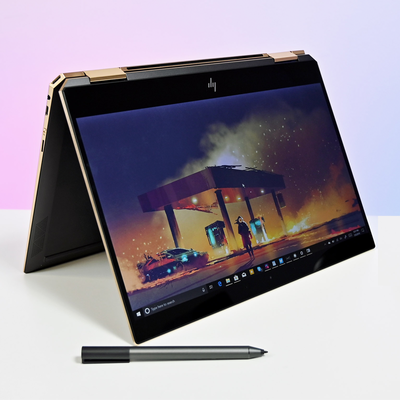 HP Back-to-School Laptop & Computer sale
Smart students save on school supplies, which is why you should enter one of the promo codes below before checking out. This HP sale offers several discounted laptops and computers that could help score you an A+ this upcoming semester.
Starting at $300
One of the best-rated options priced right below $500 is the HP 15t Laptop, now down to $479.99. With 4.5 out of 5 stars, this laptop features an 8th generation Intel Core i7 processor, 8GB RAM, and a 15.6-inch display. HP has it listed with a retail price of over $1,000, which easily makes this one of the best deals in the whole sale.
We even named the first option in today's sale, the Spectre x360, as one of the best laptops for college students in 2019! You can find out why here.
You can also find all-in-one options that would be a better fit for a dorm room or office, like the HP All-In-One 24-f1055z that's on sale for just $499.99 right now. This model is a great space-saver and even comes with a keyboard and mouse. Some of the computers on sale also include a free year of McAfee virus protection and other bonuses like a Spectre mouse. Make sure to view the full sale at HP now before school is back in session!
We may earn a commission for purchases using our links. Learn more.