Trade in your Xbox 360, get the Xbox One for just $199 at Best Buy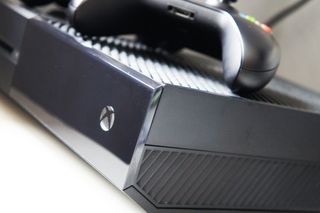 Holding out on an exchange offer for the Xbox One? Look no further, as Best Buy is now running an offer that will allow you to get the console for just $199 after trading in your Xbox 360 or PlayStation 3.
Best Buy's $150 trade-in value for the last-gen consoles is $50 more than what Microsoft is offering on its own store (opens in new tab). The retailer also has the Assassin's Creed Unity bundle for $349, which is the same price as the standard version.
Anyone interested in taking up Best Buy on its offer?
Source: Best Buy (opens in new tab); Via: Neowin
Windows Central Newsletter
Get the best of Windows Central in your inbox, every day!
Harish Jonnalagadda is a Senior Editor overseeing Asia for Android Central, Windows Central's sister site. When not reviewing phones, he's testing PC hardware, including video cards, motherboards, gaming accessories, and keyboards.
I don't xD so it's a nice deal for me

with that massive and excellent library of exceptional games,it would be silly to trade in

Not an issue anymore. Backward compatibility is now added on to Xbox One with Windows 10 update. So ho ahead, switch and still keep the library.

I think both platforms shot themselves in the foot by not having backwards compatibility. If I can't play my library of relatively recent games, and I can't voice control the DVR part of my TV, then there really is NO point in getting an Xbox one. Mind you I really want one, but no amount of discount is going to get my to buy it unless it can do those two things, or until the 360 seems dead, which it is far from.

Well, backwards compatibility is probably a dead issue but, I control my u-verse DVR with voice commands through my Xbox one all the time.

Wondering if they would accept a none working XBOX?

Take it in and when they declare its not working, say they broke it.

"Valid 11/2/14–11/15/14. In store only. Trade in any working Xbox 360 or PS3 console and receive a $50 coupon toward an Xbox One. Trade in a working Xbox 360 250GB or Sony PlayStation 3 Slim and receive a minimum $100 gift card. Trade in a working wireless Microsoft or Sony controller with console and receive $10 per controller (maximum 4). Not available in all locations and some stores may have additional limitations. Console must power on, not be damaged or have its warranty seal broken to be considered working. Condition, documentation and accessories may affect value. Not compatible with other trade-in offers. You are required to agree to the Terms & Conditions. No Dealers. Limit of 1 trade-in per person. See a Customer Specialist for details."

What constitutes working? I mean the red ring works. ;)

So applies to PS3 Slim only? :(

no it says "Trade in any working Xbox 360 or PS3 console and receive a $50 coupon toward an Xbox One"

Every non slim has probably YLOD by now

I know of several non slim systems that have not yet had RROD yet and still work perfectly. Though it was fairly common it was also pretty random.

Thank you, I wish they would have broken that down in the article.

To be fair, it was really only the last generation that allowed BC and that was pretty much dropped by both major platforms very shortly into their lifespans. Before that no one allowed BC. I see it as an aberration as opposed to the norm...

Hmmm... this could actually do it...

Sweet.i will buy a 2nd hand 360 for $20 and use that lol

It can, you just wont get $150 for any 360...

Does it applicable for Asian country's as well?

Used to have in China . Not sure if still have

Even though I got my One.. Would be nice if they bring this deal to the UK.

Yeah I'd get a one if they did!

Well I'm on it! I'll trade in one of my 360's for this deal!

LOL I hate Apple because they just rip everyone off. So I try to use Microsoft as much as possible. But Microsoft do p*ss everyone off outside the US of A by continually treating us like second class citizens. At least Apple rips us all off equally.

This is a best buy promotion. What does this have to do with Microsoft?

@twint7787 You're joking, right?

How does Apple rip off consumers when no one is forced to buy their products or use their services?

I would argue that anyone paying $699 for a dual-core 2.6GHz i5 with 8GB of RAM is getting ripped off, regardless of how small, sleek, or just plain cool the case might be.

Finally something useful.. We people who want Xbox One has finally got something to do with their Xbox 360..

Except 360 games won't work with the One yet

Still playing my 360 and in the wrong country, but that's a great deal. Although which 360 gets you the 150 off, I assume it isn't any.

The deal if I understand it correctly is 'up to' $150 off, not $150 off across the board. They will tack on an extra $50 trade in for any working 360. But according to their own trade in calculator if you have an original 20gb 360 you'll only get around $70 total.

Hahaha.. no. XBox one can't play my 360 games so I'm not trading it in.

dear me,people can be bought for any deal offered to them.Id rather keep it or give it to someone,add that to the cost of the games and they still sell brand new xbox360`s,why anyone would think this a deal breaker is beyond me. Aimed at youngsters probably,never paid anything for it,dont really know the value to beigin with.

Time to get rid of my PS3!!

Tempting, but I'll keep my 360.

Does anyone know if the Xbox has to work?

It has to work, also like others said its $50 to$150 depending on model. You're not getting a free lunch here really people.

To bad Germany doesnt have best buy ... Guys ( wcentral Team ) please This is well ment tip and please consider it : Add that to your articles so I know weather I should be interested on one or not !!! #USA ( for america) , #WORLD ( world wide ) , #EU ( Europa ) and #ASIA( asia ) . Thank you :(

But if you know Best Buy isn't in your country, why would you click on this article? I'm not saying your idea is bad but this article clearly doesn't apply to you. :-/

I think a lot of Canadians are actually wondering if the deal extends to Xbox Ones at their local Best Buy. Sometimes this kind of thing does make its way here and other things, like hardware or the recent price drop, don't. I'm sure lumping European nations as UK can be just as frustrating.

All bestbuy? Not US only right?

There is some misunderstanding here. It's $100 max per console, plus $50 coupon towards Xbox one purchase. That coupon is given to anyone who trades in an Xbox, regardless of the condition. On top of that, you get $10 per controller. You do not have to trade in the controller with the console to get the value. Trade in your controllers separately. Also, some BB have a promo today 1pm-4pm, where you get free Xbox Live 12 months if you purchase an Xbox one. Do you see where I'm going with this?

Wonder if they would accept a working Gen 1

Yes they would - but their trade in value is only $20 + $50 gift card = $70.00

I regret selling my 360 for the one. Lots of great games still. Come on Microsoft start working on backwards compatability... Posted via the Windows Phone Central App for Android

They use totally different architectures. We're not getting BC on it. The best we can hope for a streaming option like the PS4 will be getting...

I don't know if I can give up one of my 360's...

Does anyone do as deal as good as this in the UK?

I have one that works sometimes.. I'll try to trade that one in.

Wish this was Canada too. I would take my Xbox in immediately.

It is tempting to trade in the ps3, but I will keeping my 360. My ps3 is only used as a blu ray player at this point. Posted via the Windows Phone Central App for Android

Done deal, I have 3 360's to trade in.

I have two 360's but no controllers....

Uhm.... Then what happens to all the 360 games I bought? Trash????

Sell them at used game store.

My point being... I still want to play them. LOL

You could always buy a 360

I did... It's brand new. Lmao. Well... Used but certified or w.e this is tempting but im not done playing BF4. Wonder how long this deal is for...

Protip: go to Craigslist and see if anyone is dumping an old Xbox 360 for near free, best coupon source ever.

I have a 360 with Kinect. Will they trade in that with xb1 and Kinect ?

sounds good if it came with the kinect!!

My consoles are too old to get this offer.

Step 1: buy a refurbished 4 GB X-Box 360 for 100 dollars at Gamestop. Step 2: Profit 50 dollars from the Best Buy trade-in compared to buying said X-Box elsewhere.

Won't work. They are only accepting 250 GB black models for trade in. They will gladly recycle your white 360 for free though...

Welp, looks like ill be $200 in debt today

I'm in. Trading my PS3 because it's just used as my BluRay. Will never trade in my 360s because they include Windows Media Center Extender while Xbox Ones do not. Until they include it, I will keep my 360s.

This is a great deal. Too bad I love my 360 and I'm not willing to trade it in just yet.

Link is not working anymore

Don't forget to buy a Kinect.

As tempting as this is(because I really want an XB1), I have a bunch of games that would suddenly become worthless to me. Some of which I haven't played yet. Now, if they'd made some of those games able to play on the One like they did with the XB>XB360 transition, I would already have one.

There is no separate discount for KInect. I have that too.

My brother just tried to do this in Midland, TX... they wouldn't do it... apparently the ad/deal has been pulled.... even though it says right on their site that they are doing it till the 15th...

This only qualifies for Black models with 250 GB HD. Other models are not accepted as an FYI, I have a 60 GB white one at home collecting dust with 6 controllers and they would not give me a penny for it.

I will do it if I had $199

HOW LONG WILL THIS OFFER LAST !?

Can I still trade in my 360 and get an Xbox for $199?

Where do I get the offer??