Train for your Microsoft Programming Certification with this great bundle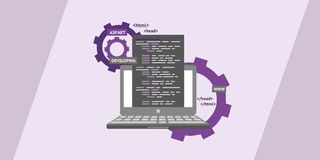 There is much more to Microsoft than its extremely popular suite of Office apps, like its great .NET Framework that is used to power its Azure platform. These skills are in demand now, and there are lots of companies looking for experienced people to fill various positions. Wouldn't it be great to begin learning about it all now, so that you can have those in-demand skills and take your career to the next level? Well, you can.
Grab this great bundle at a huge discount
Meet the Microsoft Programming Certification Training bundle, a great way to get started. With four great courses that you can access at any time of the day, you'll be able to learn the basics and much more here. From programming with HTML5 in Microsoft .NET 4.5 to using visual demos to learn, this bundle is a great help for everyone.
Access 4 full courses 24/7
Explore Microsoft ASP. NET MVC
Learn how to program w/ HTML 5 in Microsoft .NET 4.5
Study for the Microsoft 70-486 & 70-487 certification exams in ASP.NET MVC web development & Microsoft Azure development
Use visual demonstrations & multimedia presentations to learn
Test your progress w/ quizzes & exam simulators
Interact & collaborate w/ other students & Vision Training Systems employees to form study groups & discussions
Pay only $49 for a limited time
Normally these courses would set you back nearly $3,200, but right now you can pay just a small fraction of that. For a limited time, you can grab all of this information for just $49, which is a huge savings of 98%.
Windows Central Newsletter
Thank you for signing up to Windows Central. You will receive a verification email shortly.
There was a problem. Please refresh the page and try again.