This Week in Xbox: Aaron Greenberg plays Sea of Thieves, Skate 4 spam, Killer Instinct meets Halo
By Jez Corden last updated
This week we're looking at comments from Xbox marketing chief Aaron Greenberg, fresh updates for Killer Instinct, new details on Final Fantasy XV, and... EA's Instagram woes?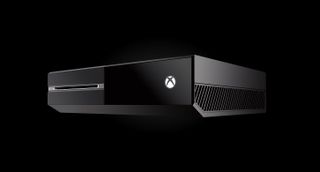 We're also giving away a copy of Disney Infinity 3.0 (Starter Pack) to one lucky commenter! Simply leave a reply and join the discussion for a chance to win.
Every week, I collect some of the biggest Xbox news, rumors and talking points into one handy post every weekend. You can also rely on this weekly column to catch up with all the latest game releases.
Welcome to the latest edition of This Week in Xbox One News.
Microsoft's Aaron Greenberg offers insights into Xbox's 2016 line-up in a new interview
IGN recently interviewed Xbox marketing chief Aaron Greenberg for a whopping 90 minutes. Throughout the interview, Greenberg discusses Xbox history, his role at the company and much more – if you're a fan of Xbox, it's definitely worth checking out. If you're after some highlights, then look no further.
Scalebound is an upcoming Xbox One exclusive from Platinum Games, famed for Metal Gear Rising and Bayonetta. The game was originally slated to launch this year but has been delayed into early 2017 – partially to further improve the game, and partially for strategic reasons.
New IP can be tough to bring to market, as there are no previous mass-market expectations and comparatively fewer word-of-mouth discussions to draw people in. By shipping the game in early 2017, when there's typically a drought of heavy-hitters, Scalebound will get the spotlight attention it deserves, and won't have to compete with staple brands like Call of Duty for attention.
On the topic of console wars, Greenberg emphasized that the rivalry is a lot friendlier than forums, and social media would have you believe:
Regarding the upcoming shared-world pirate game Sea of Thieves, Aaron Greenberg noted that he'd played a prototype of the game, which featured core mechanics without the visual polish that'll ship with the final product.
Aaron discussed the freedom Sea of Thieves will afford players, and referenced how players will have to work together to properly manage their ships using humorous examples:
Aaron also provided insights into how the studio goes about marketing Xbox products, developing games, and snippets about how Satya Nadella has steered the company's culture in a new direction. Even if you're not a Xbox fan, the interview provides a unique insight into the way Microsoft works on the consumer side of things. I highly recommend checking it out.
Killer Instinct trailer reveals Kim Wu, Halo's Arbiter
Forming part of Microsoft's 2016 Xbox line-up is Killer Instinct's Season 3, and yesterday saw the latest addition to the fighting game's ever-expanding roster. Kim Wu is a demon killing martial-artist, complete with Chinese spirit dragons. At the end of Kim Wu's trailer, Iron Galaxy teased the next K.I. guest character, who happens to be none other than Halo's Arbiter.
Since the inclusion of Rash from Battletoads, Iron Galaxy said the studio are planning to introduce more characters from other franchises into the game – and delivering the Arbiter shows their commitment.
Season 3 will also include tons of balance changes to the fighting game, which are listed in detail right here. Killer Instinct will also return to the prestigious EVO fighting game tournament this summer for the third time.
I'm thinking about doing a round-up for the best Microsoft-owned characters that would Killer Instinct as playable guests. RAAM from Gears of War is an obvious choice, but what about an Age of Empires priest? Who would you like to see in Killer Instinct? Let us know in the comments.
Square Enix reveals latest Final Fantasy XV battle footage
Final Fantasy XV has been in development for over a decade, and this year, we'll finally see the game launched on Xbox One. To celebrate, Square Enix are holding a March event in Los Angeles titled Uncovered, where further details on the long-awaited 15th entry in the core Final Fantasy series.
In the video, we see the game's protagonist, Noctis, and his A.I. companions infiltrate a Niflheim military base, complete with gigantic Magitek mechs and stealth-assassination gameplay. It's not long before the team is discovered, and we get a look at the real-time acrobatic combat Square Enix prototyped in Final Fantasy Type-0. The trailer also reveals Aranea, a Dragoon commander in the antagonistic Niflheim army.
As a fan of the classic series, seeing Final Fantasy chase a broader audience with simplified hack-and-slash combat is a tad frustrating, but as Type-0 demonstrated, a compromise between those classic strategic elements and real time combat does seem possible. Hopefully, both fans of the classic and modern Final Fantasy games will find something to enjoy in Final Fantasy XV.
If you'd like to know more about Final Fantasy XV's on-going development, director Hajime Tabata discussed the game for an hour on Square Enix's Active Battle Time Report. Check that out right here.
Instagram users flood EA with requests for Skate 4
Some gamers turn to Petition.org to make demands of developers, and others try to rouse interest with impassioned essays on Reddit's game boards. Others turn to NeoGAF, stirring discussions on its popular forum, in hopes that a publisher may take notice, others might spam individual devs on Twitter. Fans of EA's skateboarding franchise Skate however, have adopted a different approach.
Like many big publishers, EA ensures it has a social media presence on all of the big networks. EA has various YouTube channels, Twitter accounts, Facebook pages, but also, an Instagram feed, full of pictures from its upcoming titles. Rather than discussing the topics presented by EA's social media team, however, Instagram users have been flooding the comments sections with "Skate 4", and variants thereof.
There hasn't been a core Skate title since the Xbox 360 days back in 2007. The campaign might've erupted from the over-hyped and underwhelming Tony Hawk's Pro Skater 5, which attempted to bank on nostalgia for its beloved PS1 classics but failed to deliver due to bugs, uninspiring designs and various other issues. The game languishes at a shocking 38% on Metacritic.
I think it's a safe bet that EA has received the Skate feedback loud and clear. I'll bet we'll see a Skate 4 announcement sooner rather than later, perhaps at EA's public showcase events later this year.
Giveaway – Disney Infinity 3.0 Xbox One Starter Kit
In honor of Richard Devine's Disney Infinity 3.0 obsession, we're giving away a Xbox One starter kit! Disney Infinity 3.0 features a Star Wars action adventure and various other game modes suitable for all ages. It also comes with the tools necessary to start a Disney Infinity model collection, if you have the wallet for it!
The winner was jdnorthwest, congrats! Check back next week for another giveaway.
ICYMI - Some of Windows Central's biggest Xbox articles of the week
EA plans to release new Battlefield, Titanfall and Mass Effect games by April 2017
Community Calendar app now available to all Xbox One owners
Xbox Live now boasts 48 million active users up from 39 million from last quarter
New Xbox One game releases for the week ending January 31st, 2016
Level 22 (opens in new tab) - Stealth / Strategy & Simulation - Moving Player
"THE FIRST STEALTH GAME SET IN THE MERCILESS AND FRENETIC WORLD OF WORK! Are You Late For Work? Start Panicking!"
This War of Mine: The Little Ones (opens in new tab) - Action & Adventure / Strategy & Simulation - Deep Silver
"In war, not everyone is a soldier: This War Of Mine: The Little Ones provides a gritty, dramatic and thought provoking experience of war through the perspective of a group of civilians that are trying to survive."
The Living Dungeon (opens in new tab) - Strategy & Simulation - RadiationBurn
"Bring the excitement of playing a dungeon tournament board game to your screen, in beautiful gruesome detail. There really is nothing quite like The Living Dungeon."
AIPD (opens in new tab) - Shooter - Blazing Badger
"Enter the AI arena and fight evil artificial intelligences with a variety of weapons and modifications. AIPD is a top-down coop twin-stick shooter with a visual style that is an homage to 80s neon art styles, pioneered by games like Minestorm on the Vectrex console system or feature films like TRON."
Amazing Princess Sarah (opens in new tab) - Platformer - Haruneko Entertainment
"You are Sarah, princess of the peaceful realm of Kaleiya. The quiet life of your kingdom was lost the day your father was seduced and then kidnapped by Lilith, a demon mistress. Her only desire is to dominate your empire and kill you."
Sparkle 2 (opens in new tab) - Puzzle & Trivia - 10tons
"A long time ago five enchanted keys were created. The keys were scattered around mysterious lands and still remain undiscovered. Many have come to find them, and so far all have failed. Will you find the keys and unlock the secrets, or will you join the endless ranks of souls forever trapped within these lands?"
LEGO® Marvel's Avengers (opens in new tab) - Action & Adventure - Warner Bros. Interactive Entertainment Inc.
"Avengers Assemble! The best-selling LEGO® Marvel video game franchise returns with a new action-packed, Super Hero adventure."
And that's a wrap!
This week I've been hitting The Division's closed beta hard, and will be sharing my thoughts in greater detail here on Windows Central in the near future. As a sneak peek though, the experience on offer in The Division's extremely limited beta was equal parts tantalizing and exciting. Polished gunplay, deep RPG systems, and incredibly detailed world design have all the makings of a blockbuster for Ubisoft, whether or not the full game can fully deliver remains to be seen. I've also been hitting Gigantic's closed beta this week, which I can't discuss due to a non-disclosure agreement... (I hope they won't mind me saying that it's also rather awesome so far.)
What have you guys been playing this week? Let us know in the comments for a chance to win Disney Infinity 3.0!
Jez Corden is a Senior Editor for Windows Central, focusing primarily on all things Xbox and gaming. Jez is known for breaking exclusive news and analysis as relates to the Microsoft ecosystem while being powered by caffeine. Follow on Twitter @JezCorden and listen to his Xbox Two podcast, all about, you guessed it, Xbox!
Disney infinity looks cool, despite it being so kids-oriented. But honestly I just have an itch for all things star wars.
Nice to see that The Arbiter will be in KI! Amd I hope EA listens and brings us a Skate 4!

Skate 3 still has a big fan base so Skate 4 would be more than awesome!

On one hand I'd like to give Disney Infinity a try...on the other hand, I know Disney. They're excelent at making me spend money on their stuff. Specially now that they own Star Wars.

Joanna Dark (Perfect Dark) would be a good fit for Killer Instinct.
So would a Crackdown Agent.

Totally forgot about about Joanna Dark, that's a great choice

Omg I want to play Sea of Theives so bad it sounds like alot of fun. The division beta it's fun I just get ganged up on in the dark zones :( nobody to play with in there.

Yeah man, the DarkZones are true pain if you're solo, thankfully they seem to be optional!

I walked into the DZ and had no idea what was going on or what I should be doing :( Enjoyed the other part of the beta though.

been playing The Division Beta with lots of ARK:Survival Evolved thrown in.

My daughter is a new Star Wars nut! Getting Disney Infinity 3.0 would be great!

Looks like some good stuff

Skate 3 is a still a great game, might try 4th one also

Been playing witcher3 on xbone

Lovely set up ur offering, would love that one. Anxious 4 sea of thieves. Posted via the Windows Central App for Android

I would like a decent Scalebound Demo right now to help with the wait.... I really don't think it's unique but it definitely is a good direction to go for games.

I'm super excited to play Arbiter in Killer Instinct! I would also be really happy to win and get to play Disney Infinity with Richard. I'm a huge Star Wars fan as well. Then again, who isn't.

I want to play see of theives. Saw it at i think e3 on one of the streams. Looks like it will be entertaining.

Killer Instinct + Halo Cool!!!

Been Playing Heroes of the Storm of course, and Halo 5. Also getting back into Witcher 3.

Disney Infinity looks interesting, ableit aimed towards the younger generations.

You woud know :D what is your GT?

Oh screw it I'm getting Disney Infinity. Posted via the Windows Central App for Nexus 5x

Disney Infinity 3.0 Giveaway! Posted via the Windows Central App for Android

Arbiter coming to killer instinct is definitely interesting.

I want Banjo in Killer Instinct next! Having the Arbiter in Killer Instinct is really cool though.

C...C...C...Combo breaker!

Looking forward to Sea of Thieves. Scalebound coming out early 2017 is a good move for the reasons stated.

I really liked the Original Disney Infinity. I'd buy the new one if I could afford but mortgage comes first.

Skate 4 YES! Posted via the Windows Central App for Android

Been playing Killer Instinct.

What are done good local co-op games? I'm getting my gf back into having and I need some ideas.

I'm probably stating the obvious here, but since Arbiter is making an appearance, what about Master Chief and or Locke in Killer Instinct? Also really looking forward to Sea of Thieves. Any word about Cuphead?

Out of all the games coming this year I am most interested in Quantum Break. I love cinematic, story driven games. But I also love star wars so here's hoping for that infinity starter pack.

I'm actually tempted to play KI to try out Arby!

halo 5 + killer instinct + halo wars 2.. well not so much halo universe to me

Great article. Could you please get me UNO for Xbox One???

I guess master chief is too much of a main character to be used in other franchises. Though I don't play fighting games, I'm intrigued.

News draught, ok that Lego game might be interesting, but you can hardly miss it with it's placement in Xbox home and store o.0

free stuff! Posted via the Windows Central App for Android

Looking forward to the new year of games, but I have lots of current games to catch up on too!

I wonder how skate 4 is gonna turn out, everybody is so used to the stupid glitches and bugs that everybody laughs their asses off of, and if skate 4 takes it all away... Man what a joykill that'd be.

Singleplay Deus Ex in backward compatibility, much better game then I expected. This week I played Diablo 3 / Gears of War 3 / Halo 5 in multiplay. Love to grind with friends in Diablo of shoot some Locust :)

Disney infinity would be nice to have when my little cousins come over.

Really hope they make Skate 4, also Sea of Thieves sounds promising

Awesome giveaway..........

All last week I have been playing The Incredible Adventures of Van Helsing on Xbox One. Relaxing game!

Scalebound - take my money

Currently playing Tomb Raider Definitive Edition on XB1 & Ariel's world on WP.
So little time these days....

I'd love to get Disney Infinity 3.0

I think one of the new Season 3 characters for KI should be Skorge from Gears of War 2. He was agile and wielded the double bladed saw, an ideal character one can introduce for close combat. While RAAM was a tough character in the 1st GoW, he was slow and resorted to just a shield of krill and the use of a gun. RAAM, in my opinion, would not be a good choice for a close combat fighting game.

Another good character to introduce into KI would be Faith Connors, from Mirror's Edge. She has fighting moves, agile, and is involved in uncovering corporate secrets and government conspiracies, making her fit in nicely with Ultra Tech and their "secret" experiments.

Disney Infinity might be fun to try.

After the terrible bugs and disconnects on rainbow 6 six I'm passing on the division. I still play r6, but I'm not paying ubi more money until they put out a few more products that are finished upon purchase.

MKX and Halo 5 as usual. Still waiting on that new online code for MKX to drop...

I like the Infinity games - also collecting the characters is fun.

I'm looking to hearing about skate 4. i started playing AC4 again for giggles.

This week I've been kicking it old school with FIFA World Cup 2010

I think the arbiter in killer instinct is a great idea

These new games look like fun. The Arbiter will be exciting.

I have a family of fans for Star Wars and the character based games. Bring it!

Anyone getting a " New Downloadable Content has become available as part of your Season Pass. Would you like to download now?
Cancel(button b) ok(button a)"
Message in lego avengers(360) but unable to download new content. The download for the pass & explorer pack seems to have went fine
Windows Central Newsletter
Get the best of Windows Central in in your inbox, every day!
Thank you for signing up to Windows Central. You will receive a verification email shortly.
There was a problem. Please refresh the page and try again.