This Week in Xbox One News - Kudo Tsunoda discusses Xbox, Fallout 4 rated, Star Wars Battlefront footage leaks, and much more! (September 13th, 2015)
This week we're looking at comments from Xbox's Kudo Tsunoda, raw Star Wars Battlefront gameplay leaks, Fallout 4's ESRB rating and more!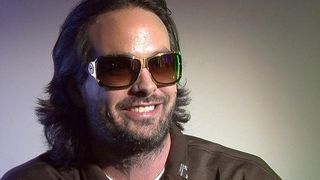 Welcome to our weekly ICYMI for Xbox news!
We'll still be posting major Xbox announcements in the main feed. However, I'll be collecting some of the more nuanced news, rumors and talking points into one handy post every weekend! You can also rely on this weekly column to keep up to date with all the latest game releases too.
So without further ado, here's the latest edition of This Week in Xbox One News.
Kudo Tsunoda praises Xbox, HoloLens and Rare's Sea of Thieves in a new interview
Earlier this year, Kudo Tsunoda traded his role in Kinect for a position in the Xbox leadership team. Tsunoda oversees various first-party franchises and acts as a point of contact for third-party teams working on Xbox exclusives. Some of these include ReCore, Scalebound, and Quantum Break.
In a new interview with OXM (via Gamesradar), Kudo Tsunoda issued a ton of praise on Xbox, HoloLens and Rare's upcoming multiplayer piracy game, Sea of Thieves.
Despite turning a corner with Xbox One's market perception, PS4 is still outselling our favorite box. Kudo discussed Xbox One's direction, praising the impressive array of exclusives Xbox fans have to look forward to this year and beyond:
Kudo Tsunoda also discussed HoloLens in a gaming context. HoloLens is being positioned as an enterprise device first, but the potential for games is simply incredible. We've already seen Minecraft running on the impressive tech. Tsunoda discussed the possibility of creating powerful emotional experiences via HoloLens, placing characters directly into real-world settings:
Tsunoda also discussed Sea of Thieves, the upcoming pirate-themed MMO from Rare. Tsunoda praised the game, hailing it as Rare's greatest ever:
Be sure to check out the full interview from OXM and Gamesradar, there's a wealth of interesting commentary on various Xbox One aspects.
As a Xbox fan, it's simply hard not to be satisfied with everything they've delivered. I suspect Redmond are simply competing with people buying whatever console their friends have at this point.
New Xbox One dashboard is right around the corner
Mike Ybarra outlined the upcoming Xbox One dashboard this week, giving us a look at its updated interface. The full roll-out will take place in early November. Xbox One Preview Program users, however, will get to go hands-on sometime shortly.
The update includes the following:
The official launch of Xbox One's backward compatibility, complete with over 100 Xbox 360 titles retooled for Xbox One. Ybarra states that "hundreds more" are slated to arrive in the coming months.
The OneGuide feature is accessible with a button press, to save on having to swap apps. You access this with a double tap of the Xbox button.
The dashboard got fully redesigned with speed in mind. Phil Spencer previously stated that it's anywhere up to 50% faster.
There's a new community section to help players discuss games and discover new content. There's a new 'Trending' section, and developers will be able to communicate directly with their customers in the new interface.
The storefront got revamped, featuring verticle gallery segments comprised of TV, Movies, Apps, Music, and of course, Games.
The dashboard preview is rolling out a little differently to previous updates. Preview Program members will get invited in waves via a message on Xbox Live, they can then "opt-in" to the program via the Xbox Preview Dashboard app. It's possible that the revamp will have more bugs in it than usual dashboard updates, but the team at Xbox plan to update it regularly ahead of its public release.
We'll have a hands-on for you once we're able to get in.
Raw footage from Star Wars Battlefront's closed alpha emerges
Star Wars Battlefront is competing with the likes of Halo 5 and Call of Duty Black Ops 3 for this year's multiplayer shooter crown. EA have released plenty of footage from the upcoming first and third person shooter, but Jake McNeill (who is likely facing an imminent take-down request) has uploaded some raw footage from the game's alpha.
The video takes place on Hoth, during the battle seen in Star Wars V: The Empire Strikes Back. The footage shows off aerial dogfights, various weapons, jet packs and other features.
Star Wars Battlefront launches on November 17th, 2015 to coincide with the launch of Star Wars Episode VII: The Force Awakens.
Bioware developer says Mass Effect Andromeda is the largest in the series
A Bioware designer recently took to Twitter to reveal that the upcoming Mass Effect Andromeda is the largest in the series so far. Alistair McNally also claimed it was the best in the series, but I guess it's up to fans to reserve judgment on that.
Mass Effect Andromeda reportedly follows the exploits of a Pathfinder, tasked with finding habitable worlds for humanity. Planetary exploration is set to return, complete with a Mako-like vehicle for traversing presumably open-world locations. If the huge expanses of Dragon Age Inquisition are anything to go off, a new-gen-only Mass Effect could be even bigger.
Mass Effect Andromeda is on track for a 2016 Holiday release. The hype train will be in full swing just a year from now.
Fallout 4 rated by the ESRB, its set to be a drug-fuelled blood bath as expected
Fallout 3 is an unashamedly violent, mature game. If you had concerns that Fallout 4 would scale back on the graphic content to achieve a wider, younger audience, worry no further. The ESRB rating board have given Fallout 4 a once over, deciding it firmly deserves the Mature rating.
The full description is as follows:
Slow motion brain splattering is set to return then, time to charge those Power Fists, ladies, and gentlemen.
Fallout 4 launches on November 11th for Xbox One, PS4 and PC.
ICYMI - Some of Windows Central's biggest Xbox articles of the week
Data miners discover an entire chapter cut from Metal Gear Solid V: The Phantom Pain (Warning: Spoilers)
Xbox One sales up 26% in the US during August, but still behind sales of PlayStation 4
Faulty Xbox One power brick? Microsoft will replace it for free
Destiny: The Taken King expansion gets its own live-action trailer
Microsoft promotes ID@Xbox as they retire Xbox Live Indie Games
Fallout 4 Season Pass confirmed for $30 with first DLC due in early 2016
The Hunger Games-inspired 'Project Knoxville' will be next game from Microsoft's Press Play
New Xbox One game releases for the week ending Sept 13th, 2015
Leo's Fortune - Platformer - 1337 & Senri LLC
"Leo's Fortune is a platform adventure game where you hunt down the cunning and mysterious thief that stole your gold. Beautifully hand-crafted levels bring the story of Leo to life in this epic adventure."
Draw a Stickman: EPIC - Action & Adventure, Family, Puzzle & Trivia, Role Playing - Artifex Mundi
"Animate your own hero with the award-winning Draw a Stickman: EPIC, now available on Xbox One! Your favorite stickman buddy was kidnaped by the evil Zarp, and it's up to you to save him. Hop into the adventure book to sketch your way past swarms of killer bees, enemy dragons, and an attacking troll."
Rugby League 3 - Sports - Big Ant Studios
"It's Footy season, and this is Rugby League Live 3!!! All 2014/2015 rule changes, updates to current 2015 rosters and team uniforms. Over 100 teams from Rugby League competitions around the world including the NRL, Super League, Holden Cup, and many more."
Castle Crashers Remastered - Action & Adventure - The Behemoth
"At 60FPS, Castle Crashers Remastered delivers hi-res visuals like nothing you've ever seen before. Up to four friends can play locally or online and save your princess, defend your kingdom, and crash some castles!"
ClusterPuck 99 - Sports - PHL Collective
"ClusterPuck 99 is a sporty competitive sports game about sports based on athletics! Local multiplayer madness! ClusterPuck 99 is an eight player sports game built for parties, competition and smack talk! Bash your friends to gain control of the puck and then fight your way through to your opponents goal."
LOVERS IN A DANGEROUS SPACETIME - Action & Adventure - Asteroid Base Inc
"LOVERS IN A DANGEROUS SPACETIME is a frantic 1- or 2-player couch co-op action space shooter. Explore a colorful galaxy in a massive neon battleship that you control together by manning turrets, lasers, shields, and thrusters."
And that's a wrap!
I've been playing Gigantic BETA this weekend, and it certainly seems like the upcoming Xbox One MOBA lives up to its name. I've also been playing Mad Max now that I've finally completed MGSV. My review of MGSV should arrive today or tomorrow, providing my PC doesn't decide to blue-screen on me while video editing again (always save your work boys and girls).
What have you guys been playing this week? Sound off below!
Get the Windows Central Newsletter
All the latest news, reviews, and guides for Windows and Xbox diehards.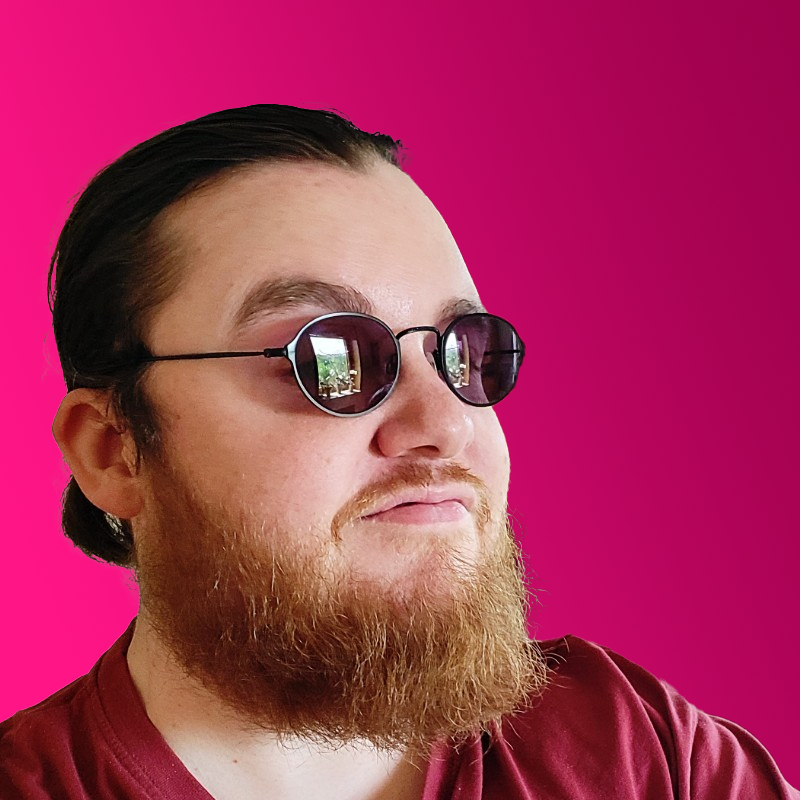 Jez Corden a Managing Editor at Windows Central, focusing primarily on all things Xbox and gaming. Jez is known for breaking exclusive news and analysis as relates to the Microsoft ecosystem while being powered by caffeine. Follow on Twitter @JezCorden and listen to his Xbox Two podcast, all about, you guessed it, Xbox!