Western Digital to acquire SanDisk for $19 billion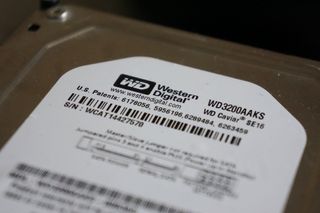 (Image credit: Rich Edmonds / Windows Central)
Western Digital has announced plans to acquire SanDisk to form a powerhouse in consumer memory. The deal will set WD back by $19 billion in a combination of cash and stock. With SanDisk under its wing, WD would become a storage solutions company with massive scale on the global stage.
Western Digital would be able to not only offer SSD and hard disk solutions, but also SD and other forms of storage utilizing the expertise SanDisk brings to the table. The boards at both companies have approved the deal, which is expected to close in Q3 of 2016. See the press release below for more details.
Press Release
IRVINE, Calif. and MILPITAS, Calif. — Oct. 21, 2015 — Western Digital® Corporation (NASDAQ: WDC) and SanDisk Corporation (NASDAQ: SNDK) today announced that they have entered into a definitive agreement under which Western Digital will acquire all of the outstanding shares of SanDisk for a combination of cash and stock. The offer values SanDisk common stock at $86.50 per share or a total equity value of approximately $19 billion, using a five-day volume weighted average price ending on October 20, 2015 of $79.60 per share of Western Digital common stock. If the previously announced investment in Western Digital by Unisplendour Corporation Limited closes prior to this acquisition, Western Digital will pay $85.10 per share in cash and 0.0176 shares of Western Digital common stock per share of SanDisk common stock; and if the Unisplendour transaction has not closed or has been terminated, $67.50 in cash and 0.2387 shares of Western Digital common stock per share of SanDisk common stock. The transaction has been approved by the boards of directors of both companies.
The combination is the next step in the transformation of Western Digital into a storage solutions company with global scale, extensive product and technology assets, and deep expertise in non-volatile memory (NVM). With this transaction, Western Digital will double its addressable market and expand its participation in higher-growth segments. SanDisk brings a 27-year history of innovation and expertise in NVM, systems solutions and manufacturing. The combination also enables Western Digital to vertically integrate into NAND, securing long-term access to solid state technology at lower cost.
The proposed combination creates significant value for both SanDisk and Western Digital shareholders. Western Digital brings a successful track record of M&A with a number of acquisitions over the last several years helping to fuel innovation, create value and strongly position the company to capture higher-growth opportunities. In addition, Western Digital's operational excellence, coupled with the recently announced decision by China's Ministry of Commerce (MOFCOM) allowing Western Digital to integrate substantial portions of its WD and HGST businesses, is expected to generate additional cost synergies.
"This transformational acquisition aligns with our long-term strategy to be an innovative leader in the storage industry by providing compelling, high-quality products with leading technology," said Steve Milligan, chief executive officer, Western Digital. "The combined company will be ideally positioned to capture the growth opportunities created by the rapidly evolving storage industry. I'm excited to welcome the SanDisk team as we look to create additional value for all of our stakeholders, including our customers, shareholders and employees."
"Western Digital is globally recognized as a leading provider of storage solutions and has a 45-year legacy of developing and manufacturing cutting-edge solutions, making the company the ideal strategic partner for SanDisk," said Sanjay Mehrotra, president and chief executive officer, SanDisk. "Importantly, this combination also creates an even stronger partner for our customers. Joining forces with Western Digital will enable the combined company to offer the broadest portfolio of industry-leading, innovative storage solutions to customers across a wide range of markets and applications."
Western Digital and SanDisk's complementary product lines, including hard disk drives ("HDDs"), solid-state drives ("SSDs"), cloud datacenter storage solutions and flash storage solutions, will provide the foundation for a broader set of products and technologies from consumer to datacenter. Both companies have strong R&D and engineering capabilities and a rich base of fundamental technologies with over 15,000 combined patents issued or pending worldwide.
Toshiba has been a long-term strategic partner to SanDisk for 15 years. The joint venture (JV) with Toshiba will be ongoing, enabling vertical integration through a technology partnership driven by deep collaboration across design and process capabilities. The JV provides stable NAND supply at scale through a time-tested business model and extends across NVM technologies such as 3D NAND.
Steve Milligan will continue to serve as chief executive officer of the combined company, and the company will remain headquartered in Irvine, California. Upon closing, Sanjay Mehrotra is expected to join the Western Digital Board of Directors.
Led by a seasoned management team, Western Digital has a strong track record of integrating acquisitions to create value. The company expects to achieve full annual run-rate synergies of $500 million within 18 months post-closing. The transaction is expected to be EPS accretive on a non-GAAP basis within 12 months of the transaction close. Pending the closing of the transaction, Western Digital expects to continue paying its quarterly dividend and plans to suspend its share buyback program.
The transaction will be financed by a mix of cash, new debt financing and Western Digital stock. In connection with the transaction, Western Digital expects to enter into new debt facilities totaling $18.4 billion, including a $1.0 billion revolving credit facility. The proceeds from the new debt facilities are expected to be used to pay part of the purchase price, refinance existing debt of Western Digital and SanDisk and pay transaction related fees and expenses. If SanDisk's cash balance falls below certain thresholds at the time of transaction close, the merger agreement provides for an adjustment to the mix of cash and stock consideration.
The transaction is subject to approval by SanDisk shareholders and, in the event that the Unisplendor transaction does not close, Western Digital shareholders, receipt of regulatory approvals and other customary closing conditions. The transaction is expected to close in the third calendar quarter of 2016.
BofA Merrill Lynch and J.P. Morgan are acting as lead financial advisors to Western Digital and will provide committed financing for the transaction. Also, Credit Suisse is acting as a financial advisor and providing committed financing, and RBC Capital Markets is providing committed financing. Cleary Gottlieb Steen & Hamilton LLP and Baker & McKenzie are acting as legal advisors to Western Digital.
Goldman Sachs is acting as the exclusive financial advisor to SanDisk. Skadden, Arps, Slate, Meagher & Flom LLP is acting as the exclusive legal advisor to SanDisk.
Rich Edmonds is Senior Editor of PC hardware at Windows Central, covering everything related to PC components and NAS. He's been involved in technology for more than a decade and knows a thing or two about the magic inside a PC chassis. You can follow him over on Twitter at @RichEdmonds.
I didn't realize that WD was bigger than SanDisk

Really, I heard about Western Digital for the first time. Btw SanDisk really has awesome and affordable storage solutions. I got a 32 GB dual USB pendrive yesterday only just for $11 (approx). I hpe the prices won't go up. Let's see what new would we see with this acquisition. Posted via the Lenovo K900

It must be nice living under a huge rock

You have never heard of WD?!

I think SanDisk has financial trouble, that's why it will be acquired, but IMO is more relevant than WD because of the popularity/mainstream availability of XAVC S video format on camcorder, tablets and smartphones. These microSD cards with 128GB/256GB will have exponential growth in 2016/2017 since smartphones can't store 4K video without getting out of space very quick. Just as a reference, the Lumia 950/950XL will support 4K video on XAVC S but the phones are just 32GB of storage, but thanks to the expansion slot you can save your videos on a 256GB or 128GB that supports that video format.

With their size and manufacturing ability, I wonder if this will really drive the costs of SSDs and SDs down. That'd be nice since I plan on building a new PC late next year.

I doubt they will, not until xpoint hits full scale I reckon.

That's a possibility. Unfortunately another one is that they will use their size to drive down their costs and use their market dominance to keep our prices high.

Always possible. But one of Sandisk's defining features is the perpetual massive discounts on Amazon.

Not when a they'd have to retool all their facilities(not really worth it in 1st yr.) & b they'd rather make a return on their investment first. I could see them taking another stab at the hybrid market for consumers

Interesting hope price will not go up.

"Western Digital has announced plans to acquire SanDisk to form a powerhouse in consumer memory. " Storage, not memory - they are different.

This is a Rich Edmonds article...
Inaccuracies and journalese fluff are to be expected!

Oh great.... Soon we will be left with Seagate and Western Digital at this rate. Not good for consumer choice and prices...

Yea, that is what I am worried about, the largest HDs will just cost more, and that sucks...

Sure does, at least WD didn't get everything their own way with Hitachi hd division acquisition.

Don't forget Samsung who have a massive HD business

As well as OCZ, Crucial, and Kingston.. May not be massive but good storage for the bucks..

Samsung were bought out by WD...(at least I'm sure they were!)

@spinzeroWL lol no, semantics matter greatly when referring to acquisitions. Plus you're thinking of Seagate :Pm

Samsung hard drive business was bought by western digital. Now its only Samsung SSD.

@Etios, wrong. Seagate acquired Samsung's hdd division. Western digital tried to acquire hitachi's hdd division. However they had to split the acquisition with Toshiba, who got the 3.5 hdd division and WD got the 2.5 hdd division to get the deal approved. As otherwise it would have created a duopoly.

Seagate and Western Digital are pretty much a duopoly in the HDD world already

Yup, getting Toshiba in the 3.5 hdd biz at least gives us consumers a third choice.

Nice.
I love WD products and was never let down by any of them. In fact, no WD external storage of mine ever died, and one of them is already 15 years old.
So if this acquisition will let them expand to SD cards etc, great.

I had (have) my WD external drive protected with password with hundreds of family pictures and hundreds of other files.. When I was away my family tried open it and after typing X times wrong password it got locked. I called WD for help, no luck. Then I found a company that unlocks/restores files., they said they will charge me $500 and MAYBE can restore something.. I didnt go for "something" ... Finally formatted it :((

Yeah I'm with you. I love WD products.

Interesting, everyone I know just loathes Seagate and WD, as we all had frequent failures with them whereas Hitachi (prior to wd's attempt swallow their hdd division), Samsung (prior to the seagate deal) and Toshiba not so much.

I've never had a problem with their internal HDDs, but I've had quite a few of their external drives fail. My Seagate is going strong after 5 years now.

i love WD too, because i have some good internal drives, but my 4tb "my book" had several corrupt sectors (shown with chyrstaldiskinfo) after just a year , so i now stick with smaller hdds, hoepfully they last longer

I prefer WD too. This old drive lasts forever.
http://www.newegg.com/Product/Product.aspx?Item=N82E16822144160

Agreed! WD are rock-solid, have never failed me, and they're the only brand I will buy now. I've steered clear of Seagates due to all the horror stories... they're cheaper for a reason!

I wonder if wd will change the name to scandisk.

Until I read the first sentence of 2nd paragraph (about SD) I was kinda shocked - why they need it for 19B!? Facebook bought WhatsApp for 19B too. And Microsoft bought Nokia for only 7B (or 7.5)

WhatsApp has about 500 million users, so to get back 19 billion facebook would have to get ca. 40$ from each user...this will never happen. The 19B were paid for user data only...
I think SanDisk could we worth the 19B...always the first to release bigger/faster (micro)SDs...

800 million active users.

I misread the title first, thought they are buying Seagate. Would've been horrible, I hate WD drives. ._.

Well, it would have been horrible for consumer choice.

Maybe they will bring some quality to SD. Every Sandisk (3) sd card that I have owned has failed within 6 months.

Must be bad luck with you.. Every SanDisk I have are still active and old as 2 years.. A 8gb and 16gb class 10..

That's unfortunate. I've had bad luck with Western Digital, and I like SanDisk.

Good llllaaawwwd.... That's a lotta money!

Lots of billions in the air lately... How can we catch some? Anyone got a hook I can borrow?

I would be happy if I get few millions

Become a co-owner (shareholder) ;)

Already buy both of these brands nearly exclusively

Still dell leads the way in terms of acquisition

I hope WD becomes SANDISK. That name is so frenchy, so sexy. Je t'aime!

They will keep both names I guess. Both are well established in their domain.

Just $10 billion is required to deliver safe drinking water for the planet. Which deal would be better? Reply. Posted via the Windows Central App for Android

Yeah but everybody knows capital projects are always overdue and over budget.

Highly doubt it. $10 billion will be a drop in the bucket if you want to deliver clean water to everyone on the planet.

Will be good if the customers are benefited.

SanDisk acquired Fusion-IO and now was sold to WD :-)))) HDDs will die in a 2-3 years

This is a good move, after XAVC S 4K 60p video format is getting very mainstream and camcorder, cellphones, and tablets need TB storage space to edit 4K video. I'm pretty sure in 2016, 128GB and 256GB SanDisk/WD microSD cards will be the fastest and least expensive to support XAVC S.

Well the prices of cards generally goes down y-o-y.

Now I wonder what will happen to Seagate?

They will probably try to gobble up a similar company, most probably Kingston.
Windows Central Newsletter
Thank you for signing up to Windows Central. You will receive a verification email shortly.
There was a problem. Please refresh the page and try again.