What happens if you're an Insider after the Windows 10 Anniversary Update
Windows Insider? Here's what happens after Microsoft officially rolls out the Windows 10 Anniversary Update.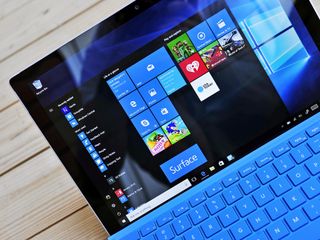 The Windows 10 Anniversary Update officially releases to the masses on August 2nd. The new version will be available as a free update for every device running Windows 10, including PCs, tablets, phones, and Xbox, followed by other devices like HoloLens.
In the new update, there are a lot of new changes and features, such as new improvements on the Start menu and Cortana, Settings app, Microsoft Edge, and even with a new pen experience, which we now know as Windows Ink. (Don't forget to read Daniel and Zac's review for the Windows 10 Anniversary Update to get a more in-depth view on all the new changes with the update.)
Now if you've been part of the Windows Insider Program, you have been testing the new features and improvements for a long time. However, now that Microsoft will officially release the update to everyone, you may still wonder what's going to happen with your installation after the update becomes available.
Insiders are already running the final version of the Windows 10 Anniversary Update
If your computer or phone is enrolled in the Windows Insider Program, you're already running the final version of the Windows 10 Anniversary Update, and there is nothing else you need to do.
Of course, that's only true if you're running Windows 10 build 14393.x or later version. You can double-check by going to Settings > About, and make sure the OS Build is 14393.3 or greater.
Windows 10 build 14393.x is the version Microsoft has picked to roll out to the public as the official Anniversary Update, starting on August 2nd. In the event of any new issues or bugs or glitches we're not likely to see a new Insider build — instead, Microsoft will roll out patches to address any further issues. We've already seen this when the company released the cumulative update KB3176925 and changed the version number from 14393.0 to 14393.3.
Should you keep your device enrolled or should you opt-out of the Insider program?
While your computer is already running the Windows 10 Anniversary Update, you still have two choices: You can stay in the Windows Insider Program or you can opt-out.
If you keep your computer or phone enrolled in the Windows Insider Program, you'll be using the final stable release of Windows 10, you will continue to receive updates, and your device will be ready to download future previews of the next version of the operating system as soon as they become available.
Your second choice is to opt-out your device from the Windows Insider Program. If you remove your computer or phone from the program, you'll continue to be running the latest stable version of Windows 10 without having to reinstall the operating system. Your device will receive maintenance updates, and you'll be able to keep the current version for a long time. However, opting out of the program will prevent your device from getting any future builds.
Stop getting updates is a very straightforward process:
Open Settings.
Click on Update & Security.
Click on Windows Insider Program.
Click the Stop Insider Preview Builds button.
Click the "Need to stop getting Insider builds permanently?" link
Follow the on-screen directions from there.
For more information, you can check out our detailed guide on how to unenroll your computer or phone from the Windows Insider Program.
Will you be staying on the Windows Insider Preview program or are you planning to opt-out? Let us know in the comments below.
More Windows 10 resources
For more help articles, coverage, and answers on Windows 10, you can visit the following resources:
Windows 10 help, tips, and tricks
Get the Windows Central Newsletter
All the latest news, reviews, and guides for Windows and Xbox diehards.
Mauro Huculak is technical writer for WindowsCentral.com. His primary focus is to write comprehensive how-tos to help users get the most out of Windows 10 and its many related technologies. He has an IT background with professional certifications from Microsoft, Cisco, and CompTIA, and he's a recognized member of the Microsoft MVP community.
Oh man I didn't know you can temporary stop it. Awesome! I wanted that a week back when they were releasing one every few days.

Will, stay with my lumia950xl. Not sure for my game laptop, its stil running W10H standard and working fine.

To be honest, windows 10 pro on my pc build 14393.5 is absolutely fine. Don't know about others but I think microsoft should not worry about the OS anymore. It's very fine they now just need to push out updates for the apps (native apps are fine except SKYPE) and look out for more and more app developers. Just this nothing else.

Ya, I think that option is pretty new

No it's there since they moved insiders setting in the windows 10 settings.

Hmmm, they should work brifly on bugs. I won't release this version to the public. Still has som annoying buggs in settings an overall glitches. Battery is not to be proud of either!

That's why they're doing bug patches very frequently now for both mobile and PC. :p although battery is way more improved than it was a few builds ago. I remember when my 640 would lose 15-20% overnight on standby with location off, wifi off and flight mode on. Isn't as bad now, (at least not for me) but would be nice if they managed another battery power improvement in a patch.

Yeah, you maybe right. I lost no battery after 6 hours of sleep. But well. Now, after 30 min of using 8% is gone:). Well, maybe is getting better... And better. I won't mind, that's for sure:))).

Must be a issue related to specific phones then :) either that or I just dot notice too much anymore (could be possible). After the issues with battery I bought a power bank to compensate for the bad phone power. But hope they improve the battery a bit more :) every battery improvement will be appreciated haha

How is the build 14393.5 on mobile?

Very stable on my Lumia 930, the only time my phone restarted was because of the Facebook Messenger bad camera app that blocked my phone.

Quite decent on my L830, except for some minor bugs in Bluetooth settings and occasional Edge crashes

.. Yup, its stable and battery life is decent. I notice the screen blacking-out bug is back. Hopefully this too gets ironed out ...

Yes! I have almost become used to that one

Ok on my Icon, but overall I still feel like Win 10 mobile is a work in progress... definately has its glitches.

That is on all W10 platforms for fast ring, possibly slow too

I think it is outstanding. Other than the wallet not verifying my supported card, I have not run into any big issues. I jumped on Fast Ring late and was actually pleasantly surprised by how good it is. Battery too, it is surprisingly better on my 950 on AT&T (don't have FW yet). I typically use 3% give or take per hour (according to Insider app - not Windows Insider - there is an app called Insider that gives good battery info) I am at about .7% per hour now - give or take.

I have very good battery life on 950XL too. I think the best battery life I have ever had.

The "no internet" (or "WiFi") bug seems to have been fixed, I had no restart so far and the battery life is better than ever. I still have very long delays before the start screen loads for the first time though (showing "loading" for many seconds or even minutes after I give my PIN and before the phone asking for my SIM PIN and showing the start screen).

Sadly I'm still having the "no internet" issue daily with my Surface Book and my 1520.

Battery life is horrendous in some L1520 and the phone can get quite warm. (There have also been reports from L1520 users for which battery life is OK). I of course have one of the L1520 which exhibit poor battery life. I have performed a hard reset without backup restore multiple times and it has not helped.

Your 1520 should be 3 years old or older by now. Your battery is almost dead.

Sorry to disappoint but it is not that. I have confirmed it.

It's not what? Batteries grow old with use. After 3 years, your battery should have less than 30% of its initial capacity.

What did you say it was? If I said "it's not that" as a reply to you what you said then what do you think "it's not that" refers to? Since you need it detailed: I have confirmed through other means that the problem is not that the battery is old and doesn't hold a charge. Windows Phone 8.1 manages to hold the charge as usual and the phone does not get hot. Did you get it now or do you need further clarification? Oh but wait.... You say battery is old so IT MUST BE that... Because of course you are the one who actually has my phone in your possesion and you are the one who has tested it. Sorry about that, didn't realize it. Also, you have zero clue of how long I've had this phone and this battery... So keep up the good work!!

On my L650 it's very good very stable and the battery life is very good

It's very stable :) which is expected with the release date being not even a weeks time. If you're thinking of jumping to this build, I'd say go for it :) few bug patches coming in every day or two just to iron everything over but you won't have any problems with it now really :)

Thecbuild is very good also on low end devices like lumia532 the only bug remain is the bluetooth toggle . Hope they fix that before aug 2,

Classic on my lumia 640. I mean it.

Are there gonna be ISO files available to download or this update comes just as an OTA update?

It should be the Mobile-orientated Redstone too... I hope it brings good things :D

If i understand correctly, opting out will not give you future official builds? It says "your device will stay on the current build for a long time and receive maintenance builds" (or something like that). It means opting out will not get me the nextbig build? Im just confused.

I agree, I read it the same way. I can't imagine that's true... but it's a good question given how the article was written.

Seems odd. If we opt out now of course we should receive "redstone 2" later, when its official.

If you opt out, you will receive all official builds but no insider build. It's not rocket science.

Be that as it may, remember that novice users will stumble upon this article and site at any time. It's not just for regular users.

Novice uses shouldn't install insider builds anyway.

Opting out won't get you future builds, you still on the build you installed last, in the case of the build 14393.x, the final version of the Windows 10 Anniversary Update. Later on when Microsoft resumes the insider builds, you can simply opt in to the get new builds. Thanks, Mauro

No. It just means that you won't receive any more Insider builds :) the "maintenance builds" are like security updates etc etc until the next big update is released to non-insiders. Opting out of the Insider update flight will put you back into the original Production update flight with all other non-insiders :) They should reword that to make it less confusing.

Something soon I hope... having been on the fast ring for roughly 18 months my PC, SP3, SB and mobile are beginning to feel normal o_O

"However, opting out of the program will prevent your device from getting any future builds"

Should that actually say "prevent your device from getting any future

preview

builds"...? I updated today to version 14393.5 just to get the final version a little early, but I don't want to receive additional pre-release updates. By opting out of Insider, I'll still get release builds, right?

"By opting out of Insider, I'll still get release builds, right?"

Yes

But PC is not guaranteed.
Will you have to reinstall Windows to get bank to production

...? That doesn't make sense. 'Guaranteed'...? Regardless, I just opted out, was prompted to reboot and everything came back up fine with the Anniversary Edition still present. I think I'll skip your 'reinstall Windows' recommendation ;-)

Ok off to install anniversary... See you.
PS. It does say before you enroll that you mug have to reinstall

I noticed that too -- but was relieved that it all worked fine. FYI -- I turned on Insider Fast Ring last night, but it didn't 'take' right away -- no updates showed up until this morning. Might be different for you, but don't be surprised if it doesn't immediately see the Anniversary Update.

That's normal for PC. Mobile is almost immediate lately. Tale85

I remember it saying that but it simply just reboots your computer so it can edit the registry back to production flight. No rollback or windows installation.

I had exactly the same question when I read it, it wouldn't hurt to edit that to make it clearer, IMHO.

Great -- thanks, the wording made it sound like I'd have an orphaned Surface Pro 2 :-)

As a greedy insider, please give is some info about Redstone 2. Only thing I know is new icons on action center

Is anniversary update on the release preview ring yet?

I think so? I'd have thought so with it being less than a week til release date. If you're not sure though, just jump to fast ring and get the latest build (don't worry about deal-breaking bugs or anything. With release date being so close, Fast ring is EXTREMELY stable, its practically "RTM".) Then just opt to preview release or non-insider after you've installed the update :)

I am at the moment on fast ring with the latest build. How can I go to production after th 2 August? Should I install the windows insider app or can it be done through the settings?
Anyone who knows please help.

You can do it through the settings. In update & Security menu, at the bottom of the list you will find "Windows Insider Programme". On there, press the "Stop Insider Preview builds" then press the link that mentioned stopping the builds permanently (Don't worry, you can re-opt at a later date). Once you've done that, it'll likely reboot your computer/laptop, and you'll be back on Production :) (Same method for mobile)

No, it is not :)
I should know, since I am on the release preview with my SP4. The release preview ring just lets you preview app updates and sometimes culmulative updates a day or three before live ring :) At least that's my experience from running it for 8 month :)

As ThomasJaque said, it appears not to be. I'm on Release Preview on my Lumia Icon and still on version 10586.494 (and I keep checking). Looks like we might not get it before general release, or maybe will only get it a day or two in advance. As others have noted, this close to release, if you're in Release Preview to avoid the buggier code of the Fast or Slow Ring releases, it's probably fine to jump over one of those rings now -- sounds like even the Fast Ring version is basically at release quality, if not actually the same bits as the upcoming release.


I will probably stay on, but drop to the slow ring or maybe the preview release ring (if they keep it.)

Agreed. Recently Fast Ring has been more about squashing bugs than introducing features, which means there's no real point to slow ring. But once we get to new features time, it may be worth stepping back from the edge for a little stability.

I'll move my main PC from fast to preview, and then back to slow once RS2 is stable enough for semi-daily use, and finally fast, when it's stable enough that no hard resets are required :)

When you say, "stop getting any future builds" do you mean any further builds or just Insider builds. If production gets past where Insider was when you opted out, do you start updating again?

Yes, you'll continue to get official released builds and updates. Just no insider stuff.

How about Release Preview. Wouldn't that get you updates and apps faster but keep you on Redstone and not Redstone 2?

Not really I don't believe. Release preview is more for the few days before public release, so you will get it faster than Production but only by a few days and the updates aren't frequent (at all). If you want the slowest beta testing ring, it'll have to be slow ring I think

Is there a roadmap of what we should expect for RS2 as insiders? I'd be curious if it's worth it to stay an insider, or just go for the stable build. Main things I was waiting for was Edge extensions and some of the tablet UI improvements so I'm finally happy since Win8.1

I'd probably say its worth moving to slow ring or non-insider for a while at the start of RS2 unless WC say its not too unstable. At the very start of TH and RS1 builds, they were quite unstable/buggy, but after a week of two was useable again. I'd just keep up to date with WC articles and decide from what they say and the listed bugs etc, if you were to go back to fast/slow ring straight away :p

I'll stay in fast until next week (to keep getting faster cumulative's for now) then I'll drop from Fast to Release ring I think. Will hop back into Fast midway through RS2 maybe.

Somehow I doubt this is the official build MS has picked to roll out next week. What ever happened to build 14400? Could still happen no? I'll wait. Plan to start fresh with my phone next week anyway.

Sort of agree. It shouldn't be the last version of the build, anyway - not even expected to be. Otherwise they'd have shipped the update to those of us who are on the Release Preview track. (Since I likely will have to explain myself: I have only daily drivers that I use 10+ hours every day, 7 days a week, for work. Anything unstable would be a killer.)

Fast and slow ring aren't unstable now for RS1 :) its practically RTM with a few minor bugs (and I mean minor. Half the bugs they fix now, I dont even know exist). Just hop to slow/fast ring, get the update, and once its rebooted etc, switch back to preview release or non-insider :) (I run fast ring on my daily driver, and have done for months, and I can really say it is extremely stable)

Nope, 14393 is the official build.

No way on earth would they risk flighting a build to the public with less than a week that they haven't sent out to testing. They'd risk an undiscovered upgrade bug that didn't occur in 14393 but somehow does in your mystery build. Not a chance. This is the build.

i just go back to release preview after i have the official build, only use fast ring to get it faster or maybe(this time around) fix how buggy w10 gets after a few months, no need to format anymore!

I'm not opting out. They're going to continue working after the update is relased, and we'll continue seeing what's coming next.

okay i am running 14393.5 update on my 640ds and there are the bus that i observed
1. tiles either don't update or get updated and don't refresh to new content, outlook calendar and mail, Cortana,6 tag, Facebook beta, messenger, beta,mspoweruser, are some examples. have to repin most of them or do a soft reset
2. intermittently the SD card connectivity is lost,i have tried different Cards.
3. the OS though runs fine but still doesn't feel as solid as wp8.1.
4. swiping in keyboard sometimes is slow to respond

I'd say start a forum topic to share experiences..

I will opt out for a little while on my daily's but keep insider on everything else. When RS2 seems stable I will opt in again.

I appreciate getting to trial and feedback upon developments, so will stay on track with Insider.

Is it safe to assume that this process is no different on Mobile devices as well? My L1520 won't need to be reset to some official build or something?

Mobile has never had to rollback after opting out :) if you opt out while on an insider build, you will stay on that build until the next non-insider build is released just like normal. You just won't receive future insider builds (unless you opt back in)

After TH2 I unenrolled until the Redstone builds started to be more fleshed out in april-ish so I'll probably do the same thing and hold off on bleeding edge until we get closer to RS2

I'm staying fast ring for all my devices, and release preview for the other family members.

But what new features are coming after the anniversary release for the insiders? Is it worth staying on insider ring now 8.1 has been reintroduced

Who knows. We won't til they tell us or send a RS2 build out. But you can just move to slow/preview release ring and then just read WC articles for every new update, and just decide when you feel the RS2 is good enough for your phone

At no point during the insider program have I ever wanted to revert to release ring as I would lose features that I've become accustomed to. Every step (build) has seen improvement since day one.... and despite the whinging, I've used EVERY release for desktop (SP3) and mobile (L735) as daily driver. Yes, there have been bugs and some hiccups, but nothing has been catastrophic or unusable!
.
...Will I revert to release ring or even opt-out of insider program? Not a cat in hells chance!!
.
Ok, my family HTPC machine will probably now rest on release ring, but my other devices will be continuing to enjoy new features and functionality as they arrive - with regular feedback sent back to the Dev team.

That's not how changing ring works :p for mobile, if you change from Fast to release ring, it doesn't roll you back to the latest build on that ring. It keeps you on your current build until the next update on that ring (that is higher than your current build version). That's the same for Laptop (I've not had any issues like rollback when I've opted out of insider builds or changed to a slower ring). But you really have determination haha :D I've always loved the insider builds. Its nice to see the OS slowly being built up. Bugs come and go, so its tolerable :)

I tried enrolling to the Fast ring for PC several times but, when my PC tries to download the latest build, it always fails saying it cannot be done and that a restart may help (it doesn't). I don't know how to solve the issue so I stayed on production for PC. My 950XL is fine on Fast ring right now.

One suggestion, run disk cleanup on administrator, and make sure it removes any windows installation files (just incase it has a corrupt installation file that's causing problems), then run the Win10 update troubleshooter (search it on google and there's a MS site with the download link for it) just in case the update centre is corrupt. Hopefully after that it may download and install properly :)

Question: Will I be able to enroll a device in the Windows Insider program after July 29th if the device is a Windows 8.1 device? I won't get the thing until after July 29th. Posted via the Windows Central App for Android

Mobile will still be a free upgrade, other devices will have to pay. I went through the entire house and upgraded all PC's, laptops, tablets, just to make sure I didn't have to pay for the upgrades.

I knew that already. I was asking specifically about the Windows Insider program. I'm curious if you'd still be able to use it to get a free upgrade, especially if you already have a load of devices enrolled.

Once its done, I'm out. One thing I don't want back for a while is that constant reminder on my screen of what build I'm running. My guess is anything critical, MS will release a patch to fix it. If MS ever demos some worthwhile enhancements, I'll decide then but now, I'm done.

On my Lumia 950 I'll switch to insider slow. I reckon that's about the same as I would hit the breaks for a month or so with the insider program...

"​If you remove your computer or phone from the [Insider] program, [...] Your device will receive maintenance updates, [...] However, opting out of the program will prevent your device from getting any future builds." so if I opt-out of Insider program at 14393.5, I won't get insider builds but will get official builds, right?

On my PC I have 14393.0 and I don't get any newer version. Anyone the same problem?

There _should_ be cumulative update in WU. If not, run WU troubleshooting and otherwise Feedback Hub :)

Hi! I have Lumia 535 and I'm on Release Ring. Would somebody write me down how that model works on Redstone Ring? Is it stable? Will my phone get anniversary update, or it will stay on 10586?
Thanks!

Lumia 535 is a compatible phone. So yes you'll receive it. And yes its stable :) as I've said before, this build is nearly ready for public release. So the builds are now practically RTM. They aren't buggy in the slightest. You could even jump to fast ring temporarily to get the update now. (don't worry about it being on fast ring. As its near to release and no new features are being added due to release being a few days away, fast ring is just as stable as Preview release now. But with more (extremely stable) features. Just remember to switch back to preview release after updating so you don't receive insider RS2 builds after August 2nd. (I run a 640 and 535 so can confirm it stable on 535 :))

Not leaving this program until its turned off

Windows 10 as a platform is great and by having the opportunities to test the functionalities along its development (insider), I have found, that all the fuctionalities, which are coming to Anniversary update, are pretty awsome. For the mobile platform, I just like to have the possibility to use also those Android apps (was possible some development versions back). This would give the required boost for Windows Phones. Additionally, it would be nice to have an option for older Lumia phone users to have a possibility to upgrade to W10, too. I am currently using 950 and also 1020, which is stuck to development version of W10, because it was dropped from the final version of W10. It is a bit slow, but still usable without any major issues, it would be just fair to allow peeople like me to have also the final version installed on the phone like 1020. I just hope, that MS will get also the Skype for Business to be usable. In most cases either the sound or shared material doesn't work.
Biggest issue is the sound quality, which is under all measurements. I am connected to the Internet with 100 MB line, which should be fine to enable proper sound quality for Skype for Business. At the same time all other applications, which can be used for "personal use" like Viber, Skype and WhatsApp works flawlessly.

This is the most stable version of the builds. Since I subscribed to the insider program, I never wanted to rollback. I think i am gonna stay. It is always nice to be a step ahead. And as a computer guy ,I like taking risks. So will stay in the insider program.

My cheapie Nextbook Flexx 11 2-in-1 is on the insider program on fast ring, while my gaming PC is not on the insider program at all. I'll probably just leave things the way they are across the board. I could maybe see putting the gaming PC on slow ring, but I probably won't as I want to keep the system as stable as possible for the sake of gaming. If I ever make good on my desire to pick up a Lumia Icon that will totes be on the insider program on fast ring, while I will keep my XB1 off preview unless I somehow end up with a second system, then of course, one on, one off. I doubt I'll be able to justify the expense of a second Xbox, though the Icon should be an easy buy!

I will proably keep my old IBM thinkcentre on the regular Windows 10 update and notput it on the Windows insiders program again BUT my 2 more modern Computerss will stay in the Windows insders program. I like the challenge of trying out new things. by the way it's july the 28th and the nice Free update to Windows 10 is over . Microsoft THANKS for the FREE operatng. SOME OF US APPRECIATE THIS ACTION ON YOUR PART..GOOD LUCK.

my computer is broken and I'll fix it some day after tomorrow... My motherboard is dead... what will happen?

I will stop it just because there is not Hebrew interface for Insiders.

I'll continue to use fast ring on my surface pro. But on my main pc I'll probably disable until there is something worth using that I'd rather use on my pc than tablet.