Windows 10 20H1 build 18875 now rolling out for Insiders in the Fast ring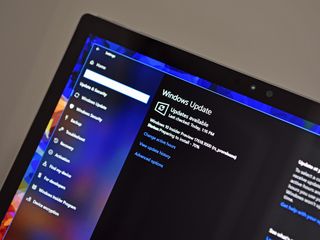 (Image credit: Windows Central)
Microsoft is today rolling out the first 20H1 Insider Preview build for Insiders in the Fast ring, which means Microsoft has officially joined up the Skip Ahead and Fast rings once again. Microsoft says that a small group of Skip Ahead users will be demoted back to the Fast ring, but that shouldn't matter as both rings are now receiving the same builds.
Today's build includes the following changes:
East Asian Microsoft Input Method Editor (IME) Improvements: During 19H1, we announced we were working on a new Japanese IME. We got a lot of great feedback, and the IME was taken offline for a time while we worked on improving the experience based on what you'd told us. Today the IME – now more secure, more stable, with improved game compatibility, and more – is once again available for all Insiders starting with this build. If you speak Japanese, please take some time to evaluate how it feels to use the IME (with all the improvements) for daily usage, and let us know what you think! If you already were using the Japanese IME, you'll automatically have the new one when you install this build – if you weren't already using the Japanese IME, you can add it by going to Languages Settings and adding Japanese to the list.
New IMEs are available for Simplified and Traditional Chinese! Just like the Japanese IME above, we've been working on refining your Chinese typing experience, and are happy to share that we have new versions of the Chinese Simplified IMEs (Pinyin and Wubi), as well as the Chinese Traditional IMEs (Bopomofo, ChangJie and Quick). We've improved the security and reliability by redesigning how they work with applications. You'll also notice we've added a cleaner interface for the candidate window and settings pages. Improved and renewed settings of the IMEs are available in the Settings app. If you're using one of the IMEs and you'd like to check it out, the fastest way there is to right-click the IME mode indicator in the taskbar and select Settings (you can get there from the Language Settings page by clicking the language, and going into options). Looking forward to hearing what you think about it!
We fixed an issue that could result in a freeze on the lock screen if you interacted with the touch keyboard and then switched keyboard layouts.
We fixed an issue resulting in Settings sporadically crashing in the last few builds.
We fixed an issue resulting in some Insiders being prompted to setup their device after every reboot.
We fixed an issue resulting in some of the text under Settings > System > Storage > Temporary Files being unexpectedly garbled in Chinese and Japanese.
We've made a change in Timeline for keyboard-only users, so if you're doing a search and haven't opted in, you'll no longer have to tab past the opt-in text before you can get to the search results.
We fixed an issue that could cause certain applications to flicker if they were maximized and you launched the touch keyboard.
We fixed an issue where, if the Photos tile was pinned to Start, it could potentially result in unexpected battery drain as the tile animation would trigger even if Start wasn't open.
As always, you can check out the full changelog at the Windows Blog, including a list of known issues.
Get the Windows Central Newsletter
All the latest news, reviews, and guides for Windows and Xbox diehards.