Windows 10 Mobile has a Cortana-related high background activity bug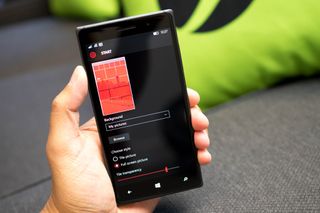 Some Windows 10 Mobile testers have noticed that the OS has a lot of background activity that might slow down its performance. In a series of Twitter posts, Windows Insider leader Gabriel Aul has confirmed the issue is related to its Cortana digital assistant feature and that it is still in the new 10549 build.
Aul stated:
The temporary workaround for this issue is a simple one, according to Aul: just turn Cortana off and the performance hit for Windows 10 Mobile should be taken care of. However. it looks like we will have to wait a while longer for a proper fix for this bug.
Source: Gabriel Aul (Twitter); Via: WinBeta
Windows Central Newsletter
Get the best of Windows Central in your inbox, every day!
What's relation between the pic and story?

Someone please help with how to turn off Cortana in Windows 10

Switch your region to Switzerland, then Cortana is completely switched off.

Open Cortana - hit menu - settings - Cortana off toggle

HUGE bolster to performance!

Good question... The word "background" is the only link. Tenuous though.

Lol...yeah background word auto sets image! :P

Still downloading..... I don't think I ever had Cortana on, but the battery use was crazy.

But has this been on all the past builds? Or is this new? If new, will that mean performance downgrade from past build?

And on all previus builds cortana could not be used with wifi off i hope at leaste they will fix that with the background thing

What? I use it all the time with it off....

You mean "Cue the QQ..."
Unless you're saying the QQ's are lining up, which in that case, seems like a fun time.

I definitely mean queue. :P

"We still have to wait a while longer for a proper fix" Guys do you think W10 mobile will be ready for launch in November?

November? Yes, but not early Nov. I think it'll be ready for a late Nov. release

Well the 950 devices are launching sometime in November, so I guess it's a given that it should be ready [slightly] before then

It's scheduled to launch in December.

I was able to fix it by taking cortana off of the start screen.

i ve always had Cortana on battery lasted around 10 hours min useage

Will Cortana appear as the energy hog in Battery use setting? or does the bug make her not appear as causing any problem?

Interesting. I had Cortana related processing going on my main PC when I updated to most recent build. It was unusable for me I any way. All input was lagged terribly. Disk utilization pegged 100% hours after initial install completed. I just reverted back to RTM I can't handle this type of impact and don't want also builds expiring and what not. Fun participating while I could, but I bid thee adieu. Gonna a have to wait for official public releases now. Aww!

I turned her off at once. I never use her anyway. It's a big toy.

Not true.... Well, unless you're running the TP

If you think Cortana is a toy you're using it wrong.

I can't stay without my Cortana

why didnt he just tell us that on the last build! ive been carrying chargers around everywhere! it wasnt that bad in the build before last 10166 i think! so far its taken me about 2 hours to recover the phone, update all the apps that what updating in the background and then Denim wants to install! blocking me from enrolling in fast builds! i thought the recovery tool put you straight on the latest approved build of 8.1. im sure last time i did it (when the preview for developers encryption bug stopped us getting Denim it had gone striaght to it! oh well this better be the last time! do i need to hard reset once w10m is reinstalled?

wouldnt hurt. I always do when i upgrade from 8.1 rollback just to be on the safe side

This build is looking like a disaster. Guess I will wait for the next build in a month :-/ How the hell is WP10 going to be ready for the 950 launch? I mean, I know they already isolated an older build and are working on it, but this still isn't good. W10PC was much further along than this when it was a month to launch.

They said its on the last build also. Not just this newer one.

You're exaggerationing...be cool =*

Finally...an admission for a problem!!! I have had to be turning my mobile data connection on and off for the last one or so whilst on the last 2 preview builds.

Battery drain has been crazy when on WiFi or mobile data

So it's good I live in Austria and don't have Cortana yet... I guess :/

That's fine. It just means 10 doesn't go on my main device.

How to turn off Cortana in Windows 10?

It's almost like shutting down your PC, gotta open it up to turn it off lol...Cortana>Notebook>Settings>Off

You can also do the same through Settings / Privacy / Voice (or something like that) and disable from here. Useful when Cortana's settings stopped working as on my phone.

Settings>Privacy>Speech, Inking, and Typing. Tell it to "Stop getting to know me." Turns off Cortana. My 830 is snappier now. We'll see what it does for battery life.

Wtf. it's a preview you idiot. Stop trolling or I will be collecting your lunch money again.

Maybe that's where all my mobile data has been going, 2GB was more than enough a while ago but now its running out half way through. At £42 a month you'd think they could manage unlimited data. I used to get unlimited 4G data for £15 a month on pay as you go with three, don't think I'll stay with EE much longer.

I knew it! My phone's battery drained faster than usual and got inexplicably hot at times. Yikes but props on coming clean on the bug. Now I'm glad I can't upgrade to the newer build without downgrading. Will just turn Cortana off and wait for the next build.

Yep. I had the same issues at times and couldn't figure it out. Had I suspected it I'd have looked into it further. Now I know. Cortana off until next build, and only on when I need it.

I'm starting to get fed up with this BS. So MS expects it's user's to revert back to 8.1 every time there is a new update and then still have to hard reset the phone just to get an even crapier version of the OS (or just as crapy) as the one before?

Cool, my own personal spell check. :)

No. They said that's just for this version and the next update won't require it. The one prior did not either. This seems like a once in a while thing. I am just going to wait it out.
It is a tech preview. If you don't like the hurdles that come with a tech preview, go back to 8.1. I think it's worth it. We get to see what's coming before anyone else and can help shape the future of Windows phone! How awesome is that? I'm using it on my daily driver, sure it's frustrating, but being in tech support I can tell you that the grass is not greener. When Lollipop came out, I had to take so many people through factory resets because it ruined their Samsung S5s and Note 4s. Same with iOS 8 and 9. These are production-ready, final, gold, shipping OS versions. Ours is a work in progress and yeah it sucks at times but I did the FDR once and now that I know Cortana was staying at the office later working overtime I'm sending her home. I hope that provides some perspective on these issues inherent to what amounts to a pre-beta program.

Simple. Don't participate in the PREVIEW. Got it? Good.

Do ringtones work on this new build at least? If not it's not worth upgrading, If I'm going to have to go back all the way back to 8.1 then I'll stay at 8.1. it's faster, more apps and features; makes 10 look like crap.

I dont even have Cortana and still my 930 can barely charge! Posted via the Windows Central App for Android

Confirmed....on my Lumia Icon I was getting about 30-45 mins of Battery life, you could fry an egg on the phone it was running so hot.... turned Cortana off, now I'm back to better state....... Battery life on 10TP is still probably less than half what it was on 8.1 ....... But the Loading...... Has gone away, which makes the update process worth it

I turned her off after seing this, and i must say, the battery life seems to be better for now. Performance wasn't an issue with my 930...

is it just me here drive + not loading

No it's not just you, a lot of things don't work on WM10. I just reverted back to 8.1 and I think I'll stay there for now, 10 is just not ready for prime time.