Windows 10 Mobile is NOT dead — but its future is far from guaranteed
Windows 10 Mobile may not be "dead," but things are changing. Today, we try to make sense of the recent "Feature2" development and what it means for those on Windows phones.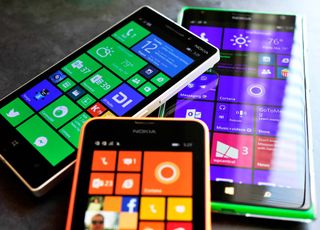 Microsoft's recent release to the Windows Insider Program on Friday, April 14, caused a bit of a stir. Microsoft did something new with the latest Fast Ring release: It broke the Mobile development branch from the main "Redstone 3" one into a new one dubbed Feature2.
What does it all mean, and is Windows 10 Mobile being phased out? Things get a bit complicated, but here is what we know so far.
Different OS build numbers
Windows 10 Mobile will no longer be receiving new builds from the same development branch that PCs do. More notably, it will no longer receive builds synced with PCs either. This change is the first time that the code for Mobile has been broken off from the main line, to our knowledge.
Here is how Microsoft framed the change on the Insider blog:
The reasoning, however, created more questions than answers. The most obvious inquiry is how can the company be converging code into OneCore when the code for the phone OS is sidelined?
Complicating matters, one of our writers, Dennis Bednarz, went off on Twitter in a series of missives that were quickly picked up by the community:
Bednarz was citing an unnamed source for the information, and some the information was inconsequential to the claim, which is his own and not that of Windows Central.
@DennisBednarz I don't know what Microsoft employee you're talking to but a lot of the info you're tweeting isn't right.@DennisBednarz I don't know what Microsoft employee you're talking to but a lot of the info you're tweeting isn't right.— Brandon LeBlanc (@brandonleblanc) April 16, 2017April 16, 2017
Is Windows 10 Mobile development really dead?
Our Senior Editor Zac Bowden and I spoke with many sources familiar with the development of Windows 10 for clarification. Interestingly, not one person we spoke to would definitively say or even imply that Windows 10 Mobile is being phased out and development is being discontinued. That's not to say that some big push isn't about to happen for what should be obvious reasons in 2017.
At least one source familiar with the matter claimed that the so-called Feature2 branch is just a temporary move and it will be folded back into "rs_prerelease" or "Redstone 3" later. The same person also claimed that people were "reading too much" into the change and that this is just related to some engineering shifts in the OS, possibly the "code refactoring" referred to in the Microsoft blog post, for example.
Windows 10 Redstone 3: Everything we know so far)
Nonetheless, there is other information that our sources have told us that cast some doubt on this information. Internal test groups, "self-host" groups, have reportedly not had any compiled Mobile builds in the other internal branches during the last two weeks, right around the same time that the "Feature2" branch was created. That doesn't necessarily mean Windows 10 Mobile is no longer being compiled in those other branches, but rather that Microsoft is no longer "flighting" (distributing) Windows 10 Mobile internally outside of the Feature2 branch.
That suggests that any major development work on Redstone 3 for Mobile has been halted, at least temporarily.
Combined with Redstone 3, CShell was supposed to be the underpinning for the advanced Continuum features demonstrated in a Microsoft video back in September. At this time, it's unclear if Microsoft still has plans to deliver these improvements along with CShell in the fall for Windows 10 Mobile. CShell for desktop and other platforms remains unaffected, however.
What is Feature2?
Feature2 is a newly-created branch designed specifically for Windows 10 Mobile builds post-Creators Update, as part of which Microsoft plans to issue Insider Preview builds to the remaining supported Windows phones on the market. This approach means consumers will continue to receive mobile builds as Insiders as they did for the last two years.
The next logical question is whether these Feature2 builds are a temporary measure or permanent one. The answer is unclear as of now.
Microsoft hasn't been forthcoming on the subject, which is not much of a surprise considering its track record. If it's a temporary measure, there's nothing to be worried about, and Mobile will eventually sync back up with PC.
But if it's a permanent thing, things get a little trickier.
If it is a perpetual measure, then the Feature2 branch is looking a lot like a maintenance branch ("sustained engineering," in developer lingo) designed to cater to the remaining users who still want Windows in their pockets.
Those using supported Windows phones on the Insider Preview will continue receiving fixes and updates from Microsoft throughout this year, and Microsoft says you may even see a new feature or two.
If, however, as some of our sources say this is just a temporary change until Phone Insiders are folded back into rs_prerelease and Redstone 3 with PCs, tablets, IoT, HoloLens and Xbox, there is a lot less drama.
Does it even matter?
Windows 10 Mobile is not going to be a consumer OS that competes with iOS and Android anytime soon. The OS still needs some defining features, the app situation is as dire as ever, and new hardware is nonexistent.
At most, Feature2 isn't the immediate "death" of Windows 10 Mobile. If Microsoft had just killed Windows 10 Mobile, why not just leave Mobile Insiders at Redstone 2 with the Creators Update? Microsoft doesn't have to continue flighting new Insider builds for Mobile users, but it is doing so regardless.
Feature2 feels more like a safety branch for Phone fans, where Microsoft can continue providing the Insider experience, with new builds, fixes and maybe even a feature or two just like normal. It's not what everyone wants to hear, but considering the current position Windows 10 Mobile is in, expecting Microsoft to put Windows 10 Mobile first, before everything else, is a little far-fetched.
Microsoft is clear that Windows 10, ARM and cellular are critical to its plans but the current concept of a phone may not be the future.
Why Microsoft keeps working on Windows 10 Mobile: ARM, cellular, and the next big thing
This discussion also gets "squishy" when we bring up Windows 10 on ARM, which was announced by Microsoft in December. That move is initially focused on so-called "cellular PCs" and not phones per se, but Microsoft is blurring the lines between a desktop and mobile OS going forward.
A de-emphasis on traditional phones while building up cellular PCs for Holiday 2017 could be the new focus.
We have also heard that code from Mobile is now in Windows 10 proper and even Xbox itself. Perhaps Microsoft is finished with Mobile as a branch, but it has what it needs of the code for other device categories.
Moreover, as hardware improves, PCs, laptops and mobile devices are also merging. Mobile processors like Qualcomm's Snapdragon system on a chip (SoC) are going to power laptops, for example.
With Windows 10 on ARM, we could also see some new hardware categories created and not just thin laptops.
No one (who's talking) knows
A case can be made that there is a lot of internal confusion and disarray when it comes to Microsoft's mobile strategy. Many sources who are normally comfortable discussing such internal engineering plans for mobile are themselves confused or unaware of the long term goal.
Of course, none of that precludes that there is a strategy in place, but it appears to lie with those in the upper echelons of the company.
Regardless, Microsoft should shed some light on the matter next month at Build.
Our final analysis
For now, our advice is to sit tight. The good news is no one is telling us – even off-the-record – that development of the phone version of Windows 10 is finished. The majority of our sources are also not hearing about any "sunsetting" of Windows 10 Mobile or even sustained engineering either, lending credence to the idea that this change in builds is indeed temporary.
This Feature2 branch could literally be a temporary measure during the initial stages of Redstone 3's development where the mobile code needs to be separated.
The situation is made even more confusing by Microsoft's ambitions for Windows 10 with the merging of PC and mobile. It should be evident that Windows as we know it is increasingly going to span more hardware categories, and the talk of a "mobile OS" misses these fundamental shifts.
Windows 10 on ARM, CShell, OneCore, and Windows 10 Cloud all make defining what makes a PC versus a laptop versus mobile complicated.
Such category terms may no longer apply to the future Microsoft is building. That's both exciting and terrifying. Windows phone may be the first casualty, but that's not necessarily the end of the company's mobile strategy.
If history is to repeat itself, the death of Windows 10 Mobile will never be announced by Microsoft, even if it is dead. Much like Windows RT, its death will simply be implied when Microsoft stops releasing feature updates. Microsoft didn't publicly state that it was killing Windows RT, and it'll maintain that same strategy for Windows 10 Mobile.
Interestingly, Windows RT appears to be making a comeback albeit "new and improved" under the Windows 10 Cloud banner. Perhaps the same will also happen to mobile.
Get the Windows Central Newsletter
All the latest news, reviews, and guides for Windows and Xbox diehards.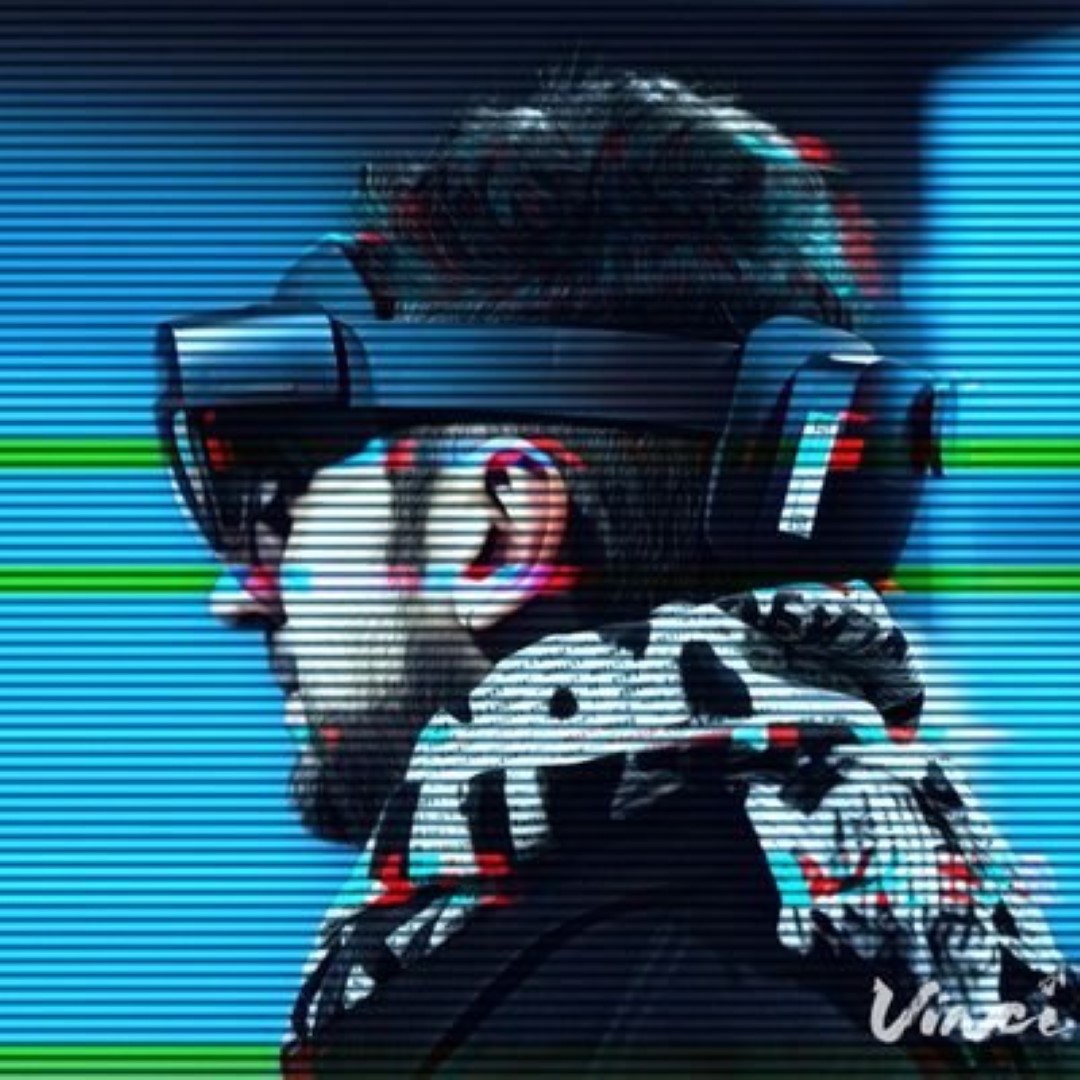 Daniel Rubino is the Editor-in-chief of Windows Central, head reviewer, podcast co-host, and analyst. He has been covering Microsoft since 2007 when this site was called WMExperts (and later Windows Phone Central). His interests include Windows, laptops, next-gen computing, and for some reason, watches. Before all this tech stuff, he worked on a Ph.D. in linguistics, watched people sleep (for medical purposes!), and ran the projectors at movie theaters because it was fun.