Here are some of the issues and bugs users are experiencing with the Windows 10 November update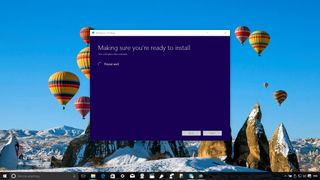 The first major update to the desktop version of Windows 10 is slowly reaching out to users, but not everyone is having a smooth upgrade. On November 12th, Microsoft finally pushed the button to release Windows 10 version 1511 on all supported regions.
The new version brings significant changes and a number of new features that are meant to fix and improve the operating system experience. Those who successfully upgraded will notice changes on the Start menu, and how Cortana now can handle missed call notifications and handwriting recognition to create reminders.
The Settings app also gets updated with a number of new features, such as the ability for users to install new apps on secondary or external drivers, new default printer manager, new personalization options, and the ability to configure a new feature to enable you to find your device if it ever gets lost.
Microsoft Edge received much-needed performance and security improvements, and the operating system includes a number of fixes and changes under-the-hood that makes version 1511 a great upgrade.
However, even though the changes are significant, not everyone is having the best upgrade experience, and many users have been reporting a number of issues and bugs during and after the upgrade. As such in today's article, we're going to go through some of the issues that are currently concerning customers and how you can avoid or fix a few of these issues.
Windows 10 November update bugs and issues
Installation problems
While not everyone is experiencing the same issues, one of the most common problems we're seeing are related getting the update.
For example, some users reported that they can see the November update is available to them, but the installation will just get stuck. An error will occur, and after rebooting, the computer will display it's up to date even though it's still running the original version of Windows 10.
It could also happen that during the upgrade process. Your computer will get stuck, and a black screen will force you to hard-reboot, therefore sabotaging the upgrade, rolling your computer back to the previous version.
Or the November update installation through Windows Update will simply fail, and then no update will appear to retry the installation.
We also have previously reported that there is a known bug that is causing the installation to stop responding at 44 percent. According to the company, some devices may experience this issue if they have an SD card inserted during the upgrade -- Simply, removing the SD card during the installation process fixes the issue.
It's worth noting that many other users have been complaining because they haven't received the update, but because Microsoft is rolling out Windows 10 version 1511 over time. It will take some time for the update to reach everyone. Also, people who have recently upgraded to Windows 10 will notice that it will take a little longer to receive the update. This behavior is intentional to allow users on the 31-day trial to be able to roll back to their previous version if they are not satisfied with the upgrade.
Driver problems
Another area where users seem to have problems is with graphics drivers. Many users, including myself, upgrading to Windows 10 version 1511 will continue to experience graphics driver crashes even though the latest drivers were installed.
After the computer stops responding for a few seconds, the display will start to flick, and a toast notification will popup saying "Display driver stopped responding and has recovered." If this happened once in a while, it might not be a big deal, but when you rely upon your computer to be productive, it can get a little annoying to see the same issue three-to-five times a day.
A similar issue has been reported happening on Surface Pro 3, Surface Pro2, and many other devices.
Here are a few reactions from users:
Also, in some cases, hardware will just stop working, and it will require drivers to be reinstalled. This could be a problem with Windows 10 version 1511 as well, as some reports point out that the new update replaces previously manually installed drivers with default drivers after the upgrade.
Settings and apps problems
Some people have also been complaining about previous settings getting reset or lost after the upgrade.
For example, some users had noted that after installing Windows 10 version 1511, their "Documents" folder location gets redirected to OneDrive, and trying to restore the default location to the local drive will not work.
There have been also cases where the November update resets all the default programs and other settings.
Some users have noticed the NVidia driver settings reset to defaults too.
Furthermore, in some scenarios, the update reinstalls previously removed apps, or it will uninstall apps without prompting the end user.
For example, Reddit user XBrav points out: "After upgrading to 10586, this notice was concerning. App wasn't installed through the App Store, yet Windows removed it without prompting me."
Another user experienced that the November update removed the CPU-Z app without proper prompting.
On Reddit, user lucuma says: "Just upgraded and Windows removed my Cisco VPN program. Now I can't connect to clients and my network. A very poor experience."
"Also TH2 automatically installed apps like OneDrive, XBox, People etc... I uninstalled them when I upgraded to Win10. Now I had to remove them again using Powershell." -- says topna on Reddit.
Additional Windows 10 version 1511 concerns
Then we have other isolated issues, such as:
Prevention and possible solutions
We can't stress this enough. Anytime you're about to make a major change in your computer, always make sure to create a full backup. A copy of your entire system would ensure that you can go back to the last good configuration if something were to go wrong.
It doesn't take too much time, and it will save you a lot of headaches. If you need help, refer to this previous guide to perform a full backup of Windows 10.
It's been noted that some peripherals may prevent the upgrade to succeed, as such once you have a way to recover, and you're ready to upgrade, disconnect unnecessary peripherals. You only need a keyboard and mouse, network connection, and monitor, after the upgrade you can reconnect all your peripherals again.
Make note of your default apps by going to Settings > Default apps, and remember that you can check more settings by clicking the Choose default apps by file type and Choose default apps by protocol.
Also, you may want to check your privacy settings by going to Settings > Privacy, noting your custom options, and after the upgrade, come back to settings and double-check none of the settings have lost.
Although, you shouldn't have to worry about your installed apps, it seems that for some compatibility reasons, the Windows 10 November update may choose to remove certain apps during the upgrade. As such, do your research to check if those must-have applications are compatible with the latest version of the operating system before the upgrade. It's important to note that the chances for you to come across this issue are very slim, but it'll be a big problem if it continues to happen.
While it's always very important to have running security software to protect your system, often a firewall or antivirus software may be the cause of a failure during an upgrade. As such, when possible try to disable your antivirus, firewall, or other security software before the upgrade begins.
If you're running Microsoft's free antivirus, you can go to Settings > Update & security > Windows Defender, and turn off the Real-time protection option to disable the antivirus.
If you're using the Windows built-in firewall, you can go to Control Panel > All Control Panel Items > Windows Firewall > Customize Settings to turn off the "Windows Firewall".
Remember to return to Control Panel after the upgrade to re-enable your antivirus and firewall.
To avoid stumbling upon the BitLocker issue, you may want to enable encryption before the upgrade, while you're in Windows 10 build 10240, and then perform the upgrade.
In case that after the upgrade you can no longer enable Windows Defender, you could try to modify the registry to get it working again.
Simply open the Windows registry and navigate through the following path: HKEY_LOCAL_MACHINE\SOFTWARE\Policies\Microsoft\Windows Defender.
Inside Windows Defender right-click anywhere, select NEW, Key, and choose DWORD.
Name the DWORD: DisableAntiSpyware.
Double-click DisableAntiSypeware and make sure the value is set to 0, which means it's enabled -- 1 means it's disabled.
If after the update a peripheral isn't working or it's acting up, the first thing you want to do is open Device Manager, expand the device in question, right-click on it, select Properties, and navigate to the Driver tab. Make sure you're running the latest driver for that particular device.
If it's not, click the Update Driver button to see if an update is available for download. Alternatively, you'll need to search if the manufacturer offers a driver update for its device.
Wrapping things up
Today, we have listed some issues that many people are currently experiencing, during and after, the upgrade to Windows 10 version 1511. While the majority of them are not big issues affecting everyone, it seems to be that the new version of the operating system has various isolated small problems that Microsoft has yet to address.
Throughout the research on the Windows Central forums, Reddit, Microsoft forums, and around the web, I have come across a vast number concerns from people and the majority of the problems always came down to upgrade, drivers, apps, and settings.
In my upgrade experience, I have come across various issues, such as graphics driver and settings problems, but the upgrade did more good than bad to my system.
Again, it's important to note that not everyone is experiencing the same issues, but you need to be aware that there is a slight chance you might come across some of them, but hopefully our workarounds and information will prepare you to successfully move to the latest version.
If you haven't yet received the new version, perhaps there is a reason. Maybe there is an issue that needs to be fixed before version 1511 is compatible with your installation. As such, waiting until the upgrade is ready through the Windows Update could be your best strategy. If you have done the upgrade by other means, you can always stop by the Windows Central forums to get help.
More Resources
If you want to see more how-to for Windows 10, make sure you check the following resources too:
Windows 10 help, tips, and tricks
Have you upgraded to the new version of Windows 10? Did you have any issues? Let us know what you think and experience in the comments below.
Windows Central Newsletter
Get the best of Windows Central in in your inbox, every day!
Mauro Huculak is technical writer for WindowsCentral.com. His primary focus is to write comprehensive how-tos to help users get the most out of Windows 10 and its many related technologies. He has an IT background with professional certifications from Microsoft, Cisco, and CompTIA, and he's a recognized member of the Microsoft MVP community.
Nothing is always perfect in life. Well done MS

Sure, but this is EXACTLY why people complained about the semi-forced updates. If Microsoft is serious about this "software as a service" model, they need to get on top of their QA issues ASAP. I'm not sure what changed internally after Ballmer left, but quality across the board has been notably worse. Satya -- whatever you guys are doing is not working.

Seems that way. But now Satya has people by the balls and isn't afraid to give a good hard squeeze every so often to remind us whos really in charge.

Many of the QA people had been let go. So it doesn't surprise me at all. The problems aren't Windows 10 specific either, the newer Updates for Windows 7 and Windows 8.1 also introduced a couple of new bugs.

On the other hand all of Microsoft's apps updated

Agreed...I decided to upgrade to a new Surface Pro 4 and I am met with the video driver crashes and "phantom" clicks on my screen all the time.

Seriously, I would sack the QA teams who are doing shonky jobs. Well done MS.

They've laid off a load already.

They've outsourced QA to us.

I guess we should also blame the insiders too then...

Thats like shooting the mesenger... Lol

That's part of the problem. There were layoffs in part of QA/Testing teams...

Yeah, many of the people included in layoffs are part of QA and Testing teams, ever since then the quality of their software suddenly gets worse. Sure bugs and issues do happen even before but as I remember which not that long ago, Windows 8.X, Windows 7 issues aren't that bad and the issues are not as diverse as in Windows 10. I actually not just in Windows 10, this applies also on W10M and their apps. Fortunately, other big products such as Office on desktop didn't have that much issue or not at all as far as I remember. About the Insider, well we cant blame much on the Insiders since most of us cant test and check any possible issues since we dont really use tools for testing. Insiders only rely on real-world experience and just normally using it. Thus many bugs still remain without Insiders noticing whether it's visible or not. Some bugs left unreported even some Insiders detected it, relying on faith that Microsoft will fix it and because of the mentality that "Its not finished" and "it's expected". Insider program is inefficient or ineffective when it comes to these kind of issues especially that are small. Insider program is only good for feature request, feedbacks on certain things and reporting only for all visible issues. This is where their QA comes in and Microsoft still have one, but they laid off alot of them and who knows that maybe number of them are actually great QA member that are not in the team anymore. With this softwares that are so complex and serving different kinds of machines and users, it seems QA team has to be really big.

They did, alot of them, but it became worse these days ever since they sacked tons of their QA teams by random. Who knows that maybe number of senior and competent ones are sacked.

It's funny because none of the computers I've upgraded to had any issues at all. And those who experienced problems had some sort of crap adware/malware in the computer, not to mention extremely outdated bios and drivers.
Most people don't have a good antivirus or don't know how to use it or even properly setup. Besides, most people never do any maintenance to their computers, and then they expect all to be smooth.
Even worse, lots of people have really old hardware, and then they pretend Windows 10 to work nicely on their computers.
In the end, most people will blame Microsoft due to their ignorance, but they forget (or don't know) that their computer manufacturers are also to blame.
Look at HP or Acer! They have some of the worst support to their own products. In fact, if you go to HP's support website, most products (if not all) will say "Windows 10 drivers MAY be available through Windows update". That right there tells you how mediocre and careless their support is.
At least companies like DELL or ASUS let you know if the product has been tested or not for Windows 10.
But the bottom line is: Most people don't even check or know what they have, and think that just because you have an eligible Windows 7/8 license, they will run Windows 10 just as well.
And theeen they blame and complain to Microsoft for something that was their own fault.

My Dell Venue 11 Pro was stock and factory reset, and it has lots of problems. The worst is the random reboots that happen without warning right in the middle of me using the device. All unsaved information is lost. The only non-stock program installed on it is MS Excel. That's a one year old tablet with all the latest drivers. The lack of stability and lack of consistency throughout both the desktop and mobile versions of the OS make them feel very much like a work in progress. Even dark theme and light theme are half done, half implemented and are very inconsistent. This must be a load of fun for developers wanting to make universal apps.

I had no issues with downloading and updating. After using it for more than a week, I haven't came across any issues. Except for reinstalling drivers for my touch pad.

I have a Dell XPS 15. It is compatible, but the updates from Microsoft have messed up several things on my computer, most noticeably the graphics drivers. But also apps that speed up my SSDs, and my preferences for what files open with what were reset. I'm pretty aware of what's going on in my computer, I'm a developer and have been using computers for over 25 years. I had my computer set up *exactly* how I wanted it, after troubleshooting a few issues that came up with the original Windows 10 update. There was no option to *not* install the updates, just when to reboot. At which point the computer, during both of the recent updates, was partially broken. I'm going to ***** and complain because it IS Micro$oft's fault.

Were you able to fix the graphic driver error? I tried rocking 2 screens. 1 hooked up to the mini display port and one to the HDMI and it kept doing the noise that you get inserting and taking out a sub and it wouldn't show the mini display port monitor. This was probably back in October when I updated to Windows 10. I presently am back to 8.1 till I know it's been fixed.

Nothing is always perfect in life, yet in the same breadth the ones who acknowlege that strive to improve upon their failures instead of progressing the failures they've already made. There is a certain level of professionalism and quality control that one expects from a company such as microsoft. Between these issues and the fact that each update is giving the end user less and less actual control of the operating system, it seems they're making every wrong decision at every turn.

My problem - OneDrive will randomly crash and restart.

This way at least it triggers a refresh. no way to trigger a refresh on this bloody client. come up from sleep and this client can stay unsynced for hours before doing anything

True when my project group and I discussed cloud storage OneDrive wasn't an option at all.

still havent been able to download it for all my systems

I have it on two computers but the update isn't showing up for another. Now that they removed the iso, I don't have a way to get it.

I rolled back because of the driver issue, i contacted Microsoft but they didnt get it, maybe i didnt know how to explain, its the gpus driver of nvidea after the windows 10 ready driver, that is causing this!!!!!!

nVidia here and no problems whatsoever. Reinstall nVidia's display driver

I had the driver problems described above since I installed windows 10 (new pc, so it was actually the only version of windows I installed). The problem didn't come with the fall update, but the first version of Windows 10. I solved the problem by installing beta drivers...

yeah I had some majorashed frm nvidias drivers...uninstalling fixed the issue but it was veru difficult when it kept crashing explorer

I uninstalled it to work with the first windows 10 update, but it didnt work with the november update, when they force upgrade my system ill try the beta drivers thing hope it works.

Is anyone else having problems with edge resizing to an awkward size after closing a full-screen video?

I had that before I rolled back. Now I can't get the update again.

One shouldn't use Microsoft edge until it gets extensions.

No need for extensions - just ad block and a half decent bookmark management

Ehm what? You are automatically assuming he wants those specific extensions?

Yeah...if you want there to be less telemetry data on general crashes, leaving Edge potentially more buggier when extensions ​are finally added, then that's a good idea. Great plan.

THIS! New Edge is really annoying after doing a full-screen mode. Despite the improvements, the actual experience is still poor and somewhat worse. It freeze alot than before though bit more stable, less crash. Seriously if Edge stays this long for being so half-baked, I'm afraid that it might be too late again.

No problems here. Anyone willing to share the wallpaper from the pics above? :D

Here you go... https://onedrive.live.com/redir?resid=90D289DDC5CD6AE0!263378&authkey=!A...

Mine is the fact that PC's cannot see other pc's or NAS drive on local network in File Explorer after the update

You have to manually type the name of the device into file explorer

And Edge is randomly deleting Favourites.

Edge cant have two favourites of the same page - maybe this why it "deletes" them for you. look into the "space" above the favourites bar as well. for some reason they sometimes appear there. cant even have a unique favourites bar - have "favourites" favorites" or "Favourites bar"

I agree. I had this problem. All my favourites from the favourites bar deleted

Yeah my edge on mobile keeps deleting all my favorites.

Display driver crashes frequently here. A little annoying but nothing too much.

Sometimes audio stops working. Usually fixes when I boot.

It has been smooth overall for me, on both my home and work PCs. However, since the update, Edge crashes (or at least vanishes) ridiculously often for me. Edge just disappears sporadically when I open a new tab, go to a new site, tap a link. I haven't noticed a pattern other than it's *really* frequent. Fortunately, I tap its icon in the task bar and all my tabs are still there, so it's just an annoyance. That's what leads me to believe it's"disappearing" and not necessarily crashing.

Had to rollback due to a migration bug. Lost the main profile, had to make a new one. Also I don't have Edge, Store,Xbox and all the other apps except Settings.

The BIGGEST bug I've experienced on my W10 machines is that this update reached into my PCs and REMOVED (non MS) software claiming that it was incompatible with the OS. Seriously, MS actually disabled a little utility I use to bring back the useful 'gadgets' that started with windows Vista and became invaluable under Win7. I got an annoying message stating the utility (gadgetpack8) had been removed like the pic in the article shows. Seriously, WTF!! The utility works just fine after I had to reinstall and repair it. NOWHERE does MS state they will kill non-MS programs, as part of the update process. I'll be setting my network as 'metered' from now on to prevent this crap from happening again. Plus it screwed up my registry and I had to manually disable those stupid windows and CAPS LOCK keys again.

My biggest issue with w10 non Nov. Update, is that it will load up then the mouse just spins until I click the screen. Which the. Goes into a see thru white screen and reloads itself. At which point i can then start using my PC.

I have a very similar issue after this update on one of my devices, ThinkPad Yoga 12. When I restart it, the login screen is blank (off) until I touch it (touch-screen device). I updated the driver for the display adapter (Intel HD Graphics 5500 – through the Update Driver Software on the right-click; uninstalling and deleting the driver and then relying on the Windows Update, or worse, on Lenovo support page, installs the same old driver). But it hasn't helped. Still looking...

Elk even on my Surface 3 I've gotten the graphic driver problem since the first windows 10 ver.

I didn't have any issues at all! Upgraded successfully! Runs smooth and performance has increased! Good job MS

Uninstalling users programs without prompting? Seems they're regressing from beta to an alpha OS....

For me it keeps installing the Solitaire and Phone companion apps

After the update i cant use Edge anymore, my tabs are resetting almost every day. Its slower, get alot of, the page stopped responding

I am experiencing issue with the wifi driver.
I am not able to connect to any wireless network.
Its just says cant connect to this network. When sometimws it gets connected it automatically disconnects after 10-15,seconds.
Tried installing all versions(latest as well old), of drivers in device manager.no solution. Posted via the Windows Central App for Android

My Wi-Fi connectivity has gone noticeably south after the update.

I can't install it on one of my laptops. It crashes and rolls back.

I updated to the new build and it broke my taskbar. I couldnt use cortana, the search bar, edge, or click on any of the other icons. I did a wipe with Microsoft support on the phone, then i couldnt get it to recognize my profile. It would only allow me to log in as a temp profile. I sent that device back, got my new one, and basically the same thing happened BEFORE i even did the update. Now when i get my next one ill be on my 3rd device. Pretty frustrating, but i freaking love it when its working. Anyone else have similar problems? I spoke with 4 microsoft reps and none of them had seen the issues i've had.

THEY FINALLY FIXED THE START MENU!!!!

Unfortunately, it's broken for me again: sometimes, the start menu doesn't work and I need to restart the computer. The worst part is that you can't run Windows apps without the start menu because you can't add links on the desktop.

WHY IS THIS OKAY?? I am a nerd and can pretty much get everything to work as I please, but what about everyone else? Do they think if peoples pc's crash, drivers stop working, getting notifications about stuff being disabled or a simple reliable thing such as the software not being able to update it self will help their cause?? Gain two new customers, lose 5.

I've had zero problems with the update. I used an upgrade ISO to upgrade instead of using Windows update which I would also suggest to everyone installing new builds. Performance has increased pretty well. My only gripe was that it had resetted my default programs.

If my laptop notifies me that smart connect technology is no longer supported one more time I am going to metaphorically throw the thing out the window. I get it, it doesnt work, you uninstalled it. Thats fine I am okay with this I didnt use the thing anyways. STOP TELLING ME.

In my case the November update did in fact only good to my system. Faster boot times experienced, and it also seems many resolved bugs.

Biggest issue I noticed was that my Homegroup settings were gone. I didn't check the Docs/Videos/Music/etc. locations, but I think they're good to go as my wife can still see all of her files easily. :) No issues w/ video drivers yet, but I haven't done anything really intensive on the W10 machine so far. I have noticed a lot of Surface users talking about the horrible Intel drivers, but as my only Surface is an RT, I won't ever see that. (and it's held up reasonably well - getting a Pro before the end of the year and will retire the RT device). Hoping the graphics drivers are fixed before I get the Pro, but not holding my breath at this point.

Thank you for this article. I didn't even think to make the connection between the display driver issues I was experiencing and the new 1151 update. I just discovered a new display driver update for my system and hopefully that resolves the intermittent crashing. However, I do agree with the sentiments of many here. Either Microsoft needs to have stellar Quality Assurance protocols or users should have more incremental control over how Windows Updates are installed. Interestingly enough on some of my systems the 1151 update resolved MANY issues. I'm a bit surprised to see such an extensive article of conflicts caused by the 1151 update.

Anyone else having problems with the Action Center? Mine doesn't allow the notifications to have sound like in the previous build, they pop up, silently. Sound scheme is the same, any other sound regarded issues are not present.

On my ThinkPad 8, sometimes when I try to enter an URL
​the system behaves as if I had pressed Win-A and invokes some function
depending on what letter I press trying to type the URL. The ThinkPad 8 has trouble shutting off as well.

Action centre on my thinkpad is not working at all. If I click on the notification icon the whole system freezes and I have to restart the PC. I have disabled it so as to prevent it.

Although I like W10 a lot
but it looks as if W10 still is riddled with bugs. ​It may take MS another year or so to iron things out. It will be the release version of the "Redstone" variant of Windows 10
which is going to be "real" Windows 10 I surmise. Every of my machines I have has unacceptable problems,
including a Lenovo ThinkPad 8 and a HP Envy notebook. Problems are fine if one runs Insider builds. Problems are to be expected - that's part of the deal. Currently, however, I am running the 10586 RTM version, and there should be no problems. Minor problems I am experiencing are Edge crashing, or Edge stalling tabs or Edge not allowing to close tabs or Edge itself can't be closed and needs to be killed via task manager. Similar problems with Word 2016. In an productivity environment, that's a no-go.
Not providing an ISO (or pulling it) of the latest official W10 build (10586) will not make Microsoft new friends either. I may tolerate bugs, but I definately will not tolerate management zigzag crap. To me it seems as if Microsoft currently is slipping off to a path
where the best recommendation for insiders and especially for regular users might be
to stick with 10240 and hold out until the third RTM upgrade of Redstone is in place. Microsoft is stumbling along its path, still,
and the last thing it can afford are quirky management zigzag stunts
like pulling off ISOs and other whimiscal somersaults.


Based on the progress so far, it seems Redstone might not that even relatively significant but more like the "TH3". It will introduced few new features but mostly it composed of features that are delayed for RTM and some few more features from Windows 8.1. I'm afraid that the polish it needs is still incomplete and would br minor. The only potential feature that it will make it seems big update is the introduction of Interactive Live Tiles, which is still up in the air and whether it will be a complete implementation or another half-baked ones. Another thing we can expect on Redstone is fortunately more fixes. So yeah, Redstone might be what "true Windows 10" based on how 'complete' and 'polish' it might be. Its literally that Windows 10 is indeed and surely not finished at launch and even now, based on what we got so far thag statement is true.

Thankfully I don't have any of these issues on my XPS 15 9550, but I did experience the display driver error on my Asus N550jk when I plugged it to an external display. Only happened numerous times at that particular time (say within an hour) but never happened again since then

Intel graphics driver always soo horrible.

Not to mention Qualcom WiFi and Bluetooth drivers.
​Age old crap, not fostered, reluctantley updated if at all. With future purchases I will make dead sure
the hardware does not contain one piece of silicon von Qualcom.

I'm having issues with additional items not mentioned in this article: "Movies & TV" not showing my most recent purchase of Big Bang Theory's Season 9. I purchased it on my WP8.1 Update 2 device and it's not being reflected within my clean install of Win 10 Pro Version 1511 Build 10586. The Xbox 360 is unaffected and I can still view my episodes there. The "Project my Screen" app no longer projects my video purchases either and the app worked flawlessly prior to the update on build 10240. It will rotate the display as if it were going to play, but then freezes. If I back out of the stream (or offline download of a show/movie) the app continues to work as if nothing ever happened. It's a little disheartening and embarrassing to evangelize this new version and having your former Apple buddies experience such amateurish issues with an update.

I'm having the display driver problem and the defaults went back.

CPU-Z breaks Windows and causes it to fail on migrating, that's one problem solved, glad to have it gone!!! This was reported in the windows feedback app months ago.

Interesting. Thanks for sharing. I will look into that on a few of my upgrades.

Display flicked while I was reading that article and It is more than five times a day for me. Also sometimes my pc stops responding when I try to close pop-up notifications.

The only issue I'm having is that live tiles are no updating. The mail app tile shows 1 new item ALL THE TIME. Also, the weather app tile is stuck on Washington D.C. and won't show my home location. It was not like this prior to the update. Everything else has been great so I am not complaining much after reading all the other issues that could have popped up.

Same here. Only the Live tiles issue, which is a very big deal for the mail app, but not for the rest.

Sacking the Quality Control department, now means the consumer is exposed to poor quality buggy Microsoft Software.
So much for the days of "Code Complete" good quality Microsoft software.
If this is the future of continuous updates, Enterprises will continue to ignore Windows 10 until Microsoft realise how Important Quality Control is to Software delivery

Actually they did long ago during their massive lay-offs. So maybe this is actually the result of sacking too much of them. It seems Microsoft is quite aware of it which is why "Windows will never be finished" statement seems have another meaning of it.

I agree and to fan boys it might seem like a perfectly acceptable excuse but it isn't. The WaaS is nice but MS still can't launch faulty software and call it WaaS.

ALWAYS FREEZING AND CRASHING

I have not had any problems with this most recent W10 update, Dell Z13, has increased its battery life as well. Good Job MS!

I had no major issues with my upgrade (using Windows Update), I also did an upgrade on another PC using the ISO and that worked fine too

No problems with upgrade, however on my Surface Pro 4, bugs need to be squashed like the non-esponsive, frozen screen after wake, black screen after wake with no background picture, but hello is still searching..

I still can't use SLI with my 2 NVIDIA 660TI video cards.

Temporarily disabling Microsoft's very own security software
​or removing any SD cards that may hang off an internal SM bus controller
in order to get updates / upgrades correctly installed
is dismal crap and complete underperformance if not an epic fail.

Seems I got away relatively unscathed; the main issues I've encountered (other than the very rare graphics driver crash) is that Groove Music has decided to re-download my entire collection (about 50GB of music, which isn't ideal) and the Messaging app is now useless (it won't send messages, won't give notifications, and has unhooked itself from my contacts list so only Skype usernames show up in there, though this has happened in the latest mobile build too so maybe it's a "feature"...) and the Office mobile apps (sans OneNote, which ironically was broken before 1511 and now works after the update) just won't open any of my files anymore. Both are great annoyances (had to re-download the god-awful Skype desktop app) but at least I can still get my work done without too much issue. Hope they get this all fixed pretty sharpish though, they really should've let us Insiders test it for more than a couple days before pushing it out to everyone. It's almost like they forgot what the point of the Insider program was... Same with the mobile build, give us a chance to road test these things, Microsoft! -_-

my lumia not detected in pc with windows 10...

Seems like every time I restart my computer (after November update), the keyboard is reset to US English. In the past, the laptop started with the keyboard I used last (European).

Quality is down the toilet, it's just a fancy word for Microsoft now. They could be proud in the past, there will always be bugs in a software, but they always managed to iron out the obvious ones before getting the OS to users. Now the bugs went mainstream and it's since the new team took over Windows at MS.

If the upgrade had worked I could understand the odd problem, but mine failed. Twice through update, twice through the create media route. Every time 83%; stick for 15 hours force shirring and reboot, recovering to previous version. The last two attempts created a sleep bug so that if I use sleep, my laptop crashes when I switch it on again. It seems it may be a driver issue - which was clearly ok in version 240 initially. What really worries me is surface devices failing - that should never happen.

If you turn off the Bluetooth and later you restart or turn off your computer in the options, it'll be activated by default like it was on however it's off.

The Cortanta missed call setting and the ability to send texts from PC is it available only for phones running W 10 or even 8.1? I'm running 8.1 on my 1020 but I have no idea how to configure it... Can anyone help?

Yesterday I had upgraded to windows 10 so i still have 30 days remaining. Which means MS will or Might send a update until my trial period is finished.

I don't envy the HUGE burden that comes with Microsoft's new strategy of Windows 10 as a service. Or put another way, it seems that the advantages of running an OS that is constantly being developed with new features and functions, bring along with it the same obstacles that upgrading to a new OS bring with it. These kinds of issues have always been faced with upgrading one OS to another. But now we are calling that process "Windows Updates".

I still don't have this update. Never appeared here on windows update, also I don't want to use the media creation tool.

The action center doesn't respond in my case and there is significant lag launching apps in from the taskbar.

my sp3 keeps trying to reinstall the firmware from 10/26/25 which was already installed and it kept failing.

My Surface 3 is now in Microsoft's hands as this update seems to have bricked it...nice, very happy to be an insider, ah wait I'm insider only for mobile ...

One more bug,maybe just on my system I guess,I'm unable to turn off bluetooth in the notification center, if I click on it it just goes to settings Posted via the Windows Central App for Android

Idk if This because 1511. But my pc throws internet protocols off by itself. I couldn't access the internet anymore when it happened. 10240 didn't do this

The Enterprise Mode for IE 11 no longer works after installing the Fall Update!

I don't get anything of this, I thought you would talk about REAL bugs on windows, not bugs caused by users or companies that don't update their video drivers fast enought. Bug = border color not matching windows buttons/tiles/startmenu accent. so while not a big bug, it's still a bug. the "issues" you showed are just stupid. and it's not because I don't get them... it's because they sound more something that few users with certain software are getting.

Has anyone tried upgrading with surface pro (1st Gen)?

am I the only one who still have problems with Groove music? This app never worked as it should. Everytime I minimize it, the song pauses. Also,it cant handle large collections ( I have 40k+ songs in my HD) and even if I reset the windows indexing database, Groove never list all my songs. This is really a pain in the ass, i´m using WMP cause this November update killed Zune player and I hate iTunes cause it´s too slow. So, i´m running out of options to listen my music.

I still use WINAMP. Has equalizer built in and much better visualization plugin.

I also still use WINAMP. It's even faster than Groove.

i thought it was dead and gone. I´ll try to use it again, it was my favourite player on windows 7

problems with upgrading in tabs which have 16gb of inbuilt storage. resetting to it points towards 8.1 on upgrading which gives win10. not November update .since no iso is available for single language and upgrade option doesn't work on these because space left only 3gb . on inserting sd card not solves the problem . so finally can be said that this update is not for all devices but for limited no. of devices.

I've had my SP4 i7 for one day and am already having buyer's remorse. You don't spend this much on a product to have all these issues. Disappointed.

I'm unable to use Game DVR for recording clips. Even though that worked earlier and my PC has the recommended graphics card and latest drivers installed. Posted via the Windows Central App for Android

I can't update. Update is stuck at 88% and doesn't go any further.

Ever since I upgraded to ver 1511, my windows file history has stopped working. I tried to force restart it but stops in a few seconds everytime.

No wonder MS pulled the 10586 (1511) from MCT and updates. Causing all sorts of issues.

To me 1511 seems hasty work to meet a deadline, which is nearly always stupid. My Bluetooth Microsoft Sculpt Mouse does no longer resume after a suspend. Gets slow rapidly and stays slow for a long time with extreme 100% disc access. Seems to have a lot of causes: memory management, networking, antivirus. Edge consuming a lot of memory. ​If programmers have good overal understanding, have good coding knowledge, style and discipline, then no much QA and integration testing is needed. What I find worst is that Microsoft does not respond in its Insider forum to my post that Windows 10, most likely Continuum corrupted my Microsoft Account, which confines me for more than half a year already to use a local account. https://answers.microsoft.com/en-us/insider/forum/insider_wintp-insider_install/keyboard-not-working-after-account-sign-in/732c6dc9-8f2c-4636-a66d-c1cda89d2f49?page=2&tm=1448441923070#LastReply

I managed to solve this myself by installing the "Generic Bluetooth adapter" driver. 1. Go to device manager and open Bluetooth 2. Select the Bluetooth adapter. In my case , my Dell XPS L502X came with "Intel(R) Centrino(R) Wireless Bluetooth(R) 3.0+ High Speed Adapter" driver. Uninstall this default driver. 3. Scan for hardware changes. You see a unknown device, inside Other 4. Install a driver for this. While installling choose "Let me choose the best driver" 5. In the driver choice, I get the "Generic Bluetooth adapter" and the intel one. 6. Choose "Generic Bluetooth adapter" and install that 7. Viola, my mouse reconnects without any issues now. No problem with the Bluetooth speaker either. Remember to disable the automatic update of drivers, because that will update the bluetooth driver and will bring the problem again.

To me, the problem i had was with my bluetooth microsoft mouse. It didn't reconnect and it bugged me a lot. I managed to solve this myself by installing the "Generic Bluetooth adapter" driver. 1. Go to device manager and open Bluetooth 2. Select the Bluetooth adapter. In my case , my Dell XPS L502X came with "Intel(R) Centrino(R) Wireless Bluetooth(R) 3.0+ High Speed Adapter" driver. Uninstall this default driver. 3. Scan for hardware changes. You see a unknown device, inside Other 4. Install a driver for this. While installling choose "Let me choose the best driver" 5. In the driver choice, I get the "Generic Bluetooth adapter" and the intel one. 6. Choose "Generic Bluetooth adapter" and install that 7. Viola, my mouse reconnects without any issues now. No problem with the Bluetooth speaker either

Is any one received a confirmation mail from Ms to hosting event in india

Since I've updated my laptop to windows 10. My display driver is not working properly because when I boot my laptop my screen brightness is not working properly so I need to restart my laptop to good working condition

I only have that Intel driver issue, and only with one modern game so far... It's annoying but its a more touch friendly game then desktop friendly so I play it on my tablet more (which is also on the November update, but no issues there, thank god!) Hopefully Microsoft fixes these issues quick!

The 1511 upgrade seems to have killed my Surface Pro3. After downloading and installing and appearing to perform the upgrade normally, including the progress percentage stepping to 100% at a reasonable speed before the reboot, my device has been stuck in reboot for hours. I'm getting only the blank screen with "Surface", without even the progress circle to let me know that something is going on. I've done the 30-sec-power, 15-sec-power-and-vol-down cycle to exactly the same result. I guess I'll leave it "running" overnight to see if there's actually an upgrade--or rollback--going on; if that doesn't help, I've got myself a hell of an expensive book stand.

Updated without encountering problems. However i can stll not read sd cards, I hoped this problem would have been resolved on Toshiba I7 16 gig ram 500 gig ssd satelite L850-150.

The main bug is that wasn't pushed correctly, because not everyone was able to get it, without forcing it with a tool. The November update needs to be corrected at the source so everyone can get it through the update process, not using a tool to force it. People who didn't get it, maybe the ones that would give the best feedback to correct problems. Please don't give up on pushing a good product, if people are pointing out mistakes, like I have, find the problem and re push the November update again.

My upgrade from Windows 8 went smoothly yesterday, and I was running Lightroom, Photoshop, Outlook, etc fine. I shut down last night, all sweet. This morning I am welcomed by a black screen of death. It looks like this is a long-running and known issue. Thanks for that Microsoft, I am not impressed. The most likely cause is my graphics cards and/or dual monitor setup. But my initial attempts at fixing the issue have not resolved my black screen, so I am a bit stuck.

and am I missing something? I need to boot in safe mode. To do that I need a Windows 10 recovery usb to reboot in safe mode. But I need to get into Windows 10 to create a recovery usb.

Microsoft is self-destructing. This update/upgrade experience is horrendous and inexcusable.

Hello. WhyTH did Microsoft encourage us all to adopt this poorly designed, inadequately documented, not really focused, malfunctioning POS?!? I truly thought this was a functional, working operating system, but IT IS NOT! All of the convenience of previous levels of Windows is gone, and for those of us who do not own (and now never intend to own) multiple Microsoft devices, everything is NUTS? How do I resize a window? Where did the little arrow that indicated additional items off the toolbar go? Without it, how do I access the icon to really, safely detach a major device? Why does right clicking on the task/tool bar do NOTHING? Why are there TWO copies of all my drives/libraries in File Explorer? Oh, yes, the things that were "uninstalled" without so much as a by-your-leave? I am very tired of this after only two weeks. PLEASE, please, tell me how to re-size a window! Not half-screen, not full-screen, something in between?!?

I have 3 computers 2 are laptops one Lenovo Ideapad S210 which was win 8.1 and now win 10 1151 with no known problems with 1151. The others are a Medion Laptop(Aldi grocery store) about 7 years old and was win 7 now win 10 1151 and the other is a built Asus motherboard with AMD CPU M2A-VM(D) which was win 7 now win 10 1151 both have little or no problems. The last two computers I dwnlded 1151 from Media Creation TOOL as ISO and burned to DVD. So far no problems.

Hi all, I have a surface pro 3, with type cover, and a second monitor connected through the a pro 3 docking station. After the update, my type cover (keyboard) wasn't working. The docking station would charge, and USB devices (such as my mouse) would function, but the second display I have wouldn't work through the docking station either. The windows help says to make sure all updates are installed, which I did, and if that doesn't work, perform what is essentially a installation of windows. Instead, I performed a long shut-down: holding the volume up key and power button for 15 seconds, and after the restart that seemed to do the trick! Just wanted to pass along.

Ive had no problems at all with this update that I have installed on 30 laptops of my clients.

Since the Windows November 2015 update the dead keys on my Spanish keyboard did not work anymore (they still work on other keyboard) -- it did work fine in Windows 10 before. I have been "chatting" with Microsoft, but the person with whom I chatted, had no idea. This is very akward bug because there are millions of people writing in Spanish.

So what do you do when the manufacturer is Microsoft???!!! My Surface Pro 2 constantly disconnects with bluetooth so streaming to my speakers is impossible. Calling support is so frustrating that I end up yelling at the ***** on the other end for telling me to "Revert back to Windows 8.1" or reinstall Windows. Why would I do that FOR ONE DRIVER ISSUE? The driver in question on my Surface shows 2006 as the date. I even downloaded the drivers directly from Microsoft for my tablet and that is showing as the latest driver. No issues on Windows 8.1 but am not about to revert back for just this issue. I'm also not reinstalling Windows and losing the hours and hours it will take to put back SQL Server and all its components. When I mentioned that to support, she called it a third party product and those could cause the problem. Absurd. I remember when support was useful. Now it's just a bunch of useless people at home looking at checklists and having no idea what they're talking about and are probably Apple users.

Windows 10 version 1511 update does not go well with my Dell XPS L502X. Being a 2nd gen i7, I had upgraded this from 8 GB to 16 GB of ram and a 1 TB samsung SSD, thinking I can use this as my main pc for a while. It is hdmi'd to a 40 inch HD screen. After the 1511 update, the HDMI out refused to work. Also, my laptop no longer recognized the discrete nVidia Geforce 9800 GT card (the driver will not run ... was it deleted?). Ran the Dell support diagnostics. It said my RAM was full of errors. Bought and swapped in a new set of RAM from Fry's Electronics. Dell diagnostics said the new RAM was full of errors. Downloaded to a boot CD Memtest86. Ran it for 3 hours. Said nothing wrong with my new RAM. Ran the Windows ram diagnostics, it said nothing wrong. Searched the net. A commentator said that Dell support told him that Dell systems look for a Dell chip code in the ram and if it's not there, they then say anything else wrong is no longer under warranty. Nothing really wrong with the ram. Shame on Dell. So remember to keep your old Dell ram chips in case you need to re install them for warranty work on some other component. Put in back my earlier 16 GB of ram, ran the Memtest86, and the Windows diagnostics. Both tests said fine. Returned the newly bought ram chips. Went back to Dell online support center to search for updated video drivers to download. Dell notice comes up saying, this PC and its components are now no longer being supported with updated drivers for Windows 10. Ouch! Went to nVidia to find and download an updated driver. nVidia does not have an updated compatible driver for me. Double Ouch. I decided to roll back to the prior Windows 10 release. Of course, as part of these processes, I frustratingly learned that the F8 button start up / safe mode / start up repair modes no longer work. Somewhere along the way these special boot up sequences got changed to the SHIFT - RESTART sequence. During the rollback sequence, the laptop hung in an endless Restart blue screen, with a little circle going around intermiably. I left it like that for 4 hours, afraid to break up the rollback process. Finally used my smartphone to check it out, and learned that others had same issue, some even waiting for 12 hours. Just hold down the start shutdown button for a hard shutdown and then restart it. Progress. About half an hour or so later, everything is restored. Sigh. HDMI working again. Yay! Not a happy camper. Good luck to others.

same here on my new desktop, every time windows updates to 1511, I can no longeropen any files or folders! So I'm left to do system restore!

after installing latest build my acer aspire e 15 touch won't completely shutdown

I'm unable to install any W10 on my Seagate 2.5" thin SSHD drive ST500LM000. Setup shows drive. I can create new or remove all previous partitions but it fails to install on blank drive with details logged. Where? Build 1511 x64 on 64-bit AMD arch.

my laptop ASUS K55VM-SX086D, got updated to build 10586 and now I can't see my Nvidia graphics card anywhere in my laptop, let it be device manager, cpuid, MSI afterburner, or GeForce experience.
i'm very much annoyed with this issue. then after searching over internet for long, I found to look hidden devices in device manager and found my Nvidia card hidden. When i checked properties its showing drivers up to date, bcoz i had installed the latest driver from nvidia website. please help me get back my nvidia card working and i miss playing games now.

Every time my new ASUS I5 upgrades to the 1511, I can no longer open any of my files or folders including control panel, all I'm left with is internet browsing! So I then have to do system restore! Getting old quick Microsoft!

I can no longer hide the taskbar on my second display. I had to disable it -- which could be a problem down the road.

cant open file explorer after update....so cant open files....start button opens and closes...cant get into files

Updated today and am having the same problem on a laptop

I didn't see my problem here. After the update my laptop could not connect to the internet via WiFi. I worked with tech support for over 6 hours over a period of 2 days and they could not fix it. I had to download Windows 8.1 to revert back to it so my WiFi would work. And it does now. I will not be "upgrading" to Windows 10 on this computer, which is only 2 years old. Considering having to download and reinstall a Windows OS that will allow me to have internet connectivity I've wasted 3 days of my time dealing with this update.

Hi, I am experiencing the same with my Spectre. Did you find a solution?

Edge will not load successfully (or anything else that uses it to display) after build 10586.36 for desktop.

I cannot upgrade my graphics cards firmware, it tells me that is not compatible with the version of windows that i have. Also a lot of other programs stopped working for me. I'm really upset.

November update happened today. My laptop is now unusable. When I turn it on and log in, it continuously blinks with changing the apps that are lit. There's no way to get into the computer

"Critical Error – Start menu and Cortana aren't working. We'll try to fix it the next time you sign in" I bought a new Hp PC about two months ago, this error has occurred 3 times since then. This is when you can not access any of your apps or programs in the start menu. This has completely handicapped thousands of people, and Microsoft still has not fix for this. I have tried all the fixes that Microsoft Community Support recommends but without success. Microsoft would even address it on their Windows 10 Support Website. HP's IT helped me with a workaround but it is not a fix, create a new profile account with administrative privileges, set it up and copy over your files. This is not great because it takes lots of time and the next time you turn on your computer it may have this error again. Setting up more and more profile accounts is not the answer. I'm at my wits end over this.

I have a new computer with Windows 10 Home Edition. I am not a spring chicken. For some reason, when I tell varoius websites that I can't login and request an email to re-establish my credentials, the emails don't come.. Blame Firefox? Or Windows 10 security or ??? When it went to sleeep and I woke it up, it saw a networked drive on my home network (that never slept itself), but then could NOT connect to it? I never had these issues on Windows 7. It is really sad to have a new computer with 4 core processors, 12 GB of RAM and have such issues. Sometimes I cannot open two instances of programs--like Firefox? Is this a Windows or Firefox problem. WTF?

And I can only edit the above comment ONCE? This must be a Windows Central issue?

OK, is there any update or fixes to the Threshold 2 or November update yet ? As I can see from my command prompt, my version is now Microsoft Windows [Version 10.0.10586]

Nearly all these contributions were posted before the November update Store and apps bug emerged. It was triggered by use of the PowerShell command to re-register apps, for example in my case intending to repair a corrupted Calendar app. It trashed a great many of the important Microsoft apps plus some third party apps and most damaging of all the Windows Store itself. So now, part way through February I and many others have been without many of our apps and the Store since November last year. And there has been no sign of a fix from Microsoft, which I have hoped for with every update. I have taken part in discusssions in other forums,but have seen nothing about it here. Why is that?

Used Windows 10 for about 8 months now and re-imaged my machine, this past weekend, with the last Windows 7 Professional snapshot. First Win 10 screw up - Imaged, bought new/larger HDD, imaged and the recovery partition required EASUS to blow it away before I could extend the partition to the full disk. Second (multiple) Win 10 screw ups - periodic Microsoft updates would remove icons from my taskbar and reset my scheduled update window back to the default 3:00 am. Third, and final, Win 10 screw up - an update (or set of updates) within the last month caused my PC to attempt the install of the updates only to stop and remove itself ... EVERY TIME THE PC WAS TURNED ON OR OFF ... a 3 -5 minute ordeal EVERY FREAKIN' TIME!!! Enough is enough ... I'll wait for 2020 when when Win 7 Pro support is dropped and hope that Windows 10 is at least 95% bug-free by then!
Windows Central Newsletter
Thank you for signing up to Windows Central. You will receive a verification email shortly.
There was a problem. Please refresh the page and try again.