Windows 10 in 2019: Changes, features and enhancements we expect
Two new feature updates for Windows 10 on desktop and an entirely new version of Windows built from the ground up for light computing are in the cards for 2019.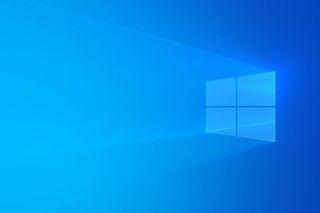 (Image credit: Microsoft)
The year 2019 is upon us, which means it's time to look ahead and see what we have in store for Windows 10. We know Microsoft has planned two new feature updates for Windows 10 this year, but there are rumors of an entirely new version of Windows on the horizon that will coexist alongside the current version of Windows 10. "Windows Lite," a lightweight version of Windows for light computing devices, could be announced this year too.
This is everything you need to know about Windows updates in 2019.
Windows 10 '19H1' update expected April 2019
The year 2019's first major Windows 10 update is currently in development and is in testing with Microsoft's Insider Preview program under the codename "19H1." This feature update is expected to launch in the spring of this year, likely sometime in April if Microsoft is able to keep to its internal schedule. The 19H1 update brings with it several noteworthy new changes and additions to Windows 10, most of which are cosmetic or improve upon already existing features.
Related: The difference between Windows 'feature updates' and 'quality updates'
Unlike previous Windows 10 feature updates, Microsoft has focused primarily on improving features that are already present within Windows 10, and removing older features that aren't being used. This comes after Microsoft botched the release of the last major Windows 10 feature update, the October 2018 Update. Since then, many have called for Microsoft to take a step back and focus on improving the OS as a whole rather than continuing to add new features every release.
With 19H1, Microsoft has done just that. This is a release that's pretty shy on major new features. That's not to say there aren't any new features; 19H1 brings with it a couple of new features, primarily for power-users. An example of this is a feature called "Windows Sandbox," which lets users run a virtualized instance of Windows 10 on top of their live OSes, to run programs in a sandboxed, safe environment that doesn't affect their actual Windows installations.
Microsoft is introducing a new light theme to Windows 10 in 19H1 that gives the entire UI a fresh feel. This is all part of Microsoft's effort to unify the Windows UI, as currently, Microsoft's design language is all over the place thanks to a mix of old and new system elements. Make sure you check out our detailed changelog of everything coming in 19H1 for a complete rundown of what to expect.
Windows 10 '19H2' update expected October 2019
Microsoft's second Windows 10 feature update planned for this year is codenamed "19H2," and while some feature teams have already started work on this release, the majority of Windows 10 development is still primarily focused on 19H1. Not much is known about what 19H2 will bring, but many suspect it'll continue the trend of 19H1 of improving existing features while introducing small features. Some reports had suggested that Microsoft was switching to an elemental based codename structure starting with this release, but I'm told that is not the case.
It's possible that Microsoft will release the first public, non-preview version of its new Microsoft Edge browser around the same time 19H2 is finalized. However, I'm not expecting the new version of Edge to be integrated into the OS as the default web browser by default until the 20H1 update that's scheduled for spring 2020. Still, 19H2 users should be able to download the new Edge manually and set it as their default browser.
We know that Microsoft is planning to ship the 19H2 update in the fall of this year, likely in the October timeframe if it can stick to its internal schedule. Many people suspect that we might finally see Microsoft's Windows Sets feature show up on desktop in this release. However, according to my sources, that is not the case. Microsoft has put Windows Sets on hold as it transitions Edge from a Universal Windows Platform (UWP) app to a standard Win32 desktop app. Once that transition is complete, Microsoft will take another look at Sets on desktop.
A new 'Lite' version of Windows?
In addition to Windows 10 feature updates, rumors suggest Microsoft is planning to announce a brand new version of Windows sometime this year codenamed "Windows Lite," and it is expected to bring with it a new user experience aimed primarily at light computing. It's a version of Windows, built by Microsoft, that's designed to take on Chrome OS and iOS for the iPad. It's not a heavy-duty, desktop class version of Windows, but rather a lighter, cleaner OS for laptops, tablets, 2-in-1s and perhaps even mobile devices.
Rumors also suggest that Microsoft will not be calling this new version of Windows a Windows product. Instead, it may opt for an entirely new, non-Windows based name. Under the hood, it'll run Windows Core OS, but on the surface, Microsoft will refer to it as something else as to avert expectations that come with a device that runs "Windows."
Windows Lite is designed from the ground up with web experiences in mind, just like Chrome OS. It puts web apps, universal apps, and store apps front and center, and it will likely also be where Windows Sets first ships in an official manner. Windows Lite brings with it a radically new OS experience for Windows, heavily inspired by the OS experience found on Chrome OS. We should hopefully have more details on what exactly this means in the coming weeks. For now, however, we know that Windows Lite is Microsoft's take on Chrome OS and iOS for iPad.
Windows 10 and Windows Lite will coexist alongside each other, just like how Apple has both macOS and iOS. Windows 10 will remain as it always has, and Windows Lite will be made available on new devices built specifically for it.
A busy year for Windows
If it wasn't obvious, 2019 is going to be a busy year for Microsoft and for Windows. While Windows 10 as we know it likely won't change all that much throughout this year, it's Microsoft's efforts with Windows Core OS that have us excited. This is a new, modern version of Windows built from the ground up to run on all kinds of devices, old and new. We're already expecting a new device form factor in the form of foldable devices to make its way to market this year, and Windows Core OS will be ready for those devices when they do.
What are you most looking forward to this year?
Get the Windows Central Newsletter
All the latest news, reviews, and guides for Windows and Xbox diehards.