Windows Central Podcast 35: Cloudy Skies
This week on the Windows Central Podcast: We talk Windows 10 Cloud, Cloud Shell, CShell and more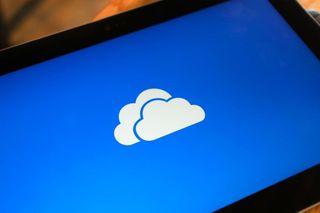 Microsoft is pretty fond of the letter C it seems, with internal projects such as Windows 10 Cloud, Cloud Shell and CShell. We talk all the C's, plus the future of Windows 10 Mobile and the HP Elite x3's new firmware update on this weeks show.
Help us make this show the best Microsoft podcast in the world. Tell your friends, share it on social media using the hashtag #wcpodcast, and give us a five-star rating wherever you download your podcasts! Thank you so much for listening!
We've got two options for you, either the video podcast or the audio podcast, both featuring the same content.
Show Notes
1:10: Windows 10 Cloud
5:13: Cloud Shell
28:10 Elite x3 firmware
32:20 Future Windows devices
Subscribe to the podcast
Hosts
Make this show great by participating!
Send in your comments, questions, and feedback to:
Zac Bowden is a Senior Editor at Windows Central. Bringing you exclusive coverage into the world of Windows 10 on PCs, tablets, phones, and more. Also an avid collector of rare Microsoft prototype devices! Keep in touch on Twitter: @zacbowden.
So, its nothing like Windows RT but its Windows RT with a new name Cloud, which doesn't actually rely on the "Cloud". And Windows Mobile is not dead but its dead.

I don't know why Zac keeps saying that Windows 10 mobile will/should be dead when Windows on ARM combines with CShell...
I see things in a different p.o.v.
On one side MS is creating Windows 10 cloud to make a lighter and secure version, on the other side MS will create a phone running full Windows 10? Even if it's possible, I won't personally like it.
Windows 10 mobile is an SKU, which MS made for 3" to 8" screen sizes. Having the ability to turn into a desktop like environment is great. And that's what a mobile SKU should do. Mobile isn't supposed to run full Windows 10.
But yes, there CAN be a device, with Windows 10 cloud, and which can also be converted to a phone using CShell. But that'd be a premium device and it'll take time. Because then the mobile device needs to have desktop specs, along with LTE and SIM features. And MS has yet to integrate calling features to desktop Windows 10. Also, I think, Windows 10 on ARM will be used for upcoming Windows 10 cloud SKU. Remember they showed only store apps running in the demo? Windows 10 cloud is a great concept, if it'll use less resources. If MS will be replacing mobile SKU instead of just making a common shell, then shouldn't we be expecting Xbox, HoloLens and Hub getting replaced with full Windows 10 in the future? Of course not. SKUs are designer for different purposes. We may not get desktop features on mobile, but it doesn't mean mobile will eventually be killed. I complain a lot when it comes to the fact that MS doesn't focus on mobile. But the idea that it'll be replaced by 'full Windows 10' still seems ridiculous to me.

FUD. It keeps people coming back to yuor site, it keeps people talking

"but it doesn't mean mobile will eventually be killed.​" You can't kill what is already dead. "It's dead, Jim" - Bones (Star Trek)

Mobile is far too important for MS to ignore. They will come back with a new product, and it will be full windows on snap dragon 835, but slimmed down to get rid of the fat.
Windows Central Newsletter
Thank you for signing up to Windows Central. You will receive a verification email shortly.
There was a problem. Please refresh the page and try again.