Windows Phone developer program DVLUP now available worldwide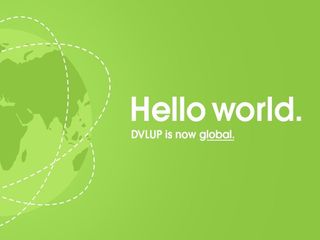 Microsoft has announced that DVLUP, the Windows Phone app developer program that Nokia first launched in November 2012, is now available in 192 countries, which means that it its now accessible in nearly every part of the world.
The DVLUP program is basically a way for Windows Phone app creators to engage with each other while also making software for Microsoft's mobile OS. The program includes a kind of meta-game where developers can earn things like badges and prizes when they unlock achievements on the DVLUP site. There's also a leaderboard where those same developers can compare their badges, the number of points they have collected, and how many apps they have created for Windows Phone, along with apps made for Nokia X and Nokia Asha devices.
While DVLUP was previously limited to developers who live in the U.S., Canada and parts of Europe, today's announcement means there should be a ton of new sign ups for the program, Microsoft said, "We are extremely excited to help app developers all over the world in their journey to being successful. If you've got apps, we want to help you shine! DVLUP is free to join."
What do you think of this worldwide expansion for DVLUP and will it help Windows Phone increase its app library?
Source: DVLUP
Windows Central Newsletter
Get the best of Windows Central in in your inbox, every day!
Developers...developers...developers... :D

Steve Ballmer Posted via Windows Phone Central App

It'll certainly help the Windows ecosystem develop as well as benefit the developers!!

Signed up. Have published 3 WP apps for a start.

I bestow you with the Badge of Shameless Promotion...just kidding, you didn't even name your apps, good job. I'm signed up but dissertation is in the way.

Yeah, Lebanon, Iraq, jordan even Isreal but not syria
i can't dream ? D: check them here https://www.dvlup.com/AboutUs

ND when they gonna release cyan? :( waitinggg goes on..

Shout out to the leader of the board, Rudy Huyn.

There are plenty of other Windows Phone developers, as you can tell by actually looking at the leaderboard

Wait, so Rudy doesn't make all the apps?? I thought he made WPCentral too??

As a developer, it gets a bit frustrating that people act like he is the only developer. Granted he has done some amazing work, but there are plenty more of us who pour our heart and soul in to this platform!

Jay's gonna kill you for this!

Callaham really wants his million words haha.

How do I change my country in dvlup? :-)

ZvjerOPC unfortunately, you can't. if you registered under a different country to participate and move to a new one you lose your XP (unless of course you can prove that you moved)

I don't buy apps in Android because of white store backgrounds. I love buying apps at windows phone store because it's clear black backgrounds. It seems easier to buy exciting apps at windows phone store than Android and ios Apps store

I agree. Less power usage too. White backgrounds use more power.

Wp central hits a new low with annoying ads on the mobile site... Grow up lads pls.

Available worldwide, but still not Quebec!
Windows Central Newsletter
Thank you for signing up to Windows Central. You will receive a verification email shortly.
There was a problem. Please refresh the page and try again.