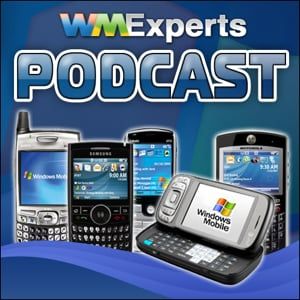 Microsoft's new services, new rumored devices, less movie chit chat. Listen in!
Download it directly with this link
Subscribe via iTunes

(opens in new tab)

Listen to it here with this flash player:
News
Service Funtime:
BlackJack III Hands-On
Two weeks in: How's the 800w treating Malatesta?
Tips and/or Software
Community and random links
Thanks to Sunshine and Rene for writing in!
Hannip's TreoAlerts (led reminder): http://discussion.wmexperts.com/showthread.php?t=167288
Hannips GPS power toggle: http://discussion.wmexperts.com/showpost.php?p=1469021&postcount=62
UI Tweaker: http://mobile-sg.com/software/?p=UITweaker&platform=ppc
Credits
Thanks to the WMExperts Store for sponsoring the podcast. Thanks also to these great artists for the music and to CCMixter.org for offering a great database of Creative Commons music!
I second Malatesta's nomination of Dieter for new head of WinMob at Microsoft. All in favor?
Draft that man and get him overseeing System 8 pronto!
Windows Central Newsletter
Thank you for signing up to Windows Central. You will receive a verification email shortly.
There was a problem. Please refresh the page and try again.