Xbox and PC recap: World of Warcraft expansions and a showcase announced
A look back at a Blizzard-packed month.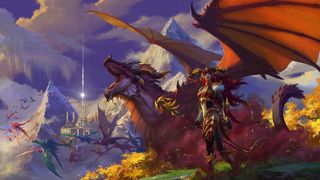 (Image credit: Blizzard Entertainment)
Hello all, and welcome to the Xbox and PC recap for April 2022. This was a good month for gaming news across both platforms, with some really big reveals and particularly important updates on a few different projects, both from within Xbox itself and outside. We've got some big things to look forward to in the not too distant future.
A cold front came through gaming with some massive Blizzard Entertainment news across the past month. It also seems that Xbox console sales are doing extremely well, while a couple of big games have roadmaps, though the things players truly want may be months away. Let's dive in.
Max Payne is back!
In an announcement I never thought would happen, Rockstar Games and Remedy Games have agreed to a stunning proposal. Remedy Games is working on remakes of the first two Max Payne titles, which will use Remedy's Northlight engine and will be bundled into one game. The entire thing is being bankrolled by Rockstar Games, which will act as publisher on the project.
I'm a huge fan of most of Remedy's work, and Max Payne is no exception. I thought there was a chance we'd get Alan Wake 2, however slight, but Max Payne? After Remedy sold the IP, I thought it would never see the light of day again. I'm sure it'll be a couple of years at minimum before something comes of this, but it's exciting all the same. When this launches, it could easily be one of the best Xbox games available.
There's only one question: Will Max still have Sam Lake's face?
Blizzard reveals World of Warcraft: Dragonflight and the return of the Lich King
Blizzard Entertainment officially revealed the next expansion for World of Warcraft, called World of Warcraft: Dragonflight, which takes place in a massive new area called the Dragon Isles. The story is supposed to be more grounded and focuses on the Dragon Aspects returning, including the ever-iconic Alexstrasza, queen of dragons. A new race called the Dracthyr are being introduced, with exclusive access to the Evoker Class. We don't have a release date yet, however.
If that isn't enough World of Warcraft for you, then Classic players will also be happy. Wrath of the Lich King Classic has also been announced. There is also no release date here, but it's confirmed to be coming later this year.
While I don't play World of Warcraft, I have to say I haven't been tempted like I have with Dragonflight for a long time. If this expansion is really special, it feels like it'll be the shot in the arm the long-running game needs. Continuing to appease fans with the release of classic modules is also a smart call.
Diablo Immortal is headed to PC
Not content to stop there with news for the month, Blizzard Entertainment also shared that Diablo Immortal is now set to release on June 2, 2022. Oh, and it's coming to PC.
Mike Ybarra, head of Blizzard Entertainment, shared that the reason the team decided to do this is that since Windows 11 supports Android emulation, the developers decided to just go ahead and support the game properly. Bear in mind that this is still a mobile game first so some things may not be perfect. Regardless, it's entering beta for PC on June 2, so you can try it out then.
Personally, I definitely see this as the right call. Cross-play and cross-progression means more players are sharing their experiences together. Plus, it'll likely hold a lot of us over until we get Diablo 4.
Halo Infinite roadmap for 2022 is quite detailed
We (finally) have a roadmap for Halo Infinite. The good news is that Forge is launching in full open beta in September. There's also finally a target for network campaign co-op, with a proposed August 2022 release. Less good is how Season 2 will also be extended, so Season 3 is coming in November 2022.
I'm not mad about this like many people are, but it's definitely discouraging that (as best we can tell) we won't get more maps post-Season 2 until what'll be close to the first anniversary of the game. 343 Industries continues to focus first on the health of the team, which I applaud, but hopefully bringing in Certain Affinity is just one of many steps being taken to get additional content out soon.
Xbox console sales look strong
The Xbox Series X and Xbox Series S are continuing to sell well, with serious momentum in the first quarter of 2022. Microsoft CEO Satya Nadella confirmed during the company's earnings call that Xbox is gaining market share among current-generation consoles in the U.S, Canada, U.K, and Western Europe. Additionally, the Xbox Series X|S were the best-selling consoles in dollar sales in March 2022 NPD, while they were number two in units sold.
Things are still early, but the Xbox brand is just all-around in a healthier place compared to the Xbox generation. With big games coming up in the future, stock will remain the main issue for both Microsoft and Sony with the PlayStation 5.
Activision Blizzard continues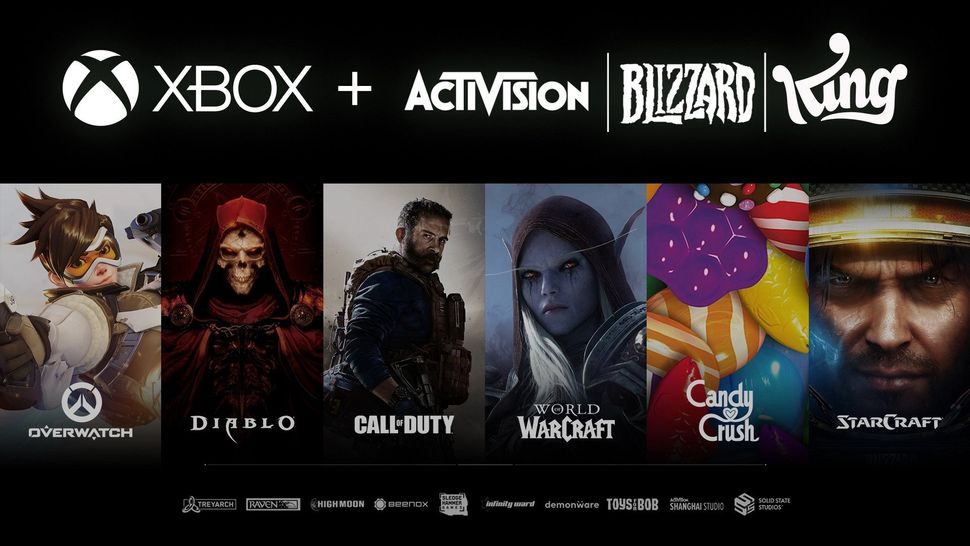 A lot of things happened with Activision Blizzard in April, so we're going to do some very quick hits. Activision Blizzard shareholders approved Microsoft's acquisition bid, with over 98% of the votes saying "yes," clearly indicating investors want to sell. While this was an obvious result, it's the first big step of the acquisition cleared. Now, Microsoft has to complete regulatory review.
Remaster and remake expert studio Vicarious Visions has officially been merged into Blizzard Entertainment, becoming Blizzard Albany.
Raven Software QA employees have also been approved to vote for a union. If the vote goes through, this will be the first unionized group of developers at a studio in a major U.S. publisher. We expect others to follow if this goes through.
The Xbox and Bethesda Showcase is together again
Just before April ended, Microsoft shared some expected yet big news. Yes, a showcase is being held in June 2022. E3 2022 may not be happening, but Microsoft isn't going to break tradition. The branding of 2021 returns, with this officially being called the Xbox and Bethesda Games Showcase. It'll be held on June 12, 2022, at 10:00 A.m. PT / 1:00 p.m. ET.
It's safe to say that Starfield and Redfall from Bethesda Game Studios and Arkane Austin are guaranteed to be present. I won't speculate on much else yet, but I am excited to see both of those games. I've had a rough couple of years and the idea of game focused on hope and space exploration sounds very appealing. On the other hand, vampires are just cool and Arkane has an amazing track record.
Immortal Empires is coming to Warhammer 3 this year...kinda
Roadmap... there's that word again. Creative Assembly shared a roadmap for Total War: Warhammer 3 to close out April, detailing when players can expect to get DLC, various updates, and most notably, Immortal Empires. This mega-update, which combines all three games and all the DLC into one massive battleground, is launching in beta form, which is probably a smart call to ensure bugs can be fixed.
On a personal note, I'm a little disappointed we'll left waiting months for blood DLC and the first DLC pack, but as with 343 Industries above, I understand that real-world challenges remain in play, and it's good to at least have an idea of what to expect.
No calm before the storm
We live in an age of constant news. Things are picking up, and while May may not deliver the actual showcases, who knows what is going to be announced as companies get their gaming ducks in a row. Personally, I want some free time so I can finally get back to playing Weird West. Until next time!
— Samuel Tolbert
Get the Windows Central Newsletter
All the latest news, reviews, and guides for Windows and Xbox diehards.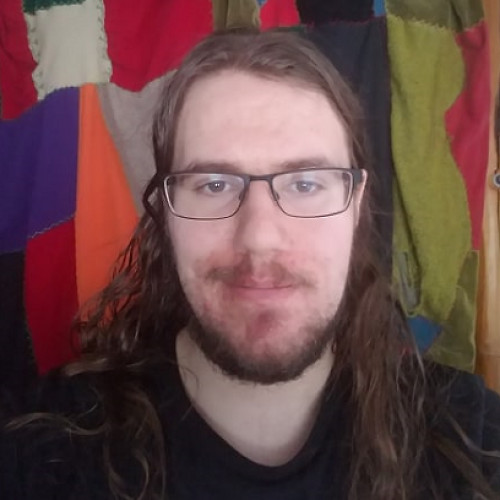 Samuel Tolbert is a freelance writer covering gaming news, previews, reviews, interviews and different aspects of the gaming industry, specifically focusing on Xbox and PC gaming on Windows Central. You can find him on Twitter @SamuelTolbert.