Xbox Game Pass headed to 'every device' says Xbox lead Phil Spencer
Xbox lead, Phil Spencer, has stated Xbox Game Pass will eventually come to "every device."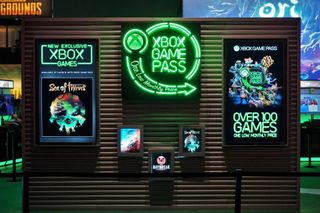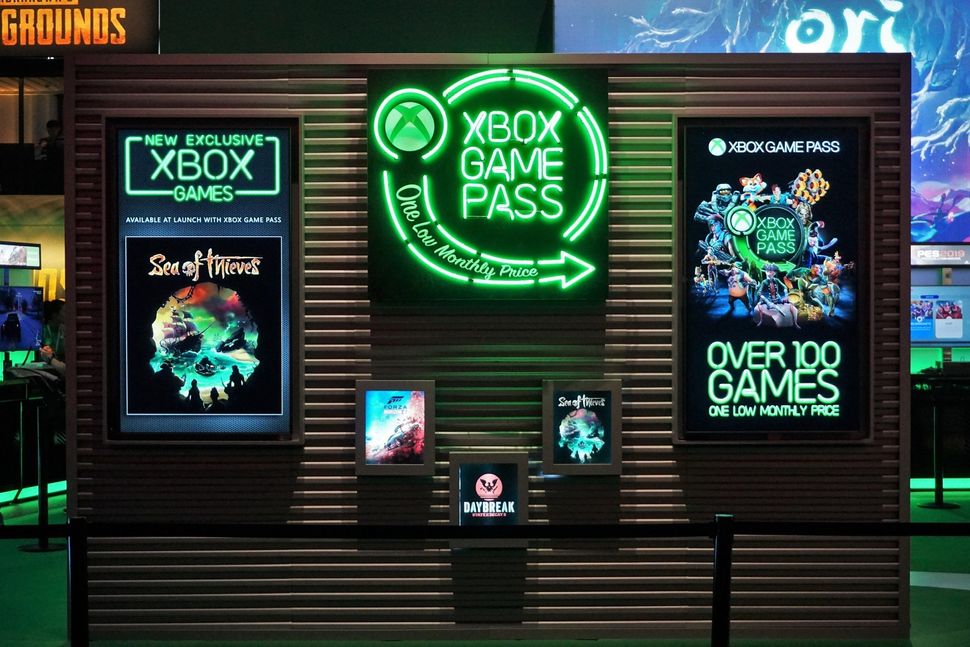 (Image credit: Matt Brown / Windows Central)
Xbox Game Pass has grown to be a core pillar of Xbox One, delivering a Netflix-style library of games for a flat monthly fee. With over 100 games onboard and new Microsoft-published games headed to the service at launch, the service touts growing value for all.
Speaking at San Francisco's Barclays conference, Xbox head and Microsoft's Executive Vice President of Gaming, Phil Spencer, has outlined plans for its service. As reported by GameSpot, Spencer discussed a drive to bring Xbox Game Pass to "every device," expanding its reach to a broader audience.
While backing prior talk of a PC expansion from Microsoft CEO, Satya Nadella, Spencer also touched on mobile, and specifically Android devices. Project xCloud, its recently unveiled cloud-based game streaming technology, could be the catalyst for this expansion, already promising "console-quality" games on portable devices. With a proven subscription model, Xbox Game Pass may go hand-in-hand with Project xCloud, delivering a new revenue stream beyond the living room.
"Every device" also leaves room for speculation on future ventures, potentially beyond Xbox One, Windows PCs, and mobile. Given continued cross-platform efforts, expansions to Nintendo and PlayStation systems can't be ruled out, even if resistance from some platform holders is expected. For Microsoft, building its Xbox Game Pass library, and getting it into more hands, is the clear focus going forward.
For those yet to jump onboard, Xbox Game Pass is available now for Xbox One, priced at $10 per month (opens in new tab). Amazon is even offering a sale on the 12-month subscription right now, dropping its price to just $70 for a limited time.
See at Microsoft (opens in new tab)
Matt Brown is Windows Central's Senior Editor, Xbox & PC, at Future. Following over seven years of professional consumer technology and gaming coverage, he's focused on the world of Microsoft's gaming efforts. You can follow him on Twitter @mattjbrown.
When you say 'headed' (past tense/participle) do you mean it started heading to every device then stopped, or do you mean 'heading'
A US use of the word?

No, its being used correctly. If I'm headed home, it means I'm set to go home, but haven't set out yet. If I'm heading home, it means I'm currently on my way home. Here, headed is more proper because we're not guaranteed to see it on every device. it's just planned. Once they're preparing to release it, I'd say you could use heading. Edit: Another example. An update headed for your device, means its a planned update for your device, but isn't released yet. An update heading for your device, means its in the release channel and you may receive it upon checking for an update. Another Edit: It's a nautical term if you actually want to research its proper usage.

This is the contracted form of English grammar used in newspaper headlines. Full, normal grammar would be: 'The Xbox Game Pass is headed to...' The 'is' is supposed to be inferred. I believe that's the source of confusion. It's not meant to be read 'The Xbox Game Pass headed to (every device, but then stopped.)'

I so want Andromeda to have a game focused part of it. Have a game controller attachment that snaps onto it magnetically and gives you a Nintendo Switch type of experience. In addition to the productivity portability aspects we would expect, it really could be a consumer hit.

The problem is Microsoft is only thinking about gaming on mobile as streaming an Xbox game. Unfortunately they don't have any understanding of how people actually play games on mobile devices. If there is no investment in touch gaming, their mobile gaming ambitions will fail. and so far, Microsoft has shown they want to ignore the fastest growing segment in gaming, touch first mobile. Seems a bit ridiculous when they are trying to push Surface to much, but they hardly even mention touch as an input. You can't filter in the Microsoft Store for touch input in games. This is a huge, huge issue that needs to be fixed.

They need to incorporate tactus tech this way they can have dynamically forming keyboards... that would be amazing. Especially for those who like to have custom mapping for buttons and those who are handicapable.

Ok, it's coming fully for PC. WHEN. We need more info.

I'll go out on a limb to say next year at E3 when Xcloud is fully unveiled and finalized. I forsee beta test early next year around Crackdown 3 launch. Also, I expect the price to not go up when streaming is available nor a gold membership requirement. Only a gold membership requirement for playing multiplayer. Furthermore, expect a Xbox Live Gold and Game pass bundled membership as well. Lastly, maybe support for up to 3 additional devices on one Game pass account. Thank you, Microsoft! P.s I mean wtf is $10 a month to mobile users especially, who spend that on in game microtransactions( a piece)?

Nah. I give it another year after that. 2020 with the reveal of X2 seems to fit better. A few months of a beta is not going to be enough. Too many variables to get it right off the bat. A good first impression is key. Plus, once they establish it is working well enough in their test microcosm it will take a while to scale worldwide (or a good portion) of the needed infrastructure in their data centers. They aren't just going to build this out first worldwide and do the beta (to much expense if changes need to be done). And then they will need to do some more testing on a larger scale. And with 2019 being the year that 5G is being pushed in mass in the West it would be nice ( even though MS says it will work well on 4G) to have a much stronger wireless platform to depend on, especially in regions where most of the larger population centers are. As for your view on services: Games with Gold will provide you with access to your own games streamed (at least the ones that can be streamed). GWG is losing it luster in this world where everything is already connected without cost. It must prove it's worth again. A couple of games a month is nice but you are still paying for something (network play) on a console as compared to every other device that is not a console that doesn't have pay for network play. And for me having a paid network-based service not have game streaming be supported as part of its service does not make sense. The price will not go up (initially) as to push people to using this option. But, it will once the population is accustomed to using streaming to coverthe infrastructure costs of providing that additional capability to GWG. GP can't be the all option for streaming for Microsoft. GWG services must remain relevant. Game Pass will provide its catalog fully streamed minus the network play that requires GWG (see issues below). Like you, I believe they should (will need to) have a multi-tiered pricing plan. Without it the service will not gain the traction it should from the non-console owning consumer base. One tier with a single streaming device at a time. Where only one device can be streamed to all others are blocked (ala Netflix). And a family plan (3 devices sounds about right). Where more than one system can be streamed to at a time. I don't see how they can do it without raising prices (even at the base level) First, because the catalog will need to grow a great deal (200 games is fine right now) but, having three times that (XB, XB360, XB1 and possibly future X2) games on launch is better place to be (see PSNow catalog) and it will make them a bigger draw and competitive on that level with PSNow. And with all first-party games being released on GP day-one that is an even bigger draw. That will definitelyh be a difference between PSNow and XCloud. becuase I don't think that Sony will be willing to anything similar with their service. Even so don't think that Sony is not also planning on rolling out their service beyond their limited list of PC & PS supported by PSNow . Sony is not going to be left behind on this. But, as I stated above, I doubt Sony will have first-day releases on PSNow. The problem with all this is that Microsoft can't devalue one service over the other. Will streamers expect network play as part of that service? GWG is a lot of revenue and they need to make that service as a valuable option in the future as it is now. And yes there needs to be an all in one package. GP and GWG complete family package. And whatever MS brings as a streaming device to the living room they better make sure it is a complete all-encompassing device. Competitive with the Apple TVs, FireSticks, Roku, even PSVue. If it is just a game streaming device they are leaving a lot on the table. And please not an overly complex interface (ala just is mimics the actual X2 interface) - simple and clean should be a priority. Oh, and make sure it includes a nice little remote along with a controller in every box And probably most importnatly I do hope Microsoft is working with TV manufacturers to integrate their streaming tech (the tech that alleviates many game streaming issues that less powerful devices cannot process on their own) into smart-TVs. Making it everywhere means, making it everywhere. Unlike video/audio streaming there is a lot more processing involved and getting manufacturers of TVs to integrate the needed tech to make it work. Roku TV's/Firestick TVs are an example. You can buy a TV already integrarted with those device or buy the streaming device seperately . Integrating the XCloud streaming tech into smart-TVs device, would be a big win for their service being the overall winner. I am sure Samsung and LG (no love loss for Google or their TV competitor Sony) would love to integrate the tech into their TV's. Even it is done just to the more expensive models initially, it is still a good start to make sure you see XCloud everywhere.

Awesome! That's what i'm talking about as reach = mindshare = vastly improved scope of growth opportunities. "So we built Xbox Game Pass--it started on console, it will come to PC, and eventually it will come to every device--we use the flywheel that we have with customers on an Xbox to start the growth in Xbox Game Pass. But as somebody sitting back and taking a longer-term view of where our business is going, you should look at that as a business model that we think scales to billions of people not hundreds of millions of people like retail does." This extract speaks volumes as it addresses a potential pathway and thought processes how to scale it over a long period of time. As things change over time. As a gamer I'm liking the direction xbox is heading in terms of growth and hardware. Software, that will take some time to catch up in terms of first party titles. As well as seamless voice integration, not this clunky workaround - speak to one voice device to trigger another voice device to respond.

They will never reach billions of people. As long as they keep ignoring touch first mobile gaming, they will fail. They have repeatedly shown they have abandon touch as an input method, and shun the billions of users who use touch on their phones or tablets.

Does every device include my HP Elite X3?

When xCloud hits public availability, I really hope that someone makes a device like the GPD Win or Win 2, just with LTE. If it's ARM based, and is a bit more premium, than that's a plus as well. And yeah, by ARM based, I mean Windows 10 on ARM, and not some android junk, just to make sure everyone understands me.
Windows Central Newsletter
Thank you for signing up to Windows Central. You will receive a verification email shortly.
There was a problem. Please refresh the page and try again.