Xbox Game Pass loses 18 Xbox One games this May (update)
The latest wave of Xbox Game Pass retirements has surfaced, marking 18 slated departures for May 2019.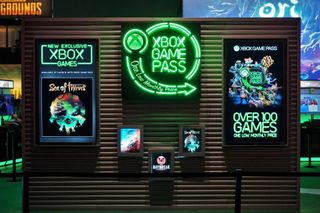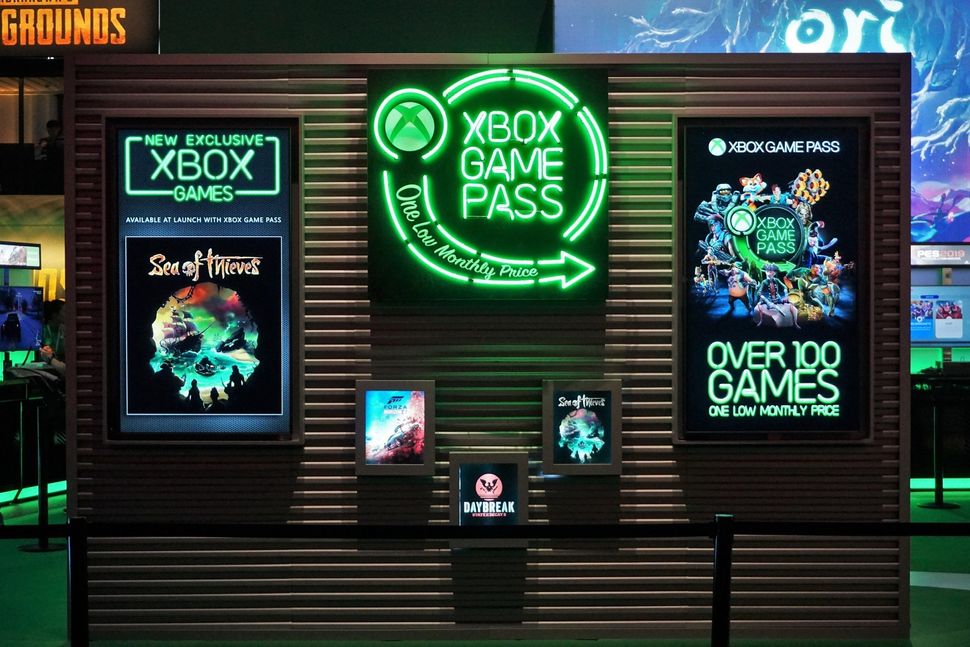 (Image credit: Matt Brown / Windows Central)
Microsoft's Xbox Game Pass library has suffered a sizable hit, scheduled to drop 17 titles throughout May 2019. Alongside the previously reported six games leaving the Xbox One subscription service on May 15, a further 11 titles are now slated to rotate on May 31.
Updated May 16, 2018: Microsoft is also set to remove Saints Row IV: Re-Elected from Xbox Game Pass on May 31 (via TrueAchievements), raising this month's total to 18 departures.
Xbox Game Pass touts a healthy lineup of over 100 Xbox One games, packing fresh additions every month while retiring previous entries. As spotted by TrueAchievements, May marks the departure of a lengthy list of games, including Devil May Cry: Definitive Edition, D4: Dark Dreams Don't Die, and various Star Wars titles. Below is the full list of Xbox Game Pass games on track for a May 31 removal.
D4: Dark Dreams Don't Die
Saints Row IV: Re-Elected
DmC: Devil May Cry: Definitive Edition
JumpJet Rex
Knight Squad
Laser League
Layers of Fear
Shantae and the Pirate's Curse
Super Mega Baseball: Extra Innings
Super Time Force
LEGO Star Wars: The Complete Saga (Xbox 360)
STAR WARS - Knights of the Old Republic (Original Xbox)
As previously announced, these Xbox Game Pass titles made a May 15 departure:
Mega Man Legacy Collection
MotoGP 17
Comic Jumper: The Adventures of Captain Smiley
Ms. Splosion Man
Star Wars: The Force Unleashed
Star Wars: The Force Unleashed II
Deal alert: With three months of Xbox Game Pass for $1, you might never look back
While these departures are a substantial hit, the coming month is also host to promising additions. Eight new titles are on the May 2019 roadmap, including Wolfenstein II: The New Colossus, Wargroove, and Surviving Mars. In the meantime, Xbox Game Pass is available for a $10 flat monthly fee on Xbox One consoles.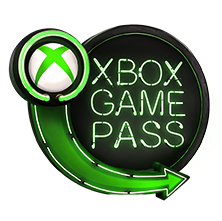 All you can play
(opens in new tab)
Xbox Game Pass 3 Month Code
More games than you'll ever need

Microsoft's Netflix-style subscription service serves over 100 varied titles for a monthly fee. From hit franchises to experimental indies, Xbox Game Pass has value for all.
Xbox accessories you'll love
Every one of these quality accessories is guaranteed to enhance your Xbox experience.
PowerA Enhanced Wired Controller for Xbox One (opens in new tab) ($20 at Amazon)
PowerA's take on the Xbox One controller is an attractive pickup for budget-conscious gamers that nails all the basics.
Talon PDP Xbox media remote (opens in new tab) ($20 at Amazon)
The Talon PDP Xbox media remote is great for watching shows on your console.
Xbox One S vertical stand (opens in new tab) ($10 at Amazon)
Stand your console upright with this accessory.
Windows Central Newsletter
Get the best of Windows Central in your inbox, every day!
Matt Brown was formerly a Windows Central's Senior Editor, Xbox & PC, at Future. Following over seven years of professional consumer technology and gaming coverage, he's focused on the world of Microsoft's gaming efforts. You can follow him on Twitter @mattjbrown.
The loss of KOTOR is quite a blow, but the rest seem like minor losses. I wonder how much all those licenses were costing vs how much they were getting played.

They're probably doing this to make room for some of the heavy hitters that will be coming soon to the service. Metro Exodus please. Now that I think about it, there may be some E3 instantly available game pass announcements next month.😁

They often remove games and add games. It's a continuous process. It's just that MS hardly ever communicates on the games leaving the service and only hype those that gets in. I think it's probably just their way of misleading casuals into thinking games only gets added... Metro Exodus? The game was just released 3 months back. Which 3rd party AAA game was on game pass 3 months after launch?

"It's just that MS hardly ever communicates on the games leaving the service" this is incorrect if you go to the Game Pass tab on your Xbox One and scroll down to games leaving Xbox Game Pass - it will show you which games are due to leave soon

I'm talking about communicating the information just like how they communicate those entering the service. TrueAchievements is doing a great job communicating this. Why can't MS talk about it on twitter, on xbox wire or on XB's or Inside Xbox?

Thid isn't communicated on Major Nelson's blog?

Just had a look and no, it wasn't communicated on his blog. That being said he also doesn't specify when a game is added to Game Pass either (unless it's at the same time as the game's standard release).

Nope never. Like said MS doesn't do it. It's mostly thanks to TrueAchievements that articles about this are published.
But I would think it's understandable from a business point of view to do it.
Not communicating on games leaving and only hyping those who comes can give the feeling that games just keeps on being added to the service.
Also not making a lot of noise about the games being removed could lead to a gamer missing out on a game or just may cause a player to only be at 50% of a game.
This will just create a need to buy the game if he wants to play or complete it. There is very little info where we can find what game was on and off game pass. For example, D4 was already on game pass and removed last year. It made it's way back and now it's removed again. Are we going to be in a situation where some game will just be added again and again just to make the numbers? I'm not saying that it's happening but it could be something that could happen.

Shadow of the Tomb Raider and Just Cause 4 hit game pass in just a few months after release 😉

I was going to bring these up, although I'm sure some could argue that JC 4 really isn't that big.

And We Happy Few wasn't too far off either at 5 months after release.

@Remedy
Yes, Just Cause 4. SotTR came to game pass 5-6 months after release. @Coip
We happy few isn't a AAA game and MS bought Compulsion Games so not 3rd party.

I think that Microsoft Game Pass should have a lot longer retention than it does. If digital is the wave of the future then Game Pass should also have a bigger library to choose from. Most of these games are old one's anyways so to me they could leave them in pass longer.

I think 1st party titles will and do get priority, not that there are many of them. As far as the others, they probably have a tight leash on the cost right now. Hopefully this expands, but the sheer number of games on the service means that they NEED to rotate out games as new ones come.

Looks like I need to hurry up and finish Shantae.

That means these games are no longer purchasable yet. Because I brought Star Wars Knights of the Old Republic and Sith Lords

I'm starting to get a little annoyed at the significant crossover between Game Pass and Games With Gold.